By Penny Stratford
Your wedding date is zooming up fast, and all you know is that you don't want to host a hum-drum, 'snore'-type of event. You want something unique to get all of your friends and family remembering the day you got hitched for many years to come.
Well anyone who does not want to host an average wedding should consider planning an alternative wedding at one of the many unique venues around Australia. Just imagine giving the royal wave goodbye to your guests at the end of the night surrounded by giraffes or whizzing past on the Great Scenic Railway at Luna Park.
Get some inspiration from real-life couples who have already gone down the route of making their wedding uniquely their own.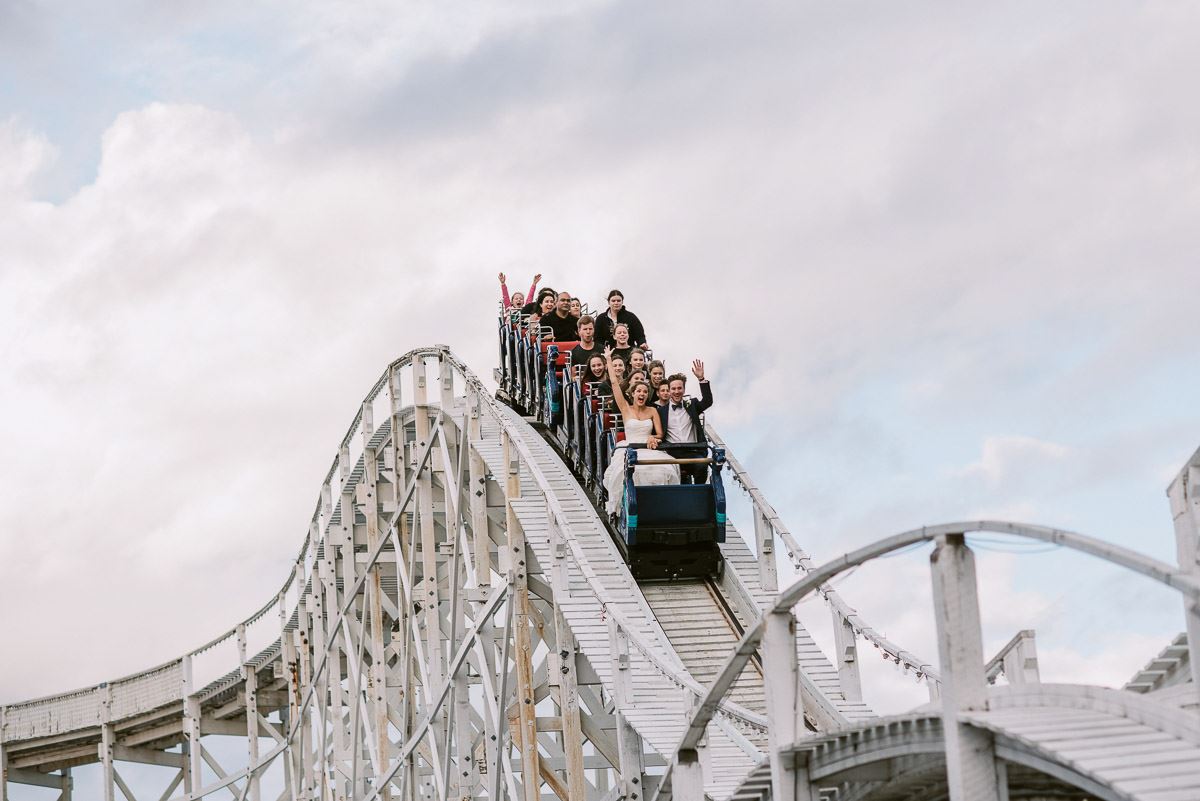 A theme park wedding for those young at heart
Theme parks, zoos and arcades are all interesting locations for a memorable wedding. But just because they're a little outside of the box doesn't make them any less meaningful.
One of the most memorable weddings I've been involved in was tailored for a couple who were getting married for the second time around. While they still wanted their day to be special, they also wanted to focus on creating fun for their joint children.
They decided to theme their wedding in a more casual fashion. During the day the bride wore a dress that was modelled off a traditional one, but she added her own vintage spin to it with large flowers. The groom decided to rock up in shorts and their chosen celebrant was also casually-dressed and styled the ceremony informally.
Other mega-fun aspects included replacing traditional floral centrepieces with buckets of popcorn and lollipops. The couple also ran a popcorn machine throughout the day complete with an operator handing out cartons to the guests, as well as fairy floss bags and gelato cones.
The couple hosted their wedding at Luna Park, so they incorporated the rides on offer into their wedding for all of their guests to enjoy. At the beginning of the reception, they introduced themselves by riding in on the historic Great Historic Railway. The guests were then invited to enjoy the rides at the park between the wedding ceremony and reception, which was a great way to help keep their guests entertained during the ceremony and reception, as well as wear some of their smaller guests out!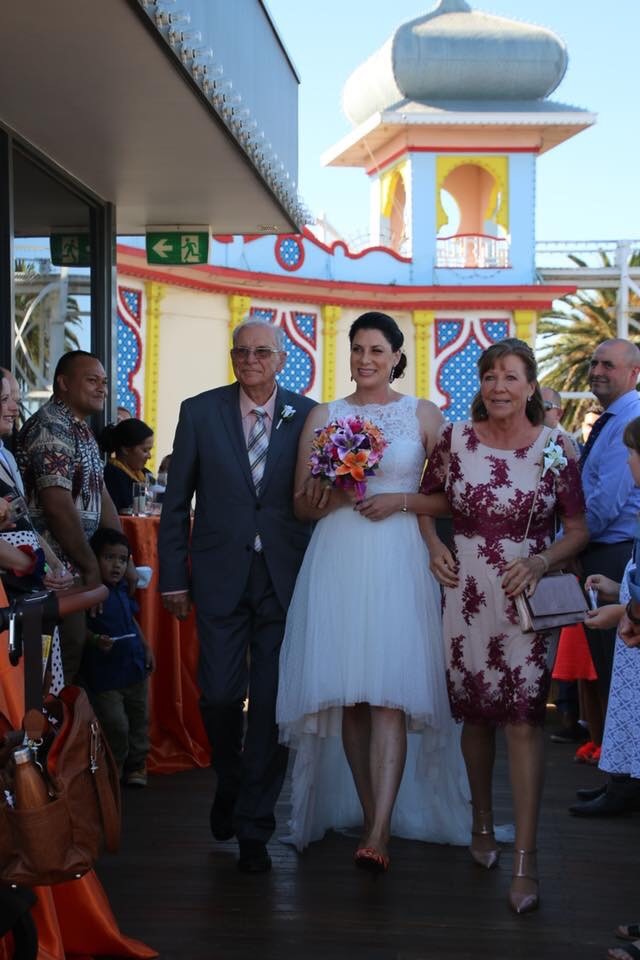 This fifties-style affair
For a sentimental, dog-loving couple who loved the style of a particular theme or era, incorporating all of their loved ones into a special event proved to be tricky, but this couple managed to nail it!
They decided to wear fifties-styled outfits on the day that were reminiscent of the old Hollywood glam days. When they arrived for their reception they also chose to wear giant soft toy heads and carry balloons. This resulted in a memorable experience and entrance that their wedding party absolutely loved!
To add a sprinkling of that extra romantic, old-worldly charm they let off doves from a cage. But to keep with some of their own unique charm and include their beloved dogs, they blew-up photos of their pooches and displayed them on easels at the reception venue.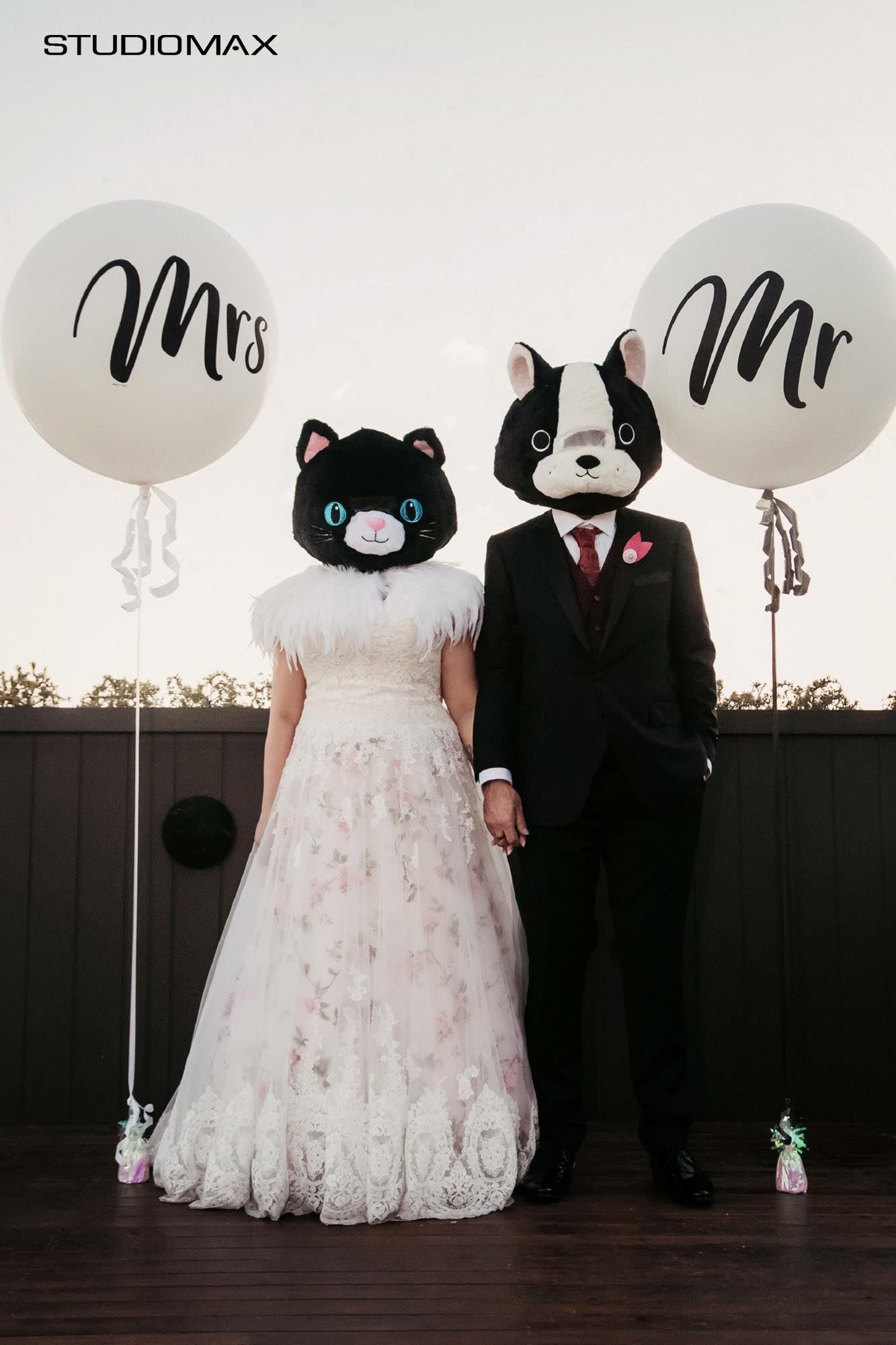 An 'Alice in Wonderland' extravaganza
For the extra creative people out there, there are definitely couples who have been able to pull off some of the more intricate themes.
The creators of this book-themed extravaganza chose to replace standard floral centrepieces with art pieces made from piles of old books. They also included decorations such as birdcages and lots of pops of colour. Just remember if you are planning an intricate theme for your alternative wedding, it's all in the details to really nail that atmosphere.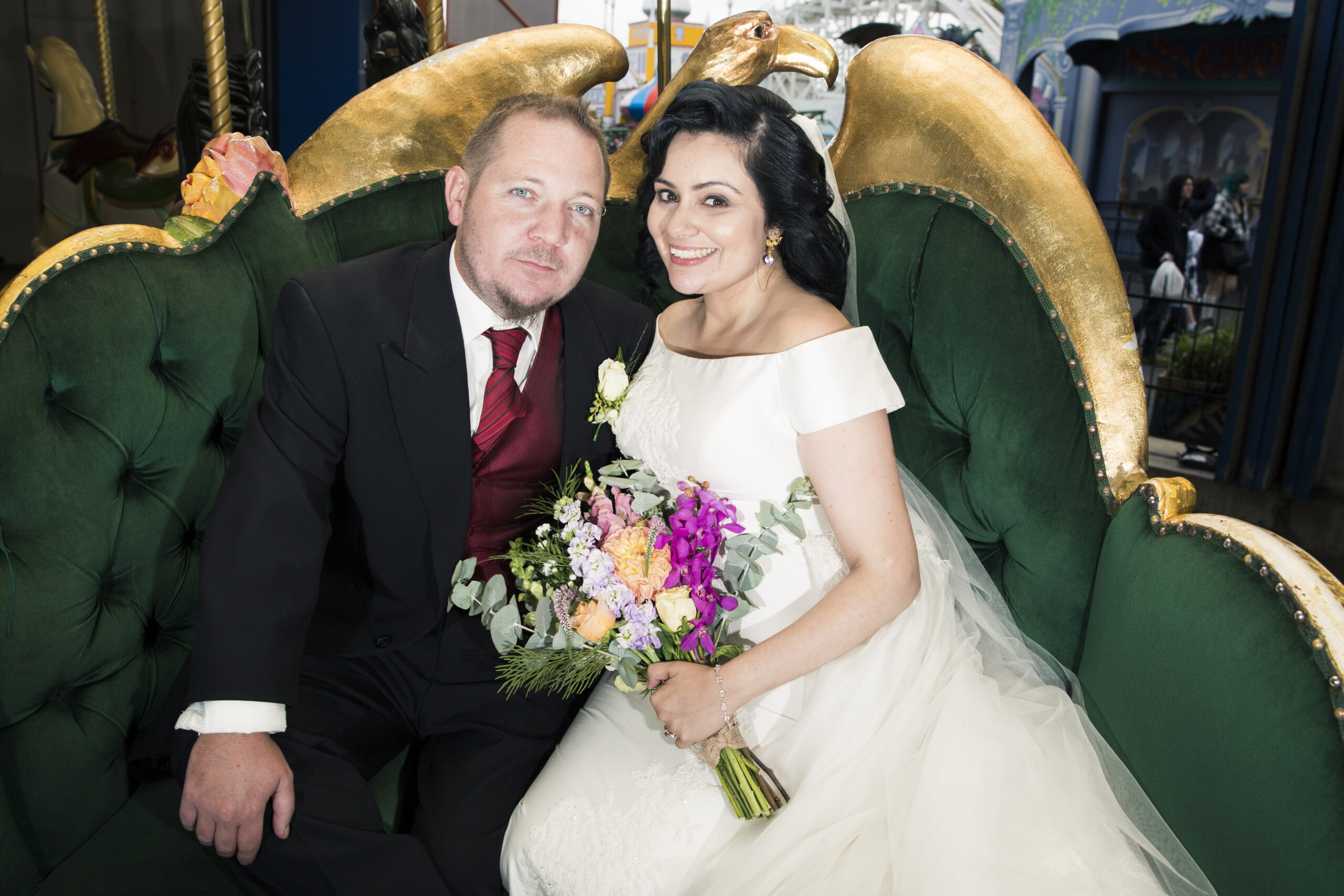 How to find the perfect alternative venue
Now it's time to actually start planning! One of the first suppliers you'll approach for your wedding day is the wedding venue of your choice. The venue will really help you set the scene for your wedding and nail down the theme that you really want to achieve. So before you approach your preferred venues, have a think about the following.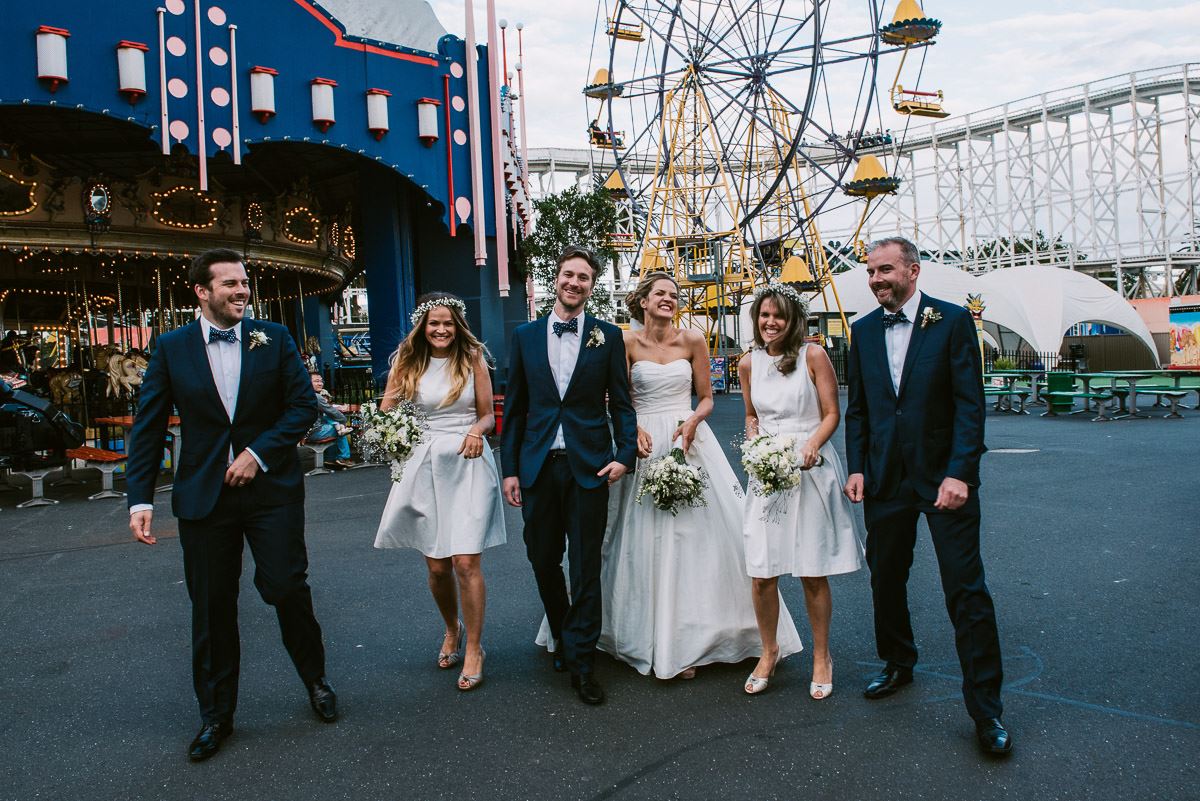 Think about the atmosphere you want to create
Have a unique theme or atmosphere in mind for your wedding when you start looking at where you want to host it. This will help you narrow down the choices when it comes to the perfect venue. You could be after something that appeals to the adults in the group, or something that's more suited towards younger kids. Whatever it is, think about that theme when you're looking at appropriate venues to be able to capture it properly.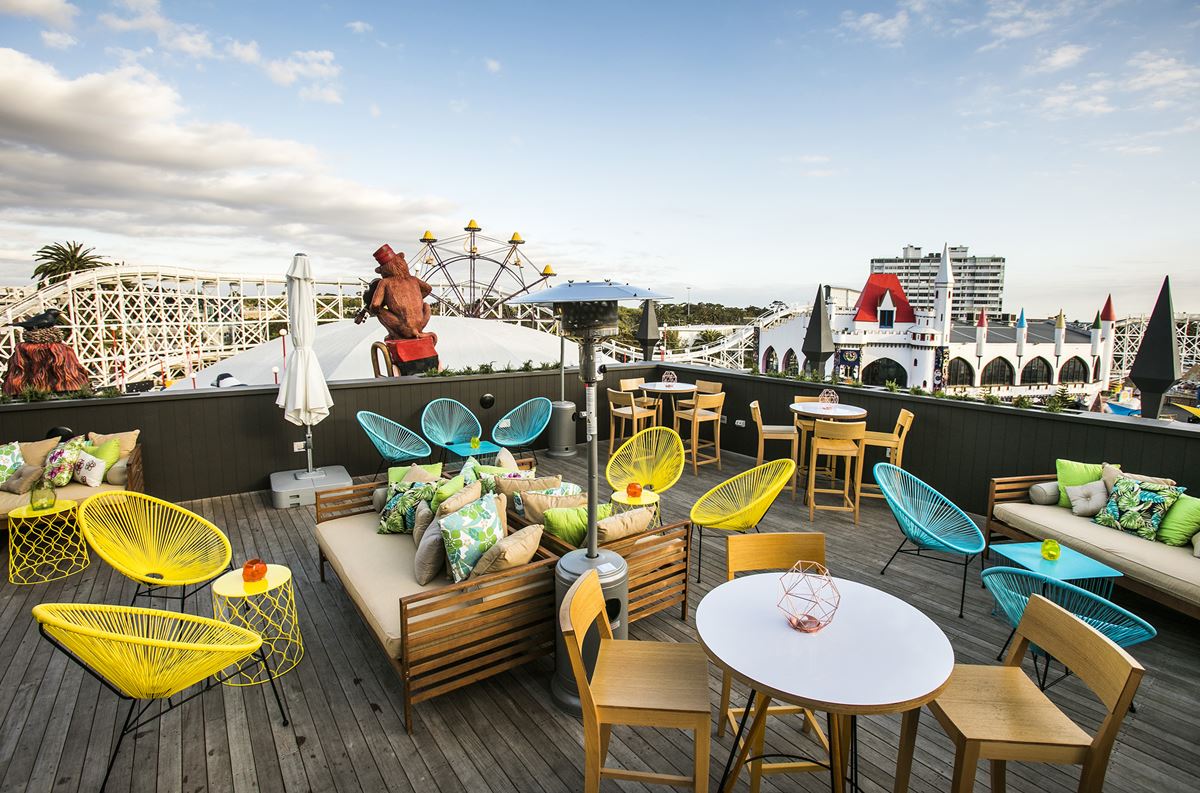 Consider what you need to create that atmosphere
Once you have that theme in mind, it's time to actually execute it. This is where all that attention to detail really comes in handy. Centrepieces, decorations, food, music and small touches like quirky gifts will all help your alternative theme become a reality.
Do you want your guests to mingle easily in a more informal setting? Consider a carnival-style wedding, with mini hotdogs, sliders and other snacks that can be enjoyed in a canape-style reception.
Or do you want to truly WOW your guests by having a memorable wedding, and including that Instagrammable entertainment? Look at the space your venue has available to bring in external artists such as stilt walkers, face painters, clowns, aerialists or even singing waiters!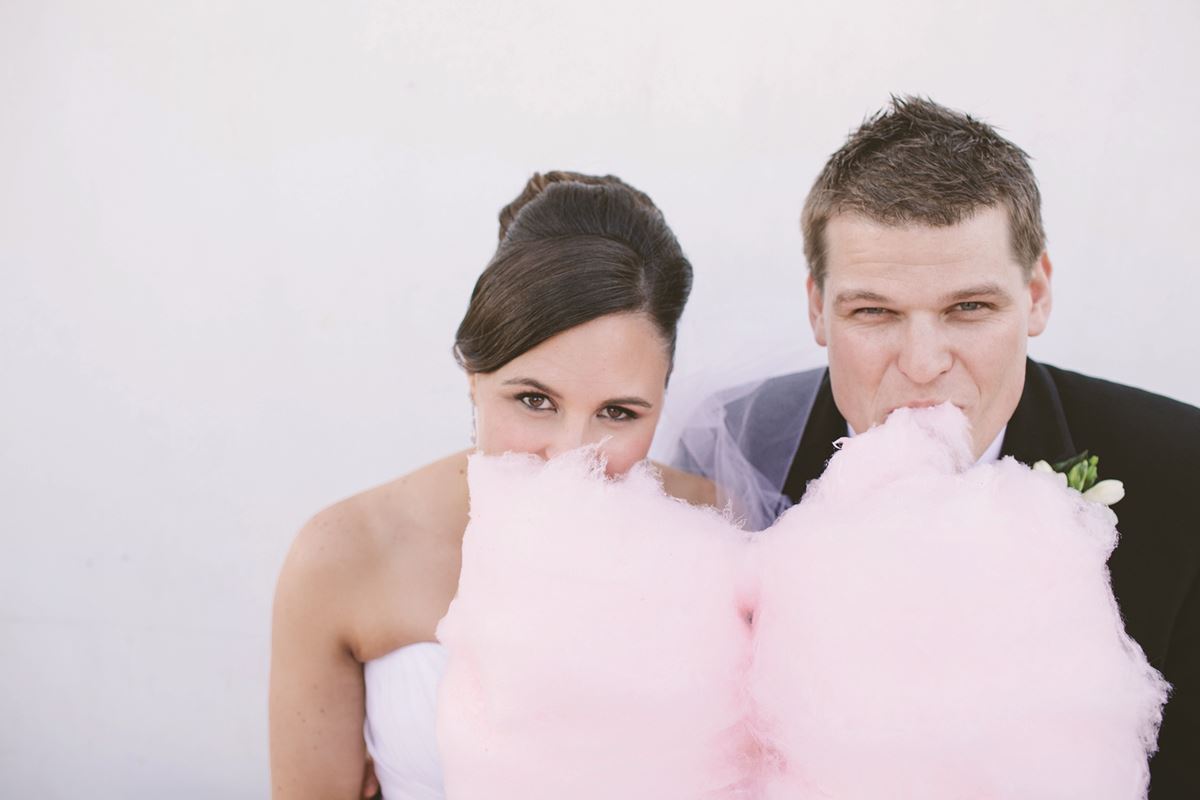 Make the most of what your venue has on offer
You've chosen your unique venue for a reason, so breaking the mould and making your wedding even more unique shouldn't be an issue! Look at the reasons you chose that venue specifically and see what you can incorporate into your big day.
If you're hosting your wedding at a zoo then you're going to want to make use of all of those amazing photography opportunities with animals, whereas if you're entertaining at a theme park then your guests are going to want to share in the fun of the rides! It's all about using what you already have on offer and bringing it all together into your theme.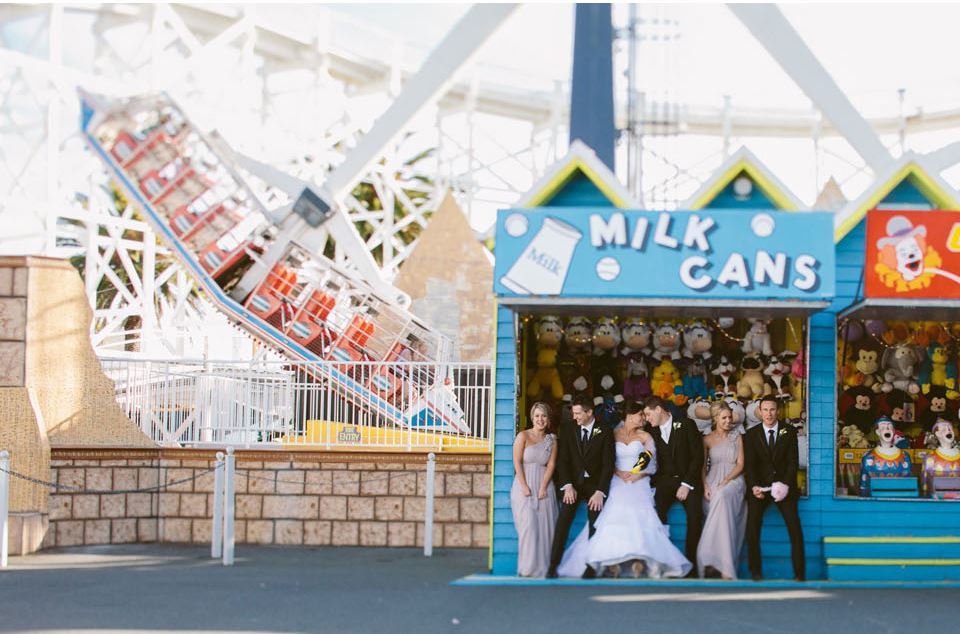 By choosing a different kind of venue for creative inspiration you'll be able to shape a unique experience that will create lasting memories for yourselves, your family and your friends. So remember, think outside the box and the rest will follow!
*Penny would like to thank Paola Ghirelli for writing this piece on her behalf.