Nothing brings an eclectic group of people together better than a photobooth! These machines encourage everyone to let their hair down and have a bit of fun, adding a real spice to your wedding reception. With so many companies around, we have pulled together top 10 most highly rated photobooths in Melbourne to get you started.
These 10 top rated photobooths in Melbourne secured their coveted spot on this list due to the high volume of customer reviews on Easy Weddings. (On publish date November 6, 2017).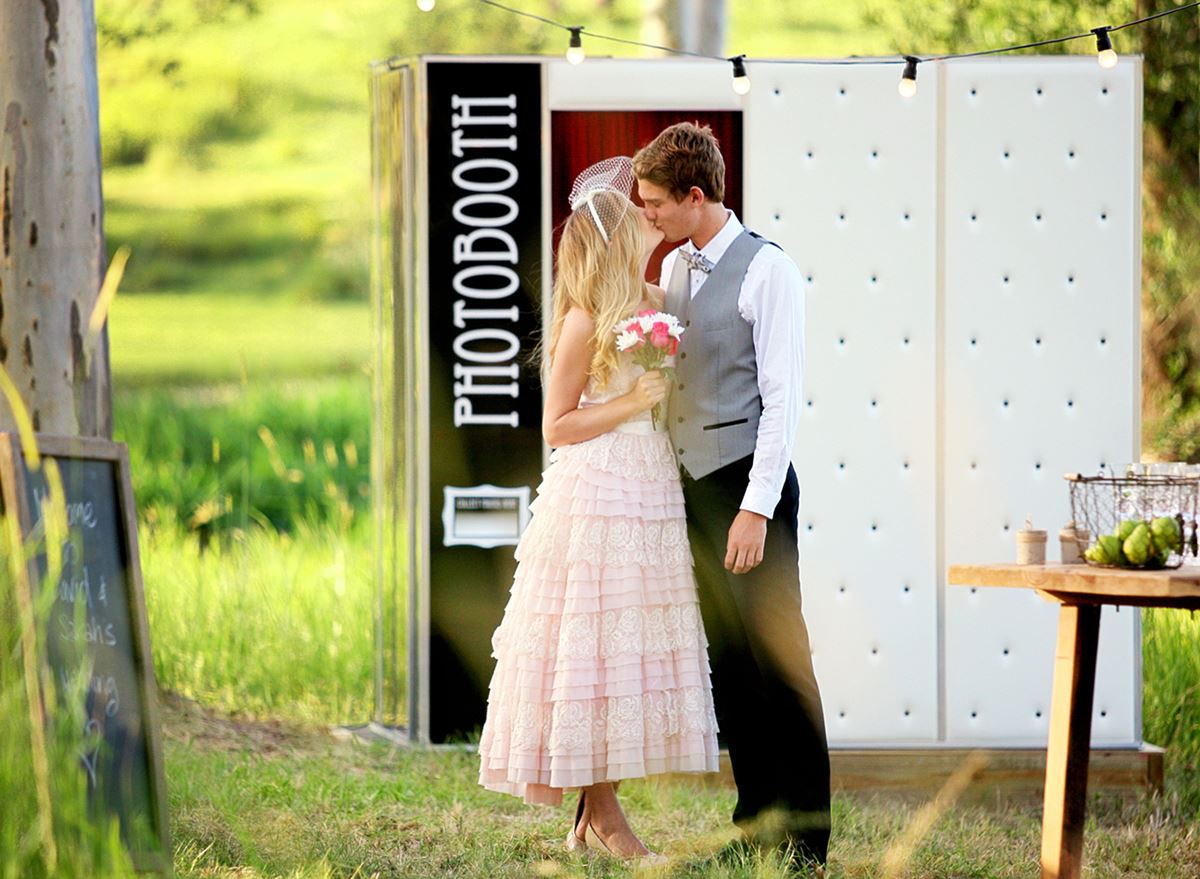 In the Booth is one of the cutest photobooths in Melbourne and will add another dimension to any wedding reception. But this studio-quality booth is more than just good-looking, it offers full-frame images and more than enough room to make sure those group shots don't get awkwardly squishy.
In an industry first, In the Booth's brand new app service gives guests the opportunity to share their happy snaps to their device as a keepsake, or to use later for social media stardom!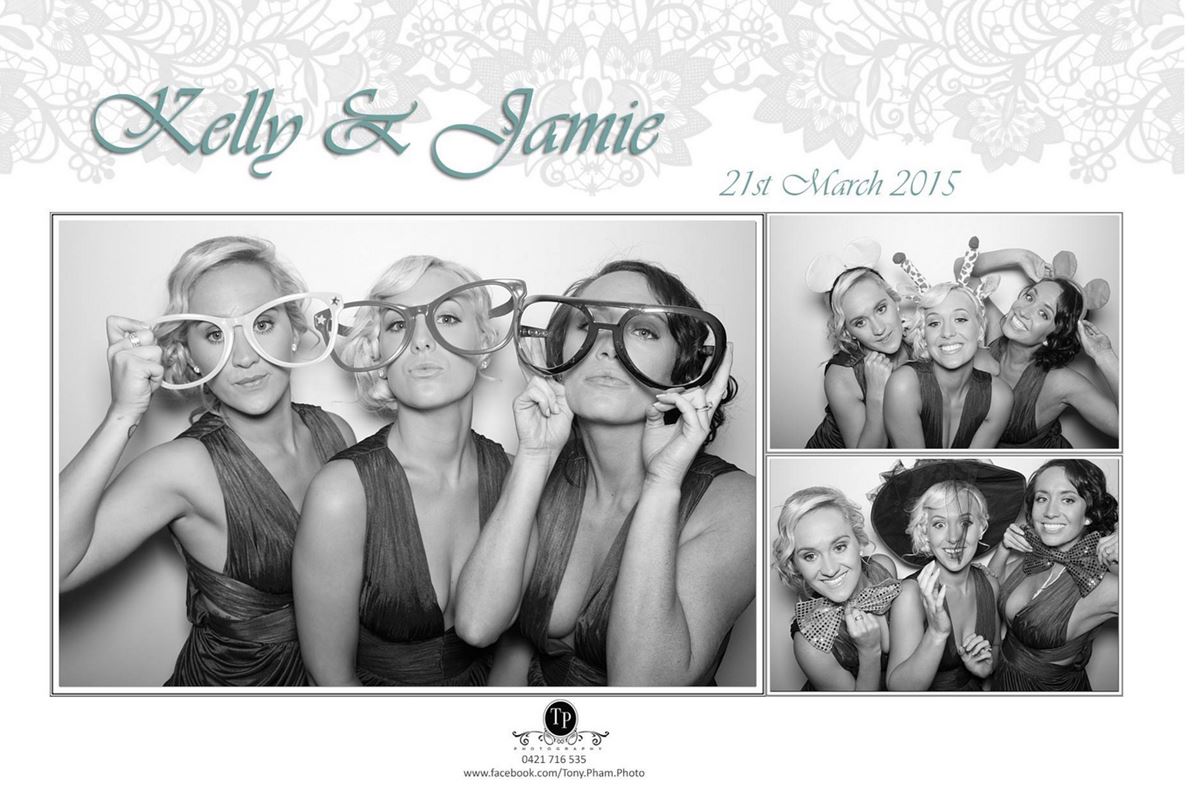 No matter what the theme of your wedding, TP Photography can create a custom design template that will make your photos sing.
Guests can go for full colour, or choose a more chic black and white image. Couples can also choose a package that include a guest book, where photos are printed twice and place one into the book along with a handwritten message for a truly unique keepsake.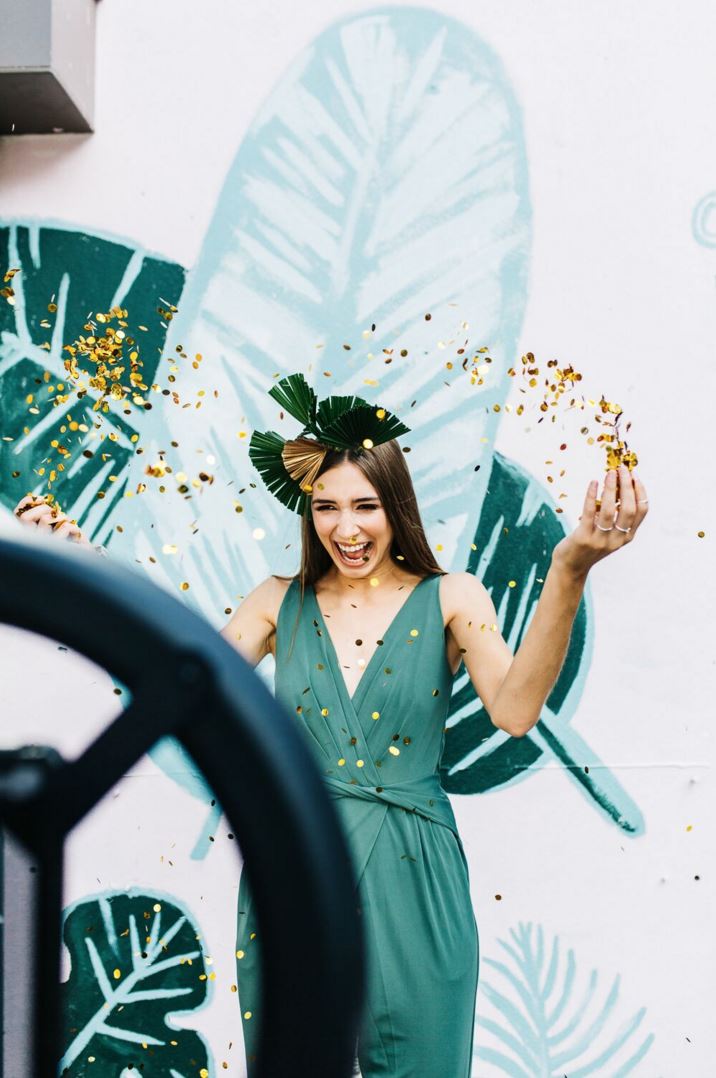 This is a photo booth set-up unlike anything you have seen before. The Live Instagram Printer allows guests to capture and share moments from every corner of your wedding, while Social Playground's GIF Booth can showcase your guest's dancing skills to their social media circle. Then there's the Selfie Mirror, which is the most compact open photo booth ever!
You will end up with printed images and a huge array of digital images, so you can satisfy the need for something tangible as well as something you can chuck onto Insta.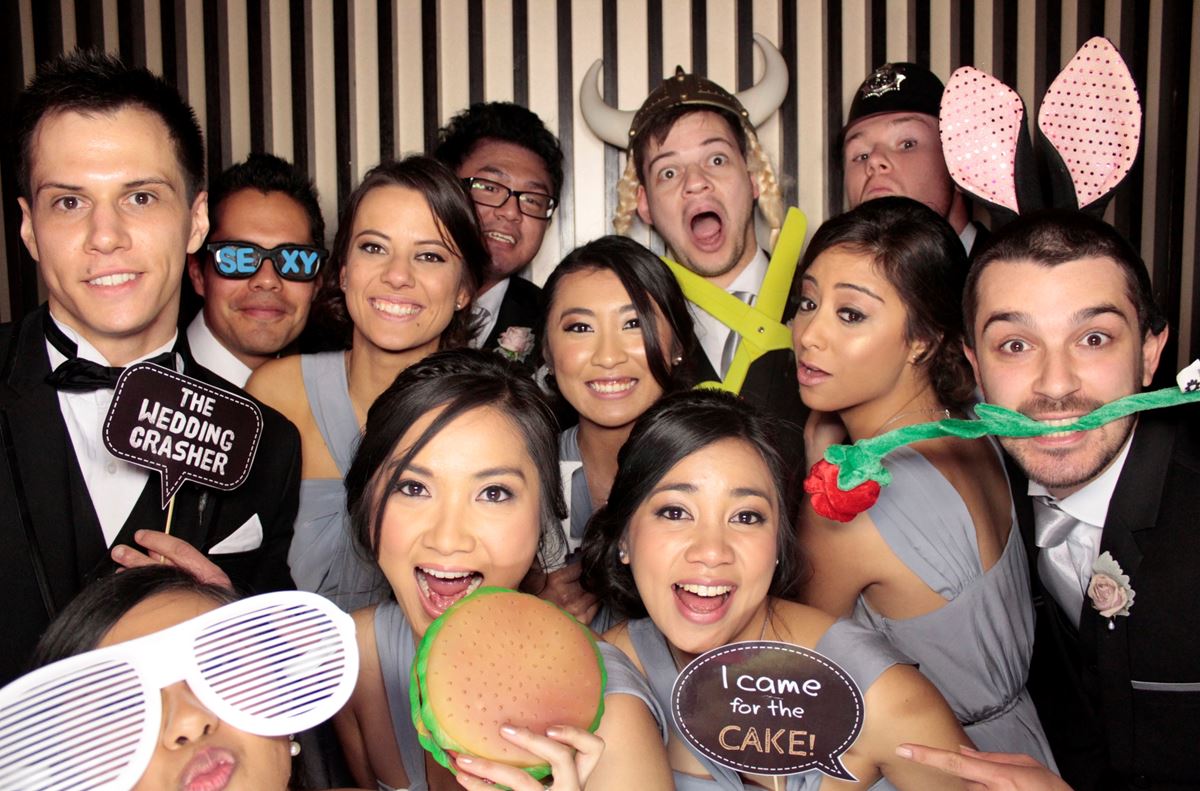 If the idea of cramming into a small space is not appealing to you, the award-winning Awesome Photo Booths offer an open booth that can feature as many as 15 people.
Not only that, but this baby comes with props and the promise of hours of interactive fun for your guests and the team can create a customised backdrop just for your wedding.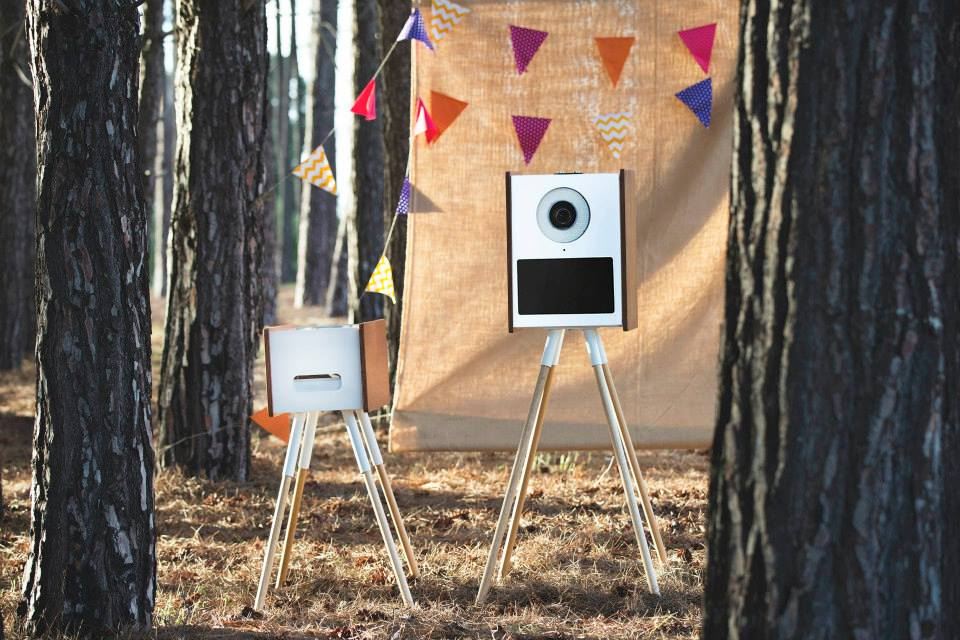 There is an abundance of cool when you choose PASH Photobooths. Cool booths, with the Flexi-booth and Retro Booth on offer. Cool props, with just about any theme you can imagine. Cool strip designs that can be customised to your wedding. And cool attendants who are up for a lot of fun.
Photo strips are printed instantly for guests to enjoy, and a cool (there's the word again…) video messaging function allows guests to leave you a short message, which will be given to you on a USB when the booth closes up at the end of the night.
Quality is the name of the game for Pink Zebra Photobooths, with images taken on a DSLR camera and printed instantly. With the choice of either open or enclosed photobooth, couples have a lot of flexibility in how they can incorporate the booth into their venue set-up.
With Pink Zebra, guests can all have their own personal photo strips to take home with them that can also be personalised to your event.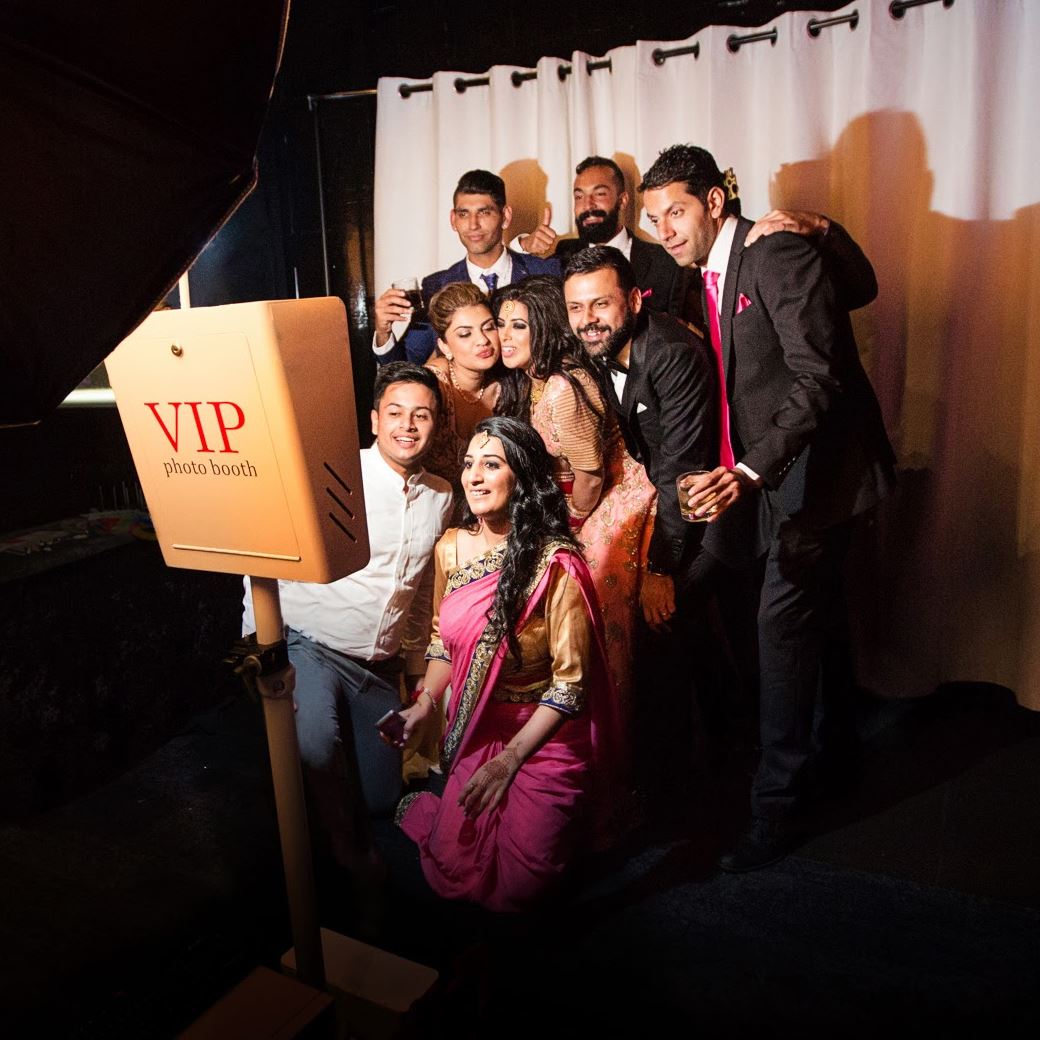 VIP photo booth has done more than 100 events in five years, so they know what they are doing! Their funky booth can be used as both a still photobooth or a GIF booth for double the fun.
VIP use a similar lighting set-up to the fashion pros, so you know you will be showing off your best side. And the variety of backdrop selections and props means no two images will look the same.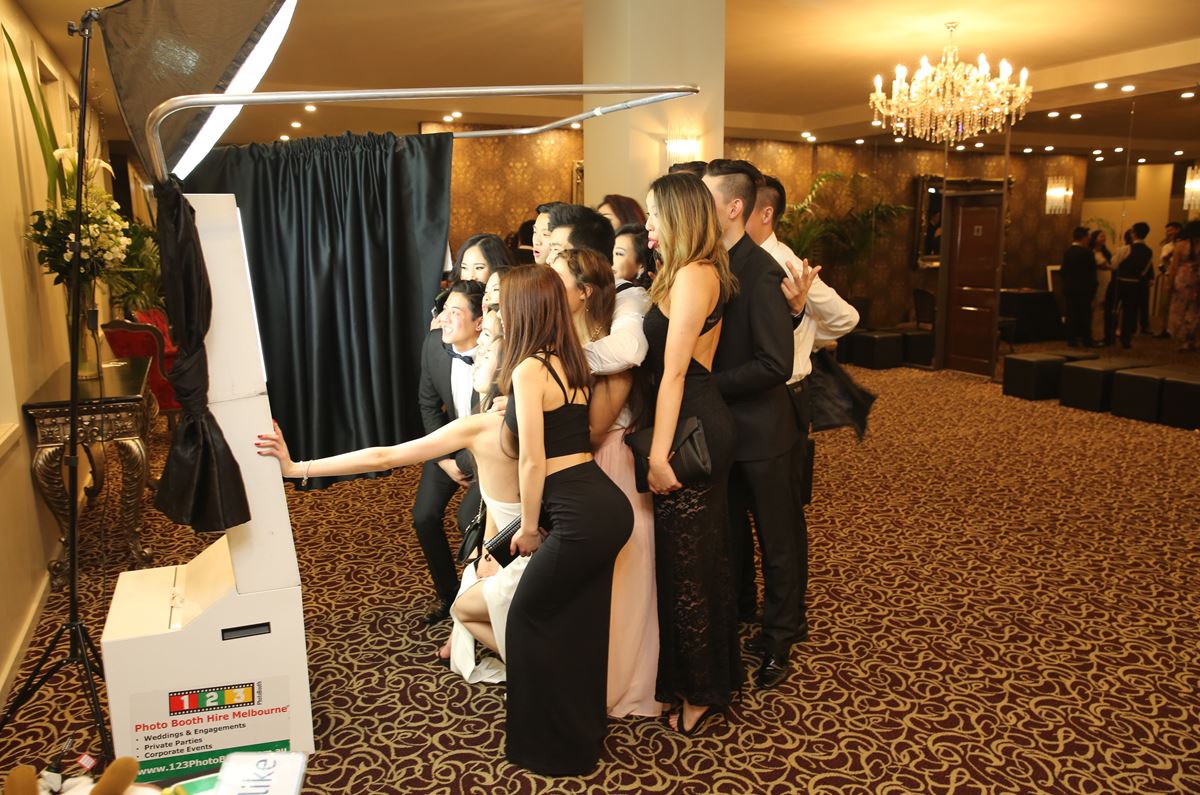 The team at 123 Photobooth believe photobooths are more than just a lot of fun – they are the perfect icebreaker for guests who may not have met each other before your wedding day.

They entertain people of all ages and bring them together for a bit of a laugh and giggle, all while creating precious memories.
With unlimited double strips, there will be plenty of images to go around, and an attendant will make sure you get a copy of each photo (which can include your very own wedding logo) taken in a custom album, where guests can write a special message for you.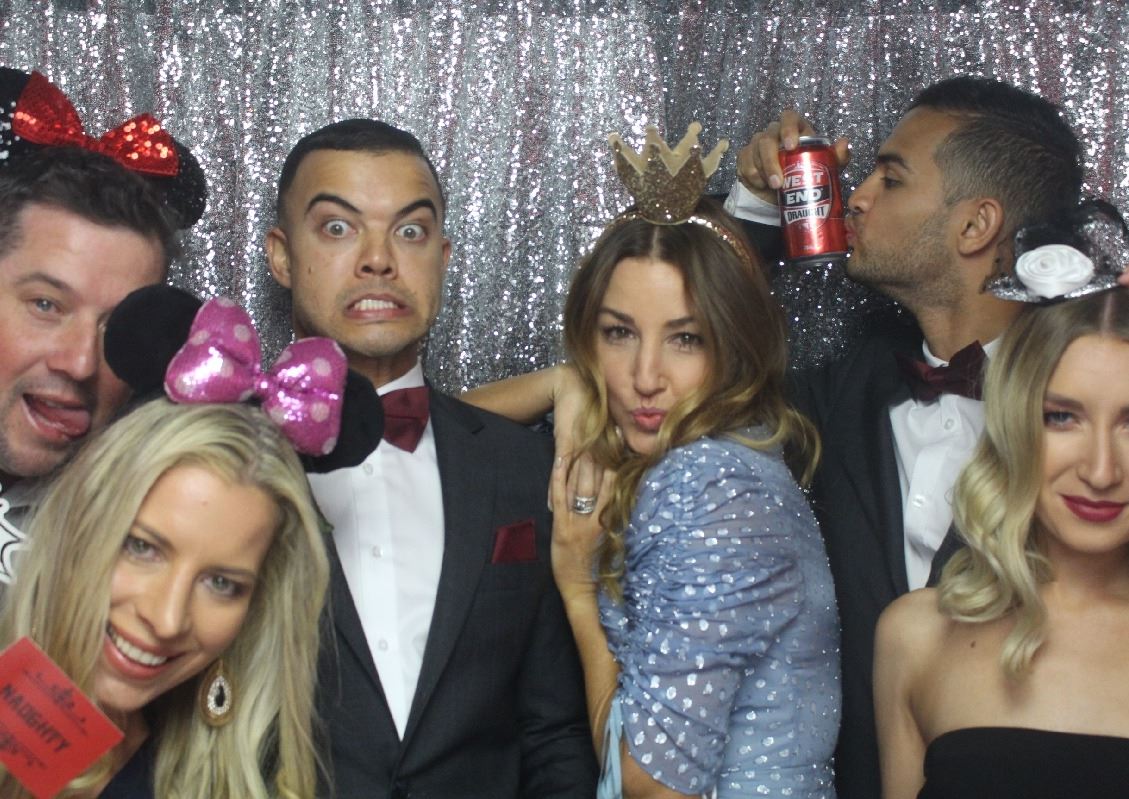 Celebrity Snaps has literally snapped celebrities (see above, mentioned celebrity… Guy Sebastian!) so you know you are onto a good thing.
With an option of open or enclosed, black and white or coloured images, a stack of backdrops, and a choice of still or GIF images, you really can customise your photobooth to perfectly match your venue and theme.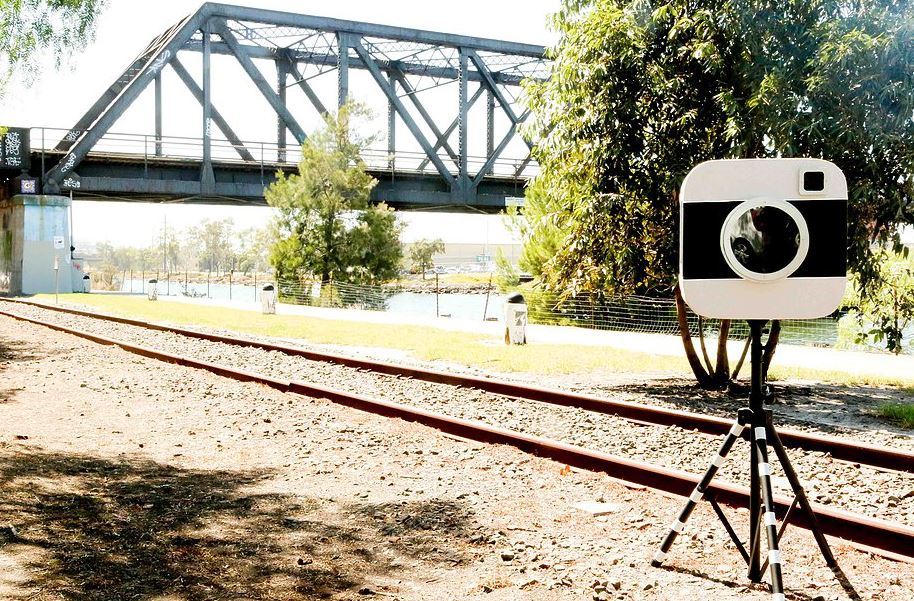 You should consider inviting Marilyn or Audrey to your wedding.  Marilyn exudes old Hollywood styling wearing beautiful ivory leather and silver trimmings, while Audrey makes a statement wearing black leather with silver trimmings.
They are the gorgeous free-standing photobooths on offer from All the Hype and they will be sure to be a novel and fun addition to hype up any crowd and get your party started. But, if they are not the perfect match, you can get one custom made to suit your next event.