Contrary to what a lot of brides think, you can't really plan a big wedding all on your own.These things have the details and complications of launching an international space station, with even more political sensitivity and intrigue!. There are some people that it really pays to have on your side when you undertake planning your wedding, and they are not you think.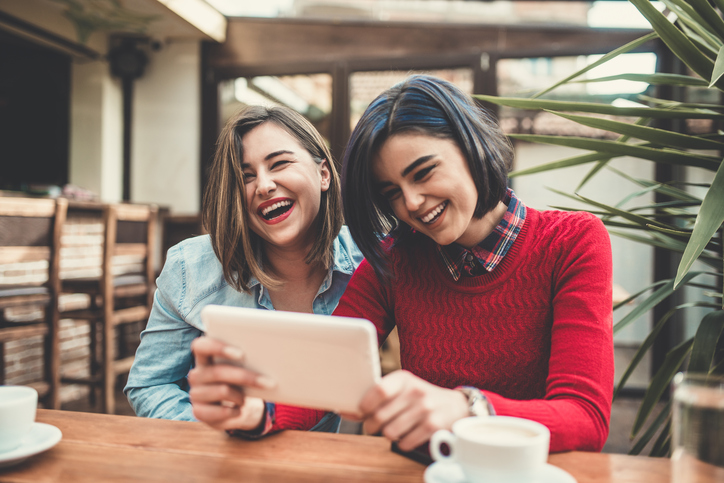 The top 10 people you must have around when you are planning your big day:
The friend with bridal magazines
Although all of our planning is done online these days, so many brides like to start their planning with bridal magazines. These weighty glossy tomes are filled with stunning venues and incredible real-life weddings and are a great place to begin getting your inspiration. But they are expensive. And useless once you have finished your planning.
So the first person to call after you say 'Yes,' is the friend who always owns all of the latest bridal magazines. She may be planning her own, or just hoping that the right beau will come along soon. Either way, she has what you need, so get her over to your house with a bottle of sparkling wine and a crate of that good reading material.
The smart shopper
You will need a friend who loves shopping. We are not talking about the big stuff, like the cake or the dress, you will have plenty of people in line for those shopping trips, but for all the tiny little things. For the gifts for your bridal party, or all the separate items needed for your bonbonniere, or the bits and bobs for your lolly buffet, this special friend knows where to go.
She loves a bargain and knows all the warehouse outlets in all of the side streets of random suburbs, and probably has a discount card for them too. Plus she can talk a salesperson down to an awesome deal. When you are buying 200 tiny wooden birdcages, she is the girl to call.
The relative who knows everybody
Everyone has that uncle (who may not actually be related to you by blood) who knows a guy at every venue in town.
He knows a guy in wedding cars, or security, or audio-visual systems, or fireworks. He has a mate who once lived with a girl who personally knows the best florist in town, and used to date the woman who runs a boutique travel agency. His next door neighbour's son will have an awesome wedding band.
Through him, you can get the secret deals and handshake arrangements and even things that fell off the back of a truck. Sure some of his recommendations will fall through, but he will surprise you with some amazing connections that will make your wedding unique and save you money.
The friend who has been there before
This wonderful person will be there for tears and laughter and sage, sage advice. She may have warning tales about what not to do, or stories about what she regretted not doing on her wedding day. She will calm you down and reel you in when it all becomes overwhelming.
You will have a billion details going through your head and one big fear, that it will be all right on the day. She will tell you that there is a moment on the morning of your wedding when, no matter how hectic everything is, your wonderful day will stretch in front of you like a symphony, and you will be at peace and ready to marry the love of your life. When you need sense and reassurance, she will be there.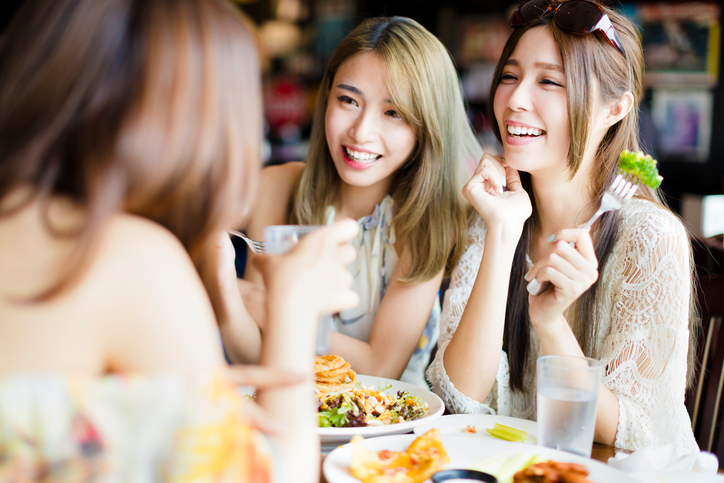 The close relative who will reign in your mother
You will need your aunt or your mum's best friend, whoever knows her best, to help you out. Mothers are notorious for getting out of control, all through the planning stages and especially on the big day itself. The woman who gave birth to you has been dreaming of this day ever since that day, and has all her own ideas about how it should go. You need to get her best friend involved to reign her in, and take her off with a cup of tea or a white wine spritzer when needed.
This relative/friend will distract your mum when you're making decisions you know she won't agree with and make her laugh when she gets all teary at the thought of her little girl getting married. This person is a VIP at your wedding.
The brutally honest friend
This is either a bestie or sometimes a sister or cousin, but she is vital to the day. Way too many brides have walked down the aisle in a dress that somehow oddly pushed up her back fat, or in a shade of lipstick that makes her look like a corpse. When you are planning your day, you will have about seven different people recommending seven different perfect hairstyles and you won't know who is right. Do you know who is always right? The brutally honest friend.
You need the girl who says, 'You look ridiculous in that,' or 'Meghan Markle can pull it off, but you can't,' or 'Sure, buy those shoes if you want to look cheap'. She will say, 'No, don't serenade your husband at the reception because you kind of sound like a banshee.'
We all have our strengths, and the brutally honest friend will help you find yours, mostly by weeding out all of the things you shouldn't do. It might be painful to listen to her, but better now than regret it after the day.
Your pet (or maybe some really trusty houseplants)
You will need someone who doesn't talk at all, but just knows when you need a snuggle. Your cat, dog, guinea pig or ficus tree will be there in times of need, saying nothing and keeping you calm and connected. For sanity and to remember to come back to the present moment from time to time, turn to this very Important Pet (or Plant). 
This is the one professional that we're putting on this list. Of course, on the day you need the hair and make-up artist, and the singer in the band, and the celebrant, and the florist and the photographer and the bartender at the reception, but this is the main one you need while planning, aside from the celebrant. 
Most wedding venues will have their own who will work with you, so you don't to bring in your own unless you want, but the planner is essential. From her objective eye and years of experience, she will know things you could never possibly know. She will tell you how many drinks, for how many hours and how much time to allow between courses or for photos. And she will be spot on.
And on the day she/he will be there to make you breathe and relax, and to anticipate your every whim, even before you have them. They are cool, calm and the ultimate multitasker, and you need them!
The friend who hates weddings
This may sound strange, but when your planning takes over your life and all you need is a drink and a gossip with someone who hates all things weddings, you will turn to this friend. You will at times need someone who will not mention the words 'bridal car', 'reception venue' or 'wedding dress' even once while you are talking. Because she really doesn't care. You will have times when the very last thing you want to talk about yet again is your wedding, and at those times, she will be there. And you will love her for it.
The love of your life
Okay, that gorgeous creature that you are marrying had to come in here at some point. Not just because they will be there with you in front of everybody on the day itself, but because through all of it, they are the only one who really gets what you are going through.
You two together are the monkeys in the circus and the show that everybody came to see. Hold hands, look into each other's eyes, ask each other's opinions and listen to the response. Make these choices together, as much as you possibly can, and remember after the debris clears, the only person still there with you will be this one.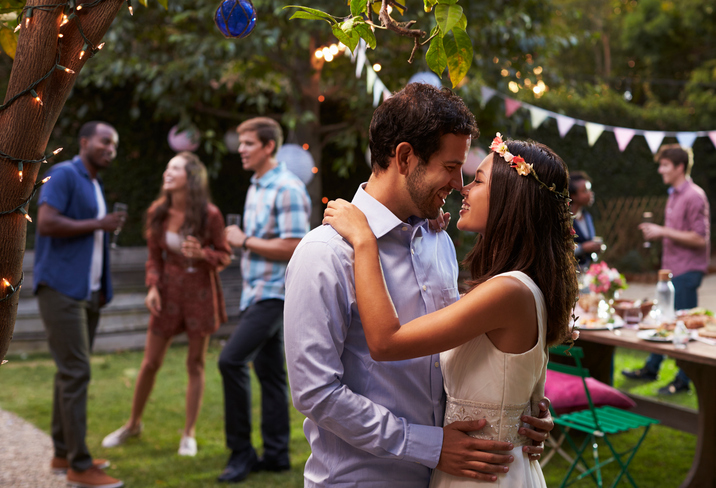 Heed our advice and make sure you do not enter into any wedding planning without all of these people on your side. And good luck!