Sometimes making things a little different is what makes our soul happy. Blooms are definitely beautiful, but maybe it's time for a twist on the traditional bridesmaids' bouquet? If you're ready to break the mould and put your own stamp on your bridal party, an alternative bouquet for your bridesmaids could be what you're looking for. Here are 7 non-traditional wedding bouquets for your bridesmaids!
1. Macrame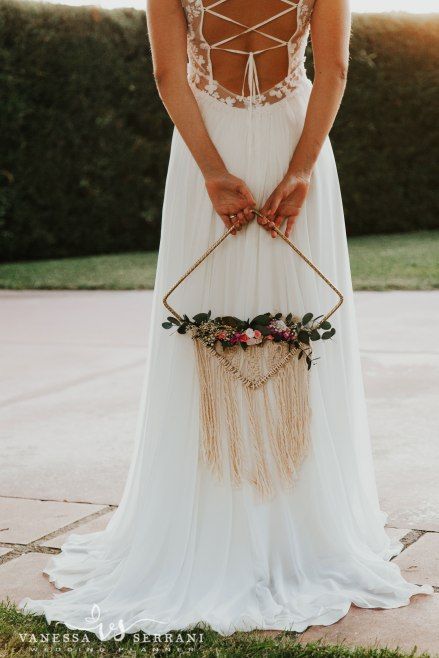 Macrame has been so hot in the latest years, for sure you've seen beautiful creations on Pinterest or even ventured yourself with a DIY tutorial, so why not bring it to the aisle? Your bride-squad, holding lovely macrame creations instead of flower bouquets.
2. Doughnut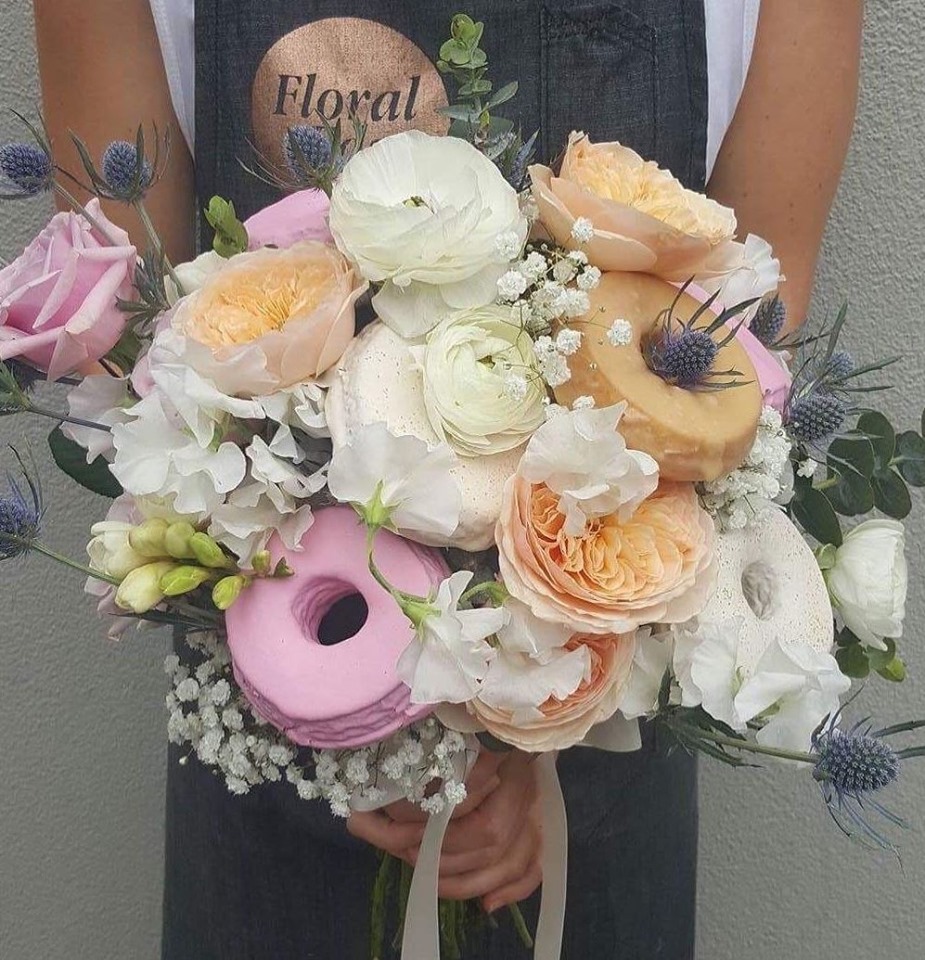 Are you a doughnut lover? Maybe this bouquet represents you all the way! Imagine having a bouquet that you can actually munch when you feel like having a snack? In all seriousness, this awesome idea by Duke's Doughnuts could be your perfect match!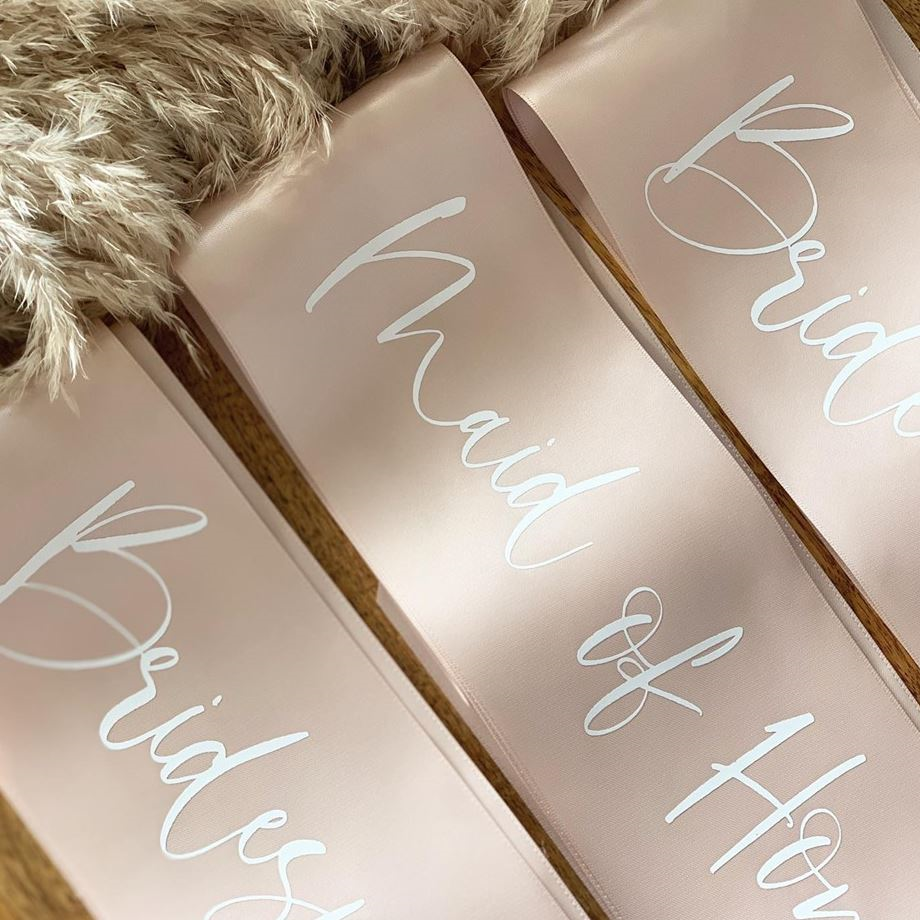 Because who doesn't love puppies! Your guests will double aww the moment you and your bridesmaids appear holding these beautiful balls of happiness and warmth. The best part of this super cute trend is that couples who choose to have puppy bouquets instead of flowers are all for charity or adoption purposes! Also you'll make the best memories and photos while giving your choice of adoption centre amazing images to use in the future.
If you want to make the cutest entrance ever while promoting adoption, you've got a winner here! And remember the best option is adoption.
4. Butterflies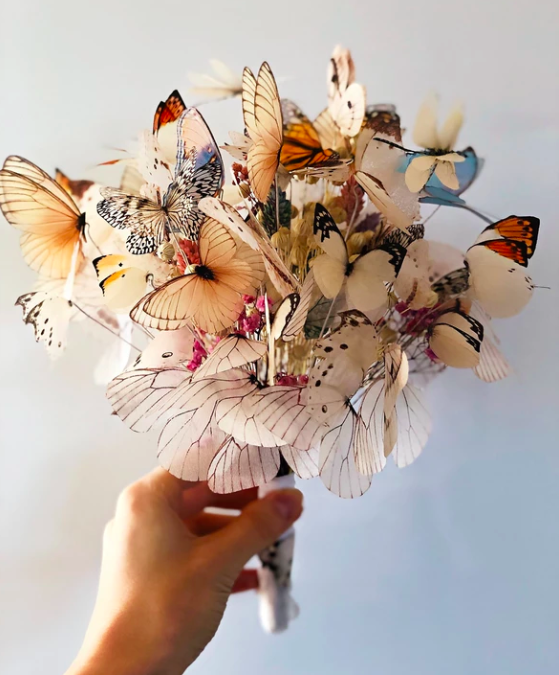 This amazing butterfly bouquet says spring all over and the best part is that will last forever! Your bouquet could be a gorgeous souvenir from your special day that will never fade away. A great choice for a rustic themed wedding too.
5. Leaf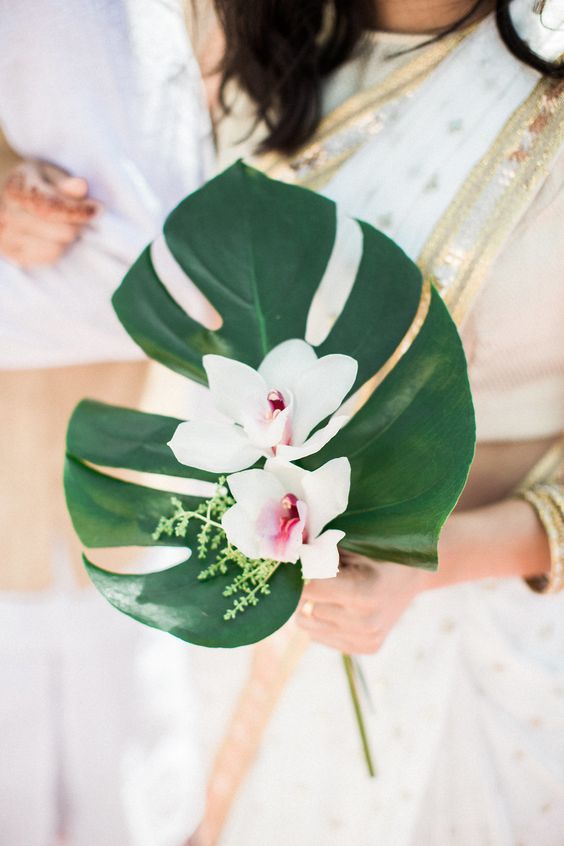 Are you having a beach wedding? Or a summer one? A tropical leaf could be the perfect accent for you. This green beauty will bring a fresh touch of summer to your look while making you feel in paradise.
6. Quartz and crystals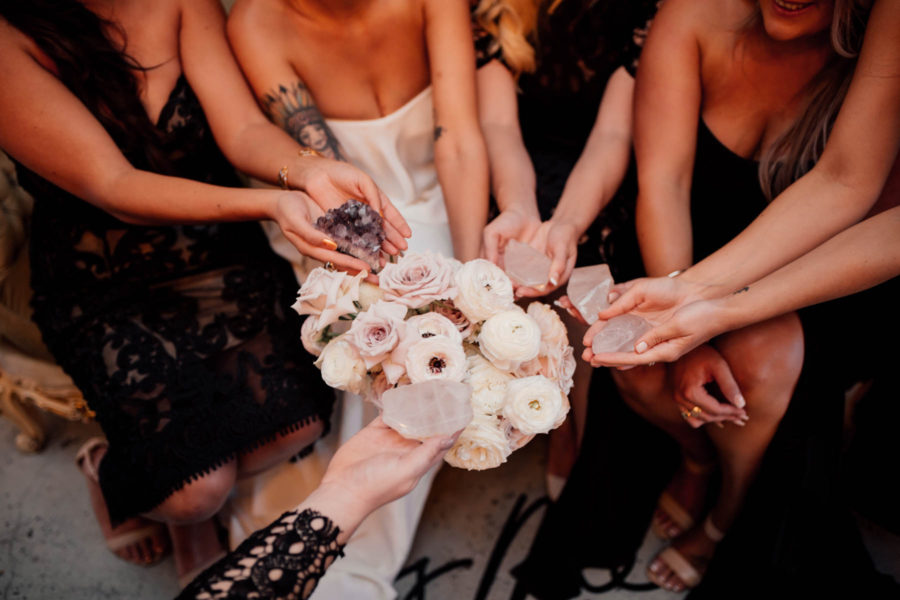 If good energy and magic vibes are your thing, crystals and quartz may be the idea you've been looking for. This could double as an amazing gift to your bridesmaids. You can choose from a variety of crystals and quartz and give each member of your bridal party the one that corresponds with their zodiac sign; you could even make a little ritual prior your wedding! Don't forget to clean your chosen crystal with a full moon and water.
7. Lanterns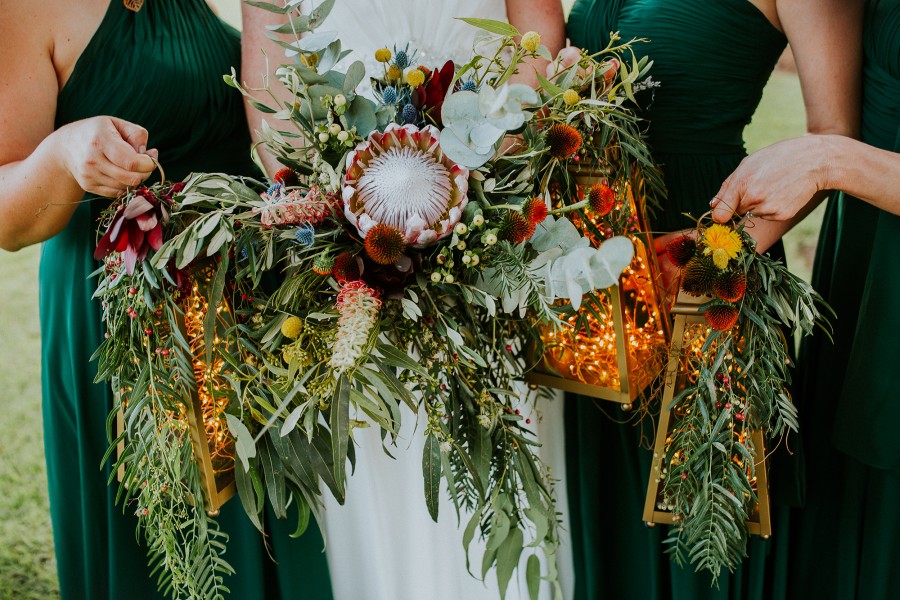 Light up your way down the aisle with beautiful lanterns. This could work perfectly for an outdoor ceremony with a bohemian, rustic or romantic theme. Your bridesmaids will look like fairies! So if you're looking for a 'happily ever after' kind of mood, lanterns might be your bouquet substitute!