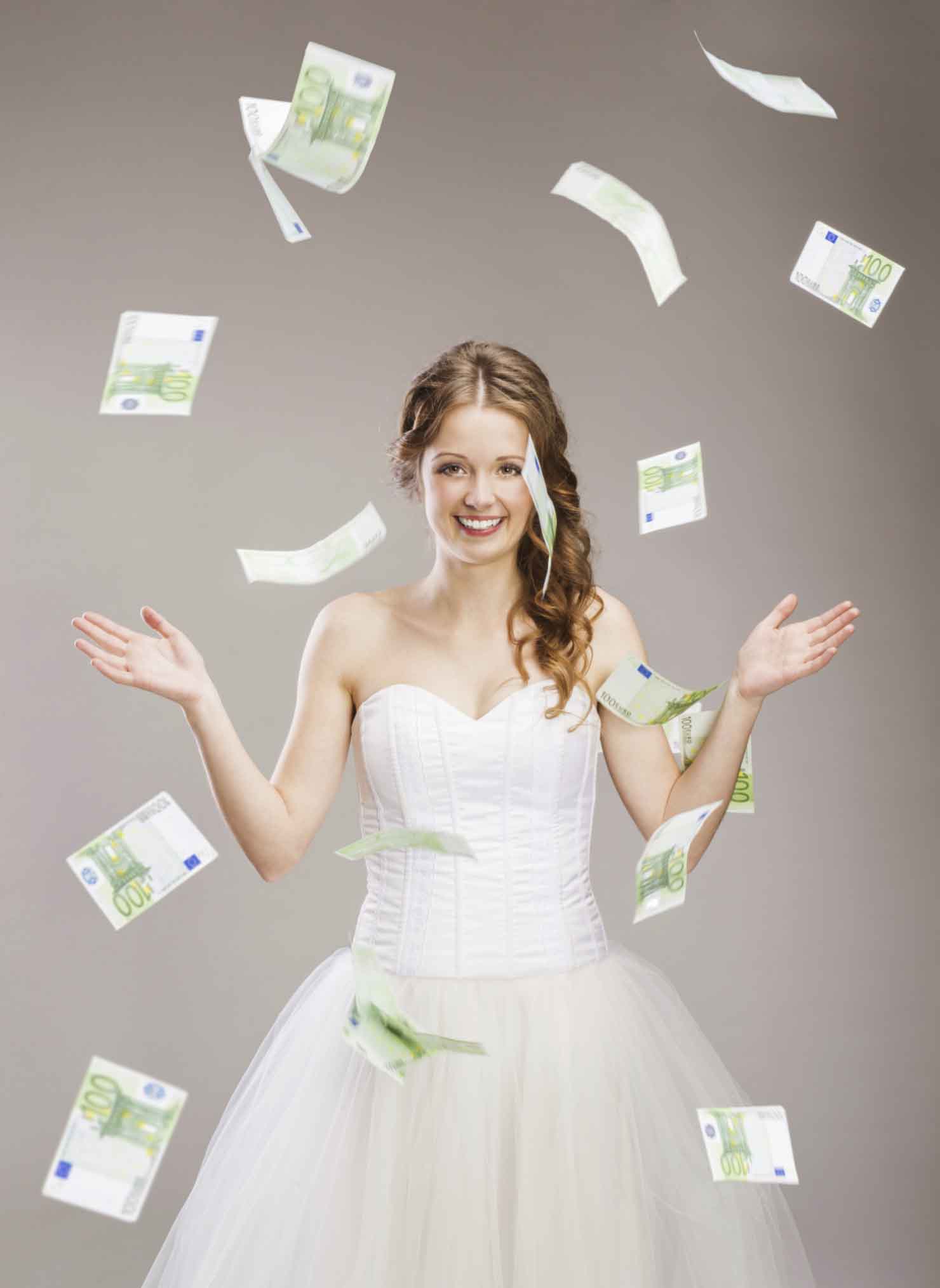 Pulling off the perfect wedding is all about organisation – and planning, right down to the colour of the bridesmaids' nails and who will be carting home all the wedding presents at the end of your big day. But, no matter how organised a couple may be, there will always be a few little somethings they forget about – or don't even know about – until it's too late.
While some of these extra bits and pieces are easily fixable and affordable, others can have a bigger, more detrimental impact on your bottom line, so here are nine wedding costs (most) couples forget to factor into their wedding budgets:
Postage
Couples spend time, effort and, of course, money creating their perfect wedding invitations but many couples forget that most of those gorgeous invitations need to be posted.
Given postage costs start at 70c for a standard-sized envelope (and upwards of $1.20 a pop for larger items) and, given a typical Australian wedding is attended by about 100 guests, couples should factor in about $70 to $120 in postage costs – or, potentially, more if your invitations require couriering.
Find beautiful, hand-crafted wedding invitations here.
[ew-supplier-carousel]
Bridal party add-ons
Your bridesmaids and groomsmen will keep you sane during your wedding planning. They'll help you go dress and suit shopping, they'll organise awesome pre-wedding parties; they'll provide endless bits of advice and moral support, and, of course, they'll join you at the top of the altar on the big day itself.
In thanks for this support, many couples make a point of sharing their bridal party's costs, understanding that the role can come with some hefty price tags. Some couples choose to pay for the entire bridal party's outfits, others may spring for beauty treatments or weekends away.
These are all lovely gestures, but they can add up, so if you are planning to pamper your wedding party, ensure the potential costs are included in your original budget or you'll find yourself with several hundred (if not several thousand) dollars in costs you suddenly don't have the money for.
All the legals
You may be getting married for love but, for many, there's a slightly more pragmatic side to the whole affair, which is ensuring everything is legal. This could be anything from the legalities of lodging your pre-wedding forms to, in some cases, the drawing up of pre-nuptial agreements (called binding financial agreements in Australia), which will involve a lawyer.
Though your celebrant will ensure the legal side of the wedding is covered, in some states, you may need to pay any associated fees separate to the costs of hiring a celebrant.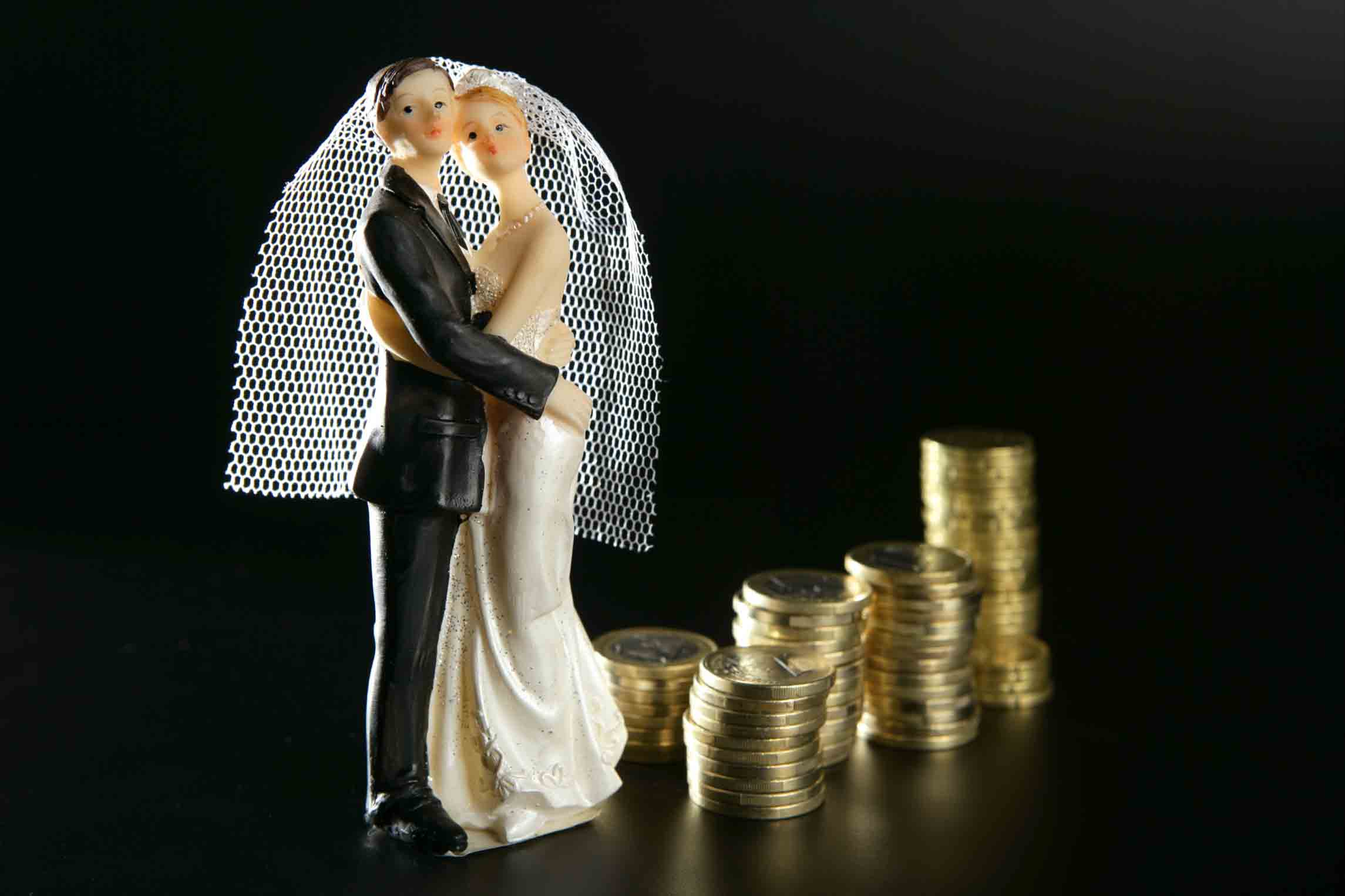 The night before
Many couples choose to stay at a hotel on the night of their big day – and it's becoming increasingly popular for them to stay the night before as well, often with their attendants in tow to ensure the day prior to the wedding flow smoothly.
Just remember that, though you may get the wedding night's accommodation gratis courtesy of your wedding venue, the other night/s won't, likely, be on the house, so ensure you allow enough money to cover at the cost of any hotel rooms you may need to pay for and consider that you may have to pay for more than just your own suite.
Extra guests
In an ideal world, the RSVP process would work as it's supposed to: Everyone would understand who is and who isn't invited, and they would respond accordingly – and on time! But, we've all heard the stories of miscommunication that sees extra guests turn up on the day – whether they mistakenly thought they had RSVP'd or they were brought along by someone who misunderstood the absence of a plus-one on their invitation.
Yes, it's going to be frustrating, but for the sake of not blighting your big day, have extra meals catered for, and extra chairs available, so that way you can brief someone on how to handle unexpected guests if they turn up.
Also, don't forget you may have to pay for the meals of the band, photographers and or videographers, either as per their contracts – or the goodness of your hearts! Thankfully, many venues will offer discount meals provided to wedding suppliers, but you'll still, likely, be in for a few hundred dollars you didn't foresee.
Emergency fund
No matter how carefully you've prepared for the big day, there's always a risk things won't go exactly to plan and, typically, it's always at the last-minute when time is of the essence!
When (and if) this happens, you'll need to be able to respond quickly to get things back on an even keel. Such emergencies could be anything from needing last-minute alterations on a bridesmaid's gown to hiring an extra car to get Mum and Dad to the ceremony or reception. All these 'little' emergencies will require extra cash.
So, with this in mind, one terrific idea is to set aside a small wedding emergency fund. It doesn't have to be huge but it will mean there's no risk of getting caught short – and peace of mind during a period when you don't need one drop of extra stress in your life!

Alterations
Sadly, not every bride can slip straight into an off-the-rack gown  and have it fit absolutely perfectly the first time around. The same applies if you're wearing a pre-loved or heirloom wedding gown.
Many ready-made gowns will require some form of alteration, even a minor one, be for style, size or, perhaps, height. However, altering a wedding dress is a complex task that is, typically, more difficult than altering an every-day outfit because the materials used tend to be more delicate. They're often laces and silks that require some serious seamstressing, while the actual design can be difficult to modify quickly or easily – if at all.
If you're in need of alterations to your wedding gown, expect it to set you back in the vicinity of $300 to $500 (for, say, hemming a multi-layered wedding gown) but, again, depending on how extreme your changes are, alterations could cost between $800 and $1000.
Don't forget the decor
When it comes to hiring equipment such as tables, chairs and marquees for your wedding reception, suppliers are very transparent about pricing, so there aren't often surprises on that front, however, many couples don't factor in other costs such as delivery charges or weekend labour fees – and, let's face it, most weddings take place on a weekend.
Delivery charges, which cover the cost of travel to and from a destination, plus the delivery and return of all equipment can cost between $100 to $200, depending on how far away from the company's headquarters your reception venue is located.
Oh, and don't forget that delivery charges may apply to other services such as your wedding cake or your floral arrangements.
While this will vary based on how much staff is involved in pulling off your big day, weekend labour rates will, likely, set you back $150+."
That's a further $200 – 300 you probably didn't account for in your initial budget.
Head here for beautiful wedding decorations and accessories.
Over-time costs
Once you know about the costs above, it's easy to, at least, factor them into your budgets, however, one thing you won't know until the day of your wedding is how long your reception will run. Be sure to check with your suppliers if over-time fees apply should your wedding reception carry on longer than planned.
While most wedding vendors will give couples 15 or 20 minutes leeway, after that grace period, suppliers such as photographers and videographers will, likely, charge overtime rates by the hour.
So, for example, if your reception runs late and your limo driver must wait 45 extra minutes for you, expect to pay an overtime fee. This will, most likely, be in the vicinity of about $100 – $150 per hour, depending on the time of day, location of your reception and the overall length of the delay.
A really useful way to keep track of all your wedding costs is with this free wedding budget calculator. It allows you to easily keep track of your wedding costs.