Before we have been to any weddings ourselves, we are exposed to the magic of weddings through television and movies. Many brides can still remember their favourite gown from a movie they saw when they were seven years old, such as Molly Ringwald's bridesmaid dress from 'Sixteen Candles' or Julia Roberts southern belle from 'Steel Magnolias'.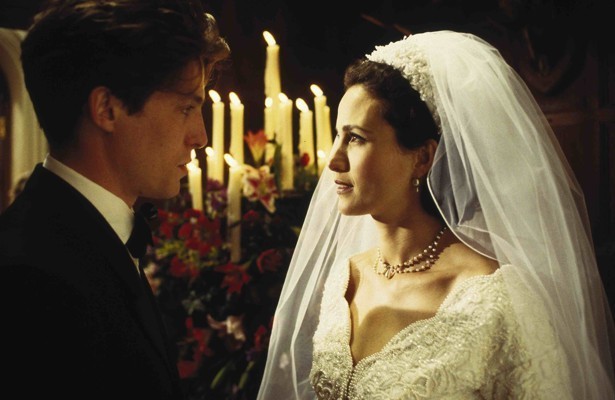 We often grow up believing that weddings all go a certain way, because the wedding clichés form the movies keep repeating it over and over again and get stuck in our heads. When we see a wedding in real-life, it is surprisingly different, with thankfully a lot less drama, catastrophe and confrontation.
At Easy Weddings we want you to rest assured that what happens in movie weddings very rarely if ever happens in real life.
Here are the top movie wedding myths
Seemingly limitless budgets
The movies that got it wrong: Father of the Bride (1991), Steel Magnolias (1989), My Best Friend's Wedding (1997), Four Weddings and a Funeral (1995)
One thing you will notice first is that movie weddings seem to have an endless budget because literally no expense is spared in putting together this wedding. Hundreds of people are invited, the parties and events seem to go on for days, the entire house and backyard are completely decorated with draping curtains, a billion fairy lights and flower bouquets, and probably some peacocks or swans. There are sumptuous buffets with grand ice sculptures and copious amounts of alcohol.
In real life, not everything will be able to look so picture perfect. You will probably have one reception event, possibly a breakfast the next day, but no other events and shindigs. Your reception venue will look gorgeous, but not have a billion fairy lights or peacocks, and your home will still look exactly like your regular old home. Even when paying around $50k to $70k on average, brides today will not be able to replicate the neverending grandeur of some movie weddings.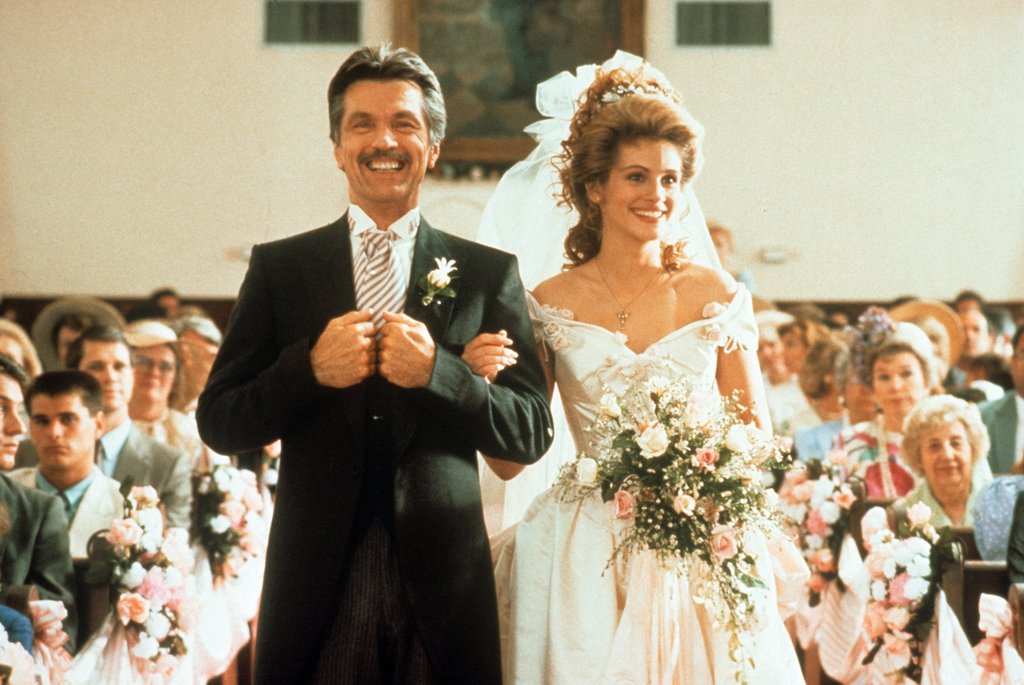 If anyone here has any objection…
The movies that got it wrong: Four Weddings and a Funeral (1995), The Sweetest Thing (2002), The Graduate (1967), Wedding Crashers (2005), Sweet Home Alabama (2002).
In the middle of almost all movie weddings, there is a point where the celebrant/minister says 'If anyone has any objection that these two should not be married…' and then inevitably someone leaps out of the crowd and shouts, 'Because the bride is in love with me!' or 'Because the groom is already married!' or 'Because half of the bridal party are vampires!'. Without fail, when this question comes up, someone will interrupt proceedings and everything goes haywire.
While in Australian weddings there is a line similar to this, it is not legally required and most weddings won't include it. Civil ceremonies don't have to, but you still might find some more traditional priests asking if anyone objects during a church wedding. You sign a document in the lead-up to the wedding stating that there is no legal impediment to your marriage, so asking random people at the ceremony does not really carry legal standing.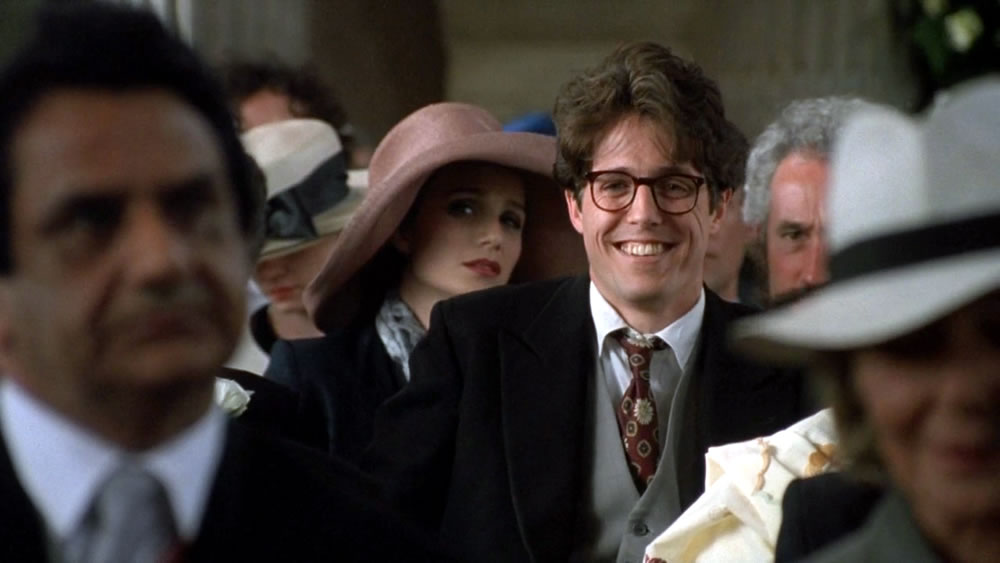 Being left at the altar
The movies that got it wrong: Serendipity (2001), The Wedding Planner (2001), Runaway Bride (1999), Sex and the City (1998), The Wedding Singer (1998)
For some reason, in most movie weddings, one member of the couple is not really in love. They might have been kidnapped and been forced to go through with it (The Princess Bride (1987), A Series of Unfortunate Events (2004), it might have been an arranged marriage, or somebody just realised that they are in love with someone else. In The Runaway Bride, Julia Roberts left three different men at the altar, just because she was scared to commit.
While in real life, weddings sometimes get cancelled because the couple breaks up, it really doesn't often happen at the wedding ceremony itself. The chances that you will be left up at the altar alone are slim to none. If you or your husband is not fully into this you will probably have some inkling of this beforehand and should talk it out before the big day arrives. Especially if you want to get some of your money back from the reception or honeymoon. And don't kidnap someone and make them marry you, this never works out.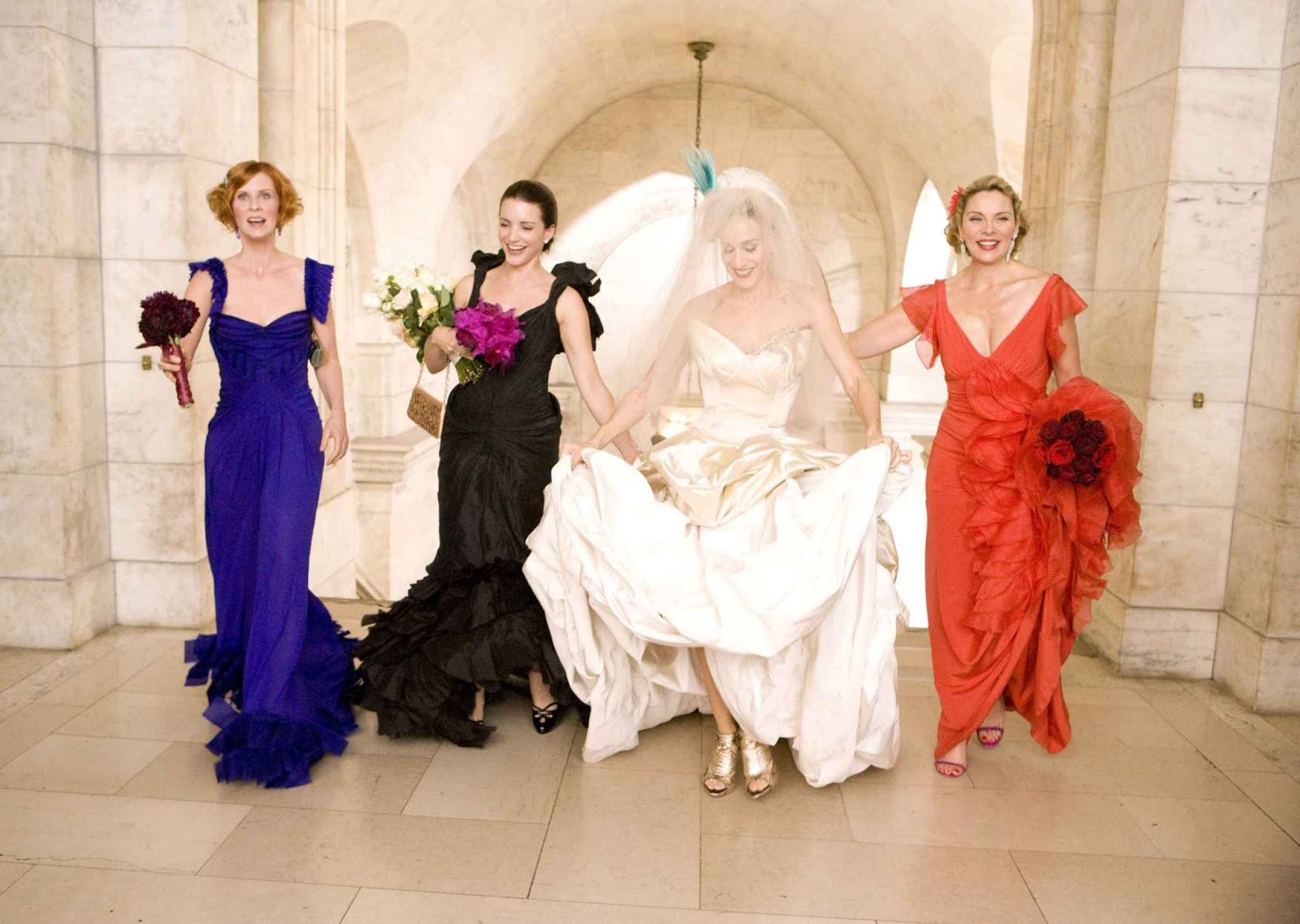 Drama breaking up the wedding
The movies that got it wrong: All of them
Movies don't really show weddings that go completely smoothly from start to finish. The point of movies is to throw in a bit of conflict, or comic relief. Normal, sensible, uneventful weddings would be kind of boring up on screen. So, every movie wedding throws in drama; someone will object or be left at the altar, weather will destroy the ceremony (Forces of Nature (1999)), there will be a love triangle (My Best Friend's Wedding, (1997)), two brides will start a fight (Bride Wars (2009)) or someone will be drunk or drugged (Sixteen Candles (1984)).
The biggest drama you will face in real life is that a vegetarian didn't get their ordered meal, or the florist used blush roses instead of baby pink, or you get a stain on your dress from makeup. There will be little hiccups on the day, and it might help to accept this beforehand, and just tell yourself to go with the flow and enjoy the moment.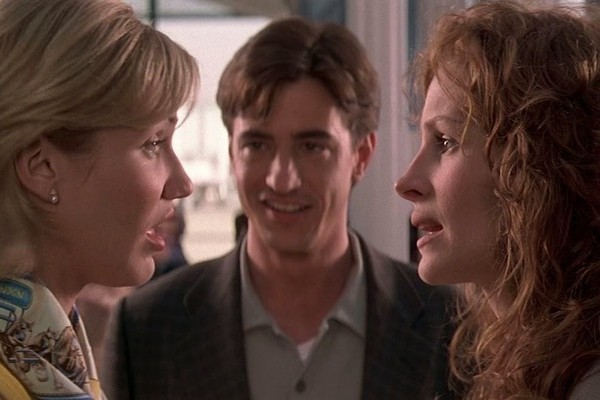 One of the bridal party (usually the groom) goes missing
The movies that got it wrong: The Hangover (2009), Forces of Nature (1999)
This is not because of cold feet, but some other interference. In movie weddings, the term 'fashionably late' is sometimes stretched out to its full extent as the wedding is delayed by a missing member of the bridal party (usually the groom). In these weddings, the missing person will turn up late and everything happens smoothly after that.
This literally never happens in real life. Some people might be late, and everyone waits for them, and there is no drama at all.
Buck's night the night before
The movies that got it wrong: The Hangover (2009), Bachelor Party (1984), Last Vegas (2013), Mama Mia (2008), American Wedding (2003), Very Bad Things (1998)
In movie weddings for some reason, the buck's night/stag party happens the night before the wedding. It makes sense I guess that the groom's 'last night as a single man' (seriously though, what is he going to get up to??) will be his actual last night as a single man. So in movies, the bridal party turn up hungover, go missing, accidentally kill someone at the buck's party and so on, and then drama will follow.
In real life couples with any sense do not hold their buck's/hen's night the night before the wedding. There is simply too much going on that close to the day, and no one wants to deal with that kind of hangover while saying their vows. The 'last big hurrah' is usually a weekend leading up to the wedding day, with plenty of time for hangovers and any other regrettable decisions from the night before. And in real life, the groom very rarely uses this as an excuse to get up to no good anyway, because he loves you and is looking forward to a life with only you.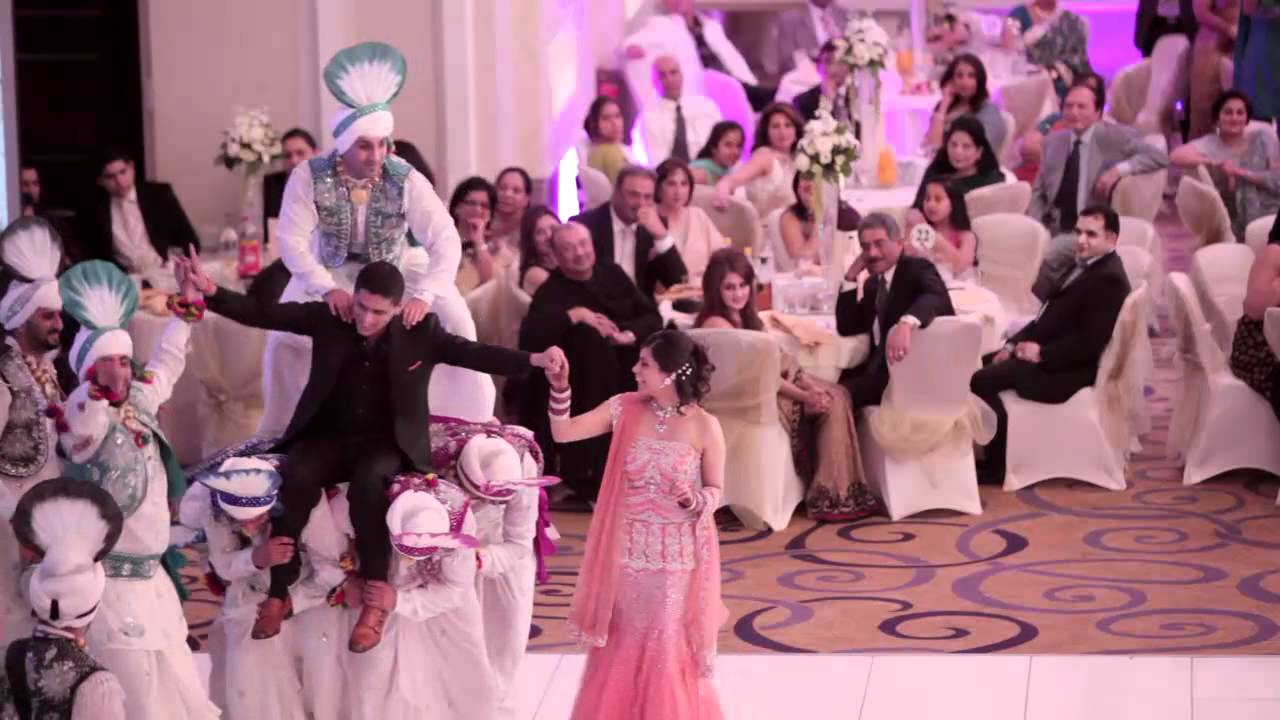 So there you have it, the top movie wedding myths blown apart. Hopefully, with this information, you can go into your own wedding day a bit less stressed. If you can think of another movie wedding we haven't included, comment and tell us all about it!