There is something about their daughter getting married that can have a very strange effect on a mother. Some take over and insist on arranging everything from the dress to the guest list, while others panic at the thought of being in the limelight on your big day.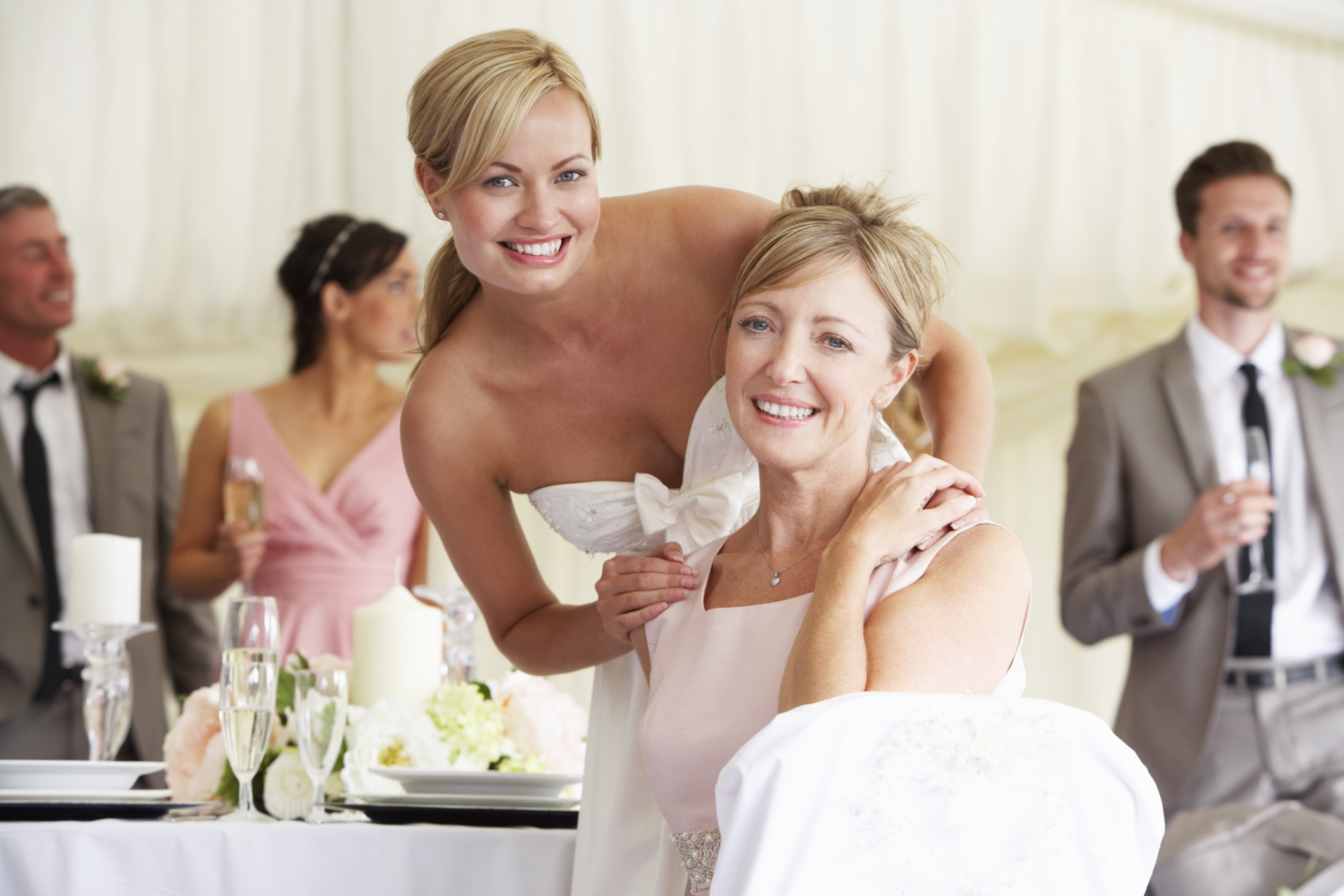 The extent to which your mother is involved in your wedding preparations probably depends on the type of relationship you have with her, and the age at which you are getting married. Many mothers see themselves as the hostess at their daughter's wedding, and the pressure to throw a fantastic party can lead to stress and endless arguments.
Here are a few tips on mother of the bride duties to make your mother feel involved in your wedding preparations without letting her take over completely:
Make her responsible for a specific task
Decide on one aspect of your wedding that your mother can arrange and make all the decisions about to distract her from interfering in the rest of your plans. Whether it is your invitations, your flowers, or your cake, make sure it is something you don't have strong feelings about, otherwise letting your mother organise it will just cause more issues.
Talk about the guest list early on
Some mothers feel that they should be the ones to determine your wedding guest list, often including relatives and family friends, and excluding your friends and colleagues. Ask your mother to write her ideal guest list, write one yourself, and then sit down to compare the two. Decide on a list of guests you must invite and then try to compromise on the rest.
Ask her advice every step of the way
Chatting to you about the wedding will help your mother to feel involved in your arrangements. Ask her opinion and advice on any issues you are having with your wedding plans and keep her updated on how the arrangements are progressing.
Involve her in the budget if she is paying
If you are sticking to tradition and your family are paying for the wedding, you will want to involve them in how their money is being spent. Draw up a budget early on and talk through it with them. Let them know if you are going over budget on certain items, and discuss ways to reduce your spending in other areas to compensate.

Take an interest in her outfit
Apart from the dress she wore to her own wedding, the mother of the bride outfit will be the most important outfit she has ever bought. Take a whole day, or even a weekend away to go shopping with her, and help her find something that will make her feel confident and glamorous on the day.
She doesn't have to wear the same colour as the bridesmaids, but make sure her outfit complements the colour scheme of the wedding as she will be in a lot of photos with the wedding party. Many mothers are tempted to try something they wouldn't usually wear, but sticking to an outfit they are comfortable in will allow them to enjoy the big day without worrying about their appearance.
Find a way to say thank you
Whether you present your mother with flowers on the wedding day, or a small thank you gift at your rehearsal dinner, finding a way to say thank you will show her how much you appreciate the effort she has put into your wedding.
A daughter's wedding can be a very stressful time for a mother, even if she is not taking full responsibility for the arrangements, so be sure to let her know you value her contribution.