If your wedding is this year, then according to Chinese astrology, you are getting married in the year of the dog! If you love doggos, puppers and woofers as much as we do, this is an EXCELLENT thing. Here are the predictions of what your 2018 will be like according to your sign.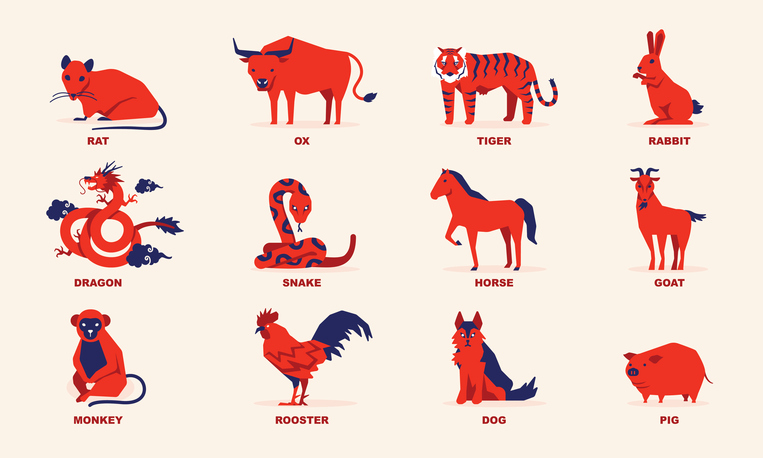 First, what is your sign?
There are 12 signs of the zodiac, depending on your year of birth.
Here are the years and which Chinese animal sign correlates with them. Choose your birth year from the following table to determine which is your sign: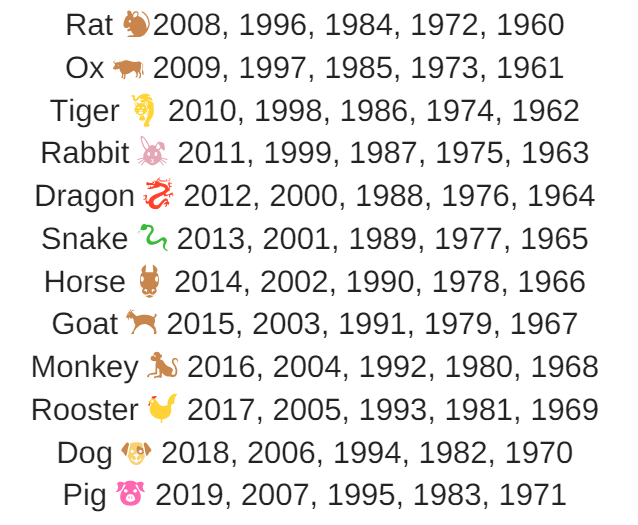 Rat:
Rat is the first sign of the zodiac and prone to being fiercely independent. Rats achieve success through their extremely impressive work ethic. As a rat, your best traits are your easygoing nature and honesty.
This year, your life with your partner will be tranquil and harmonious. You will experience a true, reliable love unlike any you have ever felt before. This year, your relationship with your partner will only be strengthened.
Ox:
The ox, the 2nd sign of the zodiac, is going to have a big year. Having confidence in yourself this year will do you wonders, with your projects having a little extra luck this year. And positively, your confidence will come in handy, because you will feel relaxed and happy this year. These great feelings will overflow into your love life, as you will grow closer to your loved one and build a more solid foundation for your relationship.
Tiger:
The third sign of the zodiac is the Tiger! This year, your horoscope predicts that the beginning of the year will be great for you, with lots of success in store for you. You relationship will be very healthy this year in many ways, with pleasure and passion at the forefront. Due to this passion, you may have some conflicts appear at times, but be aware to be tender towards your partner and the small conflicts will be over as quickly as they began.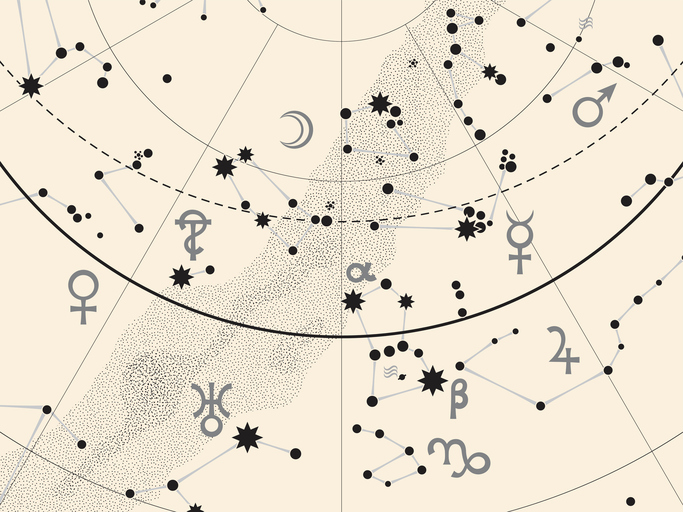 Rabbit:
The fourth zodiac sign is the Rabbit. Bunnies this year should be aware that the overall outlook will be positive, but there will be little bumps in the road along the way. Do not let that get the better of you. In your love life, there will be boundless passion. Later on in the year, you may tend to have slightly too high expectations for your mate. Try to be more realistic and understanding with them. They cannot be perfect and once you accept this, you will both be happier.
Dragon:
Dragon is the fifth sign of the Chinese zodiac. If you're a dragon, in the year of the dog you can anticipate a heightened sense of self-assurance, and this will show in your career success. In addition, this year will be an extremely happy year for married or committed dragons! But, do try to curb any unnecessary spending this year and focus on your short and long term savings goals.
Snake:
The snake is the sixth sign of the zodiac, and this year our slithering friends can expect a huge evolution in their personal life. You may even feel that this year, you find your true calling in life. This is likely to be a great year to have a child if that is on the cards for you and your partner. This is alos a very good year to get married, with many weddings for Dragons taking place this year, and single dragons are very likely to meet their soulmates, too.
Horse:
The horse is the 7th sign of the Chinese zodiac. For horses, this will be a year full of unforeseen events, so prepare yourself for both positive and negative surprises. It's in your best interests to adapt quickly and take these surprises with as much positivity as you can. This year, you will feel very loved in your relationship and will be keen to expand on this circle of love by adding a child, a romantic holiday, a pet or a marriage into the mix. You will have a very stable relationship in 2018.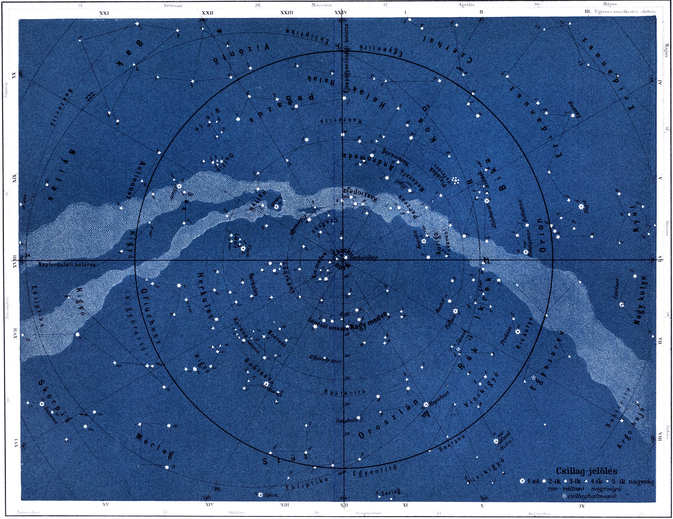 Goat:
Goats make up the 8th sign of the zodiac. Goats should expect a few obstacles this year, but don't fret, there will be plenty of positives too. This year, there will be plenty of good surprises. This year is a good time to mix things up in your love life. Ignore the routine and think outside the box, going on romantic trips, surprising your partner and make sure you don't get stuck in a rut. Later in the year, expect an increase in passion in your relationship, and enjoy it. Single goats can expect to meet their soulmate this year- the person they will marry.
Monkey:
Monkeys, the cheeky little things, make up the 9th sign of the Chinese zodiac. They tend to become successful at anything that they choose to do in life, and this year will be no exception. Monkeys in love should be sure to not take their partner for granted this year. For couples that have been through challenges in their relationship so far, this is the perfect time to start fresh and wipe your slate clean.  This year, your relationship overall will be completely transformed- in a good way!
Rooster:
Rooster is the 10th sign of the Chinese zodiac and is a dreamer when it comes to love, always seeing things with rose coloured glasses. This year, it is recommended that you make big decisions after thinking them through and put your family, partner and friends in front of yourself. Definitely try to make more of an effort with your partner this year, as it will make you feel better as much as it will please them. Your 2018 will be pretty calm in terms of your love life.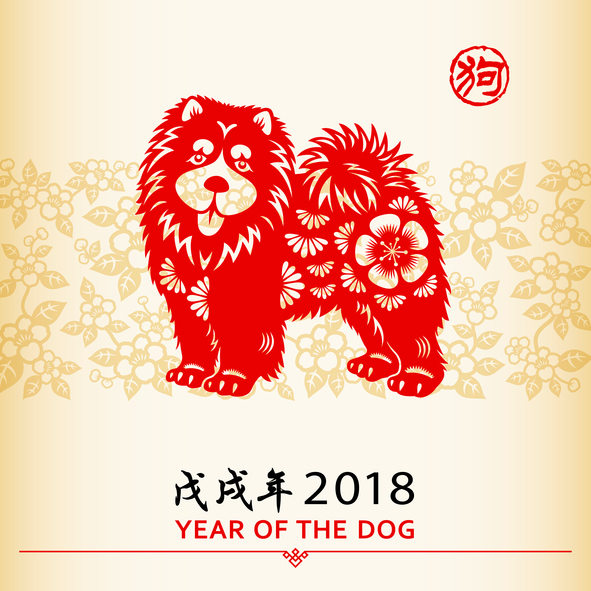 Dog:
Dog is the 11th sign of the zodiac. When it's your year in the zodiac, like dog is this year, you can expect to be a little less lucky. For good luck, it's wise to carry a red item. This year, on the love front you can expect a stable and authentic love that will bring you great happiness and contentment. At some stage this year, you will crave a little more excitement. Tell your partner this to avoid any issues arising later. Also, try not to worry so much, as your loyalty, honesty and faithfulness will ensure you a great relationship this year.
Pig:
The pig is the 12th and last sign of the Chinese zodiac. 2018 will require pigs to be flexible and show their adaptability this year. Pigs are extremely popular- but choose wisely who you invite to your wedding to avoid blowing your budget. This year, be sure to show your partner how much your love and care about them to ensure a happy 2018 in the love department.