Planning a luxury wedding isn't always about having the most expensive gowns, the biggest venue, or even the latest wedding trend. It's the little details that exude luxe, evokes emotions and create fond memories.
From handmade wedding gown with imported lace and hand beading, towering six-tier cake, dry ice waterfall to multiple ceremonies, we bring you jaw dropping extravagant weddings that you can perhaps draw some inspirations from.
Stephanie & Jackson
Stephanie and Jackson held their whimsical fairytale wedding at the Intercontinental Adelaide. The hotel ballroom was transformed into a candlelit wonderland for their opulent reception. What are the chances that their wedding fell on the same day as Prince Harry and Meghan's Royal Wedding?
The bride wore a stunning custom fitted gown with custom lace and crystals beading which fit their whimsical theme wedding perfectly.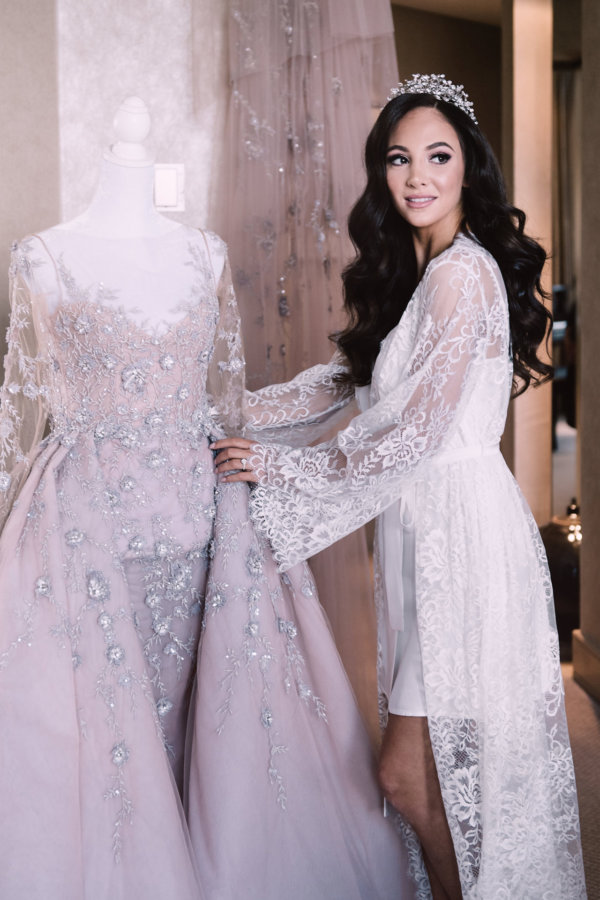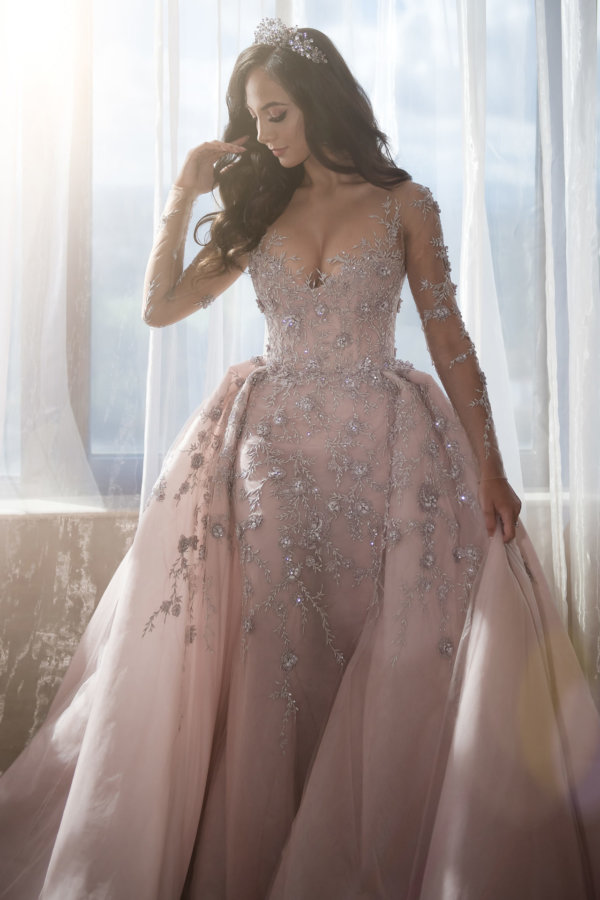 The ceremony was held on the grand staircase which was decorated with Pink Blossom trees, dry ice waterfalls and pink candles on every step. The groom's crisp white suit was from Joseph Uzumcu.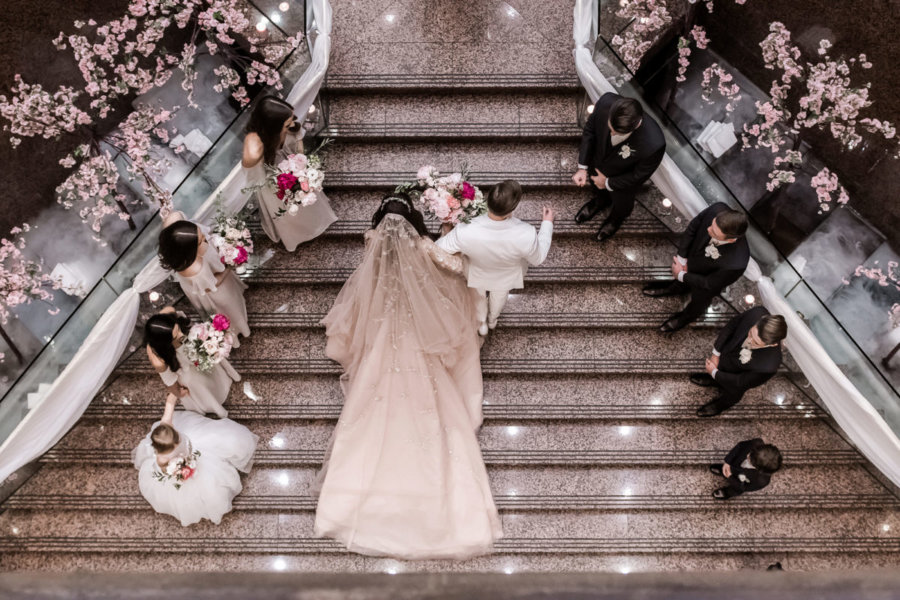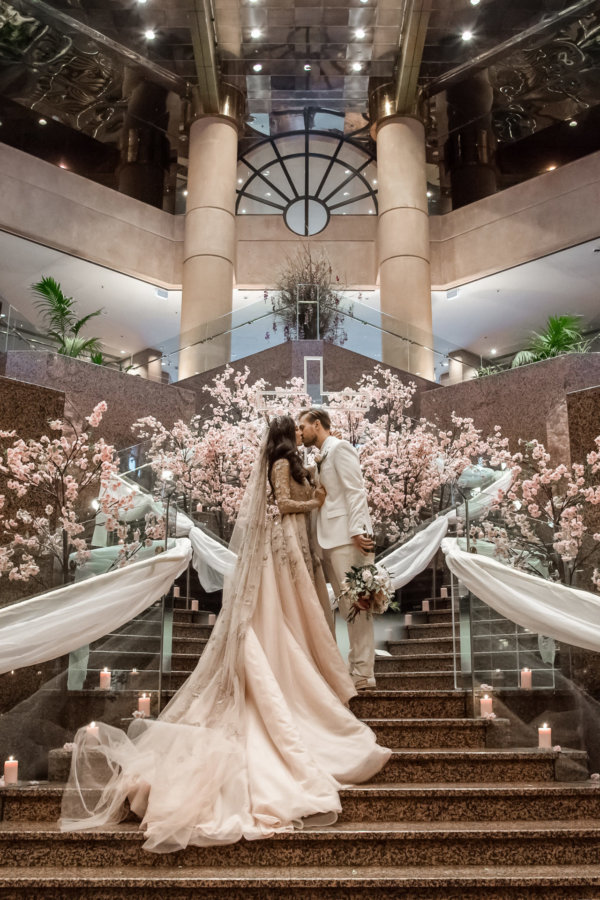 Guests were gifted pink opal compact mirrors and personalised rock candy.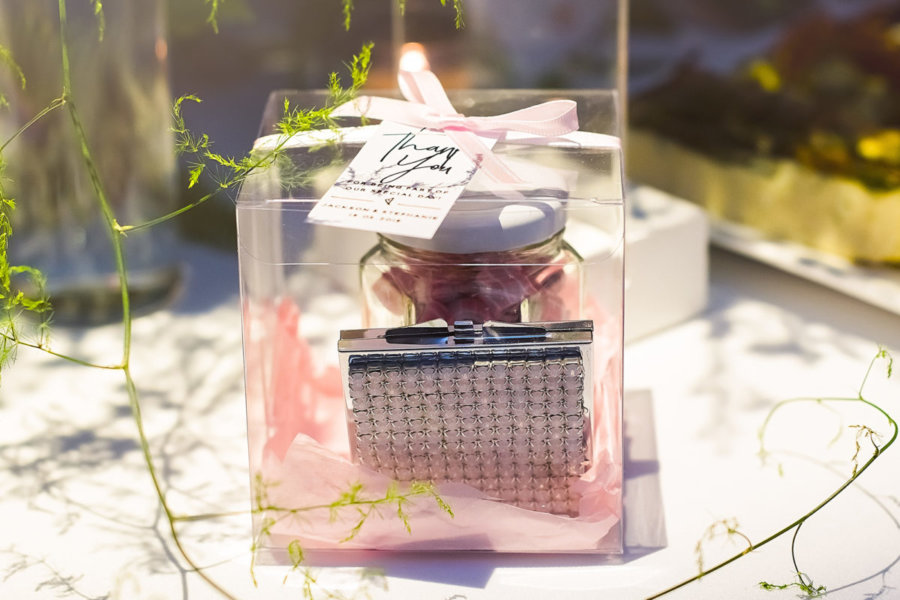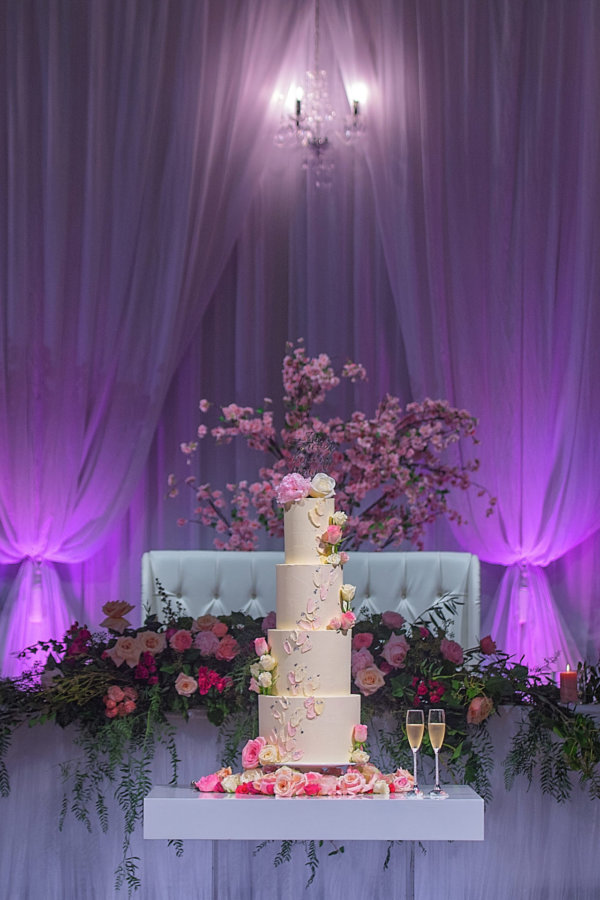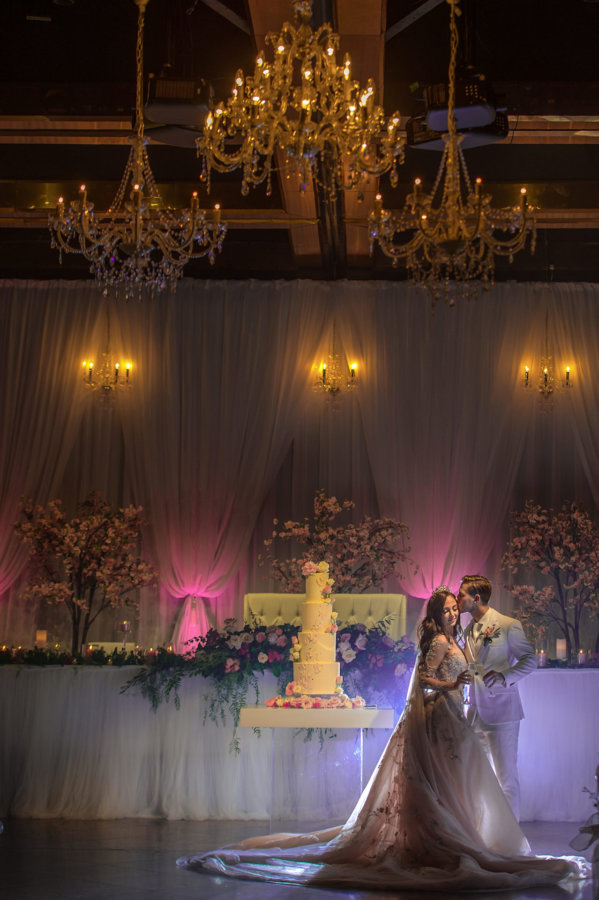 Photographer Ky Luu captured the pair at Rymill Park.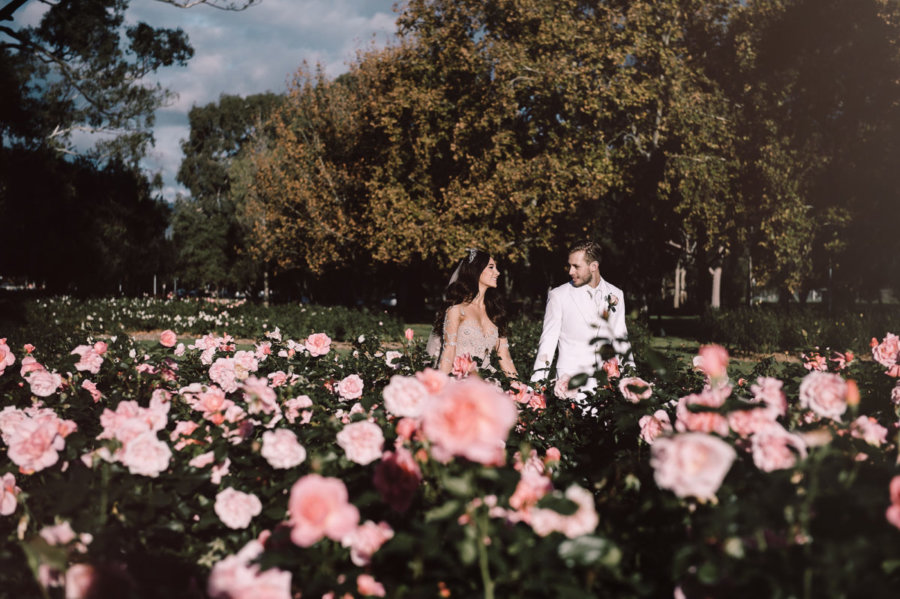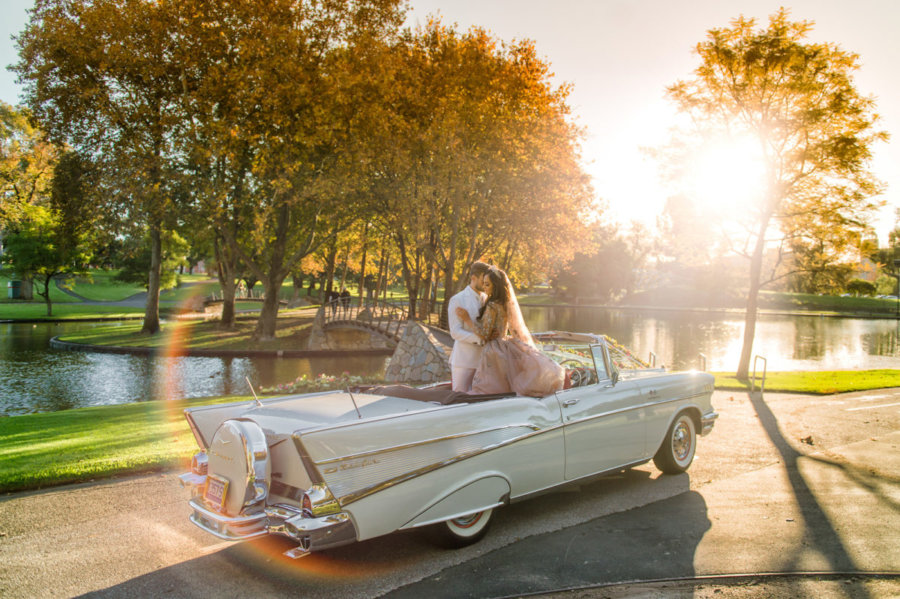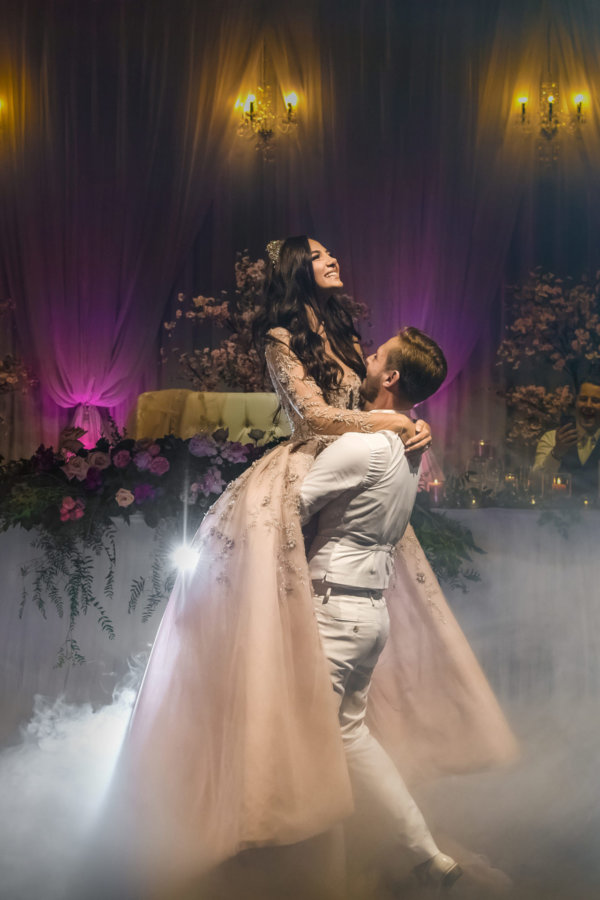 Angie & Sean
Angie has always dreamed of her wedding as a little girl and she has always wanted to marry the man of her dreams under the gazebos, surrounded by red roses, at her parents' farm in WA.  Little did she know she would meet her future husband Sean while holidaying in Europe. Her childhood dream came true and they married under the gazebo, surrounded by red roses and loved ones, at her parents' farm.
The farm in Bindoon, Perth, by decorated with lush, crimson florals complete with a red carpet to welcome the wedding guests.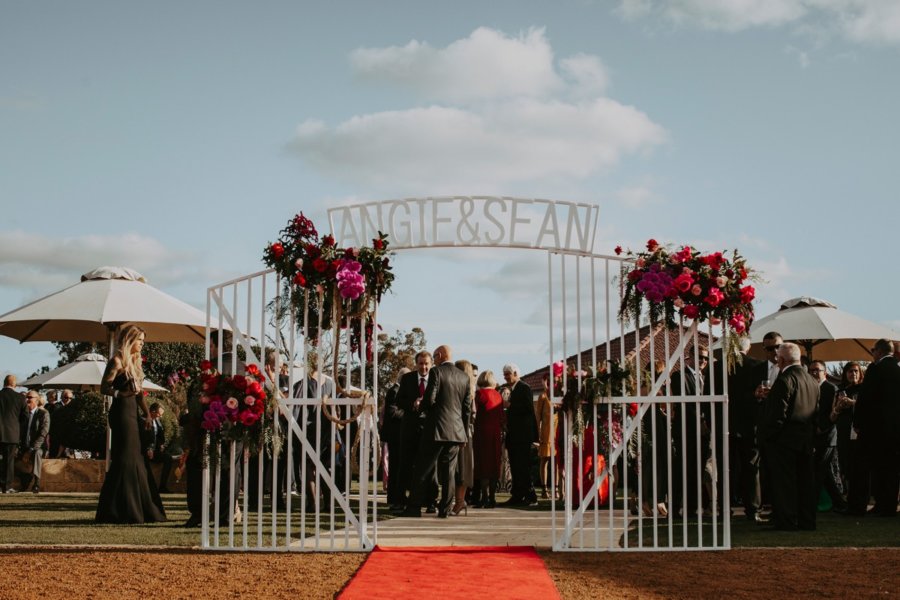 Gorgeous bride Angie wore an exquisite Steven Khalil dress that had delicate lace and beadings on it.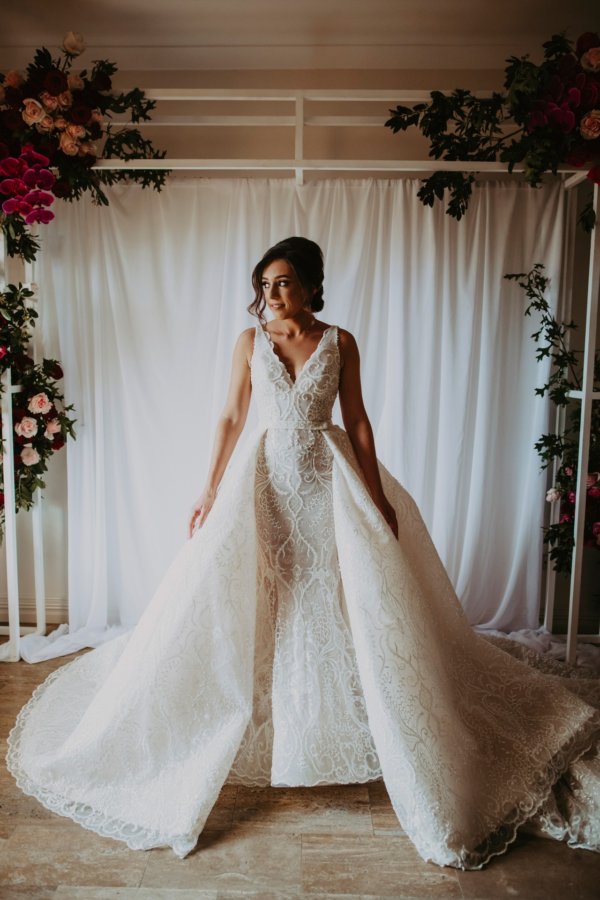 The couple spared no expenses with the wedding flowers, Angie's favourite red roses adorned the gazebo under which they held their ceremony.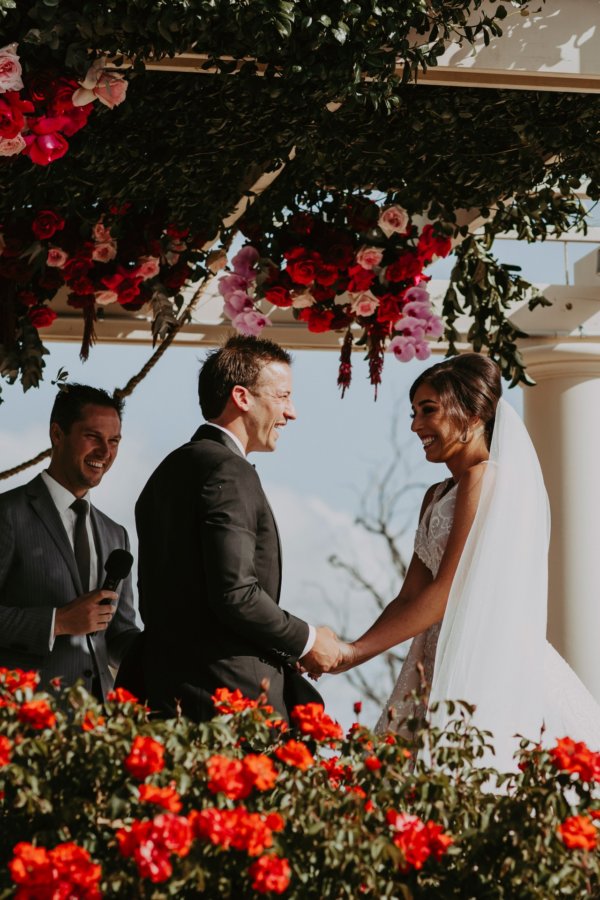 Celebrant Luke Firth married Angie and Sean.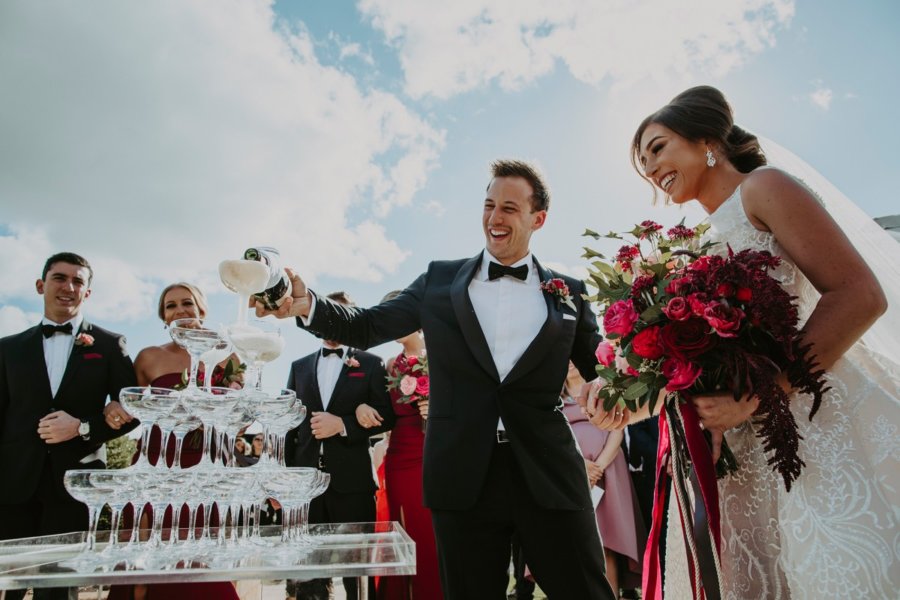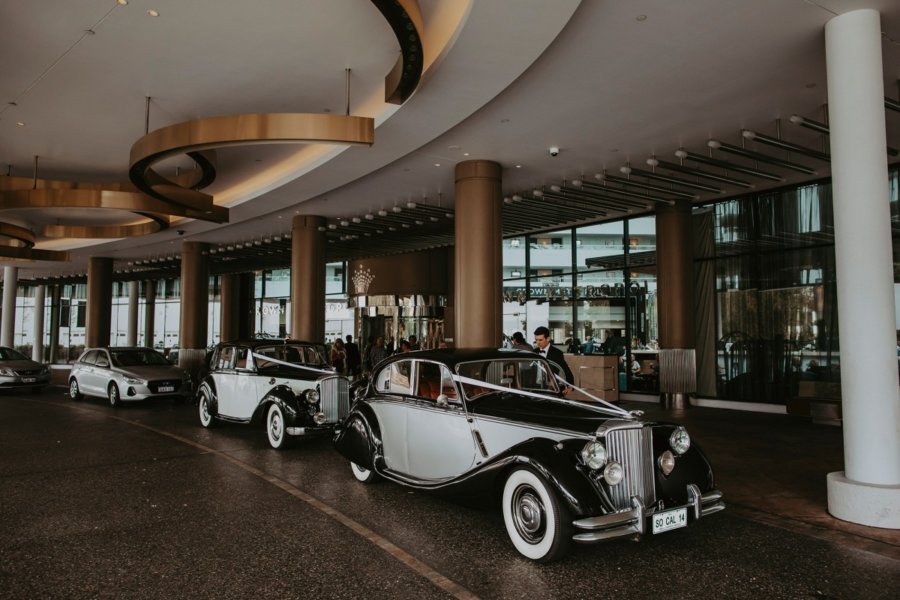 The stunning photos were taken by photographer James Simmons.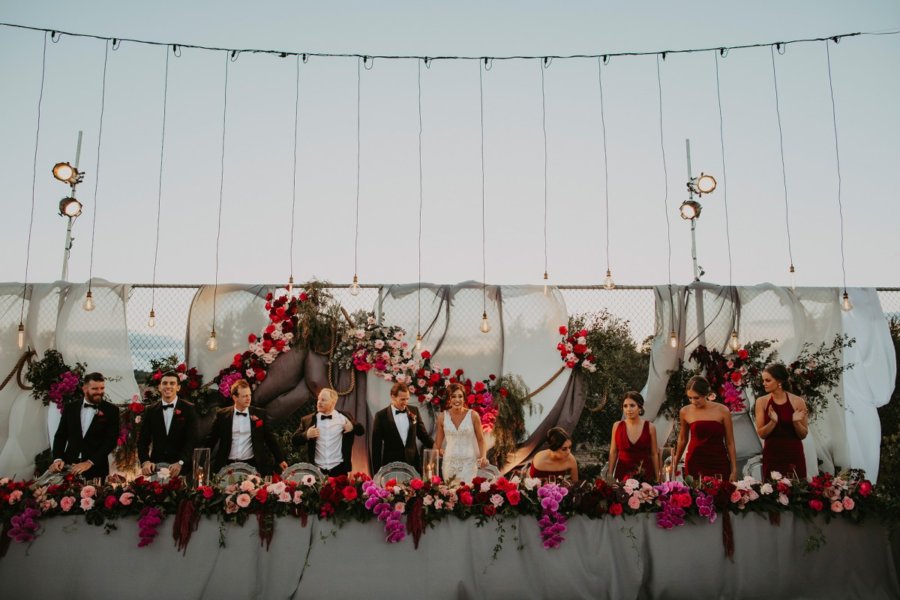 Angie and Sean had a six-tier cake to feed their 280 guests!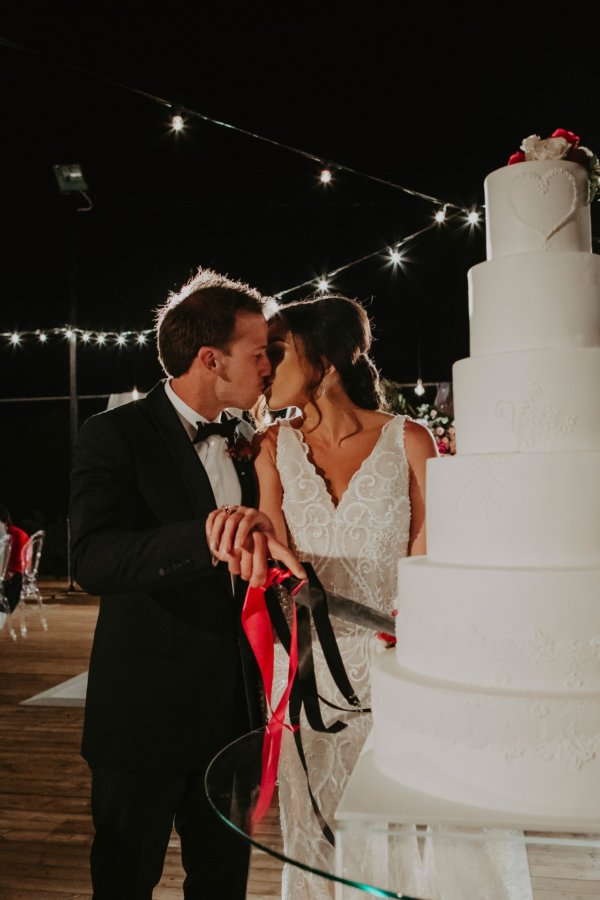 Ghazale & Simon
Ghazale fell hard for Simon after she played wing-woman for a friend at a bar in Melbourne. Ghazale, who lived in Sydney, moved her whole life to Melbourne to be with Simon who popped the question while they were traveling in Budapest. They decided to hold their rustic, industrial wedding in Sydney, at The Springs. The outdoor ceremony was witnessed by 120 and the bride surprised them with a second Persian ceremony to pay tribute to her culture. The biggest challenge the couple faced while planning their wedding was find the perfect venue as half the guests were flying in from Melbourne so it had to be close to the city for them to get to easily. They found the perfect location at The Springs and decided to hold their reception there too.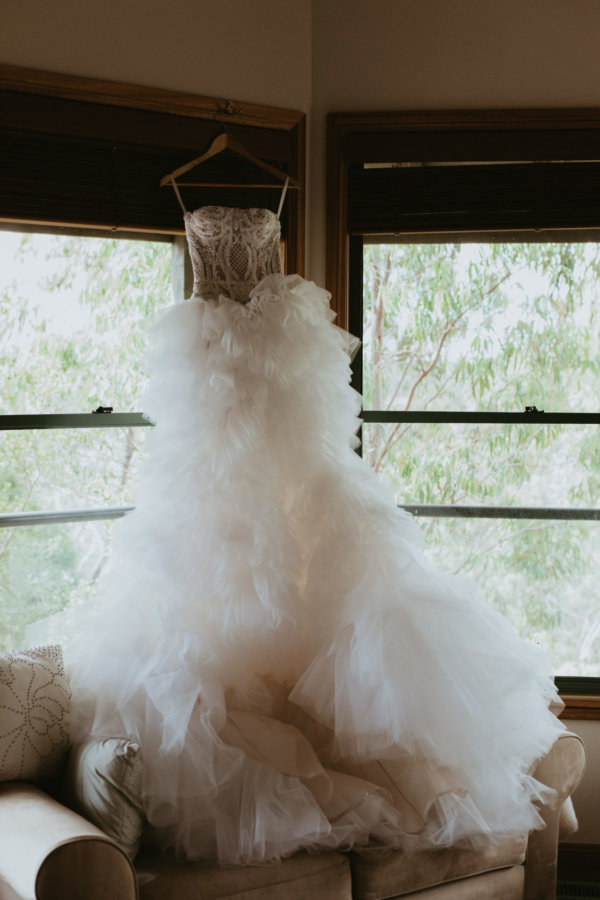 Ghazale's stunning asymmetrical gown was from the exclusive designer to the stars J'Aton Couture.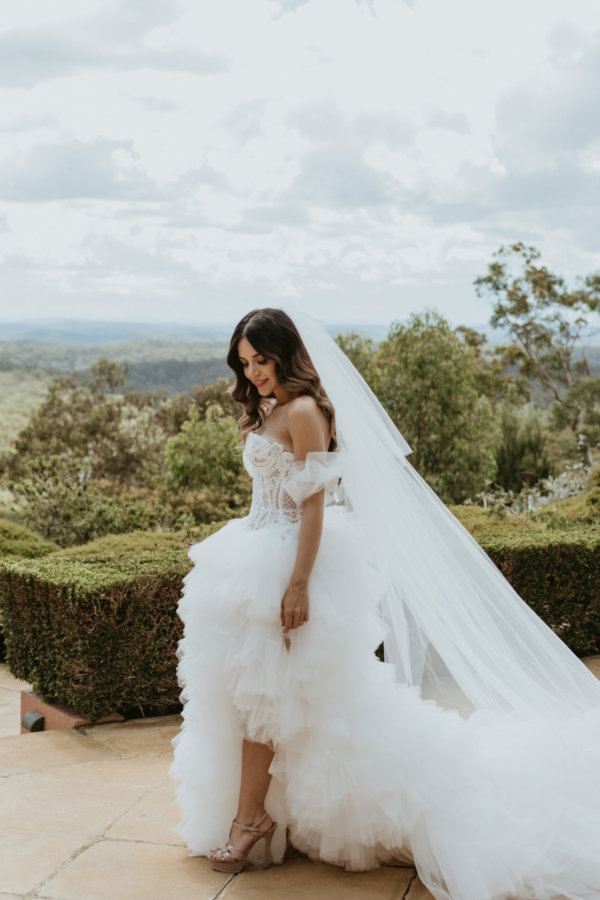 The theme of the wedding was rustic, industrial.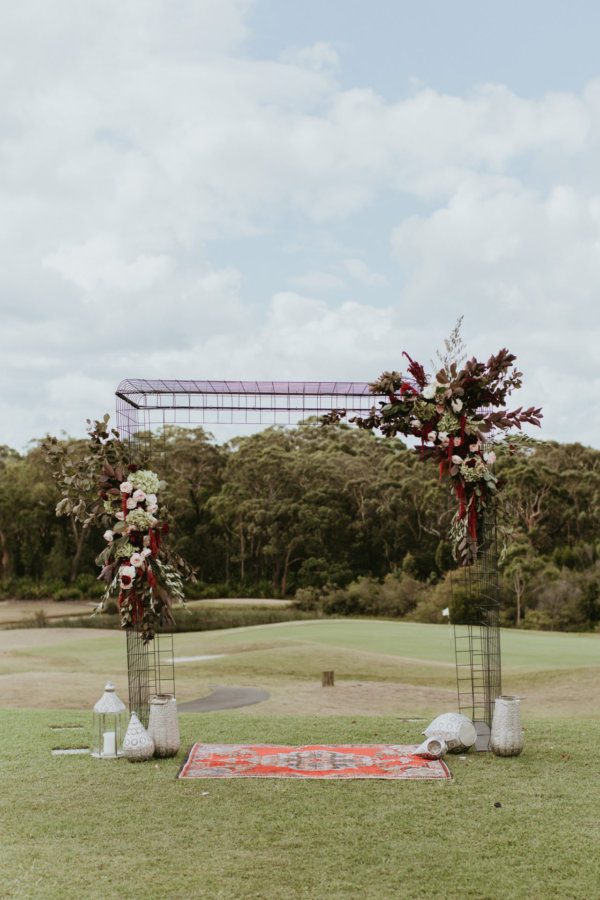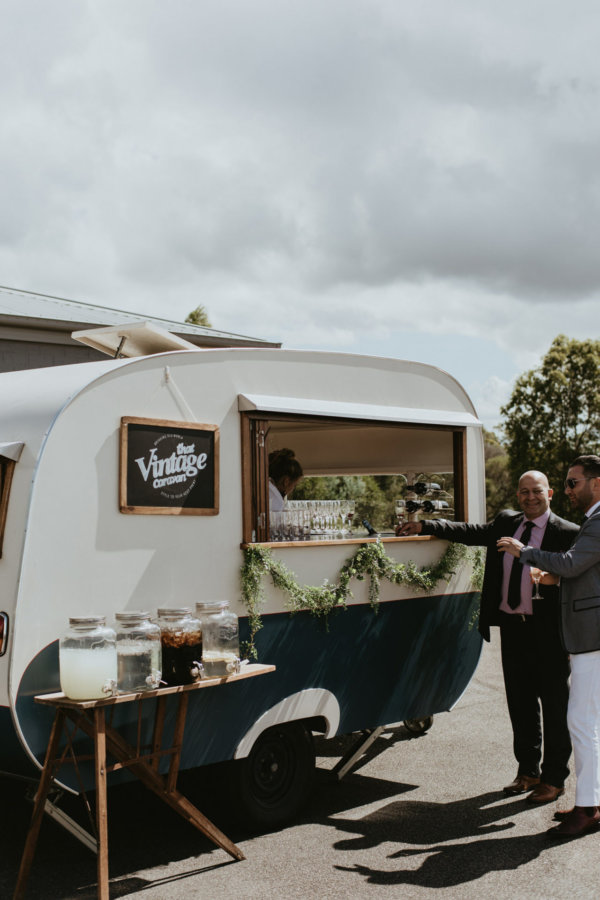 Their three-tier wedding cake was decorated with sweet figs and edible gold flakes.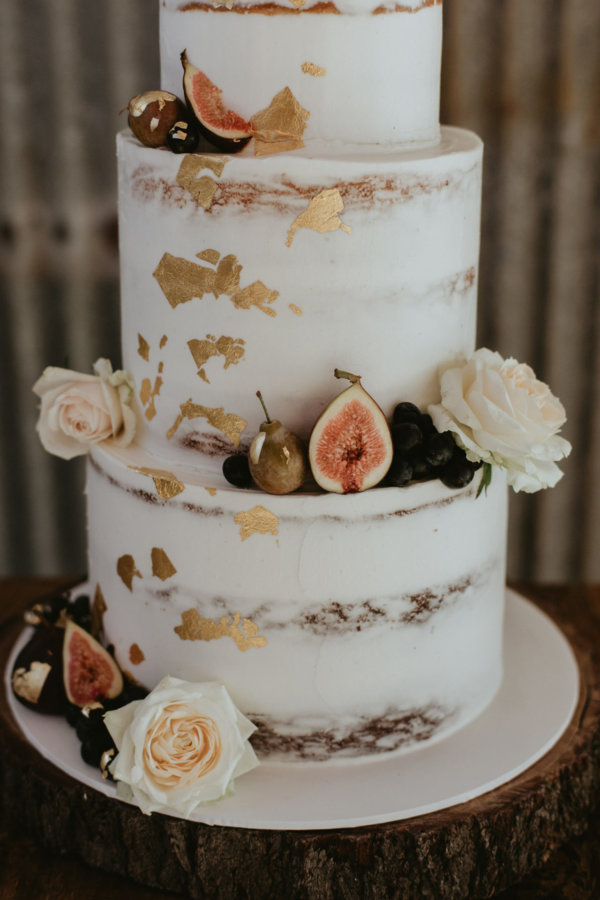 The bride surprised the guests with a Persian ceremony that she styled herself.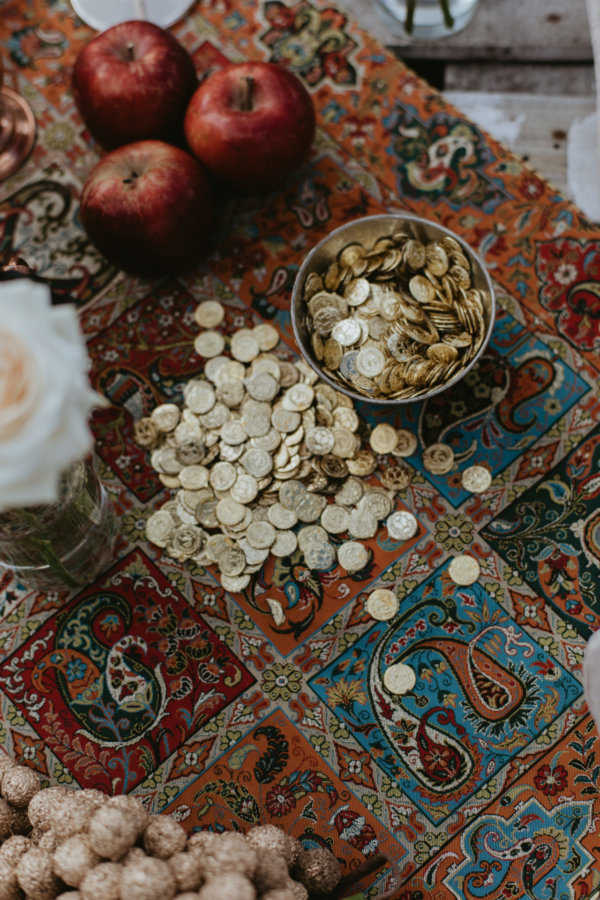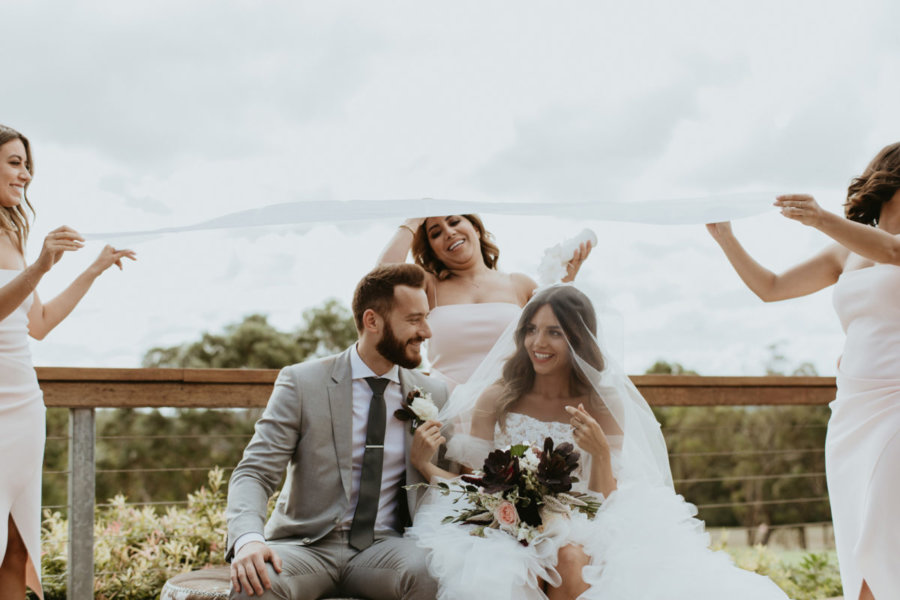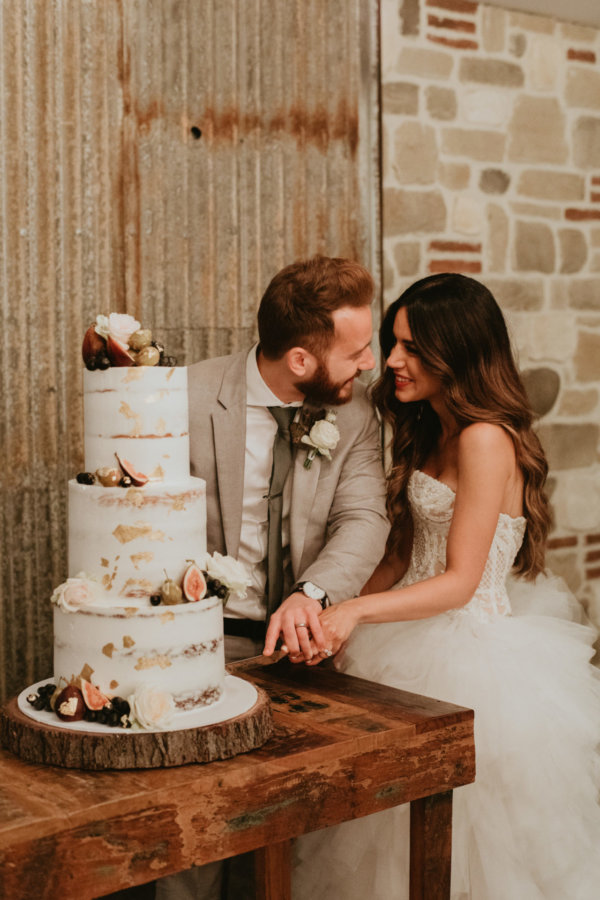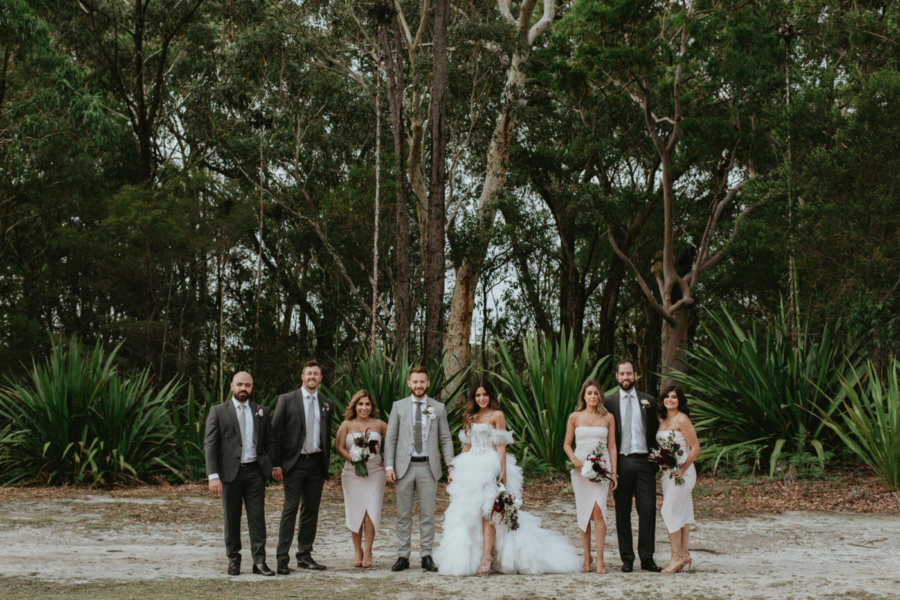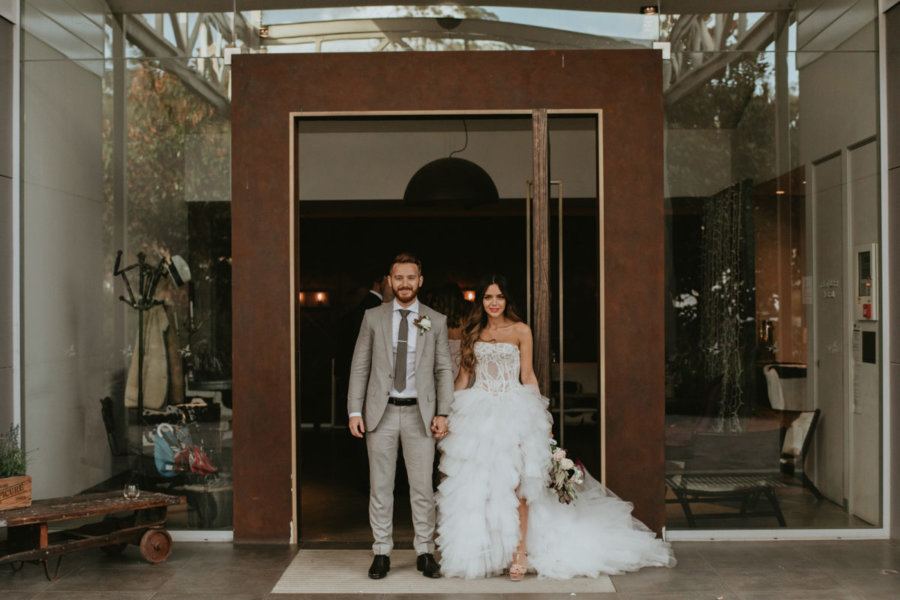 We hope you are inspired by these luxurious real weddings! Remember, it's the little personal details that can take your average wedding to a whole new level. Happy Planning!
For more luxury wedding inspirations, click here!