Actors have a saying: never work with kids or animals. Fortunately, such rules don't apply to real life and certainly not to weddings. However, if you are going to have children at a wedding, it's best to plan ahead and organise a way to keep them occupied – for their sake and yours.
According to Tami Bass, owner of Queensland-based Ladybirds and Dragonfiles Childminding service, when it comes to weddings, only three little words matter: Preparation, Planning and Patience.
Preparation
"For many guests, a couple's decision to have a child-free wedding can be disheartening and, sometimes, problematic," says Tami who has 10 years' childcare experience and now employs 55 carers who provide childminding services between the Gold Coast and Noosa.
"Some parents feel as though they have to choose between their child and attending the couple's wedding, and, usually, this results in guests foregoing your special event and remaining with their child
"However, showing a little understanding and being flexible will mean a win for you, your guests and their children."
Tami suggests hiring a qualified carer to mind children at your wedding. It means younger guests will be safe and occupied throughout the long hours, their parents can actually enjoy the wedding and you don't have to worry about kids racing around under guests' feet.
If your budget doesn't allow you to hire a babysitter, providing guests with a list of local babysitting organisations is a great idea or, alternatively, being flexible and offering the option for children to attend the ceremony and not the reception is another alternative.
"After all," says Tami, "it is the exchange of vows that is the most important component of any wedding day.
"Both these options will show you value your guest's attendance at the wedding, and that you are willing to assist them to overcome the challenge they may face by having children of their own," says Tami.
[ew-supplier-carousel]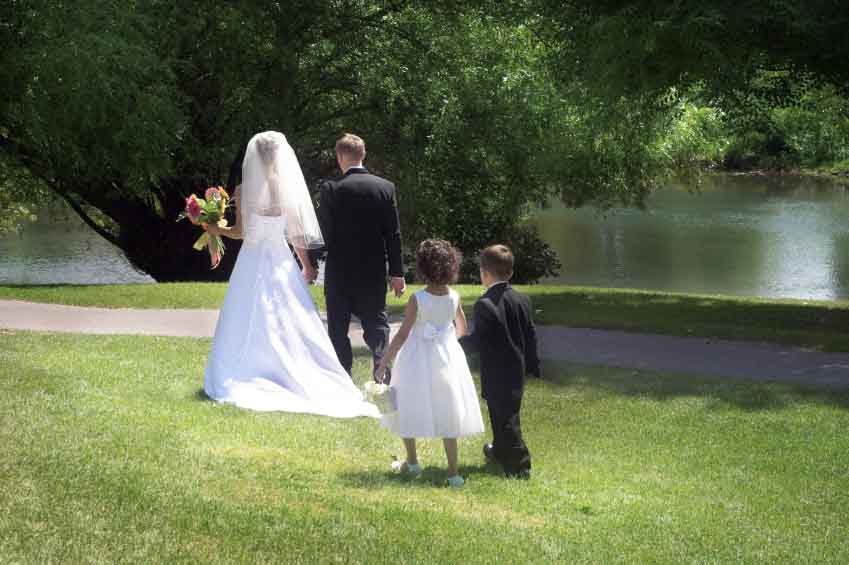 Planning
Even if you're not hiring a babysitter, a little forethought and planning will ensure the little ones will remain busy – and tear-free throughout the ceremony and reception. Tami suggests taking the following into consideration when choosing a venue:
–    Is it child friendly? Many venues have a separate children's room.
–    Ask whether children will be catered for during meal times?
–    Decide on who will be responsible for kids during the reception. Will it be their parents, babysitters etc.
–    What should happen if the children become unsettled or tired?
–    How will children be occupied during the reception?
–    What activities can you provide?
Even if you don't have someone watching over the kids, it won't hurt to supply a few fun bits and pieces to keep them busy during what is an exhausting day for everyone, not just the bridal couple.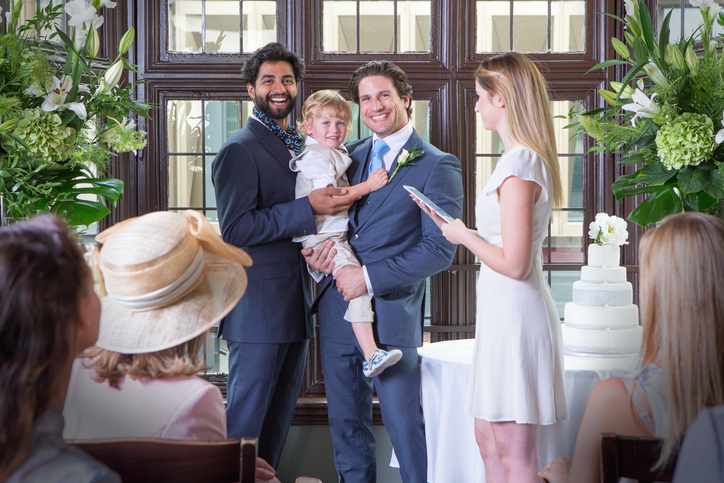 Children aged 1-3 years
Colouring activities – Getting the kids to draw wedding related pictures, which they can present to the bride and groom at the end of the evening.
Books to read
Blocks
Soft toys
Children aged 4-6 years
Puzzles
Arts and craft activities – Simple activities such as creating paper chains and paper plate masks
Dress-up games – This is particularly fun at themed weddings
Books
Children aged 7 years+
Books
Arts and craft activities – Create paper bouquets or peg dolls of the bride and groom
Boardgames – Basic games such as Snakes and Ladders, as well as Bingo.
Cards – Perhaps not poker – and the only chips should be in bowls when it comes to kids – but Snap and UNO are classics that you can't go wrong with
"All carers at Ladybirds and Dragonflies Childminding Service must have at least 12 months' paid childcare experience and, of course, they all have Blue Cards and insurance," says Tami who stresses the importance of ensuring any potential carer carries a current Blue Card, which means they've passed a Police check.
Also, advises Tami, bridal couples must be clear about whether your carer in question will provide only supervision or supervision and activities, as well as whether they will provide all required toys, books etc.
Patience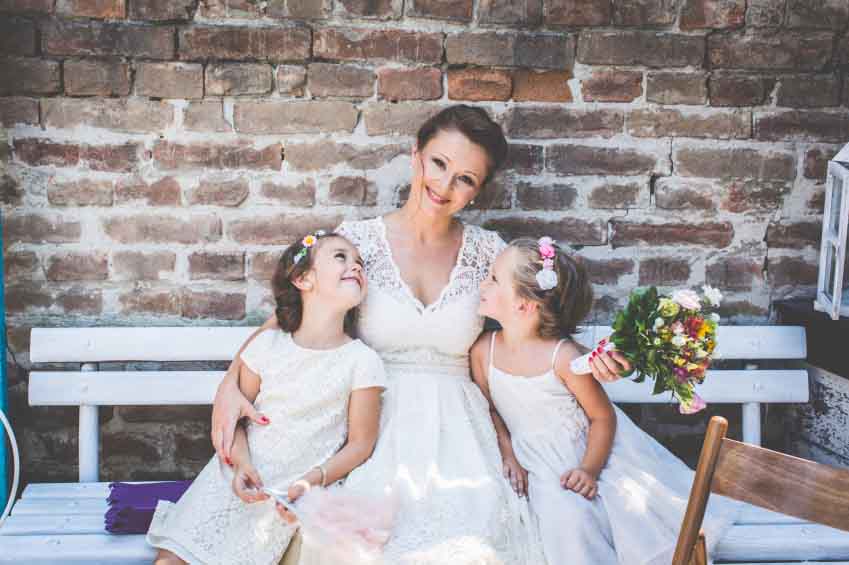 When it comes to mixing kids and weddings, Tami says the most important virtue is patience.
Regardless of whether you choose to have children at the ceremony and/or reception, it is important to remain patient; both with parent guests and with their children.
Children can be utterly unpredictable but a little preparation, planning and patience, will ensure your big day will run as beautifully as it should!
Planning your big day? Find a great selection of wedding suppliers near you!