Congratulations are in order! One of our favourite fitness and wellness influencers is engaged!
Adelaide's own Kayla Itsines announced her engagement to long-term partner and fellow fitspo-lover Tobi Pearce on Instagram this morning.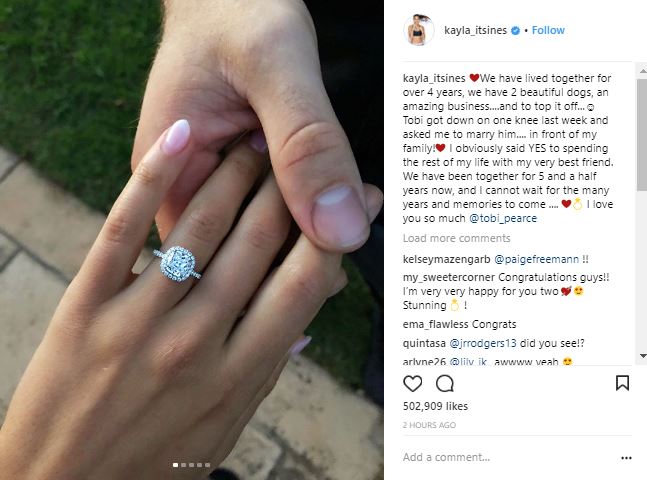 "We have lived together for over 4 years, we have 2 beautiful dogs, an amazing business….and to top it off…Tobi got down on one knee last week and asked me to marry him…. in front of my family!" Kayla posted.
"I obviously said YES to spending the rest of my life with my very best friend. We have been together for 5 and a half years now, and I cannot wait for the many years and memories to come."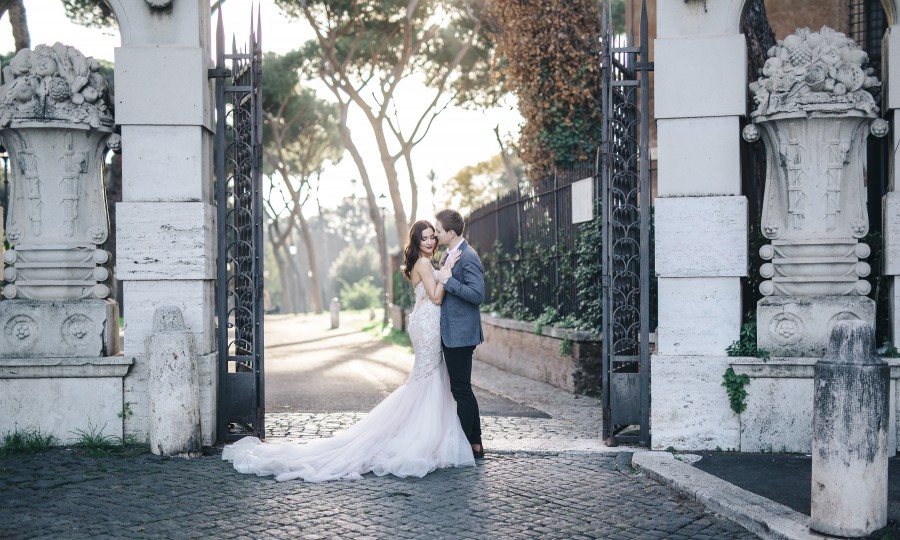 We've been watching this pair for quite a while and are extremely happy for the two! We can't wait to follow Kayla through her wedding planning journey and are looking forward to seeing what sort of dress she chooses for her big day.
Despite hosting a series of large fitness events over the globe in recent years, we predict that Kayla will likely keep her wedding low-key. The personal trainer has always emphasised the importance of family and regularly featured posts about her Greek family and heritage on her Instagram. So it wouldn't surprise us if she and Tobi have an intimate wedding with just their nearest and dearest.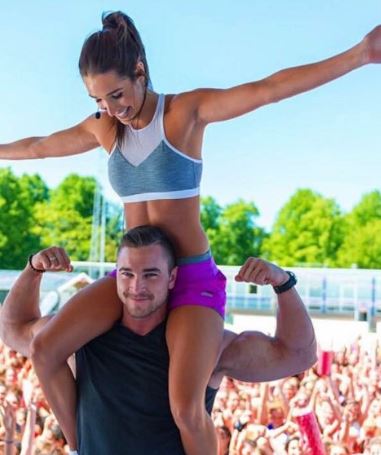 Kayla rose to Instagram fame in 2013 when she and Tobi co-founded the Bikini Body Training company. Together they have released two e-Books under the Bikini Body Guide banner, as well as the highly successful Sweat with Kayla app.
They've also released two print books, The Bikini Body 28-Day Eating and Lifestyle Guide and The Bikini Body Motivation & Habits Guide. 
Together Kayla Itsines and Tobi Pearce are also among some of the wealthiest young Australian's, making the AFR's Young Rich List in 2017.
And on that note, let's look at this fabulous rock again.