By Monique Currie
Instagram may be one of the best things to happen to the wedding industry. It gives businesses a chance to showcase their work and it gives couples the chance to look at what the suppliers they like are doing.
But when it comes to bridal makeup, social media might be one of the worst things to damage the industry in a long time.
As a career makeup artist, I've been across different trends in the makeup industry for the past 14 years, and I've helped thousands of brides perfect their look on their wedding day. But the most alarming trend I've seen is this new culture of 'Instagram Face.'
Instagram Face is extremely filtered, manipulated, and totally unrealistic under natural circumstances. Most career makeup artists don't actually like this aesthetic as it simply is not always flattering and doesn't translate to timeless classic bridal beauty.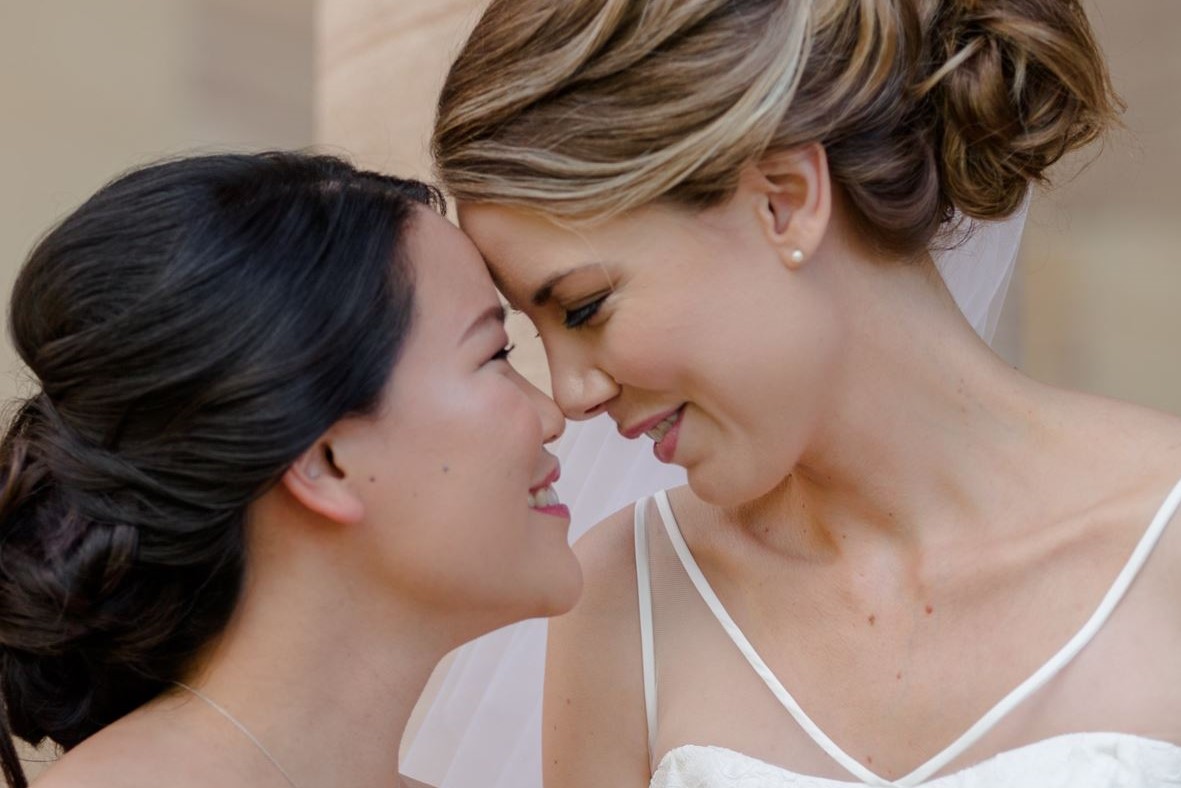 The dangers of Instagram
Don't get me wrong, I know that everyone has to start somewhere and I am all for celebrating the diversity of creative makeup design. I know that social media is a great platform for new artists to showcase their work and provides a platform and a bigger voice to all wedding makeup professionals.
But unfortunately, it also gives a bigger voice to Instagram trending artists. And that has brought with it a wave of makeup trends and requests for real brides who I can guarantee, do not actually want to look like that for their big day.
Let's get one thing straight here; Instagram makeup is applied for online life. A lot of energy goes into perfecting the right pose, lighting and location for this kind of makeup to look just right in your Insta feed. But that's exactly where these trends should stay.
When it comes to your wedding makeup, you need to remember that this is going to be applied for real life. Imagine looking back over your cherished wedding album in years to come and staring at an overdone plastic doll, circa 2018.
It genuinely troubles me when a bride asks for something she's seen on social media because I want to make sure that all my brides are going to be happy with their look and not feel that is it dated.
So please, if you are thinking about your wedding makeup here's a list of Insta looks to avoid.

Glitter Cut Crease
There's a high chance that you've seen cut creasing all over Instagram. This technique of sectioning off your eyeshadow shades to make your eyes look bigger and brighter is very popular at the moment. Add to that some glitter and you have yourself a viral trend.
There's just one problem when it comes to wearing this makeup in everyday life, and that's it's origin story. The cut crease glitter lid trend is actually an old drag trick.
This technique is a staple of drag queens used to enlarge the eyes and make them stand out on stage under strong lights. Glitter may equal life, but unless you want to be spending half your wedding day walking around with your eyes shut this is one trend you may want to avoid.
We love ourselves some drag makeup, but unless you're performing in one of Ru Paul's Drag Race Lip Sync Battles, please leave it to the performers and avoid it on your big day.

Contouring
Contouring is all the rage at the moment because it helps define and sculpt your face. However, this makeup illusion only really works in low lighting or photos. Which is why those Insta artists can pull it off so well.
As a bridal makeup artist, we have no control over what lighting and angles you're going to be photographed under. Which means that we'll have no control over the placement of your natural and contoured shadows.
If not done correctly, contouring can quickly become a weapon of self-destruction, rather than enhancement. Which is something to be really mindful of when you are trying to replicate an online look.

Sculpting
Similarly, sculpting for brides getting married in the middle of the day needs to be subtle. While contouring is designed to give your face more definition, sculpting is about warming up your face where the light would naturally hit it.
So if you're getting married in broad daylight anything too bronze or red will just look like dark stripes across your face. You're getting married not going paintballing!

Block eyebrows
Drawn in brows are another brainchild of drag queens and have no place on us mere peasants. The Instagram brow is for Queens. Literally.
Overdrawn regal arches carved in chunky blocks of liquid brown have no place on your face for your wedding day. Instead, stick to subtle feather strokes of pencil or powder to recreate the look of actual hairs for a far more believable brow. It will make your wedding photos that much more timeless.

Heavy foundation
Once upon a time in a far-away land, magic ring lights and filters blew out all skin imperfections and everyone lived happily ever after. The End!
Alas, perfect skin is a myth and a complete fairy tale, which makes managing expectations as a makeup artist a full-time job. Heavy-handed coverage for a real-life bride you'll see close up in person is actually the opposite of beautiful.
A seasoned makeup artist will be able to even out your skin tone and camouflage blemishes using minimal product, which is ideal. So for your happily ever after, invest in someone who knows what they're doing and stick to a more natural look.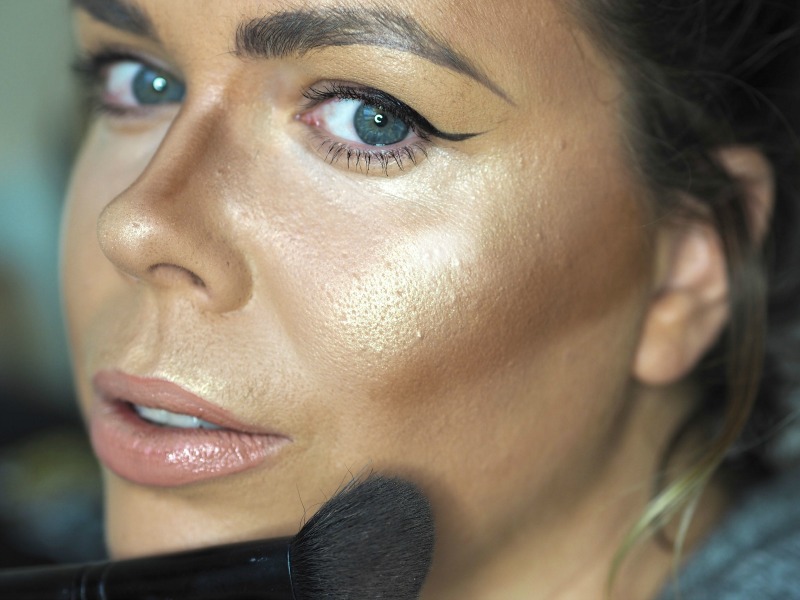 So what should you ask for?
Let's put things into perspective. Instagram influencers re-invent trends, start fun millennial makeup fads and are sponsored by major brands in the name of selling products and getting more social likes. They're not as interested in the name of genuine natural feminine beauty.
As wedding beauty professionals following a fad or cookie-cutter mould means we could be in real danger of losing what makes each bride and her story uniquely beautiful.
So if you do see an Instagram makeup trend or fad that you think you want to replicate, look at what the more natural alternative is. The chances are it will suit your big day much better.