Would you consider yourself an introvert? If so, planning a wedding can feel a touch more overwhelming than it needs to. But fear not! Weddings aren't cookie-cutter events. You can design and shape your wedding around your unique personality as a couple and what makes you feel most comfortable and confident.
If you generally need time to recharge and refresh after being around a large group of people, you may consider yourself an introvert. As an introvert, it's wise to allow yourself the space, understanding, and time needed to ensure you feel at ease — especially at your own wedding!
Even if you don't consider yourself an introvert but notice your energy getting zapped at big parties and events, these tips, tricks, and pieces of expert advice may help relieve any pre-wedding stress and offer a slight change of perspective:
Throw the rulebook out the window. You won't need it!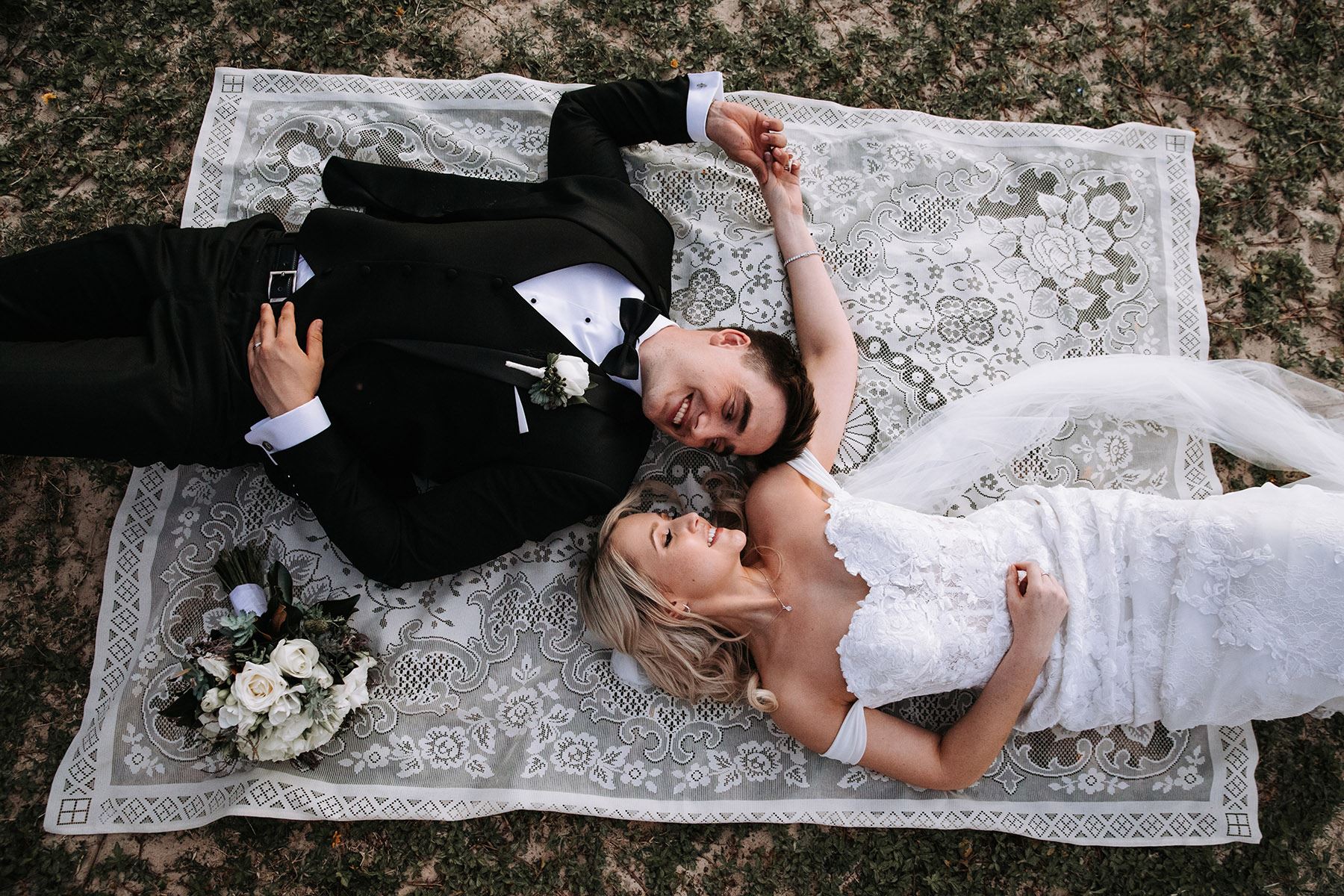 Plan the wedding YOU want
There is no such thing as "one size fits all" when it comes to such a personal occasion. Every single wedding will be different, and you shouldn't feel pressured into conforming or moulding into "traditional" wedding practices or activities. Don't be afraid to do what makes you feel most comfortable and happy — even if that means skipping a few "quintessential" steps.
You're allowed to think outside of the box and marry the love of your life in a way that suits the two of you best — whether that means eloping on a cliffside or sharing an intimate dinner with your loved ones. There's no point planning an OTT affair you know everyone will love and talk about if, at the end of the day, you don't enjoy it. You have the creative freedom to plan the wedding of your dreams.
Opt for an intimate celebration or elopement
If the thought of spending your wedding day around tens or hundreds of people makes you feel uneasy or fatigued just imagining it, you may consider planning something a little more intimate. That way, you can focus solely on your partner without the distraction or anxiety of ensuring everyone else has a good time.
Melbourne's Annette Vukoje of Brides Emotional Bliss — a professional empowerment coach for women and brides-to-be — expresses:
"Smaller weddings are intimate and less expensive. Sometimes quality over quantity can be the most beneficial for introverted couples. The investment to have a small intimate wedding away from home or overseas can be fun and relaxing with a handful of close friends and family. Who needs a big audience anyway? "
Be it a romantic elopement, an intimate dinner in the woods, or a low-key legals-only ceremony; the choice is yours! While your guest list may be getting bigger by the day, with family and friends' expectations looming overhead — don't be afraid to revise and rethink the size and structure of your wedding. Psst…! It's your day, not theirs.
Invest in your emotional, mental, and physical health in the lead-up to your wedding day
One of the kindest things you can do for yourself and as a couple in preparation for your wedding day is to ensure your mind and body are in a good place. Planning a wedding can be exhausting, so remember to take a few quiet moments for yourself to refresh and refocus. You may even choose to hide away for a few days or weeks prior to your wedding, just the two of you. This can help cleanse your social palette if you are inviting quite a few guests.
Annette explains,
"It's easy for the happy couple to overlook an important aspect: your emotional well-being. Investing upfront into pre-wedding emotional freedom, self-empowerment, or even therapy sessions can help both partners stay happy through thick and thin. There's no better way of showing off what a great couple you are than by taking care of yourselves on every level."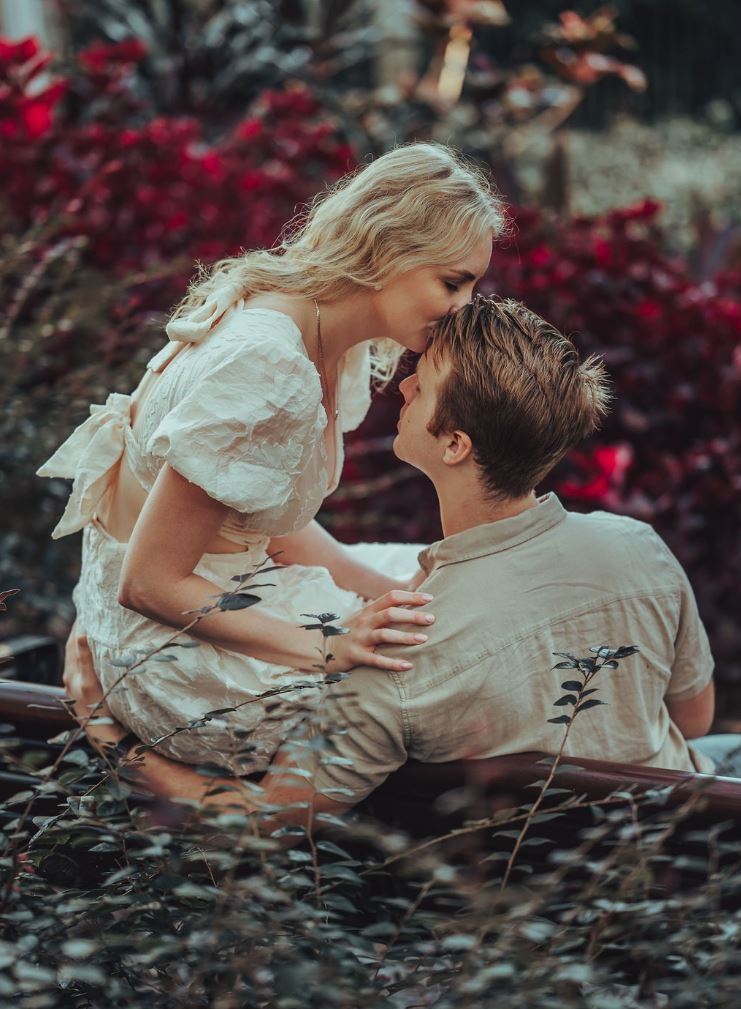 Don't be afraid to lean on your friends
Your family and friends are here to help and support you in any way they can. You don't have to carry the whole wedding on your back. Feel free to delegate tasks, write your needs down clearly, and ask for understanding and space if you do start feeling drained or overwhelmed before or during the wedding. I'm sure you will have a few friends eager to grab a bottle of bubbly and sneak away with you to a place of solace for a few minutes. Catch your breath and trust in the people around you.
Get ready together in the morning
Many modern couples — especially the more introverted ones — prefer getting ready together rather than with their wedding parties or families. Sometimes the morning-of can be quite overwhelming, especially when you focus too much on those first looks, the walk down the aisle, your vow exchange, and so on. Waking up together and slowly easing into the day is a great way to feel supported, safe, and excited. You'll know that your partner is right there with you from start to finish.
Share a 'first look' with your partner
A lot of emphasis is often placed on your walk down the aisle. However, if you prefer to have only one set of eyes on you for this particular moment, you may choose to share a 'first look'. This way, you can both be in the moment without hundreds of guests gazing at you. You can see and feel your partner's genuine reaction and share a vulnerable moment before diving back into the crowd.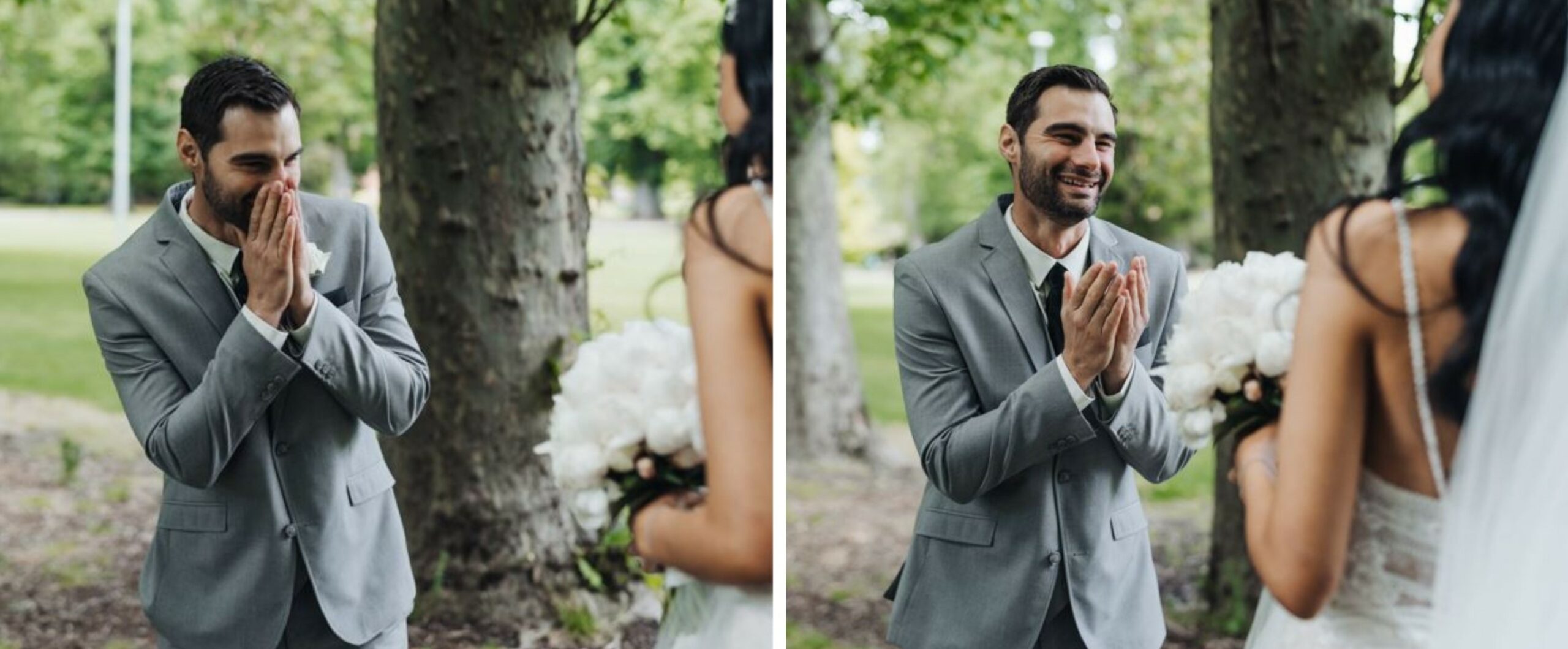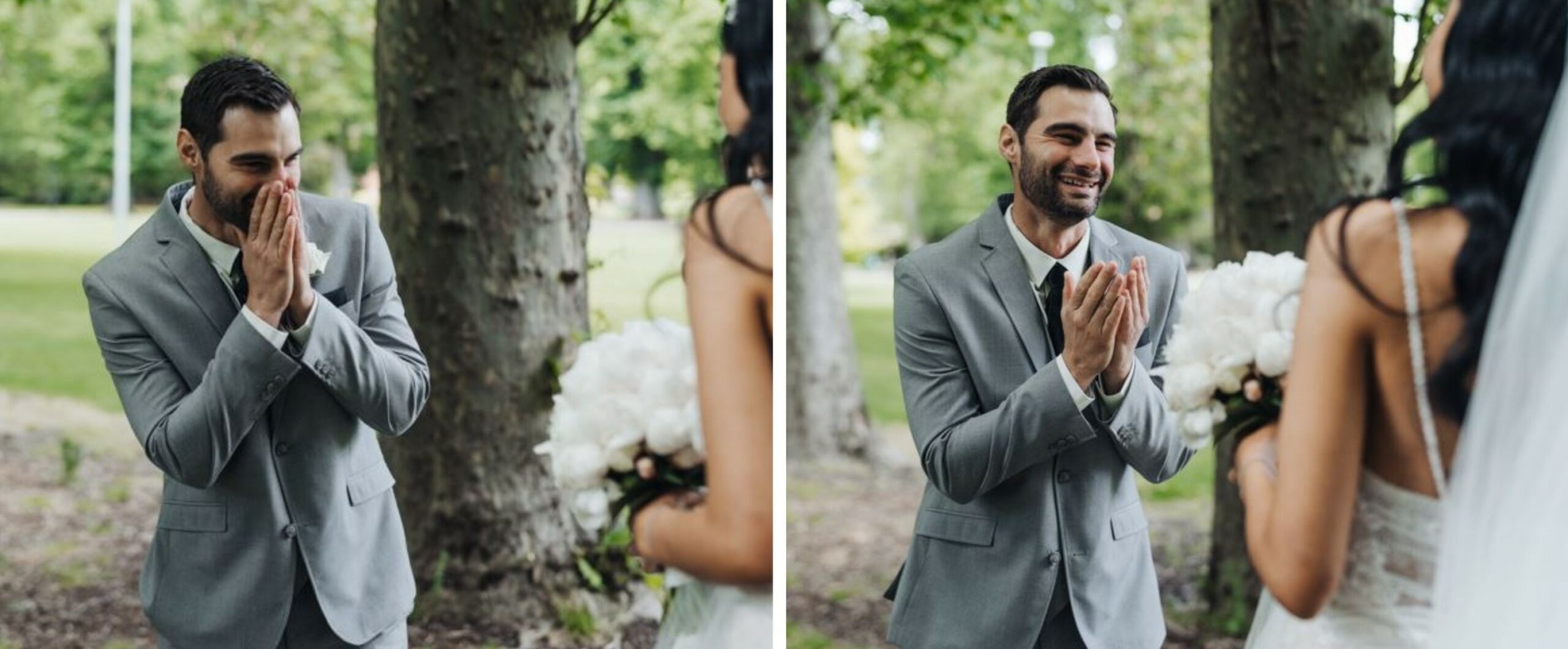 Exchange vows privately
Your vows can be highly personal and vulnerable. There may be thoughts and feelings you wish to express to your partner but not to a crowd of your family and friends. If this is the case, feel free to sneak away to a beautiful, private space and share your words with one another privately.
Skip any "traditions" that don't sit well with you
The list of wedding traditions and "must-haves" is a long one, but do you want to know a secret? You don't have to include all, if any, of them! Want to avoid tossing your bouquet or garter to the crowd? Don't want any bridesmaids or groomsmen? Feel uncomfortable having a grand reception entrance? Feel free to skip or alter any wedding rituals that make you feel like hiding behind the cake.
If the thought of dancing in front of people, even your friends and family, makes you cringe a little bit — rest assured, you're not alone! Doing anything new or vulnerable in front of others can be quite nerve-wracking. If you feel up to it, then, by all means, get your boogie on! But if this particular tradition causes you more anxiety than excitement, maybe opt for a different, less vulnerable activity or way to mark the occasion. As Annette encourages, go with what feels right and trust your intuition.
Bring your fur baby along
Bringing your beloved dog or cat to your wedding may be a clever way to divert some of the attention. Whether they walk down the aisle with you or sit by your reception table, many of your guests won't be able to help but love on your pet. They can also provide a little extra comfort and familiarity on such a momentous occasion.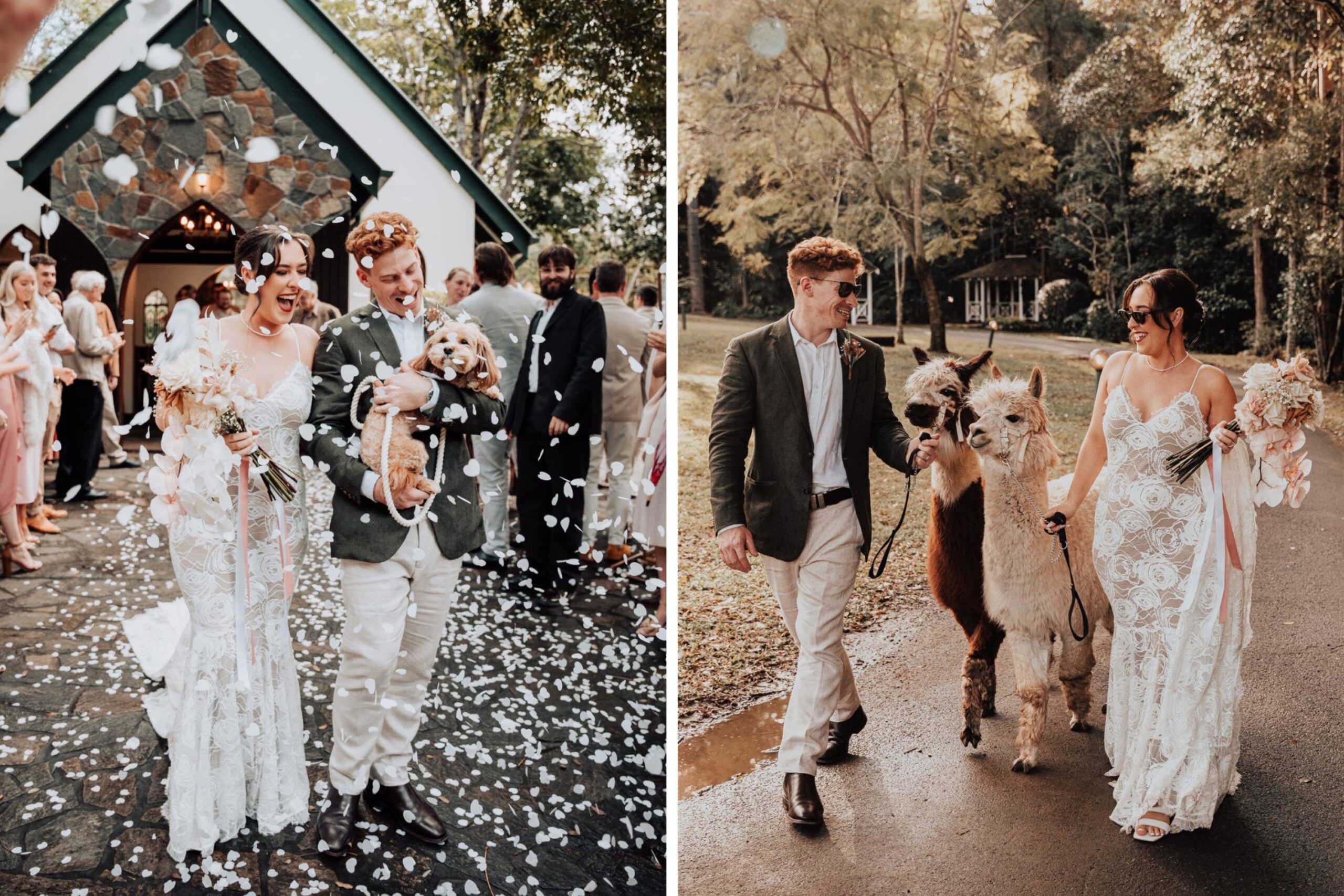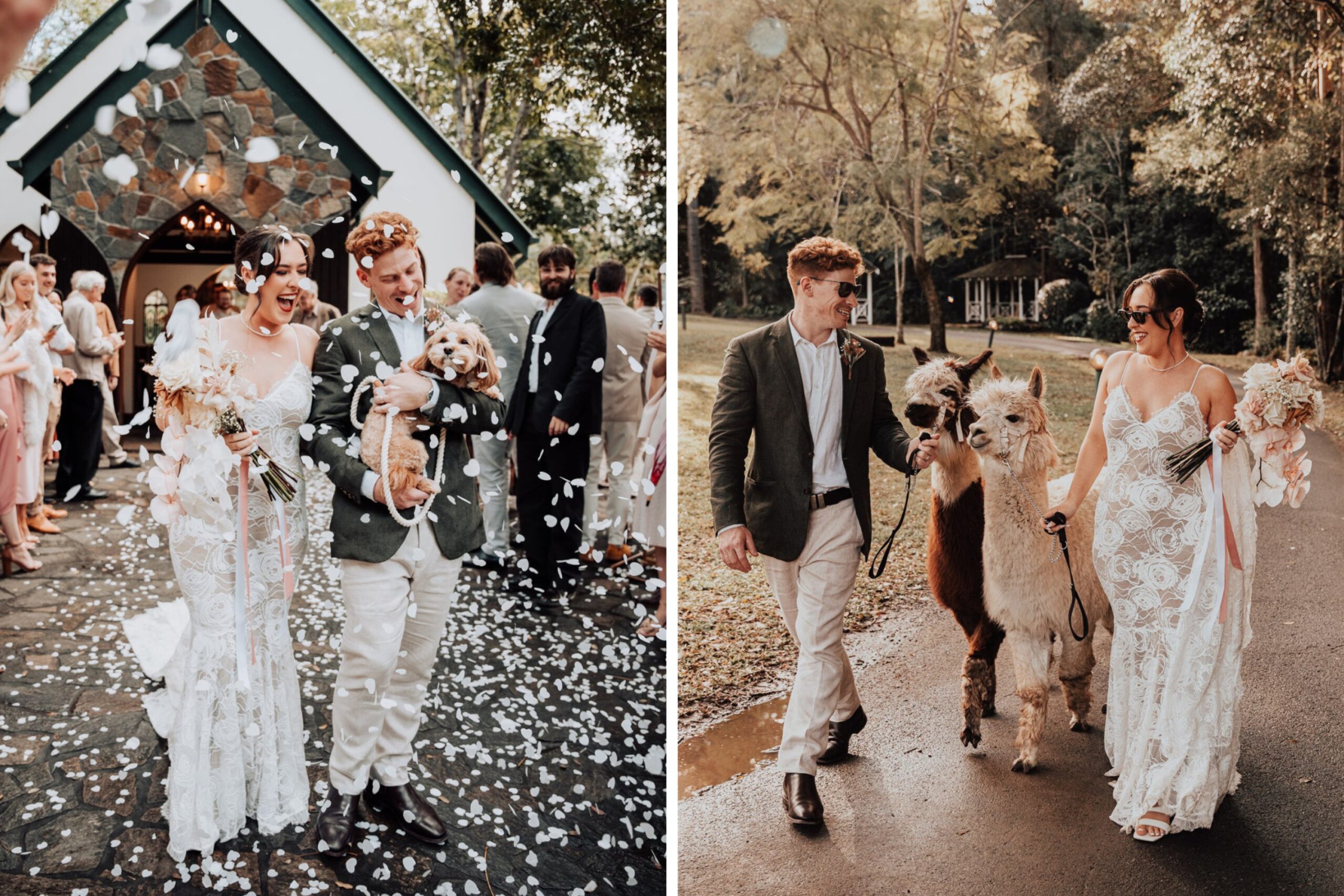 Choose a photographer who makes you feel comfortable
If you choose the right photographer, you won't only be hiring a professional but a friend eager to support you. If you're a tad shyer than most in front of the lens, ensuring you get to know your photographer is a wise step. Someone who can make you laugh and forget the camera is even there is a great choice.
Take moments for yourself throughout the day
If you need a short breather, take one. If you need to go for a walk around the venue, go for it. If you need to take a ten-minute nap, rest away. Weddings can use up a lot of your energy, especially when you're the centre of attention. Make sure you look after yourself and allow yourself space and time away from the noise and partying if needed.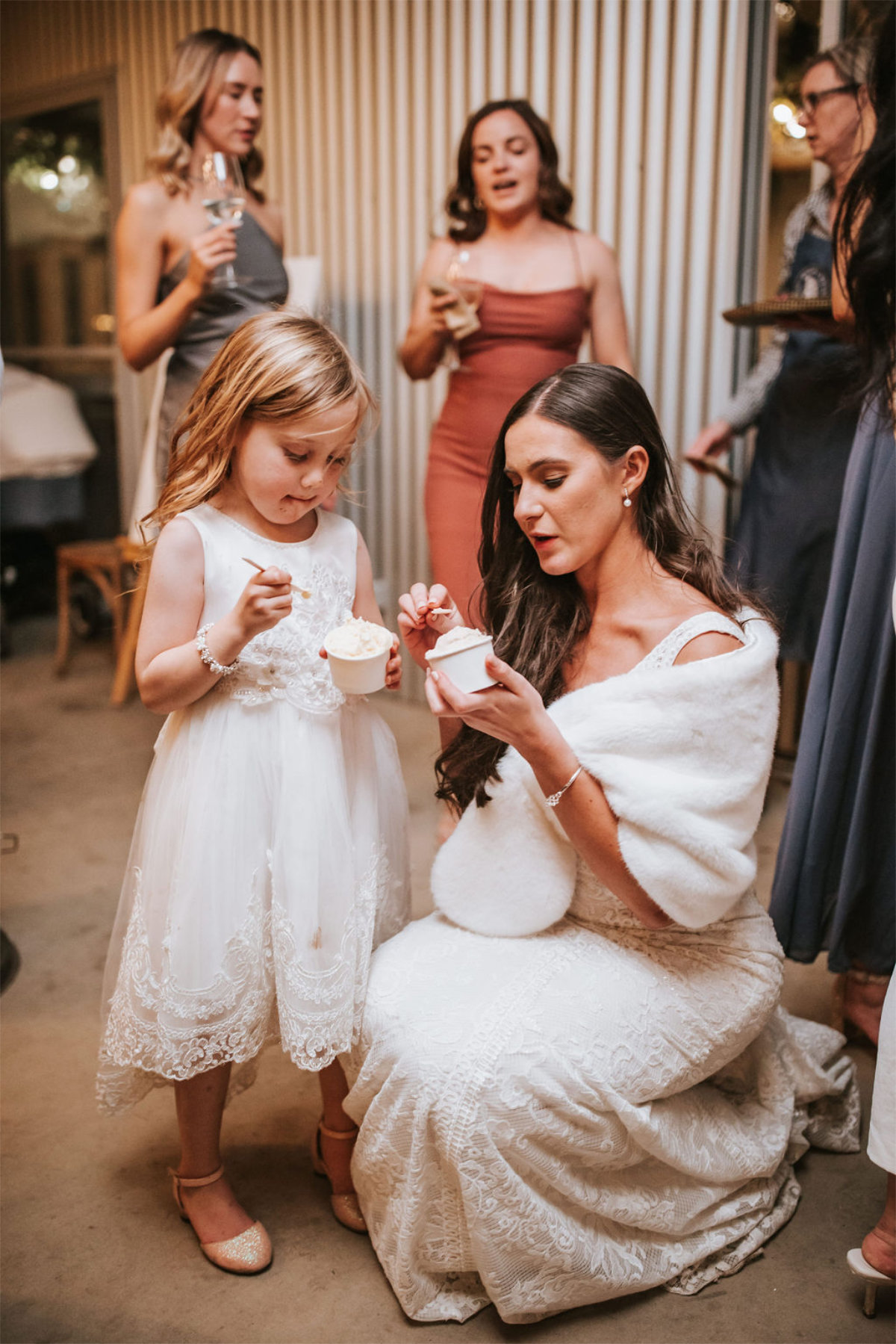 Expect and accept exhaustion — pampering time!
It's a no-brainer that you'll probably feel a tad tired or completely exhausted by the end of the day — especially if you generally need alone time to recharge your batteries. Rather than trying to fight it, invest in some relaxing self-pampering practices. Whether a soothing bath, a funny movie on the couch with a pizza for two, or a very long nap — there are endless ways to reward and treat yourself.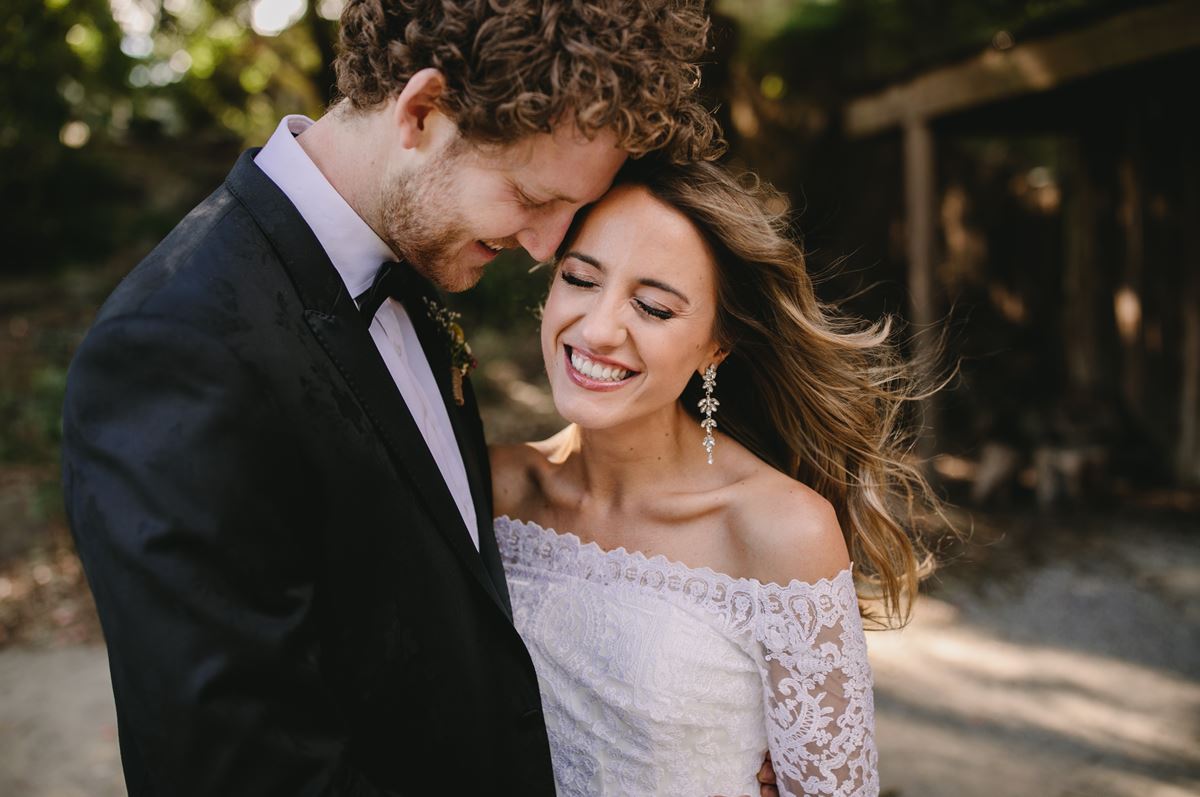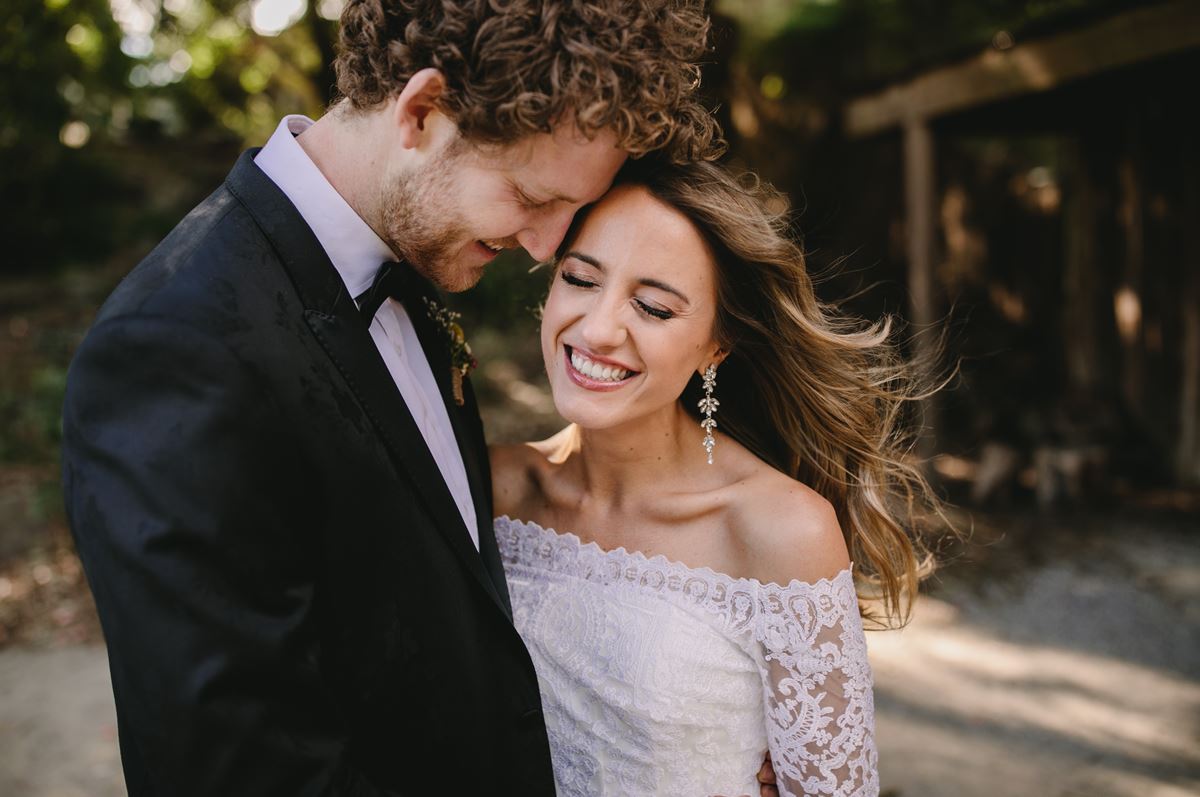 Weddings aren't a "one size fits all" scenario. There are no cookie cutters or rulebooks. You're allowed to draw outside of the lines to ensure you have an unforgettable and meaningful experience unique to you. If some traditions make you cringe, skip them! If your guest list makes you want to run and hide, cut it back.
As our expert empowerment coach says:
"Be kind to yourself; living in the present moment has more value than thinking about 'what if's' or 'I should have' thoughts. Trust in yourself."
As an introverted couple, you may need to do things a little differently. But guess what? You're allowed to! Your wedding day, your way.
---
If you're in need of some more advice for your wedding, head over to the Easy Weddings Instagram and send us a DM — we're here to help! Our Expert Advice page is also filled with insightful answers from our amazing suppliers.
---