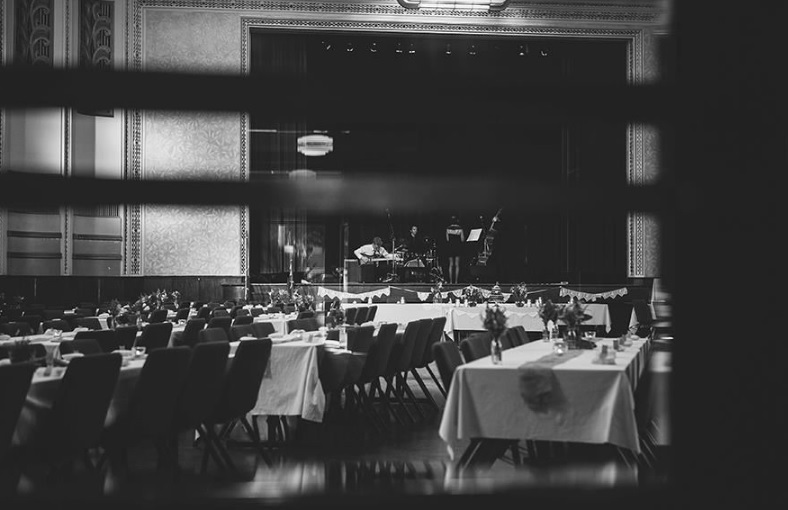 Why not get married in a wedding venue that has starred on the big screen? Two historic buildings in Sydney's inner west that have been used as the backdrops for some of Australia's most popular films and TV productions have become venues for true romantics who want to make a grand impact on the Big Day.
Petersham Town Hall, one of the most beautiful and oldest art deco buildings in Sydney, was the setting for the flamboyant dance scenes in director Baz Luhrmann's 1992 romantic comedy Strictly Ballroom. The venue has also more recently been used for scenes in the TV series A Place to Call Home and Paper Giants.
Marrickville Town Hall took a star turn in 1997 when it featured in Bruce Beresford's World War Two film Paradise Road. The town hall doubled as Raffles Hotel in Singapore.  It has also been used as the backdrop for several TV and video productions.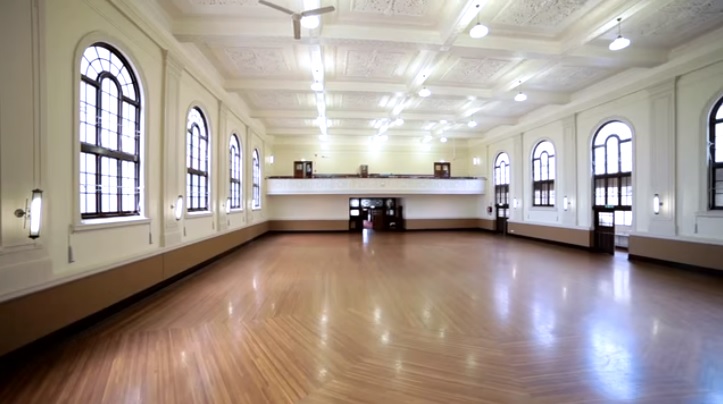 In their 1940s and 1950s heyday, the large sprung wooden dance floors at both Marrickville and Petersham Town Halls were booked out almost every night for dances, debutante balls and weddings.
"These places have character. When people see these magnificent venues on TV and film they can imagine what it would be like to have their weddings there," says Peter Montague, team leader of Community and Recreation Facilities at Marrickville Council.
"The old grand design of these heritage-listed venues is fairly unique these days and there is so much room for creating something different that suits each style of wedding.
"People see the grand entrances, foyers and the spectacular rooms and know they can have the space to create something very special for their wedding day in their own unique style. They can decorate the places as they feel.
"They are spectacular venues to work with, especially for those who want to do something really creative with the space. They are perfect for the banquet-style weddings."
The elegant Marrickville Town Hall, which can cater for up to 500 guests, opened in 1922, and was, at the time, the second-largest venue in Sydney after Sydney Town Hall. The main hall features marble staircases, a wooden parquetry floor, nine-metre high ceilings and wood panelling.
It is one of the few halls in Sydney to have a working Wurlitzer Theatre Pipe Organ, which was originally used to accompany silent films at the Prince Edward Theatre in the 1920s before the 'talkies' arrived.
Facilities at the town hall include a large commercial kitchen- available for self-catering – and even a stage with adjoining dressing rooms, sound system and stage lighting.
Outside the building is a famed World War 1 memorial, featuring a winged victory figure. At more than four metres tall, the figure is the largest known bronze casting on a memorial in Australia.
Petersham Town Hall, with its prominent hexagonal clock tower and beautiful foyer, was built in 1938 and boasts one of Australia's best dance floors – the one used in Strictly Ballroom – , high ceilings, huge wooden doors, maple panel walls and a modern commercial kitchen. It caters for 400 people.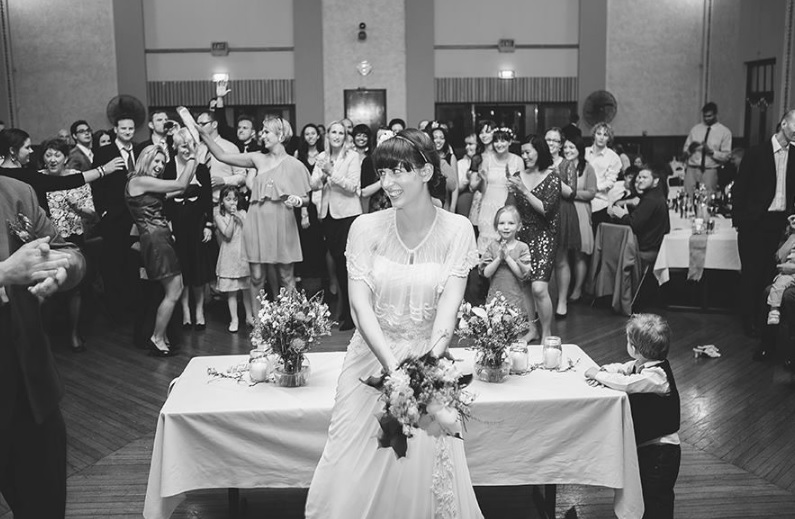 Upstairs are the grand old council chambers that are often used for wedding ceremonies.
"The town halls really look magnificent and they come across so well in photographs," says Peter.
"We find there is a lot of interest from brides and grooms who love the grand look and feel of the buildings and know that the photographs of them taken there will look spectacular.
"We haven't yet had a Strictly Ballroom themed wedding but as weddings become more creative and inventive I'm sure it will happen one day."