Caffeinated welcome drinks, newspaper boy ring bearers, an outdoor brunch spread… Sounds like a great morning wedding in the making! Admittedly, the call-time of sunrise ceremonies may be debatable, but trust us–it has a whole lot to offer a bride. Think more location options, amazing food choices, more time with guests and the flexibility to go casual, fancy or somewhere in between.
Another plus point? Without the long night hours, you'll look as fresh as a daisy the morning-after! Find more reasons below why we think morning ceremonies are worth waking up early for.
The glorious morning light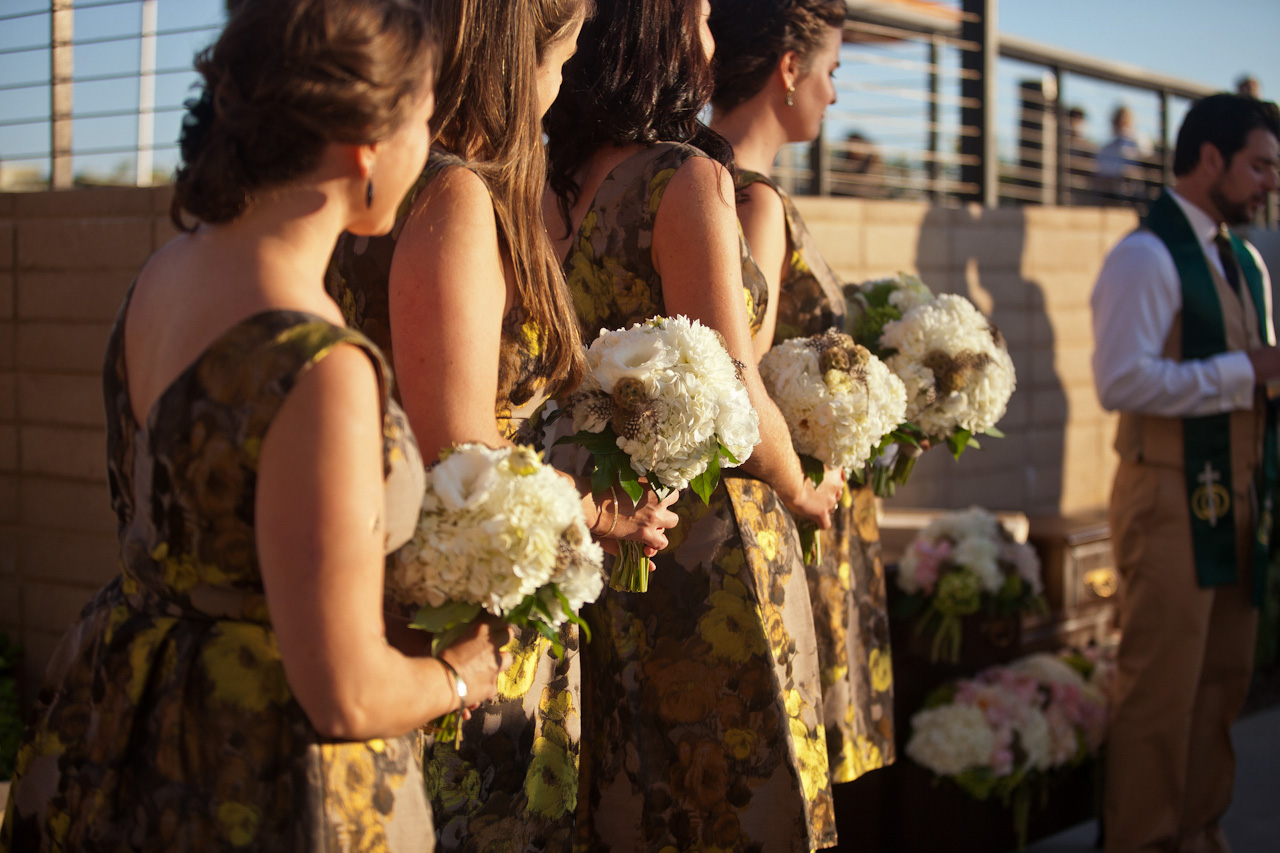 Nothing makes wedding photos look more gorgeous than gorgeous natural light. It adds that tint of glow and romance to perfectly captured moments of your big day. So let yourself, your guests and of course, your photographer bask in the subtle morning sun!
You can set your own happy hour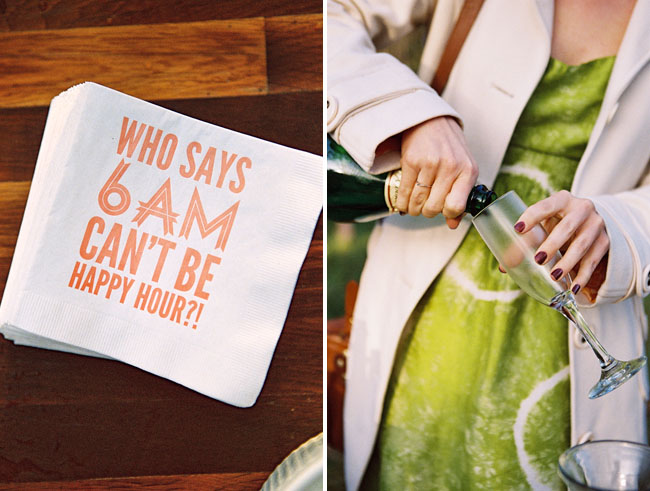 What comes next after fresh ground coffee and fresh pressed juices? Fresh squeezed cocktails. (Hey, it's your big day so you get to say when is cocktail hour!) But since it's still early in the day, serve just enough to bring your guests into an extra-celebratory mood. You won't just save everyone from hangovers, you also save yourself some bucks from a lower bar bill.
Sweet centerpieces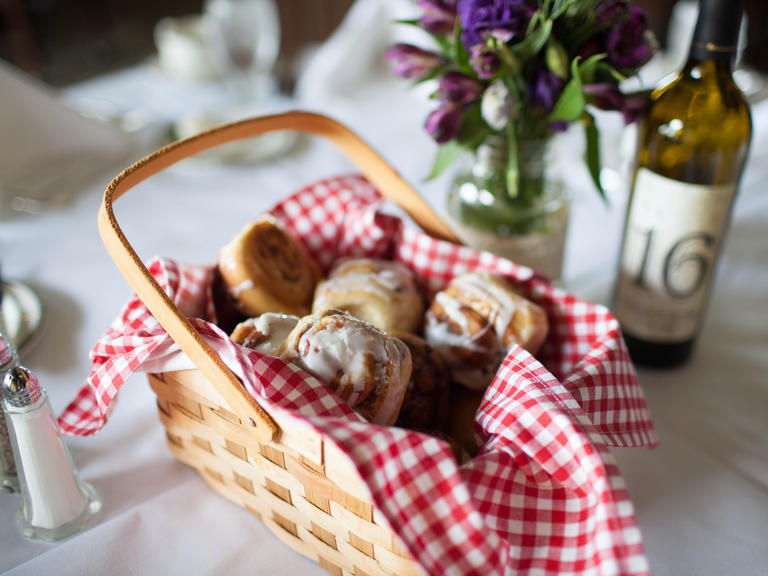 In a brunch wedding reception, no one will judge if you choose to eat desserts first. So go ahead and serve a basket-full of your breakfast favourites as your sweet table centerpiece!
The brunch food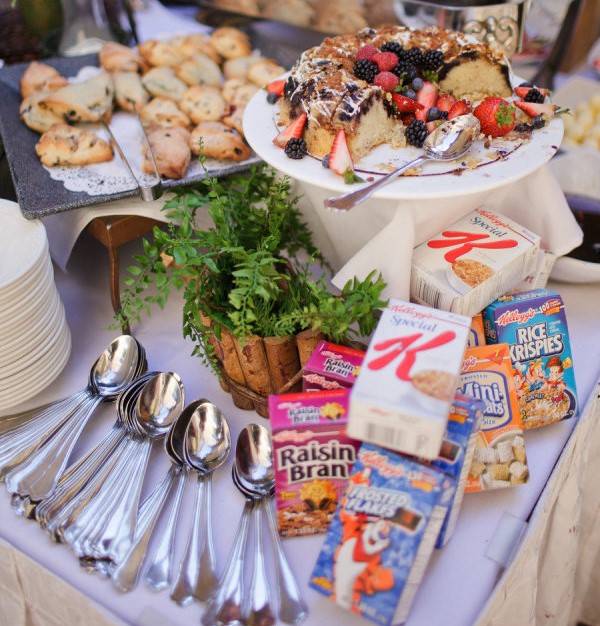 Here's the thing with having a brunch menu: you can choose your favorite items from both breakfast and lunch. Think omelet stations, cereal bars and pancakes then moving onto heavier dishes like chicken and pasta. Of course, you shouldn't forget everyone's favourite all-day food: BACON.
You have more options for cake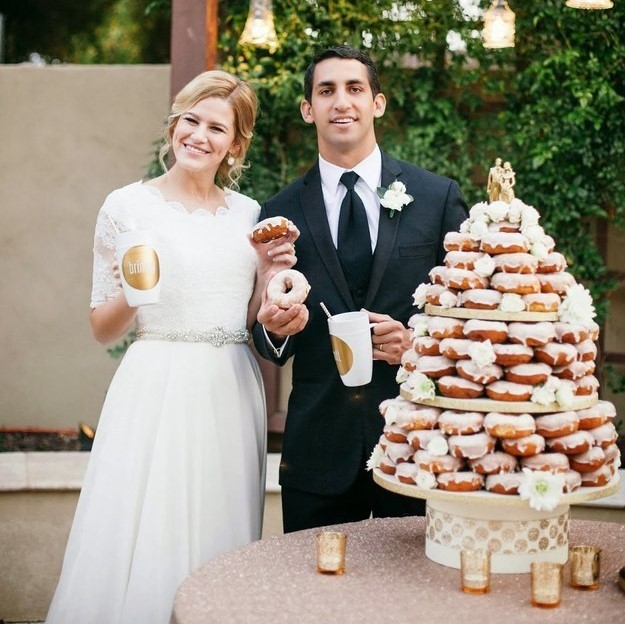 Pancake tower, French toasted cake, doughnut tiers…the list can go on and on. Get excited with this part of the planning because the rumour is true: with yummy brunch reception comes  yummy cake possibilities!
Coffee wedding favours make total sense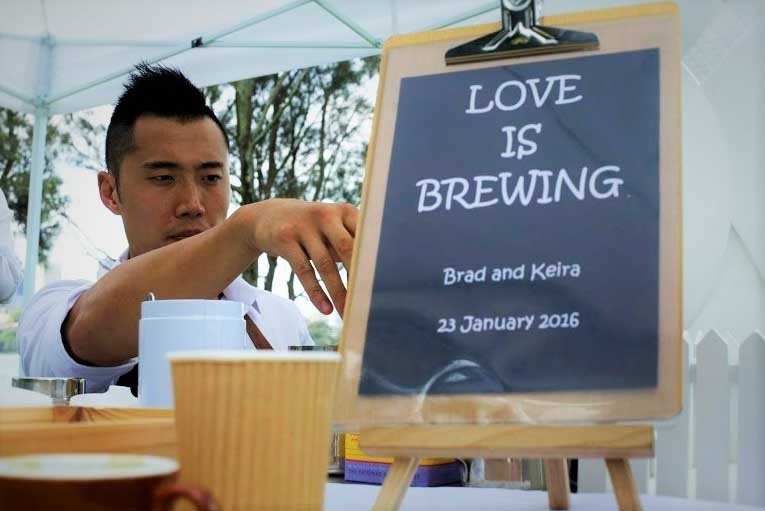 Coffee will play an important role in your brunch wedding. Cart Specialty Coffee (above) will set up at your wedding reception and serve premium quality coffee to your guests. For a unique wedding favours idea, try handing out beautifully packaged coffee beans as a reminder of the wonderful morning your guests shared with you.
Less time stressing, more time partying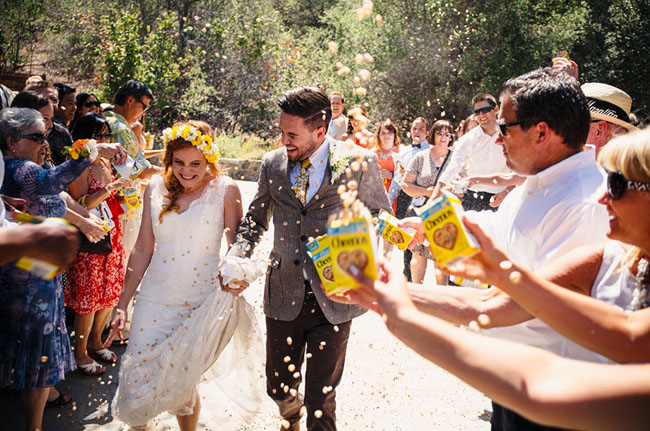 Let's face it. An early morning event doesn't give you a lot of time to prepare before the ceremony begins. But look at it this way: with the clock ticking, you prioritize what's important. So you get no time to stress on the little things! Once the crunch time is over, you have the whole morning and the early hours of the afternoon to celebrate with friends and family.