Hair accessories can be the perfect finishing touch to complete your wedding day look. A flower crown is a great option; fresh, floral and fun. But flower crowns are not for everyone. Here are a few alternative options to conjure inspiration for your headwear!
Mermaid crown
 If you like to be a little different- then a mermaid style bridal crown is for you. This is one of those hair accessories that your guests will never stop talking about!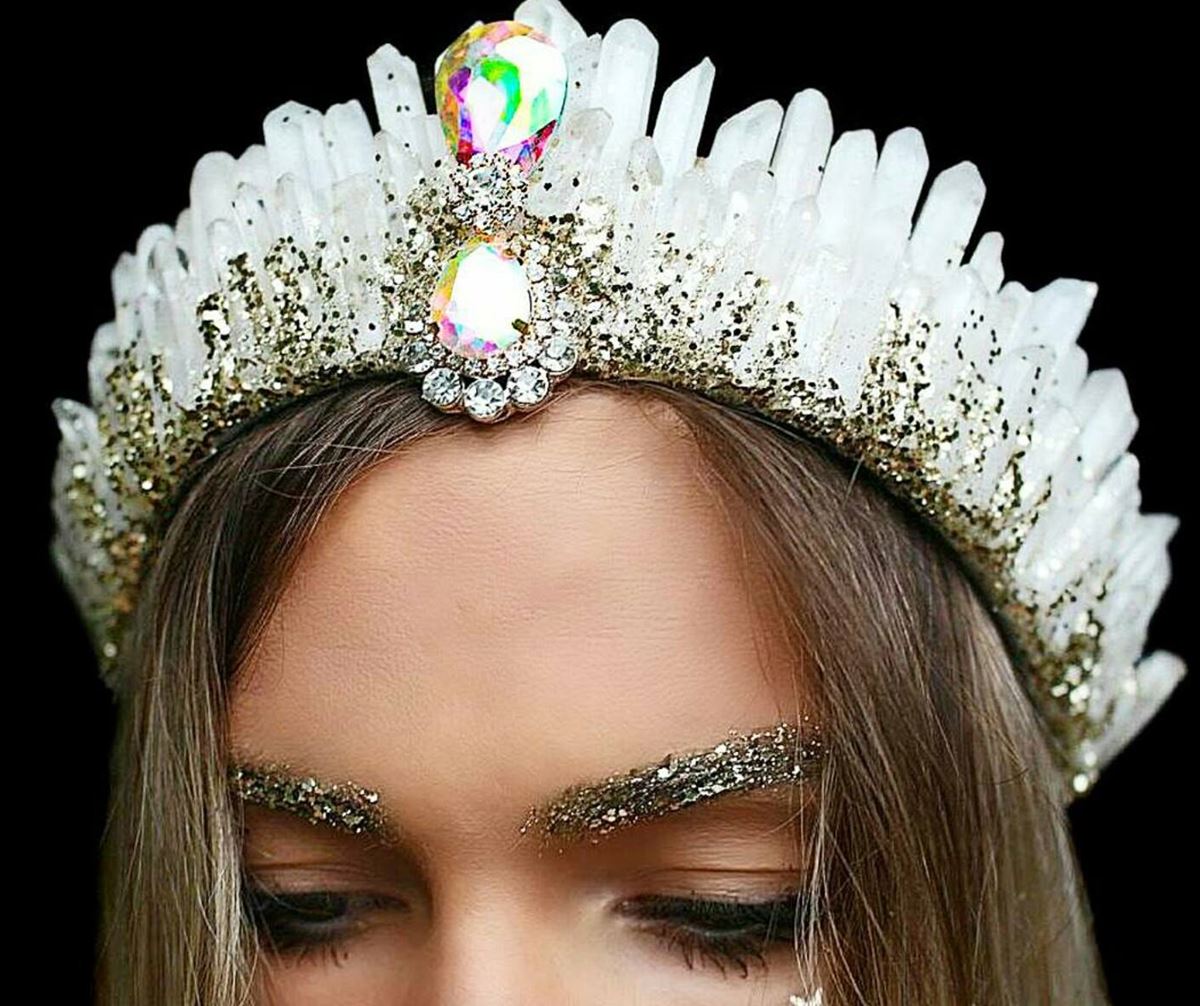 Headpiece
As a nod to the 1920s, a lace headpiece like this is the perfect accessory. A wonderful combination of femininity, intricate detailing, and sparkles all rolled into one. It would be perfect paired with loose waves or a relaxed up-do.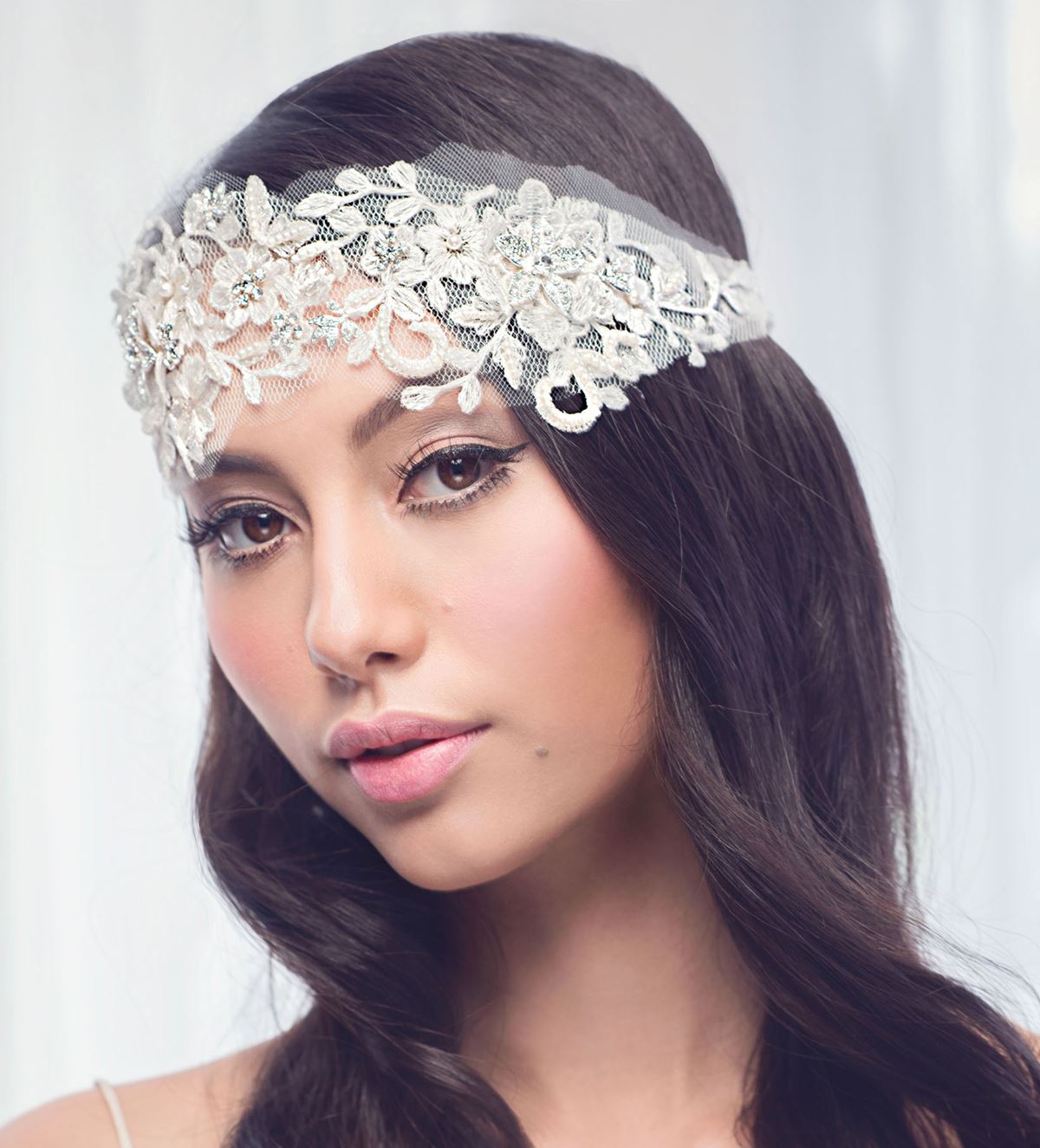 Bridal crown
A modern take on the classic tiara, perhaps try a bridal crown to help you look every bit a queen on your special day. This stunning piece of jewellery is sure to make a statement as either an accompaniment to a simple gown or the finishing touch to an elegantly dramatic look.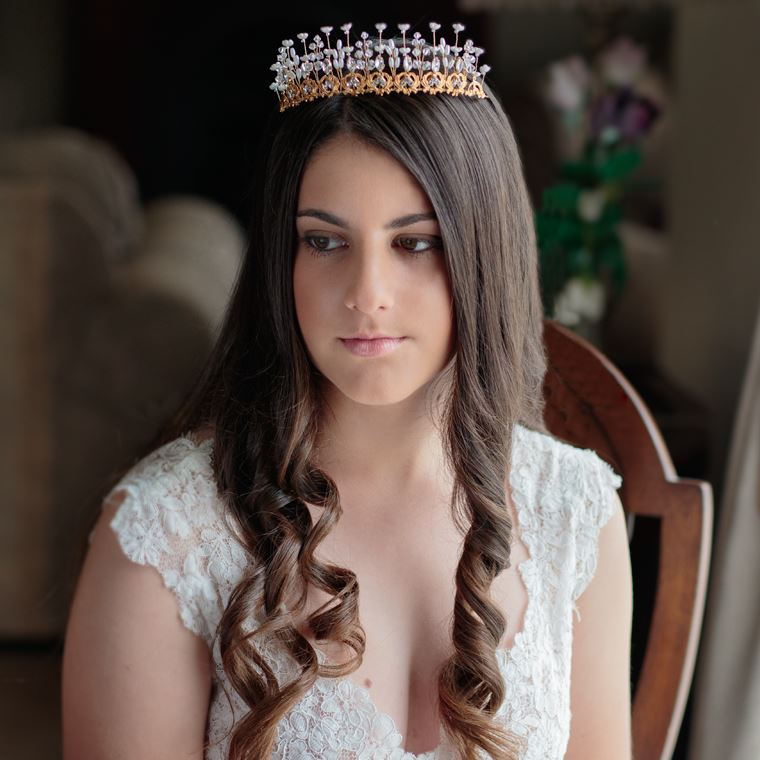 Material Flowers
Instead of a flower crown of real flowers why not choose handmade ones? The silky finish to these beautiful flowers together with the lace through your hair is the delicate accessory that would look great with any wedding dress.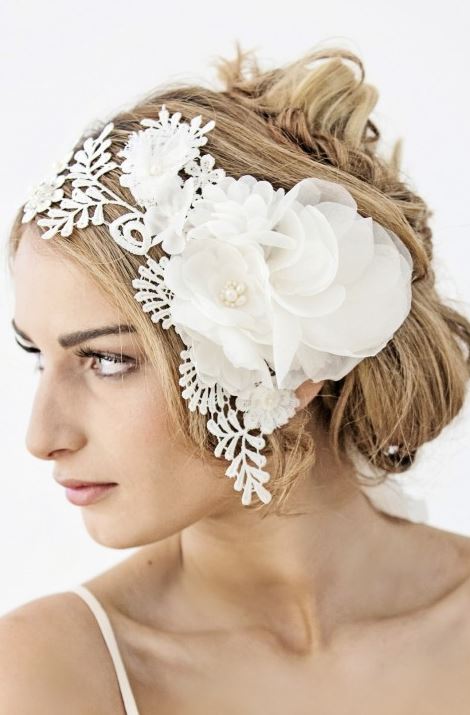 Braids
One of the greatest hair accessories that you can have on your wedding day is, in fact, your hair. Think intricate and complex braids to create stunning textures and layers to create the perfect wedding hairstyle.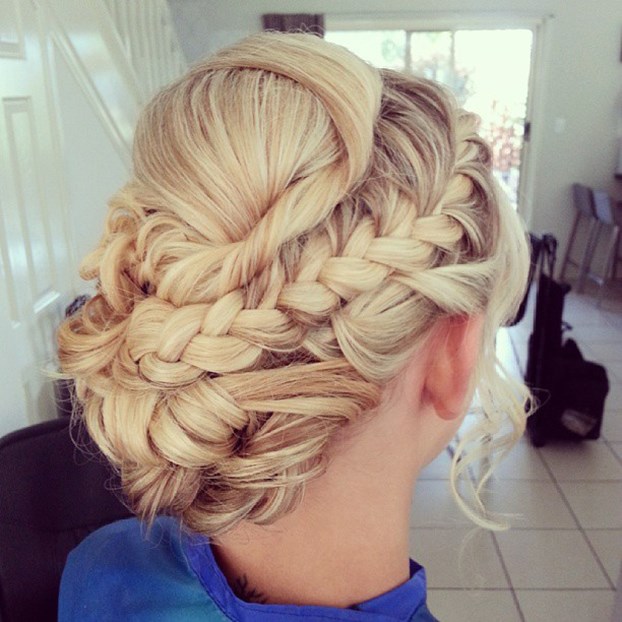 Head chain
Rather than necklaces around your neck how about in your hair instead? This beautiful accessory is a simple hair accessory that really packs a punch. Sparkly enough add some theatrics yet simple enough to exude effortlessness.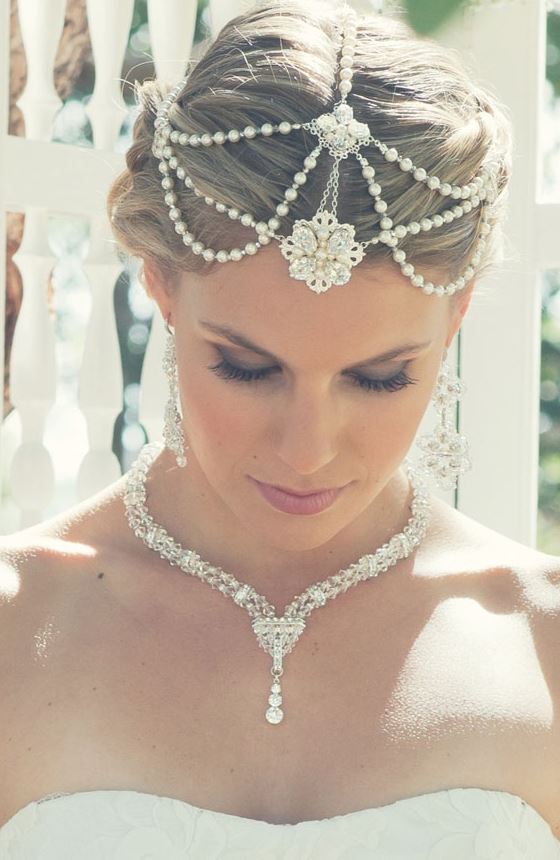 Headband
Rather than real flowers, try stunningly intricate metal flowers in your hair. Finishing off your wedding day look with a headband like this will make you look like a gorgeous Grecian goddess on your big day.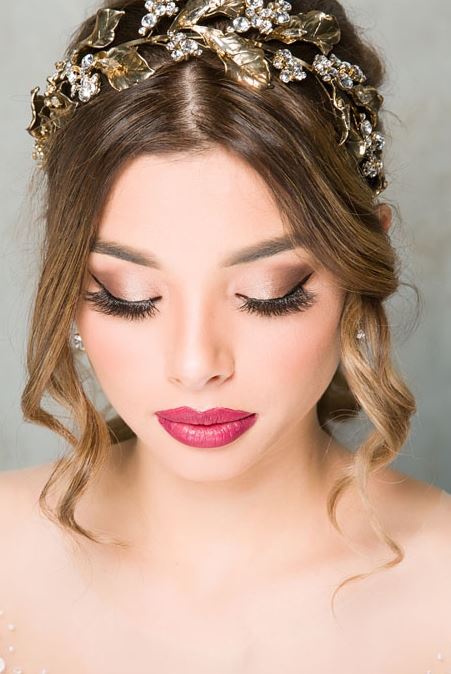 Flowers
Instead of a crown of flowers, a beautiful alternative is flowers dotted through your hair. Still, as fresh and fun as a flower crown, this look exudes understated beauty instead.