When Aussie beauty queen Jennifer Hawkins wanted to plan her Bali nuptials, she turned to destination wedding expert Narelle Williams from Global Weddings. With such impressive credentials, she was the ideal person to give us the skinny on how to plan a celebration overseas.
First things first, are destination weddings recognised in Australia?
Yes, of course they are – provided you do things properly. The federal government has agreements with many countries such that a wedding between two Australians held overseas is recognised as valid and legal back home. However, it's important to note that the wedding will not be registered in Australia, even though it is recognised. This isn't a major issue though – it just means that if the bride decides she wants to change her name, she has to do it by name change/deed poll rather than through the Births, Deaths and Marriages Registry.
Is there any way around this?
From a legal standpoint, no. So if you do want the wedding to be registered at home, what you could do is have the legal ceremony in Australia first (or second) and then have another non-legal one overseas. There's no need for your guests to be any the wiser, as it doesn't impact on the day you share with them, but it just means you still get your beautiful destination wedding but have a marriage that's registered in government eyes.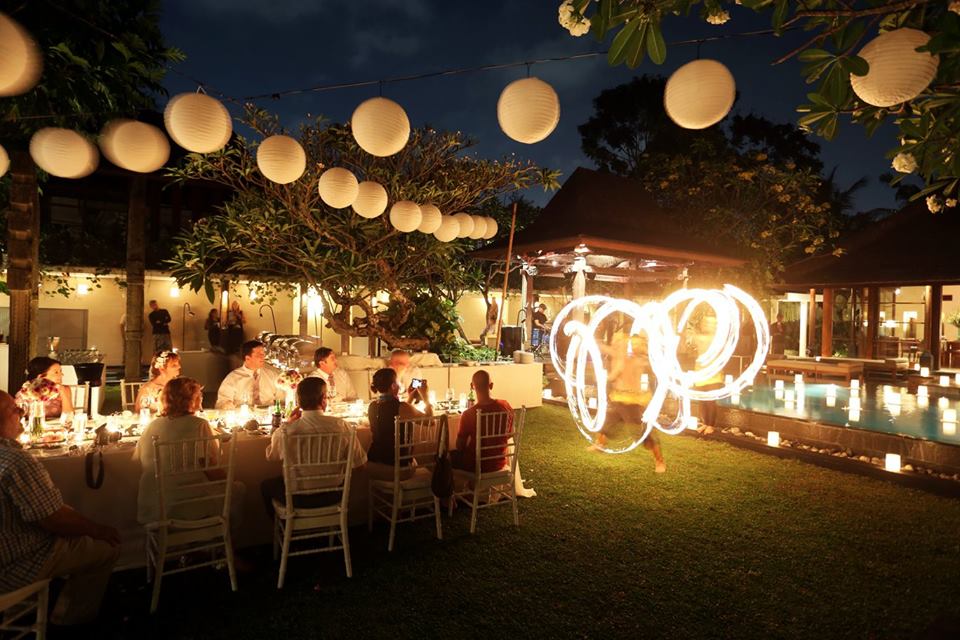 OK that's good to know. Now how do you choose where to do it?
There's no one-size-fits-all formula for picking the perfect destination, as different aspects will come into play. For example, if your guests are time poor, you really need to look at going somewhere that's just one flight away. Whereas if they can look at a week or 10 days away, you can go somewhere a bit further afield. Personal aspects of your relationship might come into play too – for example the country where you met, somewhere that's on your bucket list or a place you've holidayed at together. It's also worth hitting sites such as TripAdvisor to get a feel for a location's personality, as even neighbouring islands in the same chain can be very different. For the most part, though, it's more important to look at venues as opposed to destinations because they're the key to what you can achieve. Think about what kind of style you want, what experience you want your guests to have and then make a decision.
Can I have a civil service overseas or does it have to be religious?
This one depends on the country in question. For example, in Bali you are required to have a religious ceremony for the wedding to be legal but local priests will tailor ceremonies to suit different couples. If you feel strongly one way or the other, it's best to bring that into play when selecting a destination. There's also official documents and legal documents to file wherever you decide to wed, but we help guide our clients through all the necessary paperwork.
What is the biggest misconception about destination weddings?
People sometimes don't understand how accessible and affordable they can be. For starters, they can offer some pretty substantial cost savings, but it's also about value for money. You can take a traditional high-end wedding and stage it overseas for a fraction of the cost. Also, the experience of a destination wedding is something you just can't put a price on.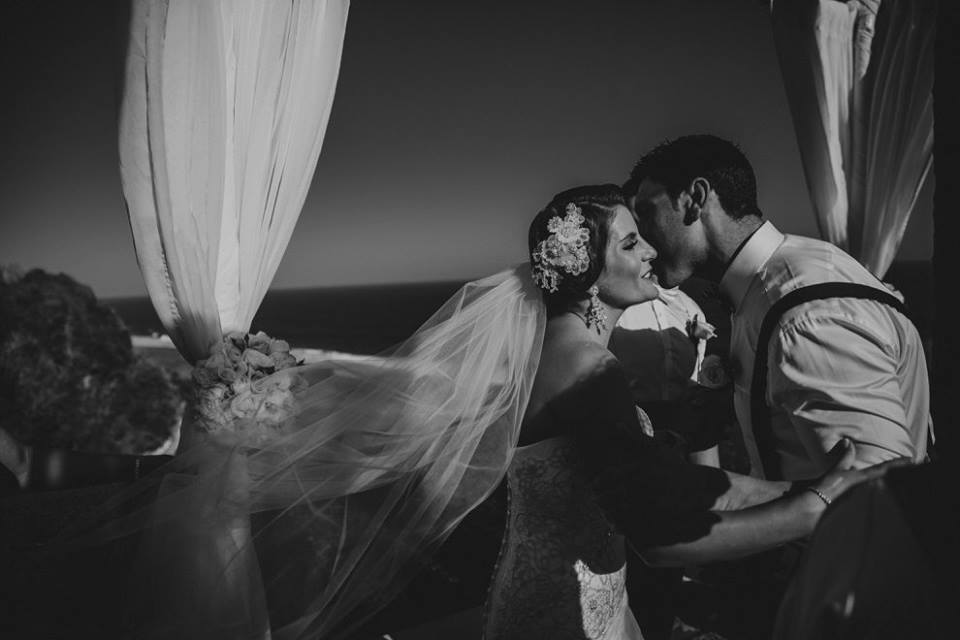 So what sort of money would we be looking at?
There is no way to put a precise figure on this, as every single wedding is different. However, as a guide – and depending on the resort you choose and guest numbers  as well as who's paying for what.
Are we expected to pay for our guests?
There is an expectation you will pay for the normal costs, such as the reception, but guests who choose to come will generally expect to fork out for their own travel, accommodation and incidentals. It's a much more accessible arrangement these days with the proliferation of low-cost airlines – and you can also organise group deals – but one way you could offset the cost is to let them know their attendance is all the gift you could ever want. What some couples also do is arrange a couple of nights' accommodation for their VIPs, such as their wedding party or immediate family, to say thank you for their support.
How much notice do we have to give them?
The short answer is, as much as possible, preferably via a save the date card. But don't just send the date and destination, also try to have all the arrangements locked in so you can send them information on such things as packages for flights and accommodation (see previous question). It's also worth considering a wedding website so you can update details as they come to hand or even give pointers to tours etc that would be of interest to guests who plan to turn the trip into a holiday of their own.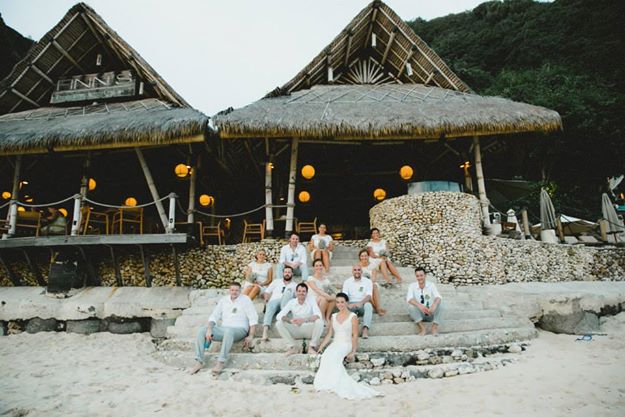 How much time should we allow to actually plan it?
Anytime from six to 18 months out from your ideal wedding date is a good idea.
In budget terms, how does the cost of food and wine measure up?
With the food, you can generally tap into amazing menus for much less than you would normally expect to pay in Australia. And that's part of the attraction. But, on the flipside, you'll probably face higher beverage costs as most of the wines and/or champagne are generally imported. So usually, it's the savings in other areas of the wedding that will appeal, as opposed to eating and drinking.
Does the fluctuating Australian dollar impact on cost at all?
Absolutely. In fact we recommend people keep an eye on the dollar so they can pay off more of the wedding costs while it's strong against the local currency.
In terms of when to wed, how much attention should we play to the time of year?
A lot – because it's a big factor to consider. For starters, if you avoid peak season you'll immediately secure some substantial savings. You may also want to avoid major local cultural celebrations and festivals. Weather is another factor to consider to make sure, for example, that you don't marry when humidity is at its peak or the mercury is at its lowest. Again, it all depends on researching destinations that catch your eye.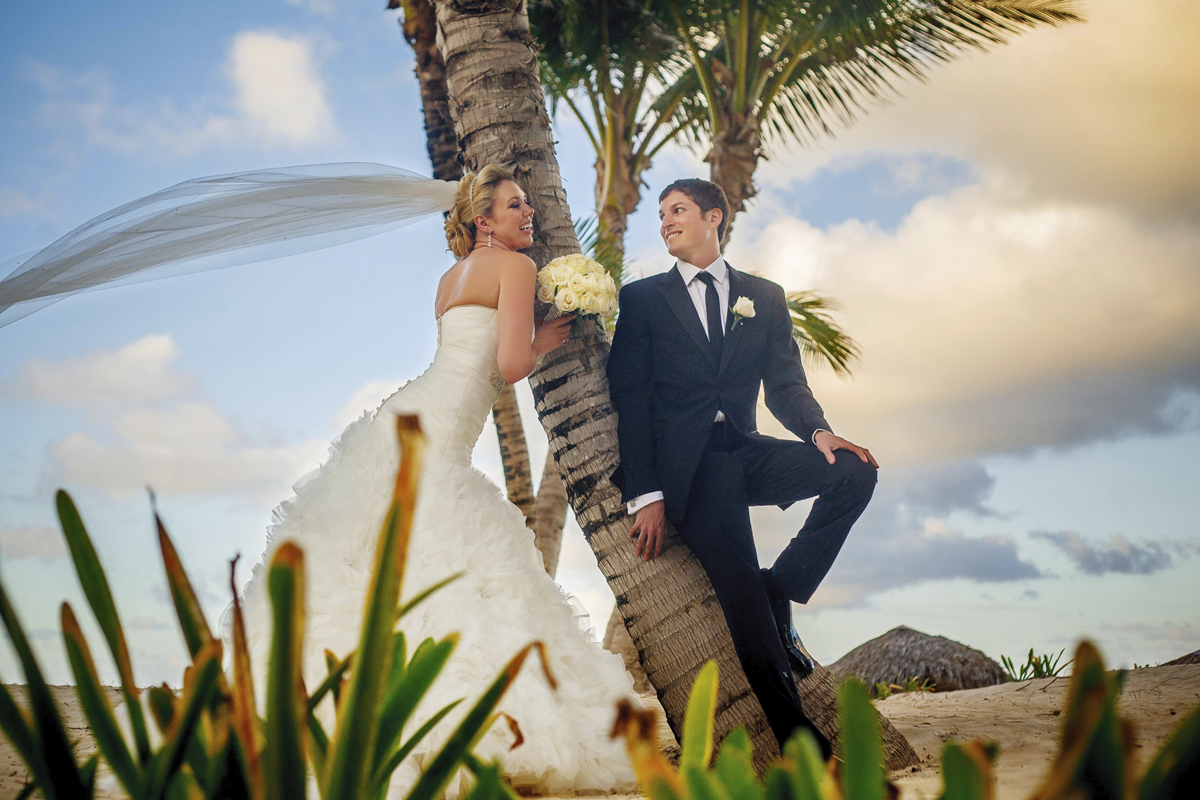 Getting down to the nitty gritty, how do I get my dress over there?
The easiest way is just to take it with you. But, make sure you fly with a good airline that has business class cabins as they will then have cupboards on board where they can store it.
Should I get wedding insurance?
Yes, yes and yes again. Anytime you go overseas there's the potential for things to go wrong – no matter how perfectly and carefully you have made plans. It could be anything from the local government to the weather – things that simply can't be predicted and therefore avoided. So yes to wedding insurance – it may seem expensive but it's worth it for the peace of mind.
And finally, do I need a destination wedding planner?
As someone who's in the business and has seen what can happen, I really can't stress enough how important this is. Not just for having someone who knows how the local culture operates, but also because they offer insider information, such as the fact a lot of resorts in Mauritius will only allow one wedding a day. But, it's not enough just to hire someone who says they're a destination wedding planner. You need to do your research and make sure they have the testimonials, the relationships and the credibility – whether you're getting married in Bali or the Greek Isles. We've seen some horror stories this year with people losing huge amounts of money and being left high and dry, and there's nothing more heartbreaking than seeing someone's dream day crash around them.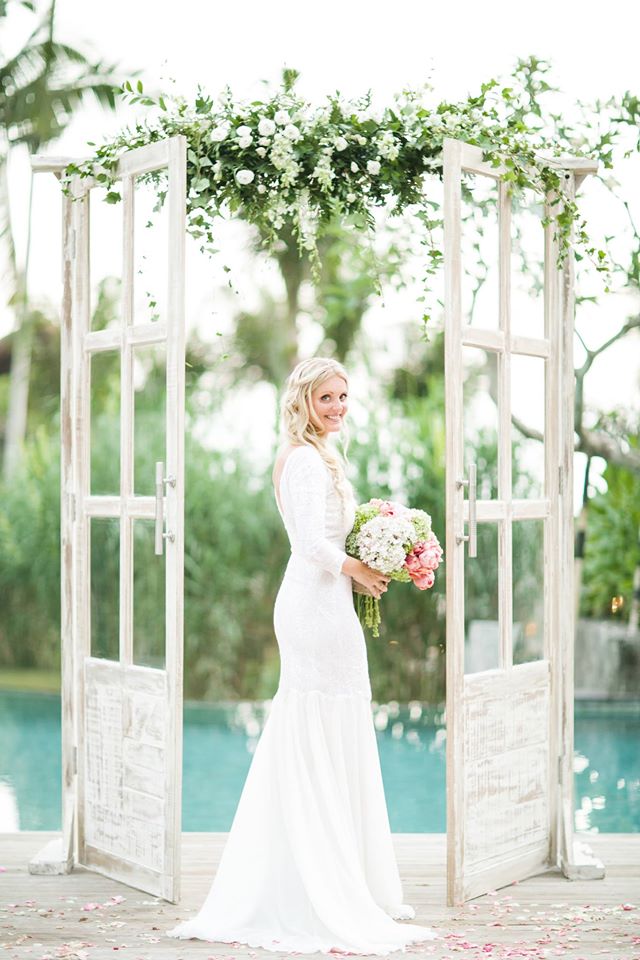 Narelle, whose title is the all-encompassing wedding guru, says the affordability of overseas travel has helped make destination weddings accessible.
"What you'll usually find is you'll still have much the same guest list," she says. "You don't get everyone you invite, but we tend to average about 60 people."
And the former travel agent  – who has teams on the ground in Australia and overseas – says couples don't just look to take advantage of a beautiful destination but also to tap into local cultures and customs.
"We have lots of nice ways to incorporate culture into the day," Narelle says. "For example, sometimes in Bali we give guests a rice blessing, which is one of the traditions where they put a couple of pieces of rice on the guests' forehead and a flower behind their ear. That's really beautiful.
"You can also have fire dancers, bongo boys or even a baby elephant for photographs in Thailand, as is traditional."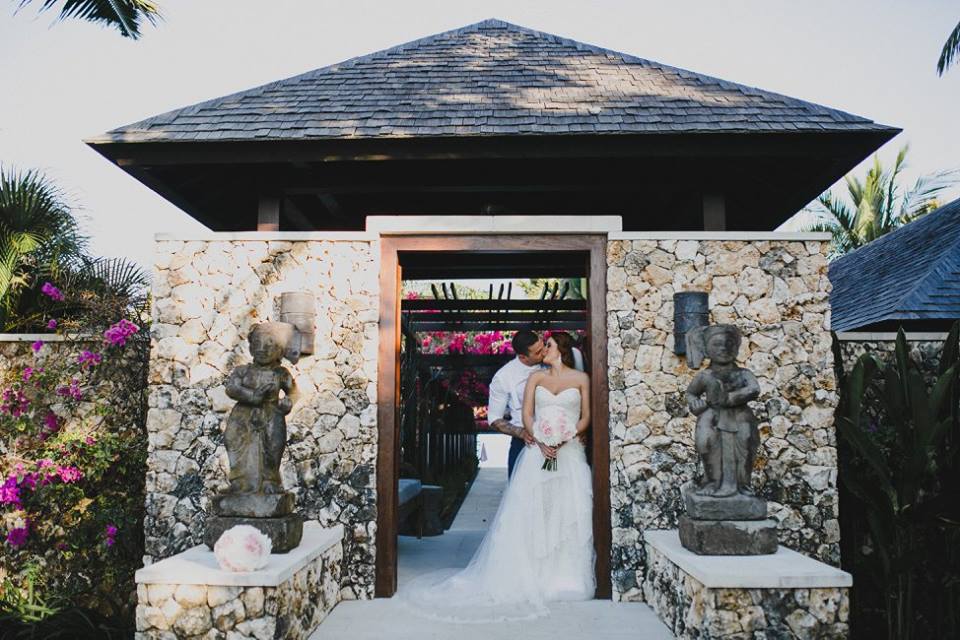 Music is another area ripe for a taste of local flavour.
"You can have everything from traditional Thai music to Balinese gamelan, while Fijian choirs are really beautiful," she says. "And in Hawaii we'll put on a ukulele and Hawaiian dancing during the cocktail hour.
"It's all about curating those moments that you just can't replicate in Australia."
Available destinations for weddings include Malaysia, Hawaii, Bali, Fiji, the Cook Islands, Vanuatu, Mauritius, the Greek Islands and Thailand, with sites ranging from gardens and rainforests to the perennially popular beaches.
All offer a different experience, but Narelle – who has created a network ranging from photographers to celebrants and wedding day co-ordinators – says the feedback is always the same.
"Every single testimonial we ever have comments on how easily everything ran," she says. "And all the guests say it's the best wedding they've ever been to.
"It all comes back to the idea you're creating and sharing an experience and a memory on top of the wedding. And what could be more special than that?"
Ideas and inspirations
Consider hiring your videographer and photographer for longer than usual so they can capture not only the ceremony and reception itself, but also you and your guests enjoying the local culture, ambience and scenery you've travelled so far to enjoy.
Go with the flow. The sort of places that make for great destination weddings may not work with the same efficiencies or time management you're used to, so better just to acknowledge that from the start and not stress about it.
Ask about guest privileges at resorts where you book accommodation as they might have activities your family and friends could enjoy for free.
Look at arranging some accommodation that could be shared by singles. Not only will this help keep the costs down, it will also give them ready access to other people who might be keen for dinner or a daytrip.
Adopt local tastes into your menu. For example, if great local seafood is in plentiful supply, favour that over traditional chicken or beef alternative drops. You could also serve the local specialty cocktail instead of champagne for toasts or a traditional dessert instead of a western-style wedding cake. Adopt the same local ethos in other choices, such as flowers or music.
Be philanthropic. Instead of paying for favours, make a donation to a local charity doing good work to improve the lives of locals.