An engagement shoot is a photo shoot that happens any time after you and your fiancé get engaged – duh. But they're more than just an excuse to get dressed up (or dressed down) with your love and show off just how perfect you two are together; although that is one very fine reason for them!
 Why have an engagement shoot?
You and the fiancé have probably taken countless selfies, cute pics of you two at the beach on holiday, and even captured the classy moments when you've dressed up for other weddings, so why should you bother paying for engagement photographs?
The first main reason people have an engagement shoot is to professionally commemorate the occasion. Getting engaged is an important time in your life so it's nice having  something you can look back on an cherish for years to come.
Secondly, it's great to have an engagement shoot to use the images for the wedding. These can be included in things such as save the date cards and thank you cards.
Thirdly, an engagement shoot is the perfect way to announce you two as a couple, displaying for the world to see that the question was finally popped and you obviously said yes.
In these photos you can display your love for each other, and the story that brought you together. Further down the road you two can look back on your engagement shoot photos and remember how giddy you were at this turning point in your life. If none of that gets your emotions going, doing the shoot might make your parents happy.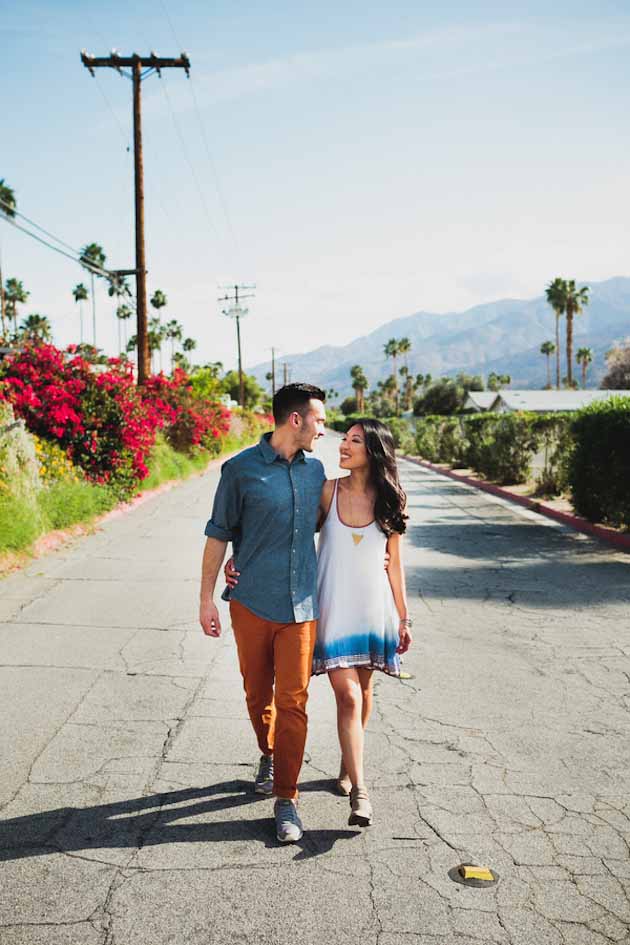 What's the next step?
First things first, you and your spouse have some decisions to make. If you want to use the photos for save the dates or other parts of the wedding its best to make these decisions (and your date with the photographer) earlier rather than later. Finding a photographer is one of the very first decisions, after deciding to do an engagement shoot which of course the answer is yes, you should. In finding a photographer do your research and get referrals, look for someone who is experienced with what you want and is within your budget. Cost is another one of those early decisions, engagement shots might be included in an overall photography package if you choose to stick with one photographer.
Location and theme
Choosing your location and theme are some of the biggest decisions to make. Pics can be taken where you met or a place that holds a special place in your hearts; it's all up to you! Romantic or energetic, glamorous or homey – your engagement shots should represent you two as a couple and you can embody that any way you'd like. This can also tie back to the theme of your wedding (if you have one already). Consider the season you'd like to take pictures in and the location to check if they'll be available when your pictures will happen.
Other considerations
Once all the preparations are made there are some more concerns for during the engagement session. Thankfully they're mostly fun, like do you want to include your pet? Are there some cheesy but cute poses you'd like to replicate? Should we have a story to our shoot? If you are considering involving your furry friend in the pictures make sure you bring a handler for the shots without Fido.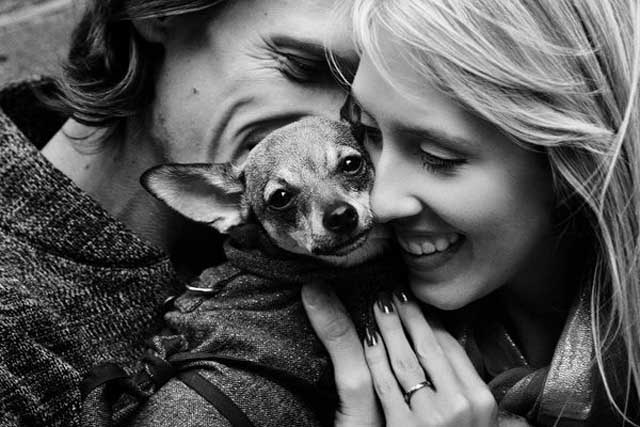 The shoot
During the photo shoot try your best to have fun and relax. These will give you the most natural and romantic pictures. In a traditional shoot there will be full body, half body plus head and shoulders, and just head and shoulders photos, but don't be afraid to mix it up. Do some landscape and distance photos or play around with close ups of the ring or your eyes. Trying new things you haven't seen and trusting your photographer's ideas are sure to give you some unique and fun results.
What to wear
There is no traditional dress code for an engagement shoot, so just wear what you feel comfortable wearing. If you and your spouse aren't in clothes that feel like 'you', the shoot might not turn out looking like you. So whether you are considering dressing up or going casual, it doesn't matter as long as it fits you two as a couple.
Another consideration is that your clothing is appropriate for the weather. Engagement shoots generally take a few hours so make sure you are prepared! This might also be a perfect time to do a trial run if you plan on using a make-up artist for your wedding.
Of course all dress suggestions are up to you and whatever you think fits will come naturally.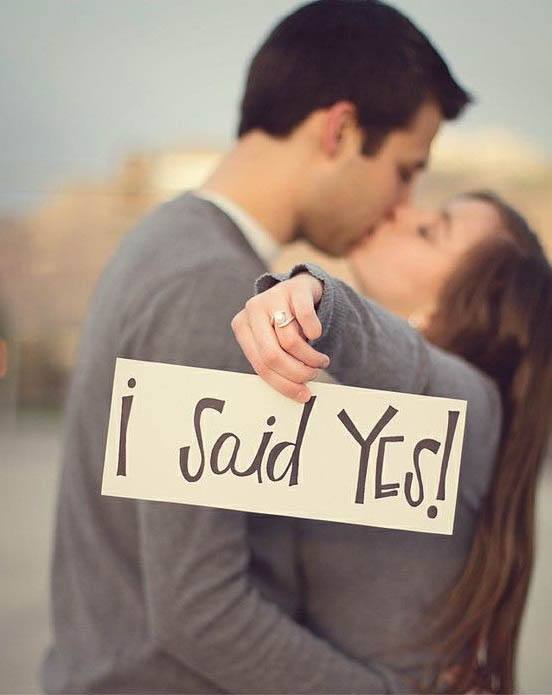 No matter how you decide to go about having your engagement shoot, the most important thing is that you two feel ready to share your joy of being engaged. Have fun and enjoy the beautiful end results!
If you enjoyed this article, here are 15 funs ways to announce your engagement.