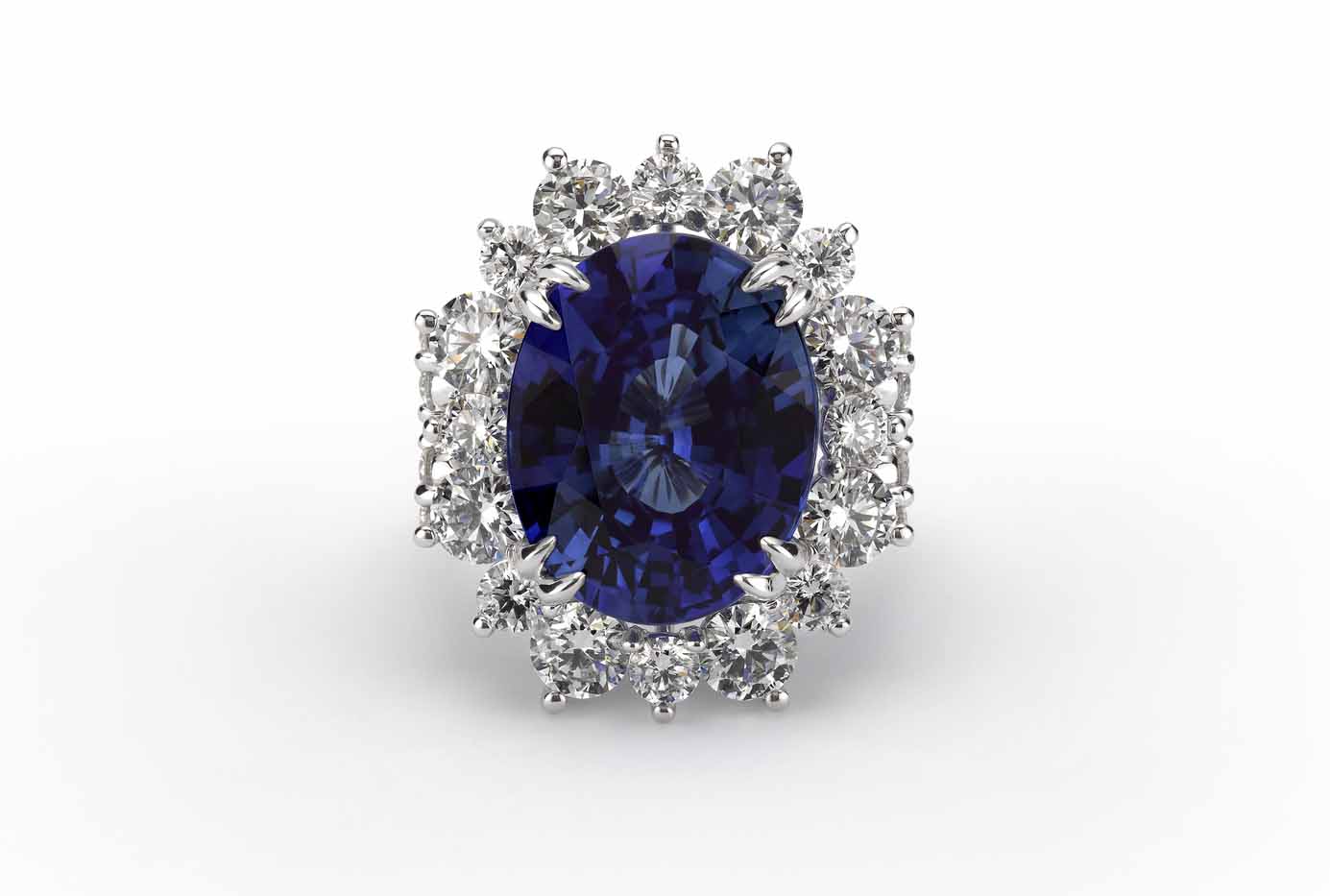 Facing the choice between a precious family heirloom or a brand new engagement ring you can truly call your own? Each option has its pros – and its cons, so ensure you're aware of them before settling on that one special piece that will remain on your finger for decades to come
What is a vintage engagement ring?
A vintage engagement ring is one that is at least 50 years-old, but less than 100 years old. This, typically, means that a vintage ring has been owned – and worn – by someone else, such as a family member, however, it may have been purchased from an antique jewellery store that sells pre-loved jewellery.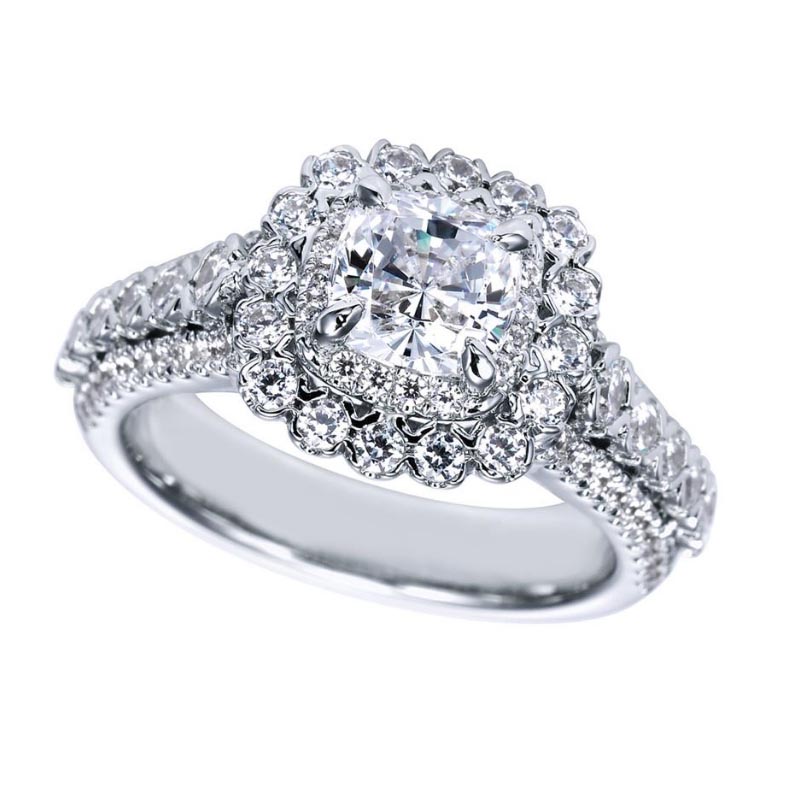 A vintage-inspired or vintage style engagement ring is a brand new ring that has been made to look like an old ring. This means the shape, design and choice of metal and stones used to make the ring have a similar aesthetic to a true vintage ring.
Obviously, both these options vary from a new ring, which nobody has worn before and has, presumably, been made recently using the latest jewellery making technology.
Antique and vintage are different
Antique rings and vintage rings are different. To be considered a 'vintage' ring, it must be at least 50 years old, whereas to acquire the label 'antique,' a piece of jewellery (or even furniture), it must be at least 100 years old. There are many different types of antique rings and they can all be categorized as being from a particular era. Antique rings can be classed as Georgian, Victorian, Art Nouveau, Edwardian, or Art Deco.
Buying a vintage (or antique) engagement ring
Pros
Price
Most people think vintage engagement rings are cheaper than brand new ones and, most often, they are, however, of course, this will depend on the vintage ring you're considering. A piece chock full of diamonds in a platinum setting is unlikely to be cheap.
Craftsmanship
Rings made prior to 1950 are, likely, to have been handmade, giving each piece a unique aesthetic and quality. Further, vintage and antique jewellery styles and designs, often, feature older, more intricate designs, certainly ones you won't see in a jewellery store cataglogue.
Original design
Because a vintage ring would have been handcrafted by an artisan jewellery maker, you are likely to never see another ring exactly the same. This pro is sure to appeal to those brides who want a truly unique engagement ring.
Cons
Durability
Depending on the age and type of metal and settings used, a vintage ring can be less durable than its modern counterparts. Some vintage/antique rings are made with delicate filigree designs that are not capable of withstanding rough, everyday wear.
If you're considering a vintage engagement ring, you may be unable to wear it during your daily activities. However, if you plan to wear it only on special occasions, this would not be an issue.
Costly maintenance
As mentioned, some vintage engagement rings feature intricate settings which can be more prone to damage (and more easily). This means a vintage ring will, most likely, need repairs or restorations, perhaps more than once. Also, restorations can be expensive depending on the design of the ring, and the more you alter your ring over time, the weaker it will become. Some vintage or antique rings cannot be modified because of their design.
Pre-owned
The downside of buying or inheriting a vintage or antique engagement ring is that it is pre-loved. Owning a pre-loved ring does not appeal to everyone, as some brides may feel that a pre-loved ring represents the life and love of the previous owner. Additionally, they may believe that a new ring symbolizes the beginning of a new marriage. Theirs!
Buying a new engagement ring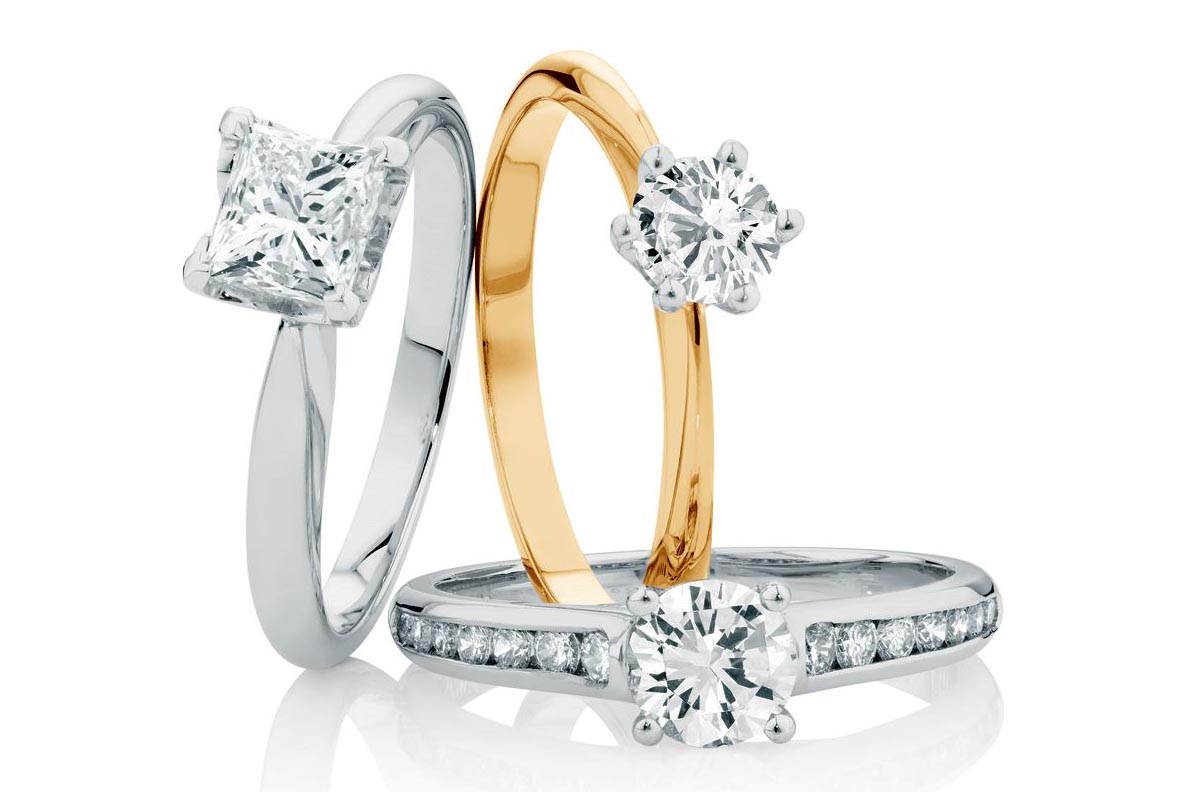 Pros
Customization
New rings can be custom-made which is a bonus for brides who want a wedding ring that nobody else has. Many jewellers will allow you to choose all aspects of the ring, including the stone, cut, setting, metal and any other design features you desire.
If you like the look of vintage and antique engagement rings but are concerned about the diamond quality and durability of a vintage ring, you can take inspiration from vintage designs and create a version of a vintage ring that is more durable and personalised.
It's easier to match to your wedding ring
As vintage rings are generally quite unique in design, it can sometimes be tricky to perfectly match a vintage engagement ring to your wedding ring. Vintage rings tend to have intricate filigree patterns and unique settings which can be difficult to match – and costly to replicate or modify.
However, a new engagement ring is much easier to match with a new wedding ring as the materials and processes used to make both rings will be similar and easier to source. And, if you purchase your engagement ring and wedding ring from the same jeweller, it may work out to be more affordable than buying the two from separate sources.
It's brand new
Your ring should be special and symbolize your love with your new spouse. For people who prefer to wear a ring that hasn't been owned by another person, a new engagement ring is the only choice.
Cons
Mass-production
Some new engagement ring styles are mass-produced, which, basically, means that there are lots of other rings around that look the same, especially if you're going for a new ring style that is 'on trend.' This can be a deterrent for a bride who is after a ring that boasts a truly one-off design.
Cost
As with vintage or antique rings, the price of new engagement rings varies markedly and you will always be able to find something in your budget. The price of your new engagement ring may be significantly more than most vintage or antique engagement rings, but then again, it may be significantly less!