Your partner has popped the big question and you said yes! Congratulations on your engagement! If you want to celebrate your new status as fiance's with family and friends, you might wish to throw a party. We've compiled some creative suggestions of engagement invitation wording to help you with your invites!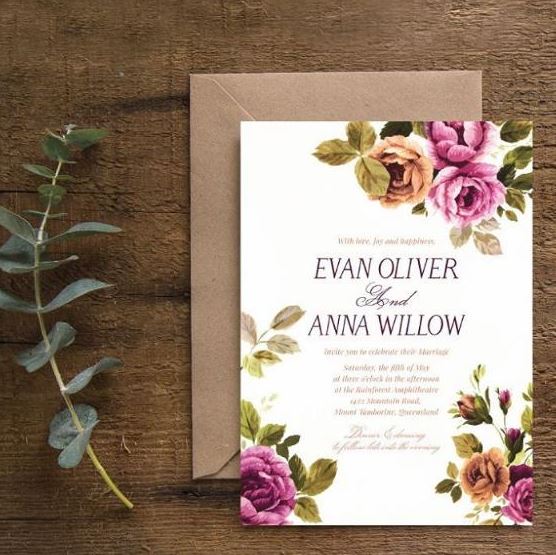 While there are endless options to what your party could be, there are a few must-haves for the invitations to make sure your guests have all the information they need.
Be sure to include:
Your names
The names of the hosts (if it's not yourselves)
Date of the party
Location of the party
If any special attire is required for the event
RSVP information.
Traditional wording
If you decide to follow a more traditional path, be sure to include formal phrases, the title of the hosts and the full name of the engaged couple.
Here are some examples:
1. You are cordially invited to attend an Engagement Party given in honour of
Belinda and Craig
on December 9, 2017 at 5pm
The Waterfront Plaza
5 The Esplanade
Mooloolaba,
RSVP 0400 000 000 by November 25
Hosted by Mary and Carson Kennedy
2. The honor of your presence is requested at a Dinner Party celebrating the engagement of Sarah and Jonas
on…
3. Mr and Mrs Martin O'Kane and Mr and Mrs Quentin Rawlins
Invite you to attend an Engagement Party in honor of
Roxanne and Chris on …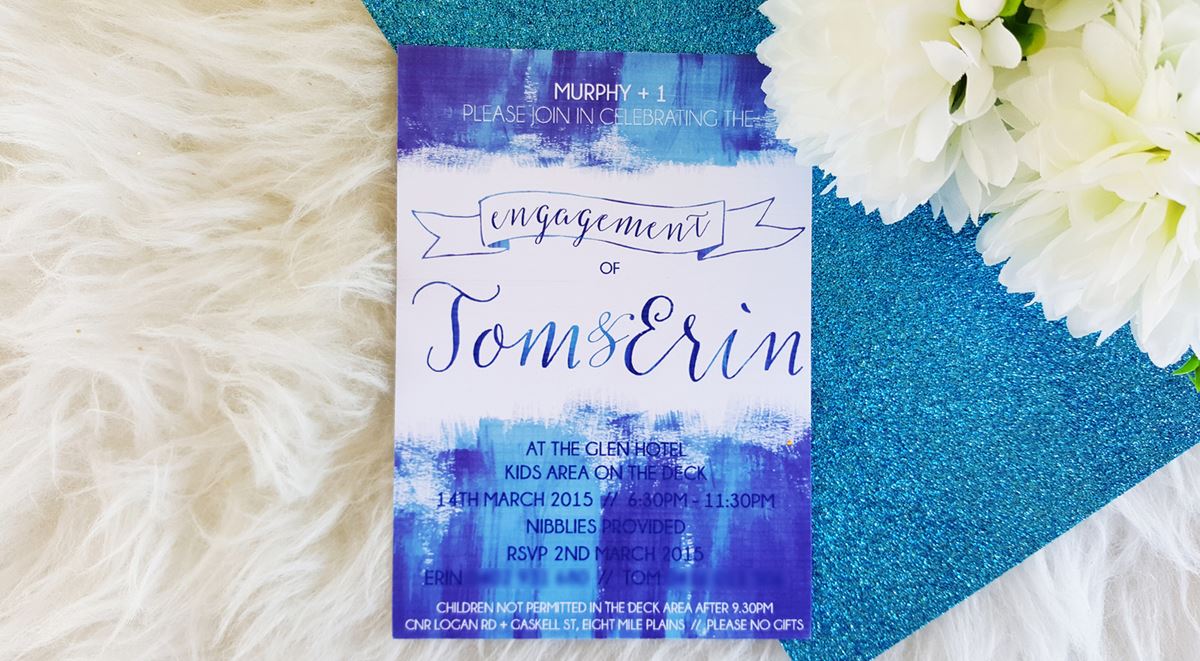 Modern wording
This is often semi-formal, so can be a little more relaxed than the traditional lines, but is still to the point.
You might choose this style of wording if you are hosting your own engagement party.
Some examples include:
1. Introducing the future Mr. and Mrs. Williamson
Please join us for an engagement party
on December 9, 2017 at 5pm
The Waterfront Plaza
5 The Esplanade
Mooloolaba,
RSVP 0400 000 000 by November 25
2. Davina and Alexander
would be pleased to have you join them for a party announcing their engagement
on …
Casual wording
If the party is mainly among friends, or you are just a really laid-back couple, you might choose to go completely casual and perhaps even a little bit clever with some rhyming thrown in for good measure.
1. Spring (summer/autumn/winter) is here
wedding bells are near…
Please join us to celebrate the engagement of
Juanita and Matt
on December 9, 2017 at 5pm
The Waterfront Plaza
5 The Esplanade
Mooloolaba,
Regrets only to 0400 000 000 by November 25
2. The most precious moment of her life…
Josh asked April to be his wife!
Please join us in celebrating our engagement
on …
3. Love is here to stay…
Let's celebrate by dancing the night away!
Join Candice and Chris for an Engagement Party
on…
4. After all the planning, the big day will be here
But first let's celebrate with drinks and good cheer
5. Samantha and Doug will soon have a wedding,
Down the aisle is where they are heading.
Before they become husband and wife,
Let's celebrate their start of a new life!
6. S/He popped the question
S/He said "Yes!"
So we're having a celebration,
Please be our guest!
Themed wording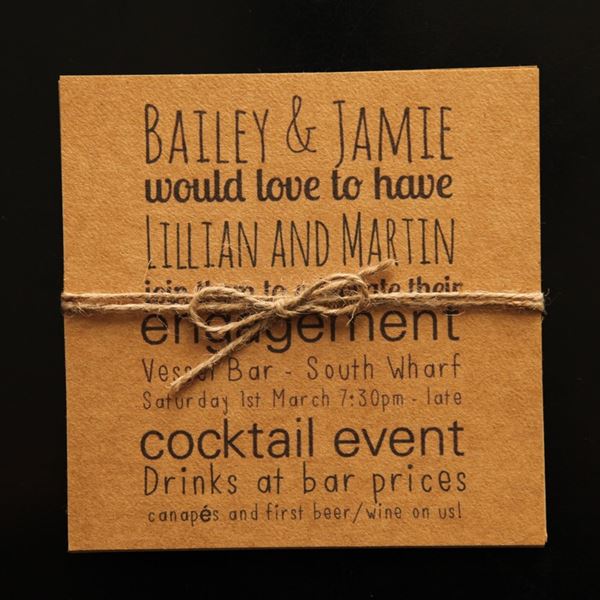 If you choose to have a themed party to celebrate your engagement, you will need to make sure your wording clearly reflects what you expect of your guests.
It could be a style of dress, or a particular color you wish for them to wear.
Examples include:
1. Take a dive (in the pool that is) and come celebrate the engagement of
John and Mary
At a luau extravaganza
on May 12 at 6pm
…
2. Of all the fish in the big, blue sea,
I chose him, and he chose me!
Join us aboard the River Cruise Boat
To party while we drift afloat
3. We're bubbling with the news…
Martha and Ken are engaged!
Join us for cocktails, dinner and dancing
Surprise engagement
Sometimes an engagement party is thrown as a surprise for the happy couple, so the invitations should state that explicitly to avoid any surprise being spoiled before the party occurs.
An example of surprise invitation wording:
1. There's an engagement party planned and you're invited to show, but shhh…don't tell the happy couple because they don't know.
Join us in celebrating Keith and Amy on …
If you wish to make your big announcement to everyone at once during a party, send out invitations as you would to any other gathering and try to keep those lips sealed until your big moment.