In the past, the main reason to have a destination wedding was to elope and avoid family interference if the marriage union was not approved of. These days, however, destination weddings are a growing trend for a number of reasons.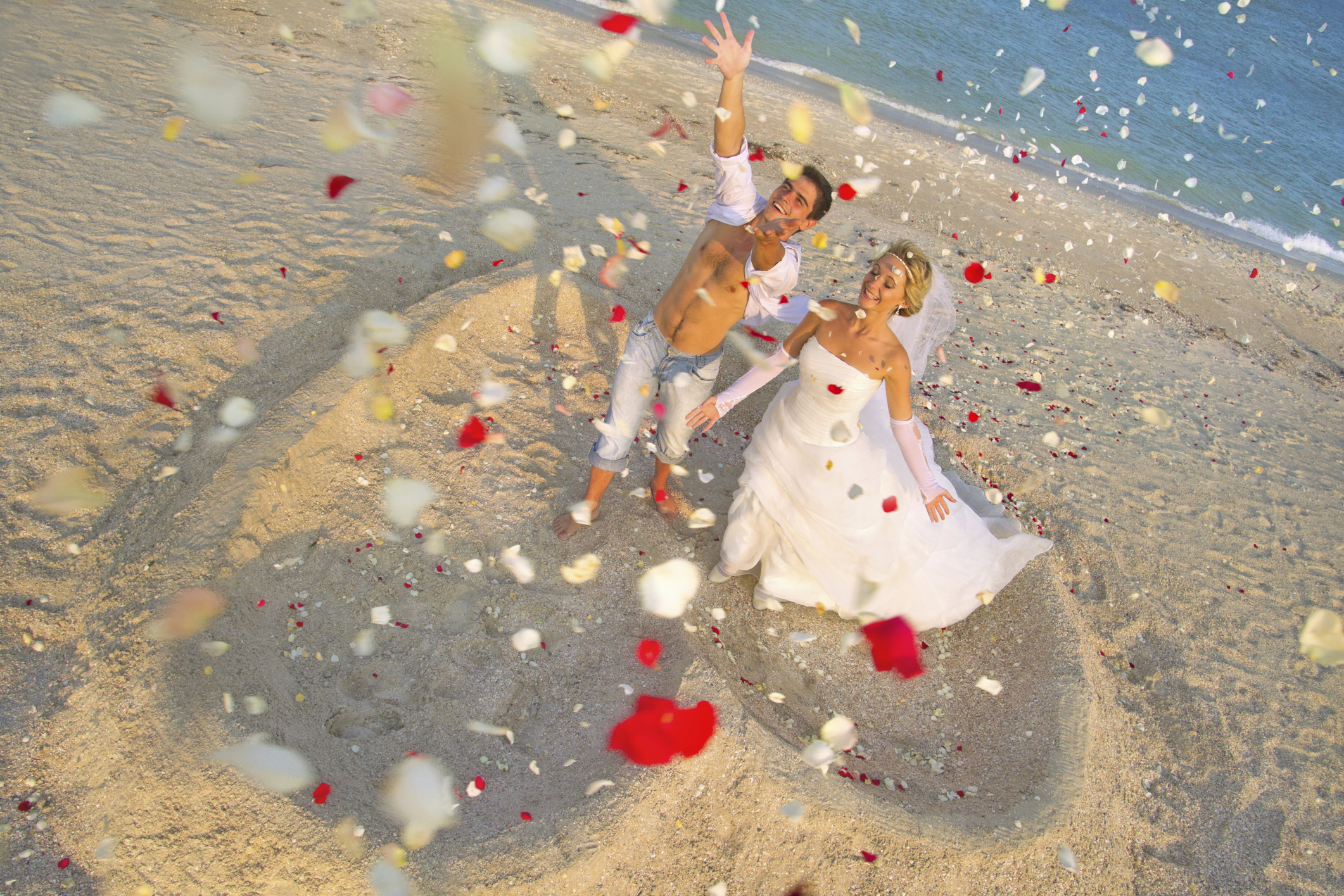 Simplicity is a major factor in choosing destination weddings. There is much less planning to do as there will be very few guests, and most couples choose to marry in a resort that has experience in weddings and will make all the necessary arrangements for you.
Intimacy is another reason to have a destination wedding. Rather than hundreds of guests you feel you just have to invite, you can limit the invitations to very close family and friends. Some couples choose to wed with nobody else around except the officiant and witnesses.
Trouble free weddings are always appealing, and having a destination wedding can avoid the stresses and dramas of getting your two families together in one location, which is almost guaranteed to spark arguments and conflict.
Affordability is another reason to have a destination wedding. The difference in cost between a simple destination wedding with eight guests and a formal reception with two hundred guests is staggering, and it usually includes the price of the honeymoon as well.
Flexibility is the key to destination weddings. You don't have to follow all the usual traditions, the white dress, the first dance, and the speeches. You can get married in your bikini if that's what you want. You make the rules and you can decide exactly what you want for your dream wedding.
Many couples that have been married previously choose a destination wedding the second time around as they don't feel comfortable repeating the big white wedding, and would rather have a casual, intimate occasion in a beautiful location.
Destination wedding planning tips
Although destination weddings take a lot less planning than a traditional ceremony and reception, there are still a few things to consider before you jet off to your dream location.
If a local wedding planner isn't part of the package that you book, make sure you book one to make most of the necessary arrangements on your behalf.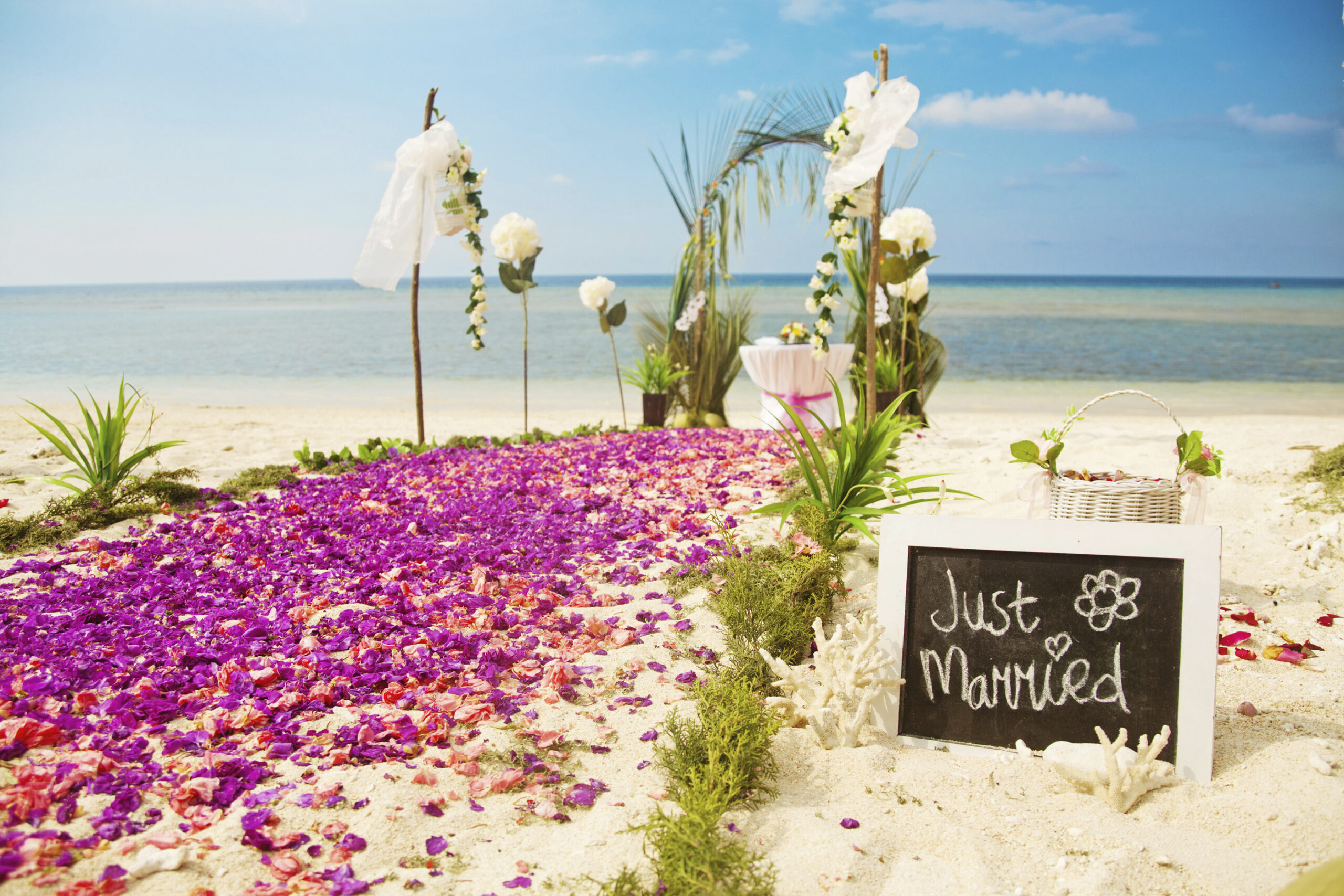 If possible a trip to your destination before the wedding itself is a great excuse for a holiday, and allows you to check out the venue, catering, accommodation etc. Depending on the location you have chosen this is not always practical of course.
Tell your family and friends where you are planning to marry before you ask them to be a part of your bridal party. That way they can politely decline if they can't afford to make the trip.
Plan transportation for your wedding party from the airport, and to the wedding venue if necessary. You can't expect people to find their way around easily in another State or country.
Bear the climate in mind when you choose your wedding dress. Something simple and lightweight is often more comfortable for a tropical wedding than a structured bridal gown.
Instead of wedding favours, welcome your guests with a basket of goodies in their hotel rooms, including sun cream, a guide to the location and some local goodies or candies.
Don't be upset if some of your guests decline your invitation. The cost of the flights and accommodation, as well as the amount of time they may need to take off work, are all valid reasons for not joining you on your special day.
Popular wedding destinations
Of course there are many places to plan a destination wedding in Australia itself, which can make planning a little easier, and make travelling more affordable for your guests. If you do decide to go further away, however, here are some of the more popular locations for destination weddings:
Las Vegas
Hawaii
Cook Islands
Disney Land
Fiji
Thailand
Malaysia
Mauritius
Vanuatu
Once you have planned your destination wedding, simply relax with close family and friends and enjoy yourself. Be prepared for events to run late, or not according to schedule, but that is often one of the great features of a destination wedding. As long as you have a great trip with wonderful memories and return as husband and wife, your destination wedding has been a success.