Destination weddings are becoming more and more popular every year. They can be more private and intimate than large scale traditional weddings, and you get to spend more time with your new man and the close family or friends that join you.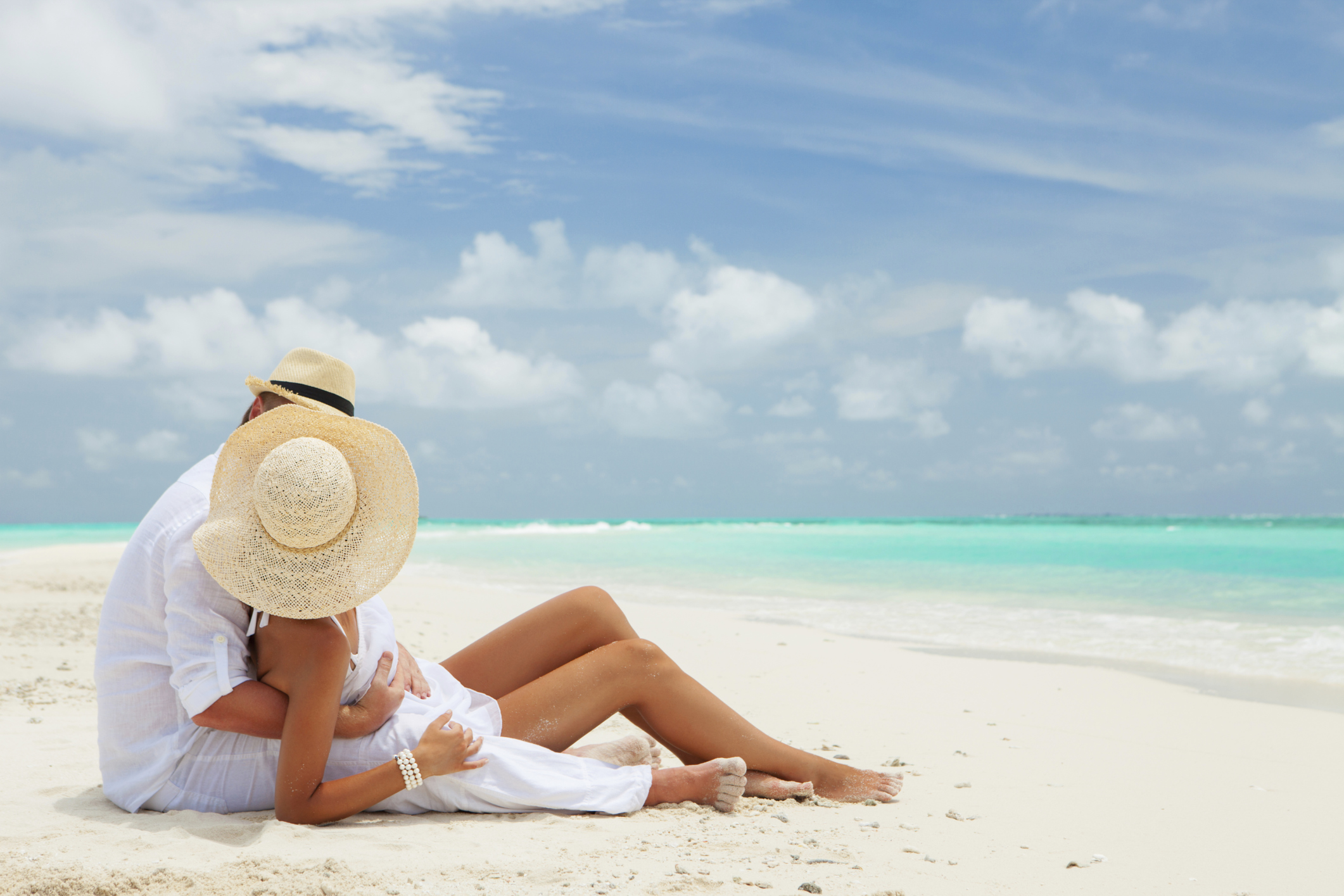 Destination weddings are often quite relaxed affairs as most resorts have complete wedding packages and on site wedding planners to do all the hard work for you. You can skip the usual formalities and get married barefoot on the beach followed by a swim in the sea if that's what you really want to do.
So this all sounds wonderful, but if you do decide to go for a destination wedding, there are bound to be some difficult questions to face.
Here are solutions to three of the more common destination wedding dilemmas.
How to word invitations to destination weddings
Standard rules of destination wedding etiquette state that you should only send invites to people you already know can make it, because otherwise your friends may feel pressured into paying for an expensive trip they can't afford. However, you can't always be sure who will come and who won't, some people may surprise you. Your invitation may be just the inspiration they needed to book their annual holiday.
If you are having a party when you get back, it's fine to send everybody invitations to the whole wedding, and put something like 'We know Fiji is a long way to travel so for those that can't make it we'd love you to come and celebrate our marriage at …'
If you are simply having a small intimate destination wedding, some of your friends are bound to feel a little upset that they have been excluded from your guest list, but just explain that your dream wedding is a private ceremony in a tropical hideaway and they should understand.

Do you contribute to your guests' costs for destination weddings?
This is a tricky question and depends very much on your wedding budget and the number of guests you want to invite. You should never feel obliged to pay for guests to attend your wedding, but you do need to understand that if you don't there will be some people that can't attend for financial reasons. If you've got your heart set on having your best friend as your maid of honour, but she can't afford the trip, this can really put a damper on your wedding plans.
Some couples reach a compromise, whereby they pay the immediate bridal party's airfares or a couple of nights' accommodation for each guest. Others take the attitude that if guests really want to attend their wedding they'll be happy to pay for themselves. If you do this, be sure to look for good deals on flights and try to negotiate good rates with your hotel so you can pass the information on to your guests.
Do we need to visit our destination wedding venue in advance?
Romantic as it sounds to arrive at your destination for the first time ready to get married, this is very rarely a practical option, and making at least one visit to your destination before the wedding is strongly advised. You need to be happy with the feel and atmosphere of your venue, which is very hard to capture in photographs.
You will also want to make sure you are happy with the standard of accommodation and catering for you and your guests. You will want to see the exact spot where you will be getting married. A beach ceremony sounds wonderful, but you might want to check there isn't a crowded public beach bar just metres from where you'll exchange your vows.