If you told most of us that we had to plan a wedding in the two days immediately following our engagement we'd probably end up having a wedding in the middle of the backyard while the neighbours cranked up the mower next door. In fact, in Australia, it would take even more time for the marriage license to come through than planning the actual wedding!
Luckily for us, we're not actress Denise Richards who decided to do just that and marry her fiancé of two days, Aaron Phypers, in a Californian ceremony.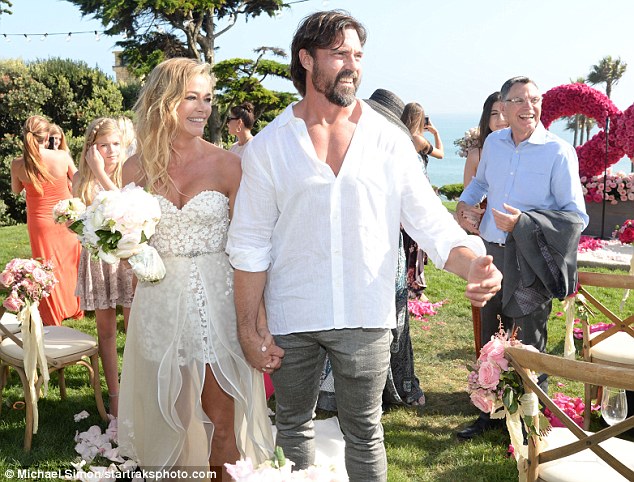 The pair were wed on Saturday in a small ceremony with Richard's three daughters acting as bridesmaids. Her ex-husband Charlie Sheen was invited but didn't attend the wedding (perhaps because of the short notice?).
We're a fan of the floral infinity sign they used as their ceremony backdrop, pairing a rich and light pinks to split the aisle down the middle with clear flower stands and blooms on either side.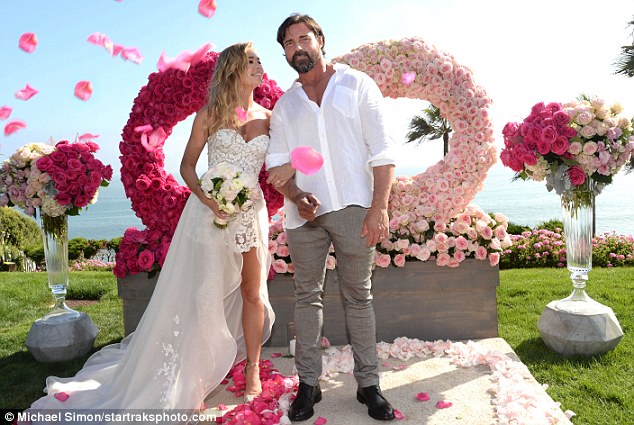 However, the big feature of the day was Richard's wedding dress, which was less a big feature than a small one! Hats off to designer Mark Zunino who literally worked through the night to get the outfit ready in a 24 hour period.
Denise Richards went for the unconventional look, sporting a glamorous playsuit romper with a strapless sweetheart neckline, additional train and glitzy belt. Her hair was swept to the side in beachy waves, matching the beachside ceremony, while her hubby sported a loose-fitting white shirt for their nuptials.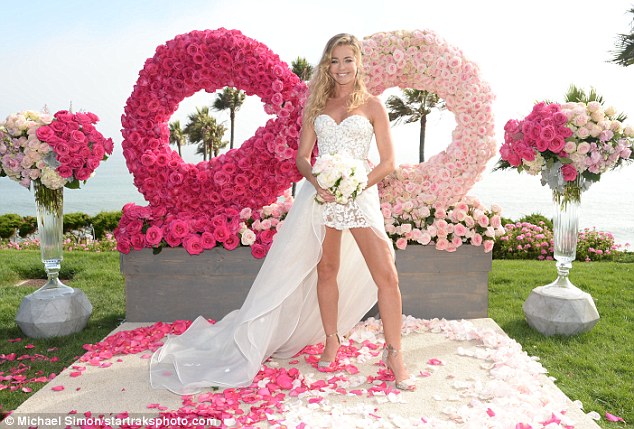 Also, you've got to love a celebrity couple who don't take each other too seriously and still shove cake into one another's faces on one of the biggest days of their lives.
Richards and now-husband Phypers have been billed as one of the newest couples to join The Real Housewives of Beverly Hills for the next season, and if their quickie wedding is anything go to by, we're in for a treat.