If you're in need of some beautiful words to engrave your and/or your partners rings with, then this is the article for you! This little touch will add a more unique personal element to your beautiful wedding band. There are pop culture references, religious, spiritual and utterly romantic sayings, all amazing ideas for your ring engravings.
Not all of these cute saying ideas will suit every couple, but if you're looking for some sweet sayings to have engraved into your wedding bands, then look no further. We have a real mix of romance, religious and even a couple Game of Thrones and Star Wars references to suit pretty much everyone. Here are 30 cute saying ideas to engrave your wedding band with: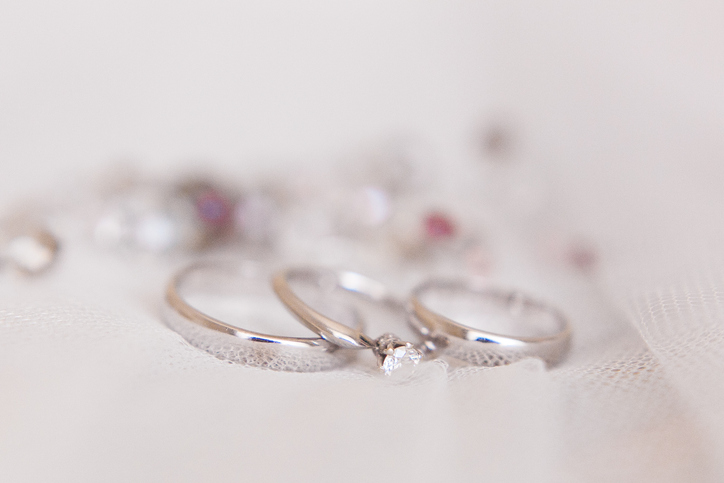 1. I love you
2. Your partner's name
3. Your wedding date
4. Your names
5. Mr and Mrs / Mrs and Mrs / Mr and Mr, etc.
6.  I love you to the moon and back
7. My sun and my stars / moon of my life
8. Real love
9. Love is all around us
10. God gave me you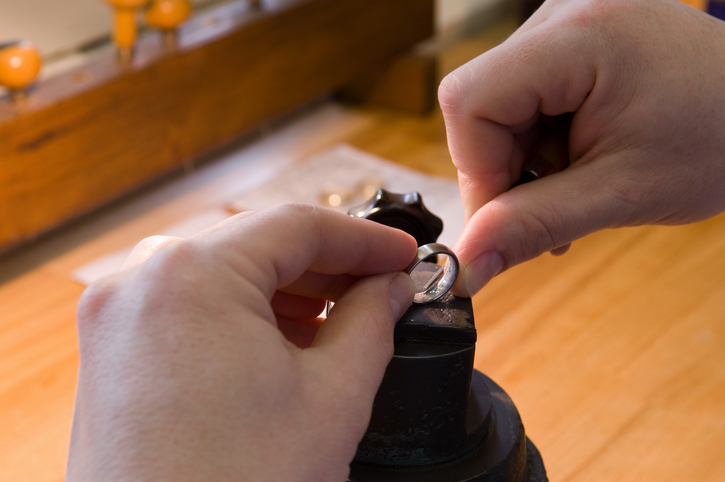 11. Part of your vows!
12. "I do"
13. Forever yours
14. Ever mine, ever thine, ever ours
15. My heart is yours
16. But the greatest of these is love
17. Love endures all things
18. Love is absolute loyalty
19. I love you, and that's the beginning and end of everything
20.  I want all of you forever, you and me every day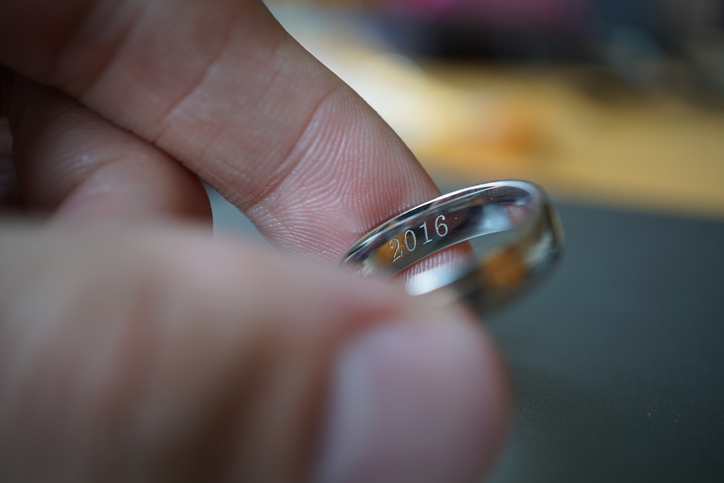 21. My heart is, and always will be, yours.
22. Forever
23. Love always wins
24. Je t'adore
25. I love you / I know
26. Love is the only true adventure
27. With you, I am home.
28. Love is forever.
29. I carry your heart / I carry it in my heart
30. 'Til death do us part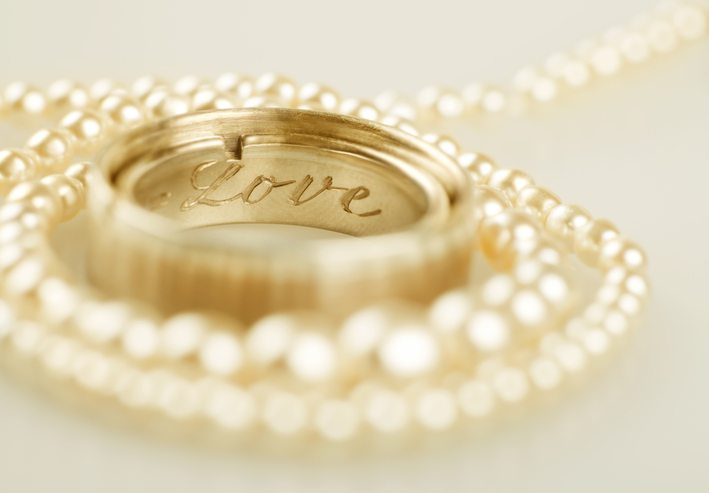 Which one of these cute saying ideas is your favourite? Let us know in the comments.