A successful reception is the result of careful, extensive planning. The one cardinal rule to follow in reception planning is to start early and avoid rushed decision making. Some general guidelines apply to almost all reception planning.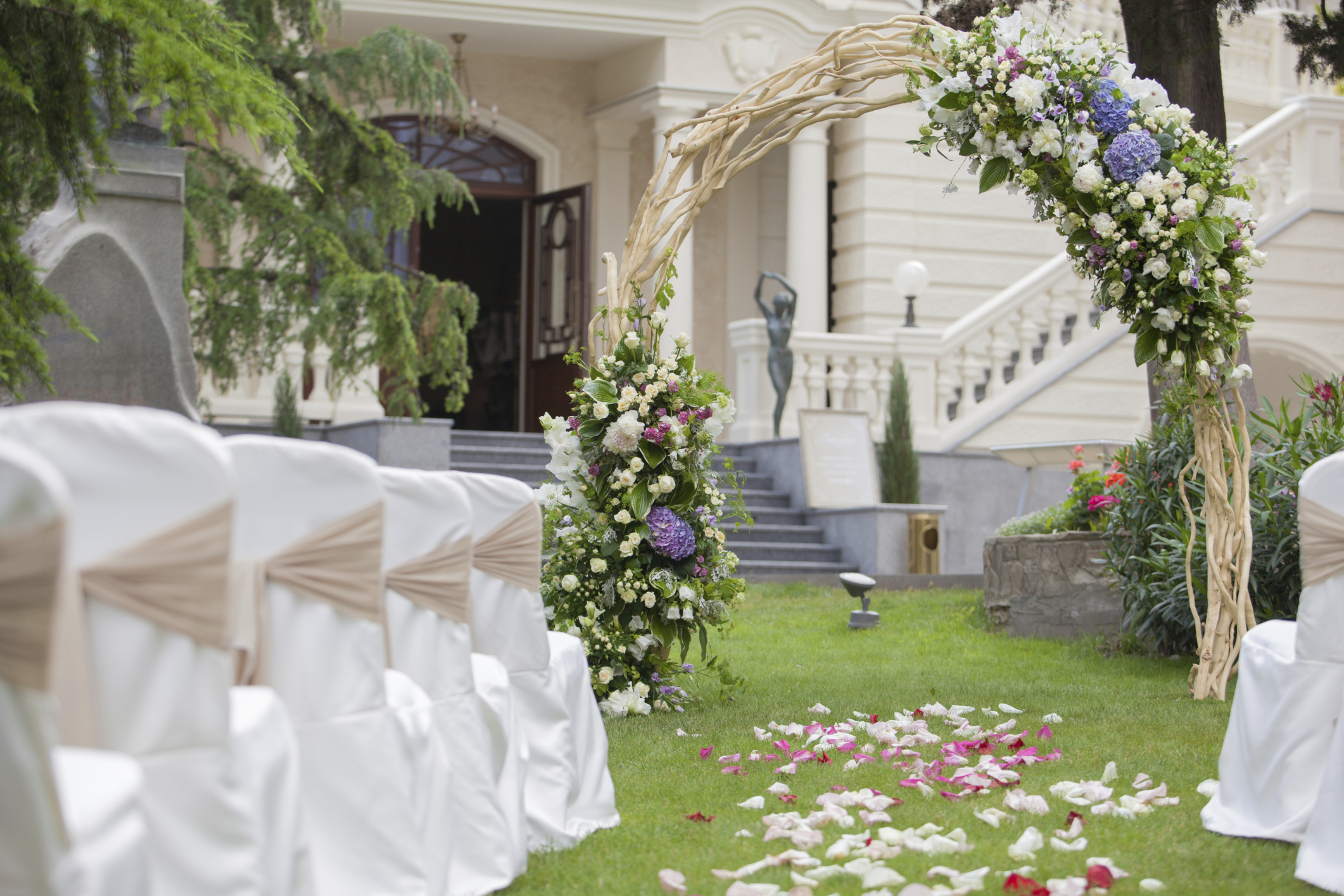 When you're choosing your reception venue, the following checklist of enquiries will be helpful:
Are tables, chairs, and glasses available? What is the cost?
Are linens, table coverings, cutlery, stem ware, and candelabra available?
Can you see what linen, china and tableware will be used?
What is the cost?
Is serving ware available and if so, is it china?
Is the site available on your wedding date?
What is the full seating capacity?
What parking facilities are available?
Is the use of kitchen facilities included?
Is a bar service available? If so, what is the cost?
What are the clean-up requirements?
What is the full rental rate for all included facilities and services?
How much is the damage deposit, and what conditions must be met for its return?
Is a sound system available?
When can decorating begin?
Are any decorations prohibited?
When must decorations be removed?
Can you provide your own bar service?
Are there any special rules or charges applicable?
Can an outside caterer be used, or is the use of an on-site caterer mandatory?
Are a minimum number of servings required?
What service styles are available (cocktail style, formal service, or buffet)?
Is a late lunch available?
Are handicap facilities available?
How and when is the balance of the full rental rate paid?
Are there any extra charges to be aware of?
What is the refund policy incase of cancellation?
Where, and between what hours, can flowers be delivered?
Where are the head table and other important tables usually placed?
Will meals be provided for the D.J./Band and Photographer etc.
What is the ratio of staff to guests? Usually for a sit down menu 1 to 20 is adequate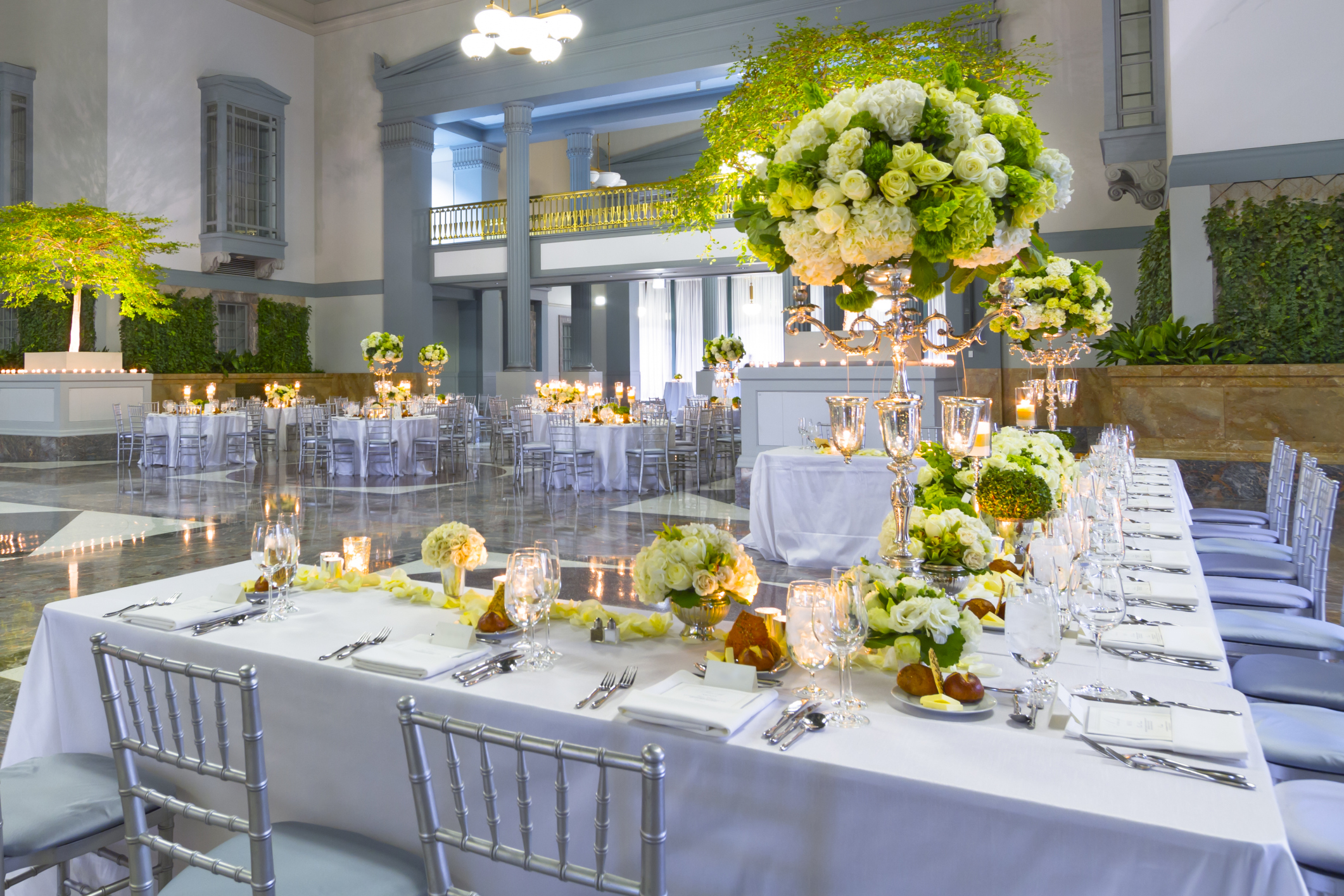 In determining the suitability of an on-site or outside caterer you should ascertain the past performance of the catering service in question. References from past customers are helpful in this regard the more recent the better. You should also enquire about menu flexibility, special diets, children's plates, and head table service, in addition to those catering enquiries noted in the checklist above. A good caterer will be more than happy to answer all your questions obligingly, and provide suggestions of his/her own designed to meet your particular needs.
Before choosing your reception site and caterer obtain a number of different estimates and menus. Lowest price is not always the best determining factor of value. It's a matter of who can do it best at a price you can afford.
You may find that the reception centre selected does not provide beverage services (although they may serve them) and you will need to order your own drinks. It's best to talk to your chosen drinks supplier to see what specials are currently offered. Ask for advice if your not sure about what to serve your guests, also check if you can return any unused alcohol.
The following is a basic drink list and quantity guide for 100 guests:
Non – Alcoholic
Water
Orange Juice – 6 x 2lt
Cola – 24 x 2lt
Lemon Squash – 12 x 2lt
Lemonade – 12 x 2lt
Diet Cola – 6 x 2lt
Orange – 12 x 2lt
Standard Alcoholic
Heavy Beer – 12 Dozen
Light Beer – 4 Dozen
Dry White Wine – 4 Dozen
Sweet White Wine – 2 Dozen
Red Wine – 2 Dozen
Sparkling Wine (toasts) – 6 Bottles
Port (opt.) – 3 Bottles
Spirits (optional)
Vodka
Gin
Bacardi
Scotch
Bourbon
Dark Rum
Brandy