The story of Sex and the City's Carrie and Mr Big had us captivated for years. The will they, won't-they roller coaster was nauseating at times, but we just couldn't get enough. We all saw a little of ourselves in Carrie Bradshaw, and wanted her to have the happily ever after she deserved!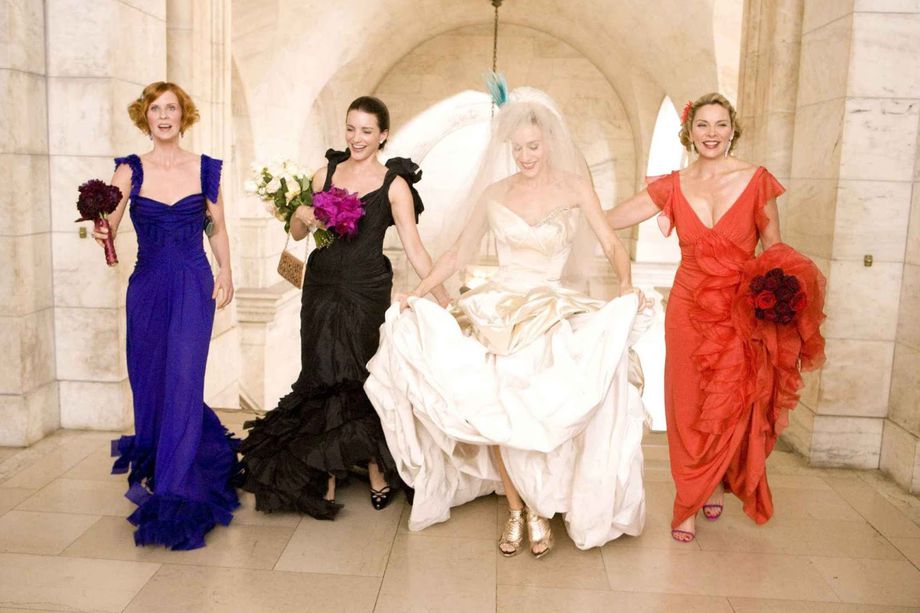 As with everything in their relationship, even their wedding day was a cliffhanger. And The Smart Shopper has crunched the numbers on how much the elaborate state library wedding affair the two had planned in the first SATC movie would have cost.
Looking at venue costs, number of guests, and other important elements of what was meant to be their big day, the cost analysis came in at US$229,869.
And it is no wonder when you look at what they had planned.
While Big wants a low-key affair at the city hall, (it was, after all, his third wedding…) Carrie sets her sights on the New York Public Library as it is the symbol of her profession as well as "housing all of the great love stories".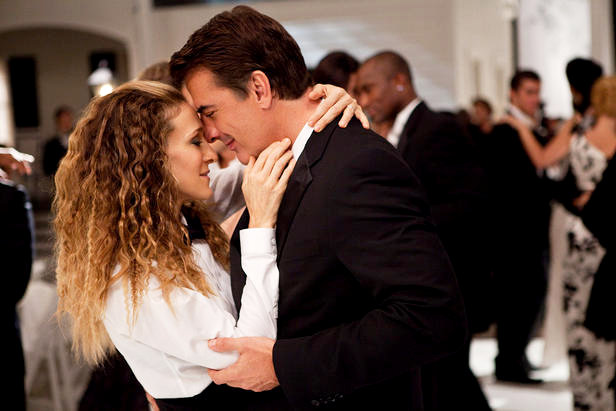 Their plans to have a smallish guest list of 70 with Carrie wearing a white skirt suit that she found in a vintage shop fly out of the window when she is gifted a stunning Vivienne Westwood gown following a photo shoot for Vogue magazine as a 40-year-old bride.
They were now expecting more than 200 guests at the lavish library setting, with designer dresses and the best of the best.
According to the Easy Weddings Annual Australian Wedding Survey, the average cost of a wedding is $30,985, putting the Carrie and Mr Big wedding right up there in the stratosphere.
In fact, their 200-guest reception would have cost almost twice as much as an entire average Aussie wedding… But what's a Hollywood movie wedding without all of the trimmings?!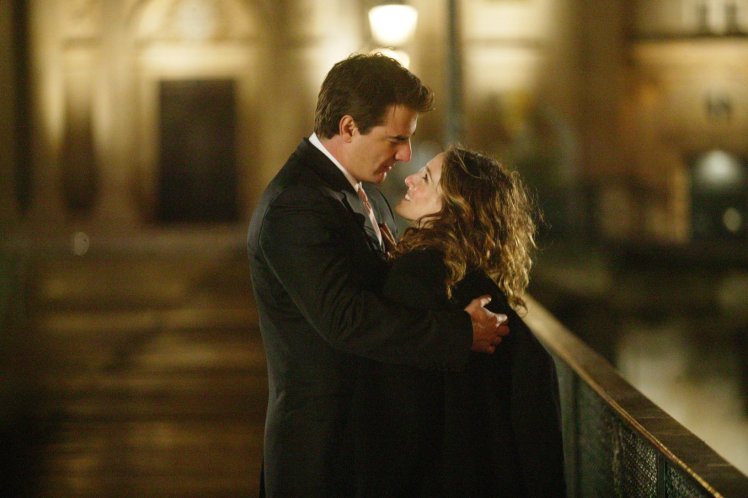 The breakdown:
Carrie's dress – $23,780
Christian Dior Gladiator heels with custom Swarovski crystal embellishment –$1000
Custom silk tulle veil with feather headpiece – $5000
Rehearsal dinner with three-course meal and alcohol for 30 guests – $8351
Hair and make up from upper east side's best as well as trials before the wedding – $1,463
Flowers for bouquets and venue decor – $40,000.
Stretch limo – $475
Ceremony and reception at the library – $50,000
Alcohol for 200+ guests – $8710
Catering by one of NY's best – $66,090.
Wedding planner – $15,000
Ultimately, the pressure gets to Big and he leaves Carrie at the altar. Long story short, they end up marrying seven months later in the city hall, in the vintage skirt suit…
https://www.youtube.com/watch?v=LfW9EU_g-1k