Every bride says to every bridesmaid when they are choosing the dress, 'You can totally wear this again!' And despite the fact that 100% of brides will say it, research indicates (just kidding – there is no research, just a pretty good hunch!) that almost all bridesmaids will never actually wear the dress again.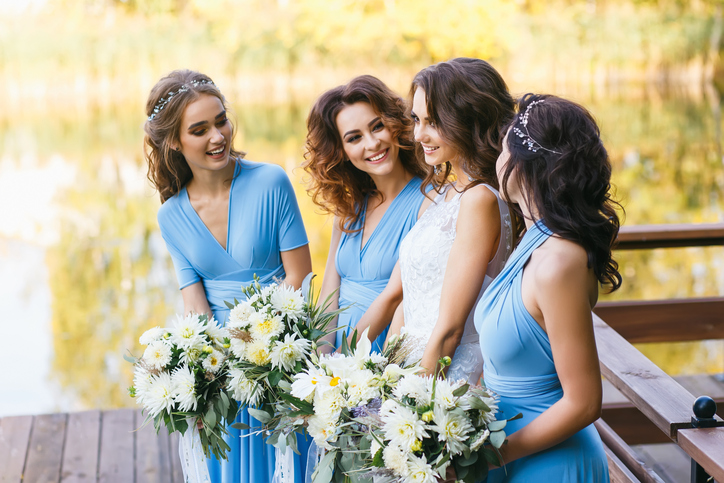 As a bride, you probably have more than enough to think about, without worrying that you are buying a bunch of bridesmaids' dresses that will never see the light of day again. If you are forking out for everything then you may not need to worry about this so much, but if you are asking your bridesmaids to pay for their own dresses, then it's a very nice idea to get something more versatile for them.
It would be fantastic if your bridal party could get a second or third use out of their gowns, and here is some great advice about trends and styles that can help make that happen.
Two key rules before you start, however:
Talk to your bridesmaids and include them in the decision-making process

Choose styles that flatter their individual body shape and size and that they will feel comfortable in again (especially important if you are making them pay for their dresses!)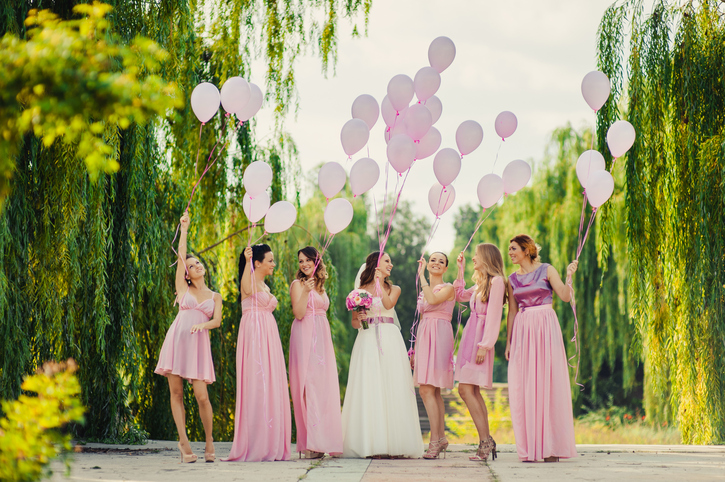 Stay away from full-length gowns
Weddings are usually a formal affair, and often the bridesmaids' dresses will be floor-length gowns perfect for a black-tie party. However, if after the wedding, your bridesmaids never go anywhere formal again, their dress is unlikely to be very versatile in the future.
Make choices that can be dressed down or made a little casual another day. Knee-length or tea-length dresses are lovely for this, especially fit and flare or A-line. The wearer can team her dress with pretty thongs and a denim jacket and totally get more than one wear out of it.
I am in love with this convertible mid-length dress from Bridesmaids Etc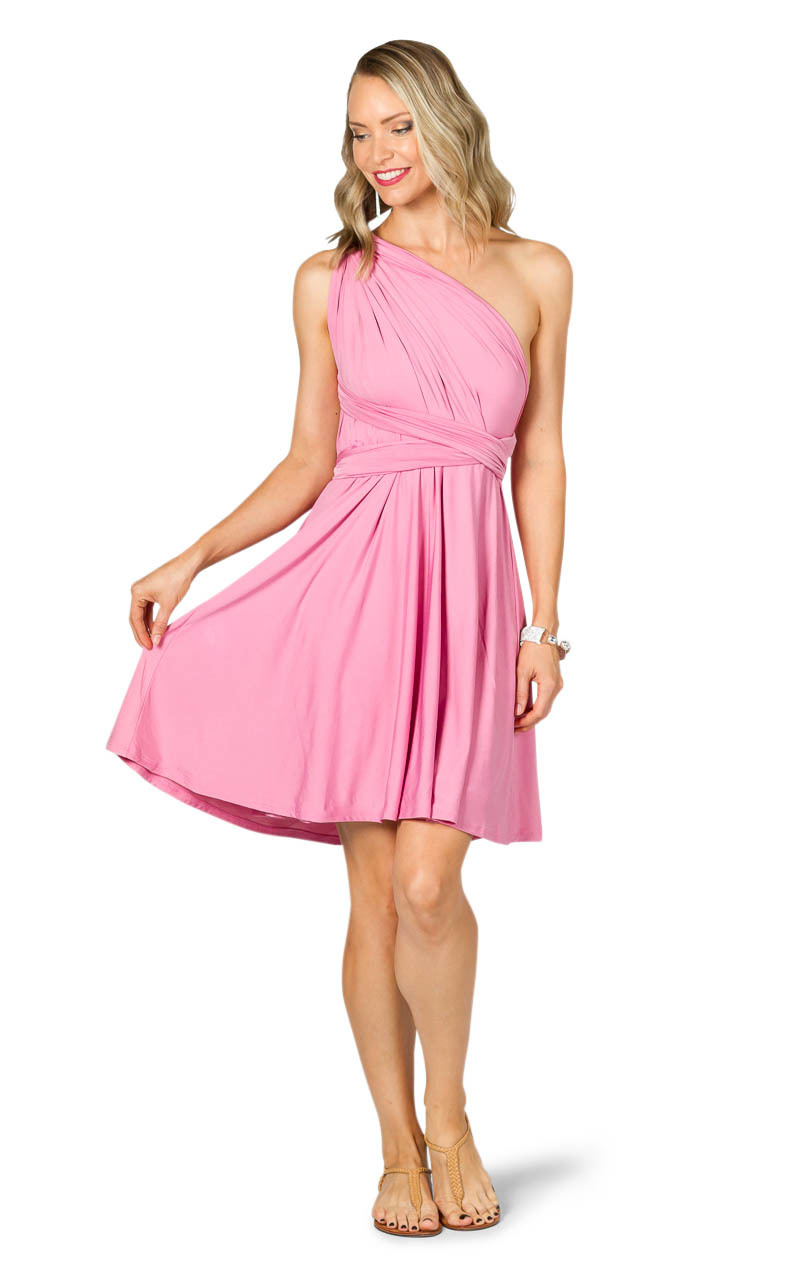 If you really want full-length, think more along the lines of pretty maxi-dresses than princess ballgowns. If she needs a tiara to wear it, then it's a bit too fancy to re-wear. This simple navy maxi-dress from Bridesmaids Online can easily be worn again at the beach or to a pool party for example.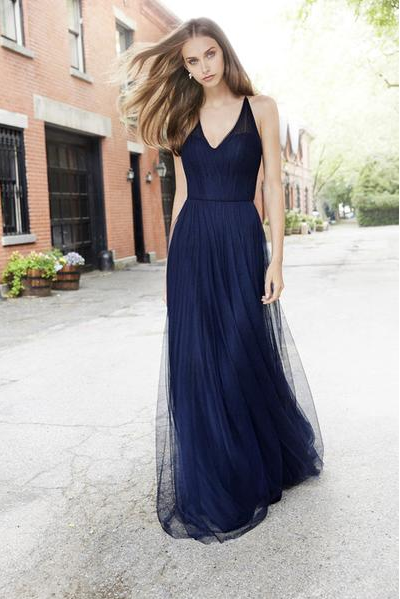 Bold colour themes are not likely to be reusable
You might have a colour theme for the wedding day that is totally you, but when you honestly think about it, doesn't lend itself well to being worn again. Hot pink dresses are not everyone's cup of tea, nor coral or purple and even deep red ones might be a tad overconfident for your friends to wear again. Teal can never be worn again. Anything very bold and that stands out a mile away looks stunning in your wedding photos but may stay in your bridesmaid's closet forever after.
Safer choices are navy, dove grey, softer pinks, yellow or greens, natural tones like browns, olive and even blacks. Prints, when done well, are good too.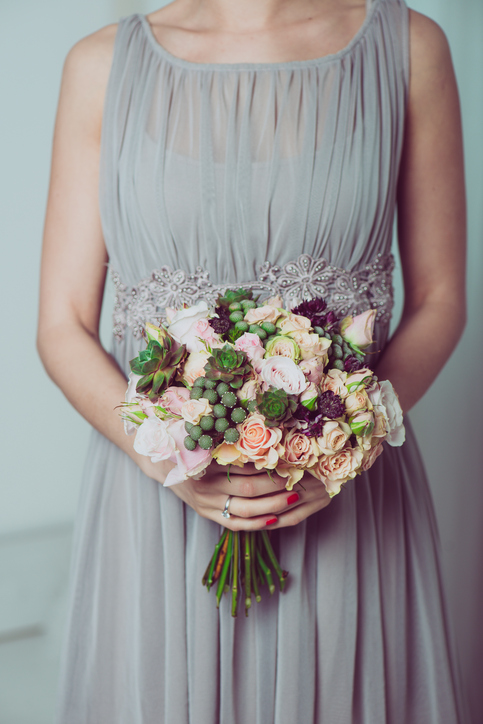 Too much lace or sparkle does not date well
Too much detailing in the gown screams wedding. Very few women under sixty will wear a gown again that has lace on it, or busy beading or embroidery. These touches can be done very well, however more often they are over the top, and once again perfect for walking down the aisle, but not for going on a date.
Keep it sleeker, simpler and less fussy. If you choose detailing, make it classy, or at least easy to remove.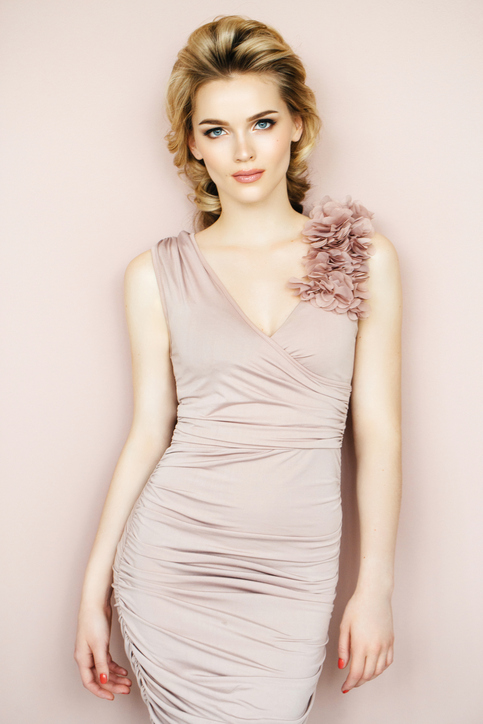 Clever use of colour and pattern
Patterns and contrasting colours are much more likely to get a re-wearing. Look for clever uses of black and white for example or beautiful dresses in vintage floral or tropical patterns. When your girls are all together these will look stunning, but when you take each dress individually, it gives the wearer a lot more options later on.
Choose gowns that aren't too fitted or would be difficult to adjust later
If your bridesmaids are young, or yet to have babies, then they may have some knockout figures, and you might be happy to show them off. But if you want their dresses to be versatile, don't go for too fitted, or so intricate or fussy that it can't be adjusted later. Your bridesmaids will almost certainly change shape as they grow finer with age, so give them a bit more leeway. Don't go too fitted in the legs, around the bust, or have things like shoestring straps that don't date well.
Choose simple, vintage or classical
Don't choose a dress that is so on trend that it can't be worn by next year. Make your choices more classical and simple, with well-tailored lines, graceful silhouettes, decent fabrics and as we mentioned above, not too much busy detail.
Think vintage looks; they have lasted through the years because they date well and are always beautiful and flattering. Think a 1930s style Gatsby dress, or a feminine 1950s skirt-line, or anything Audrey Hepburn or Grace Kelly ever wore. For handmade vintage styles that flatter everyone, check out this one!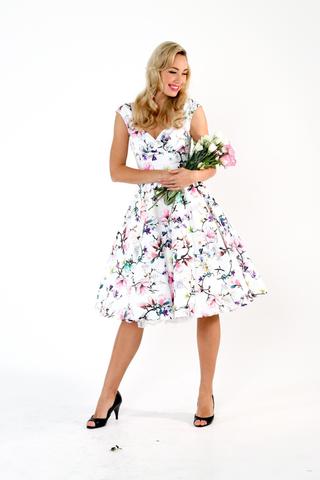 Rarely will the exact same style of dress work for all your bridesmaids; let some variety and personality shine
Although having all of your girls matching is often the point of bridesmaids' dresses, if you really want them to wear them again, it is better to choose dresses that suit your girls' shape, style and personality.
You could still have matching features, such as the colour choices, fabric pattern or length, but let the girls have more say in the individual style of the dress. More and more dress designers are coming on board with this versatility and will offer you a range of shapes and sizes in one colour or pattern theme. Or you could get something made up.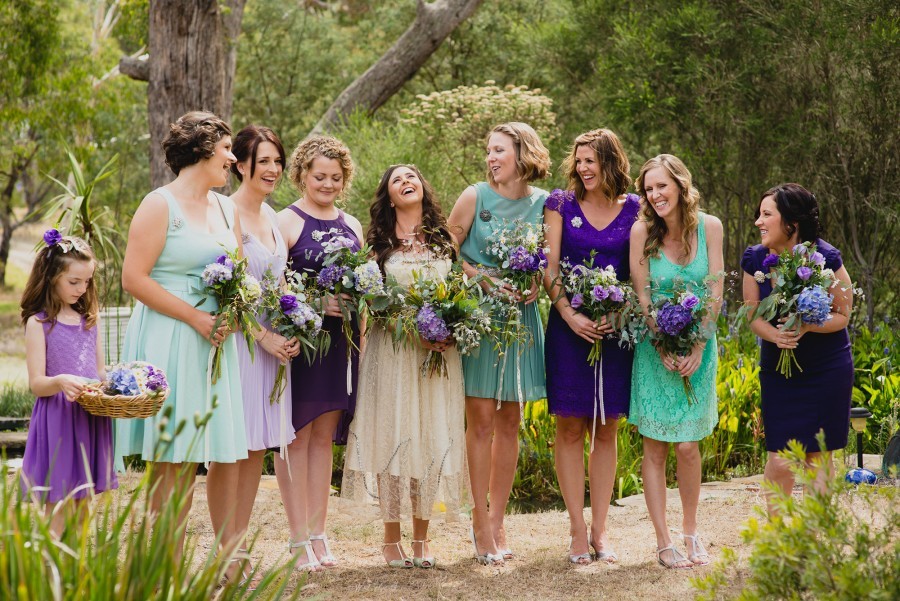 So, if you really want to be the rare bride who truthfully says, 'You can totally wear this again,' and have your bridesmaids excitedly believe it, follow these simple guidelines. But best of all, talk to your girls about what they would like as well because this will really be the best indication of if they like it enough to get a second wear out their dress.