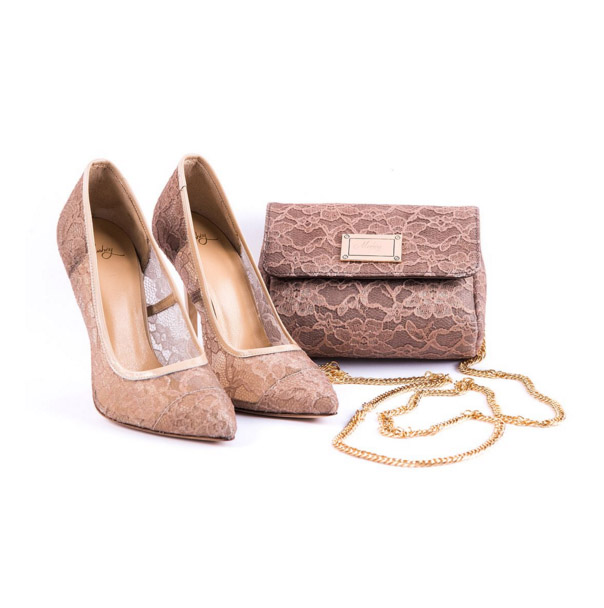 From running errands to planning the hen's celebrations and even helping dress the bride on the wedding day, being a bridesmaid is no small feat. This is why many brides choose to buy their bridesmaids a gift as a way of saying 'thank you' for all their hard work. If you are considering buying gifts for your bridesmaids, here are some thoughtful bridesmaid gift ideas.
Perhaps you would prefer to say 'thank you' with an experience, or maybe a gift of jewellery is more to your liking. Here are some bridesmaids gift ideas for your consideration:
Embroidered robes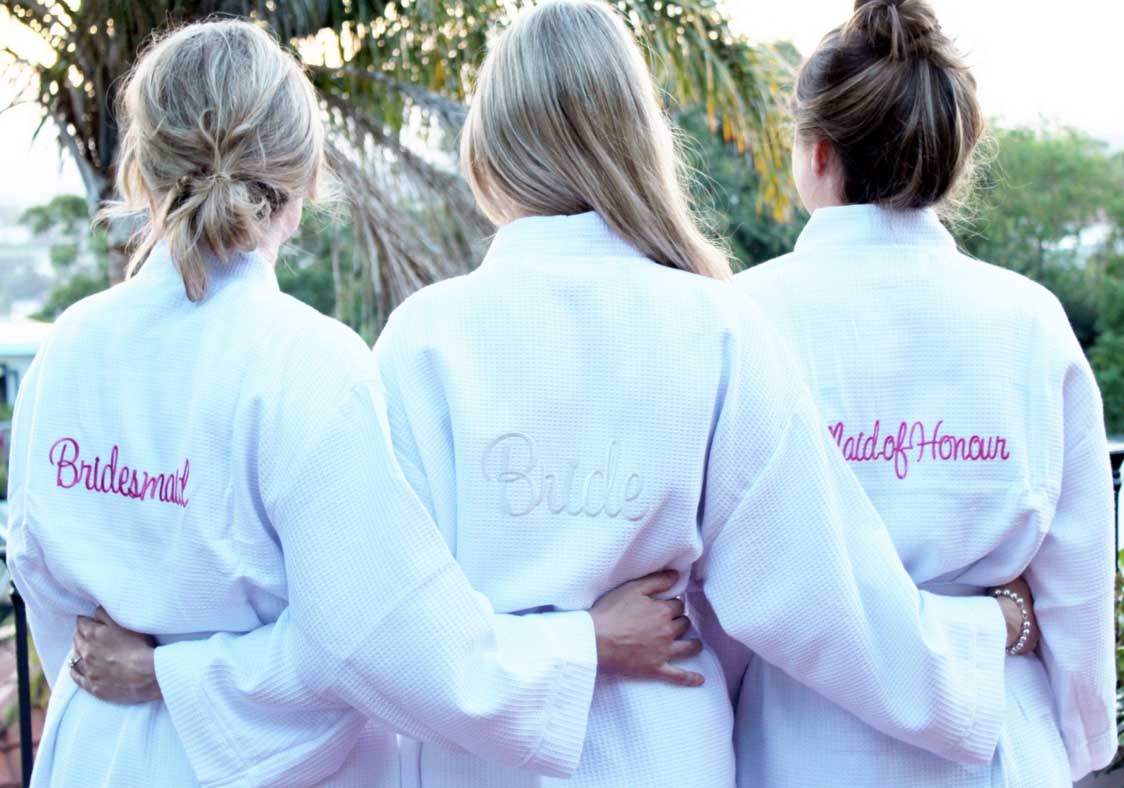 Not only does a luxurious robe feel great and serve as a lovely gift, but you can make it extra special by embroidering 'bridesmaid' or your bridesmaid's name on the back. The best part is they can wear it on the day and keep it as a cosy reminder of your wedding!
Beauty treatments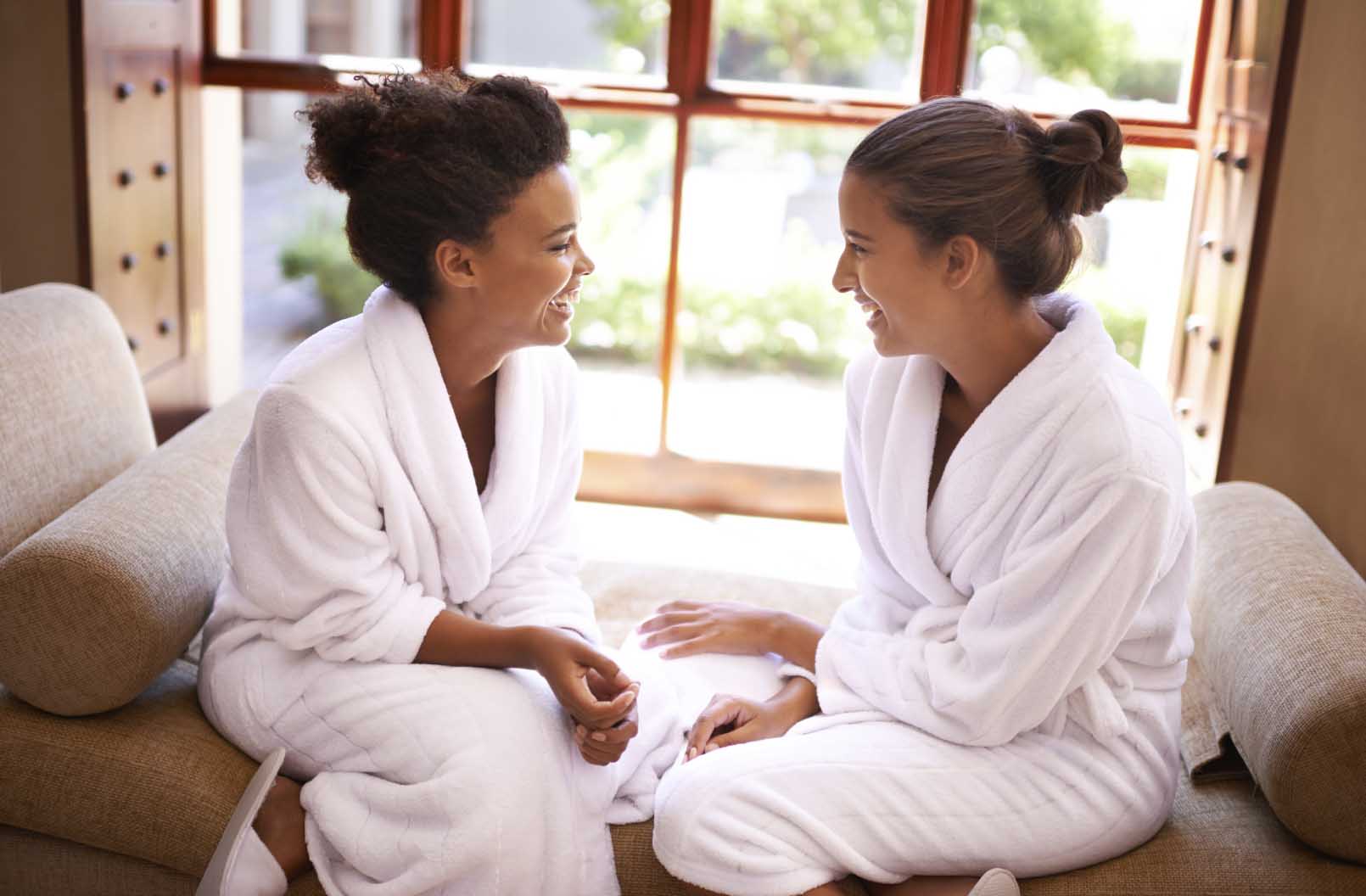 Your bridesmaids are going to be pretty exhausted when everything is over and done with, so why not treat them to a spa day? You could arrange for them to go to the spa as a group for a girls day out, or you could give each of the girls their own voucher to arrange a spa treatment of their own whenever it suits them. This is a really thoughtful gift that the girls are sure to appreciate.
[ew-supplier-carousel]
An illustration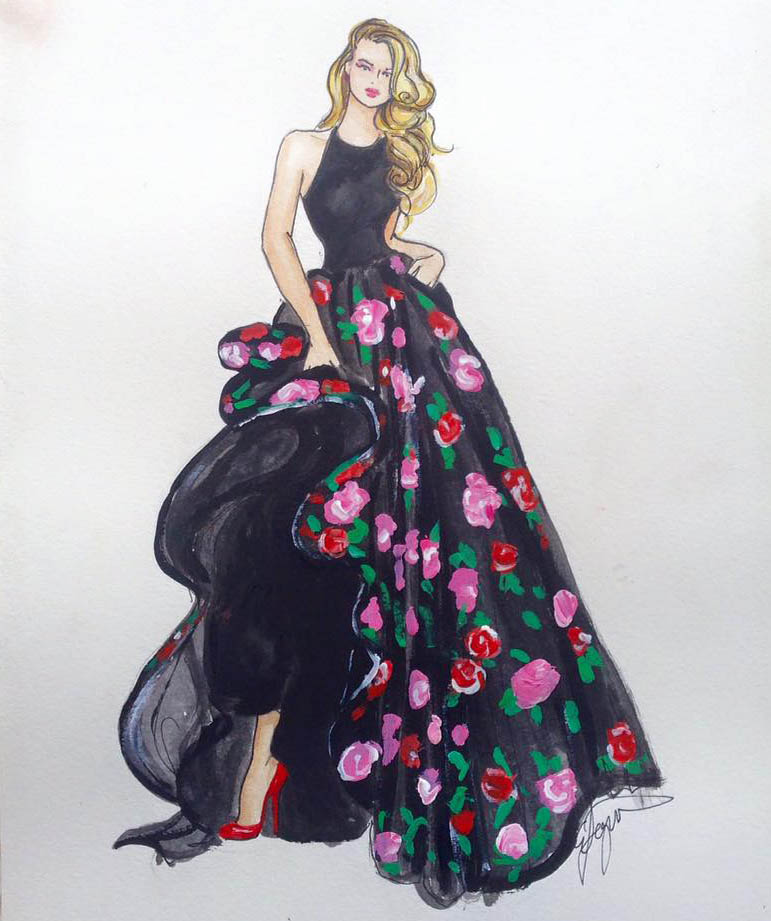 If you are looking for more personal bridesmaid gift ideas, you can enlist the services of a professional illustrator to illustrate each of your bridesmaids in their bridesmaid dresses. This is a sweet way to say 'thank you', but also a lovely visual memento for them to keep.
Jewellery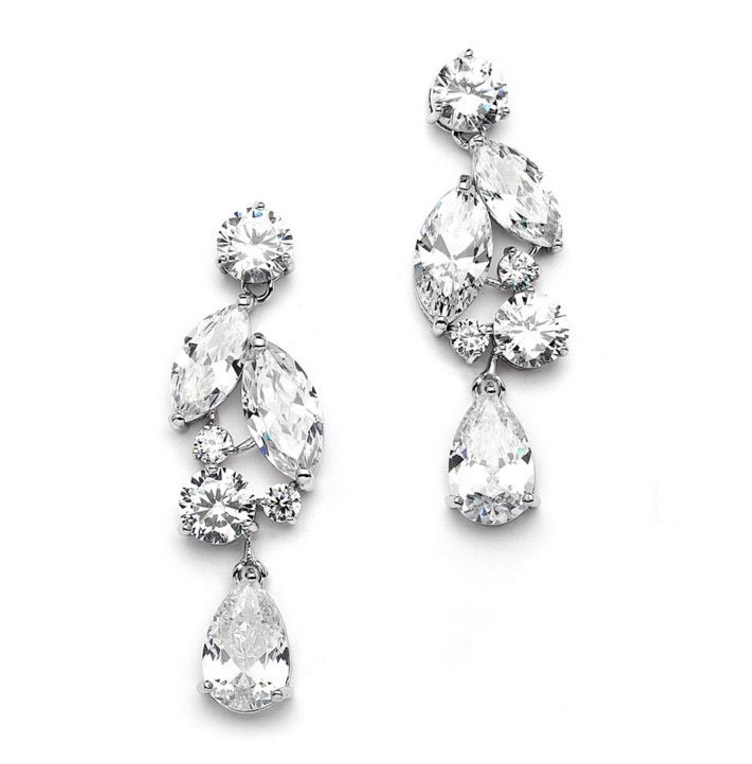 Jewellery is a classic gift option as it can be very personal, easily gifted and something you can keep forever. Whether it's a pair of earrings or a personalised necklace or bracelet that takes your fancy, pick something that you know your maids will like to wear again and again.
A box of treats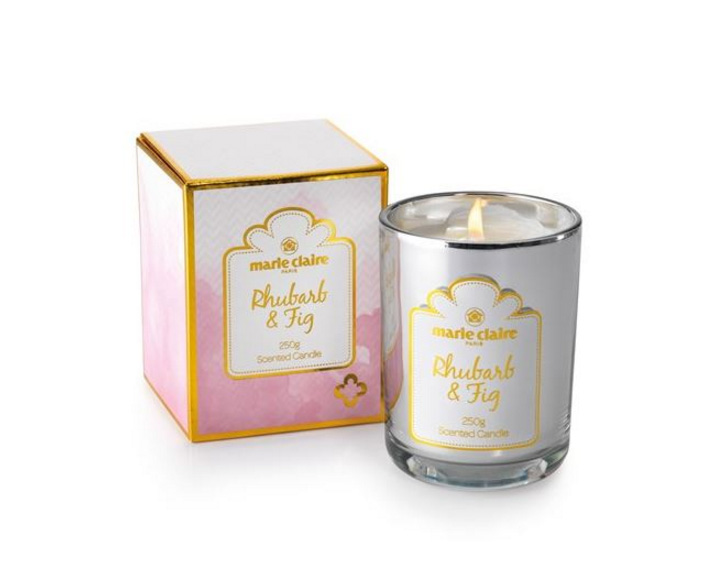 Being a bridesmaid is a huge honour and it is likely that your girls will have lots of keepsakes from the day that they want to hold onto. Source a beautiful box that they can keep and present it filled with goodies you know you maids will love. Items such as scented candles, perfume, lollies/chocolates, tea, wine/champagne, nail polish, make-up, a good book and even vouchers to tickets to a show are all pretty good options.
A bridesmaid's emergency Kit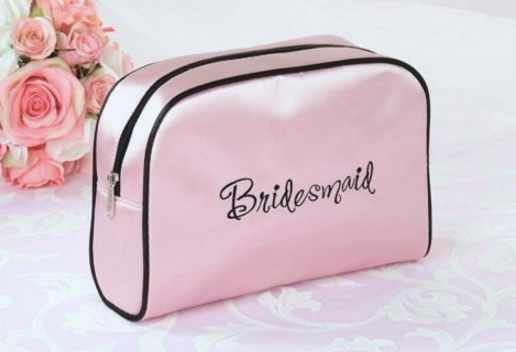 A clever and thoughtful gift idea for your bridesmaids is to put together a small emergency kit containing all the essentials for the big day. Not only are these a great idea for the day of the wedding, but they can be reused whenever your girls are traveling and need to have these emergency items on hand. Items such as band-aids, chewies, deodorant, lip-gloss, dry shampoo, lipstick, self-tanner, and Hollywood tape are just a few items you could include in the kit.
Makeover photo shoot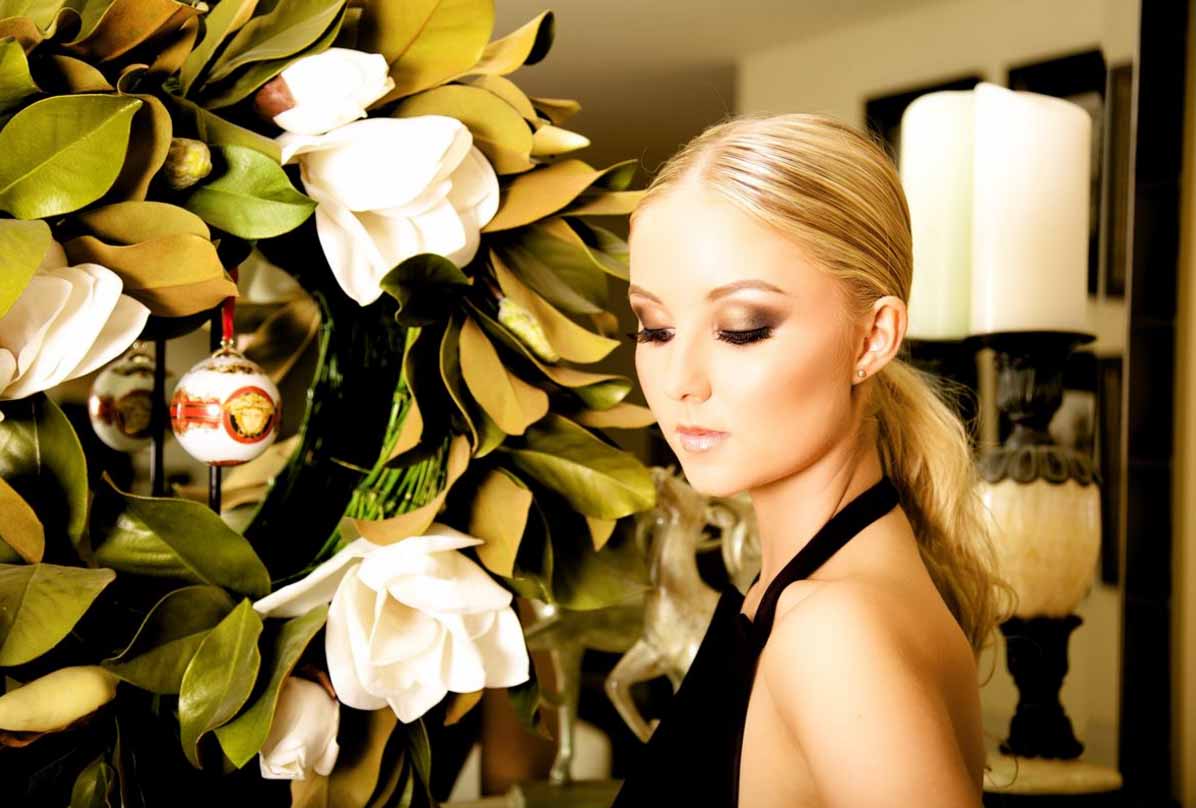 You can book your bridesmaids in for a 'make over' photo shoot which includes professional hair and make-up and beautiful professional photographs! Not only will it be a fun experience to share together, but it's also a lovely gift that your maids can keep forever. Make it extra special and purchase a beautiful frame for one of her favourite photos from the session.
Matching clutch for her shoes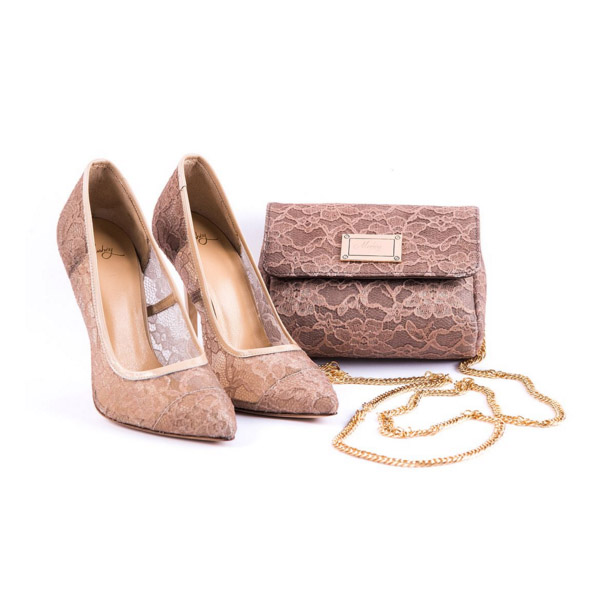 Lots of people forget that their bridesmaids are going to need some essentials with them on the big day. Why not get each of the girls a cute clutch that matches their shoes? That way they will look great and co-ordinate, but will still have somewhere to stash their cash and makeup!
Have you found perfect bridesmaids dresses for your gals? Find some great local suppliers here.