Have an upcoming wedding and stuck on what to gift the bride at her bridal shower? Need the perfect shower gift? If so, here's 15 bridal shower gift ideas perfect for the modern bride!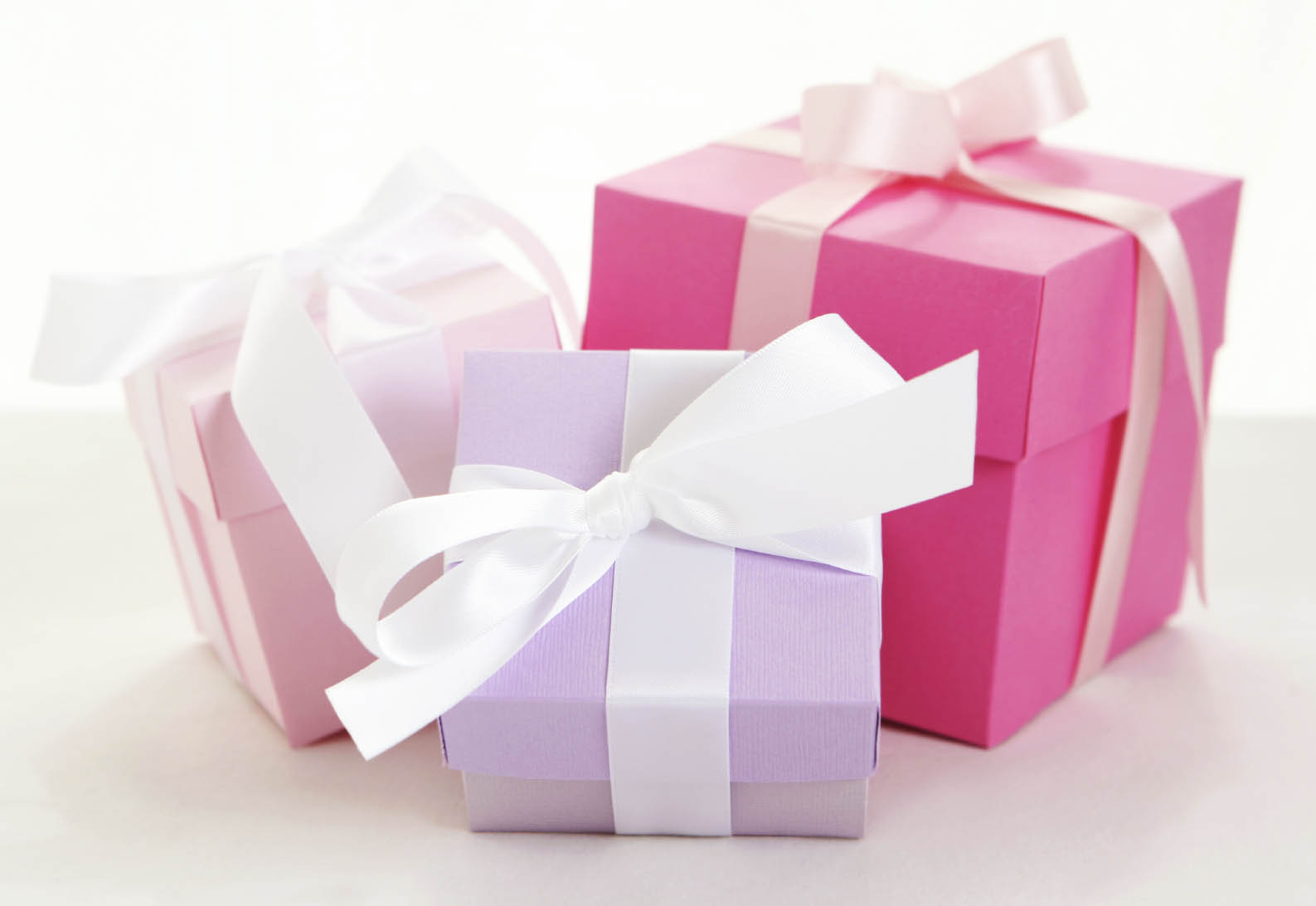 Scented candle or a spa treatment
Traditionally, because the bridal shower was about offsetting the cost of a dowry, gifts of money and jewellery were given, as were presents to help the bride set up her marital home.
However, today, modern bridal showers are about the bride herself, so a gift like scented candles are both for the bride, but also for her home too! Or, you could go one better and book her into a luxury spa experience! A massage, facial or some time in the sauna might be exactly what she needs as a bridal shower gift!
A spa treatment is an ideal way to reduce pre-wedding stress. Look for home-based treatments or purchase a voucher for a day of pampering.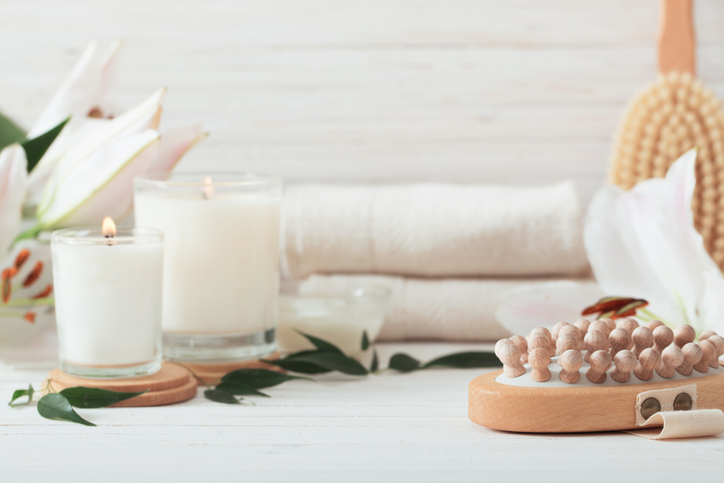 Something thoughtful
Whilst a kitchen tea calls for gifts that are restricted to the boundaries of the kitchen, a bridal shower allows for a greater scope of gift varieties. A luxurious dressing gown to be used when the bride gets ready on the morning of her wedding is both a thoughtful and practical gift.
Have the pocket embroidered with her post wedding initials for an extra special touch!
Lingerie
Items such as lingerie and negligees are a modern choice for a bridal shower gift. They are considered somewhat 'luxury items' and are appropriate gifts in a modern context – and not to mention a far cry from bridal shower gifts of old! If you don't know her size or taste, then why not buy her a voucher or a garter or some stay ups? Something her and her partner can enjoy!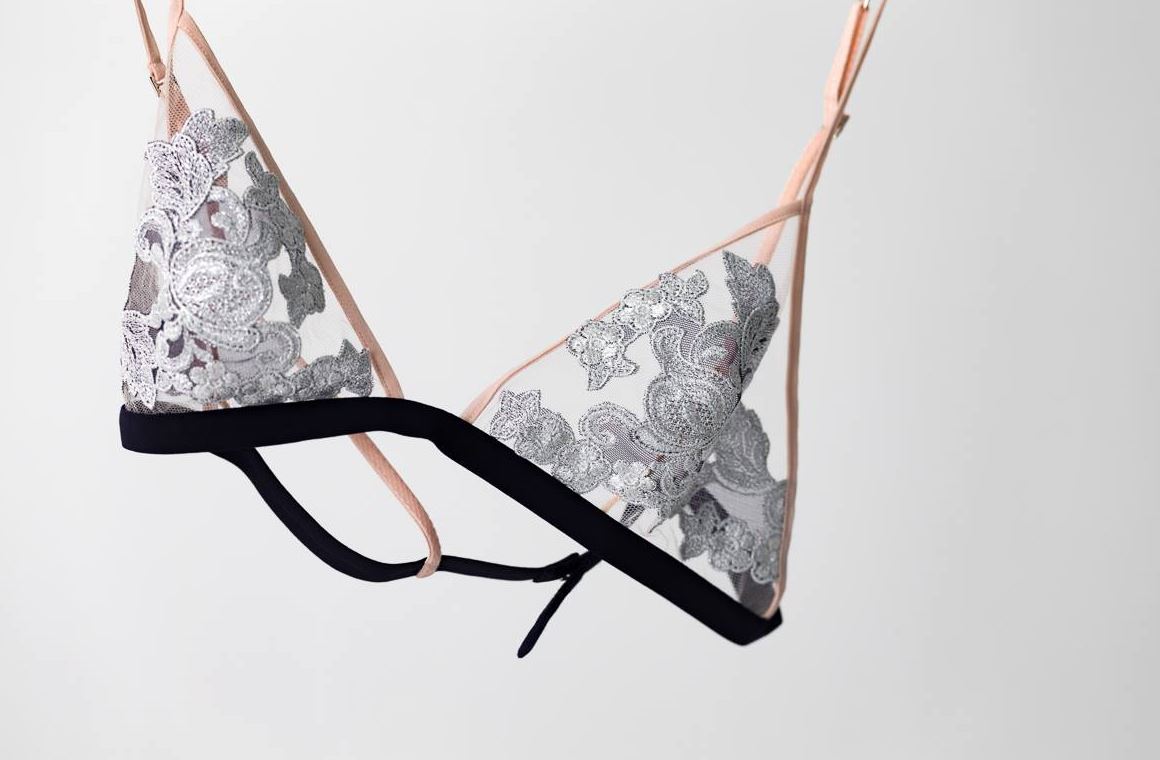 A robe to wear the morning of the wedding
A beautiful silk robe is the perfect gift for any bride-to-be.
Even if she has already ordered robes for her and her bridesmaids to wear the morning of the wedding, she can take yours on the honeymoon or simply keep it for lazy days at home.
Monthly subscription
Traditionally, the focus of a bridal shower was to supply the bride with items for her home, as well as advice about managing her household and well wishes for her future marriage.
A modern interpretation of this sentiment could be a monthly subscription to a magazine or club that suits the tastes of the bride is a thoughtful gift, and things like home, craft or fashion magazines are a great option for creative brides. This is truly the bridal shower gift that keeps on giving!
Entertaining
A recipe book or cocktail recipe book can is a great gift for a bride who loves to cook and entertain. Go a step further and even buy her a cocktail mixing kit, or some cute items to use at a dinner party such as cocktail or wine glasses, or even some beautiful metallic serving cutlery.
Bed linen
Fresh bed linen is both practical and symbolic, as it represents a fresh start and new beginnings.
Essentially the focus of a bridal shower was to supply the bride with items for her home, as well as advice and well wishes for her future marriage.
A beautiful cosy throw is the perfect gift for newlyweds – so many comfy nights in to look forward to!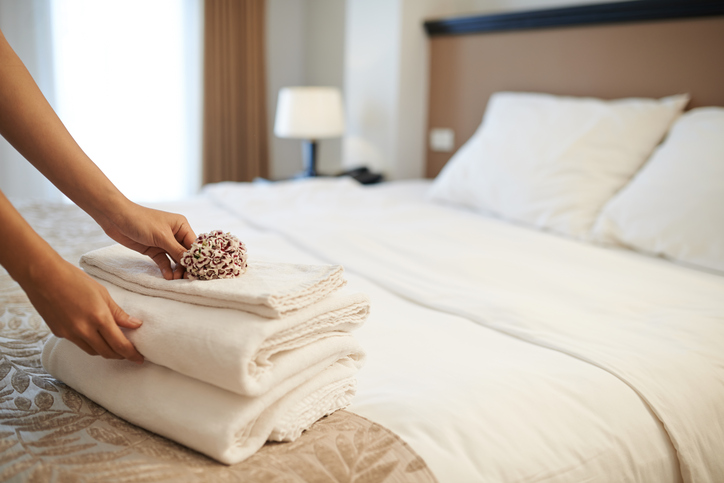 A beautiful photo frame
The newlyweds will be swimming in wedding photos after the big day. Instead of putting them in an album to collect dust, gifting a beautiful photo frame will give them an excuse to display some of their photos on their wall. Plus there's no such thing as too many photo frames, right?
Toiletries
Toiletries such as bubble bath, bath bombs or massage oils are always a bridal shower winner. Have these packaged in a beautiful basket for the bathroom and… Voila! The perfect gift.
Coffee table book
A coffee table book based on a topic the bride loves or a tasteful scrapbook that the couple can use to put photos of their honeymoon are both considerate gift options.
These are great keepsakes the couple can have in their homes for many years to come.
Something to relax
A breakfast in bed serving tray and a breakfast recipe book is a sweet gift option to encourage the bride to enjoy her mornings and weekends in a relaxing manner. This is particularity great for a bride who is always very busy!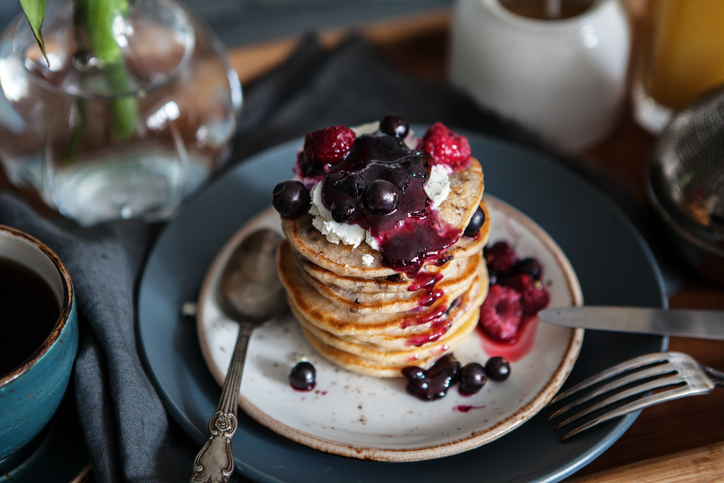 Couples activities
A couple's activity voucher such as a dance class or unique experience is both thoughtful and fun. They can use it before the wedding to perfect their first dance, or save it for something special to do together once all the wedding planning and celebrations have concluded.
Something for the honeymoon
Honeymoon accessories such as a beach bag and towel or co-coordinating thongs and sarong will remind the bride to get packing before the wedding.
Also, any travel essentials such as personalised luggage tags, locks or a travel pillow will be graciously accepted.
Not only is this a practical gift, but it will get the bride excited for the adventures ahead!
Quality champagne glasses or wine tumblers
Once married, the newlyweds will have plenty of nights to themselves to look forward to. To make these nights in even more special, a beautiful set of champagne glasses on wine tumblers might be the perfect addition.
Cheese board
Like mentioned above, the newlyweds will have plenty of nights in together after the wedding. To help them make the most of it, a quality cheese board is the perfect gift.
A few of her favourite things
A box filled with a few of her favourite things is a sweet gesture and easy to do. Items such as her favourite tea, flowers, soaps and chocolates are perfect a bridal shower gift!
If you know the bride well, then this will be easy for you!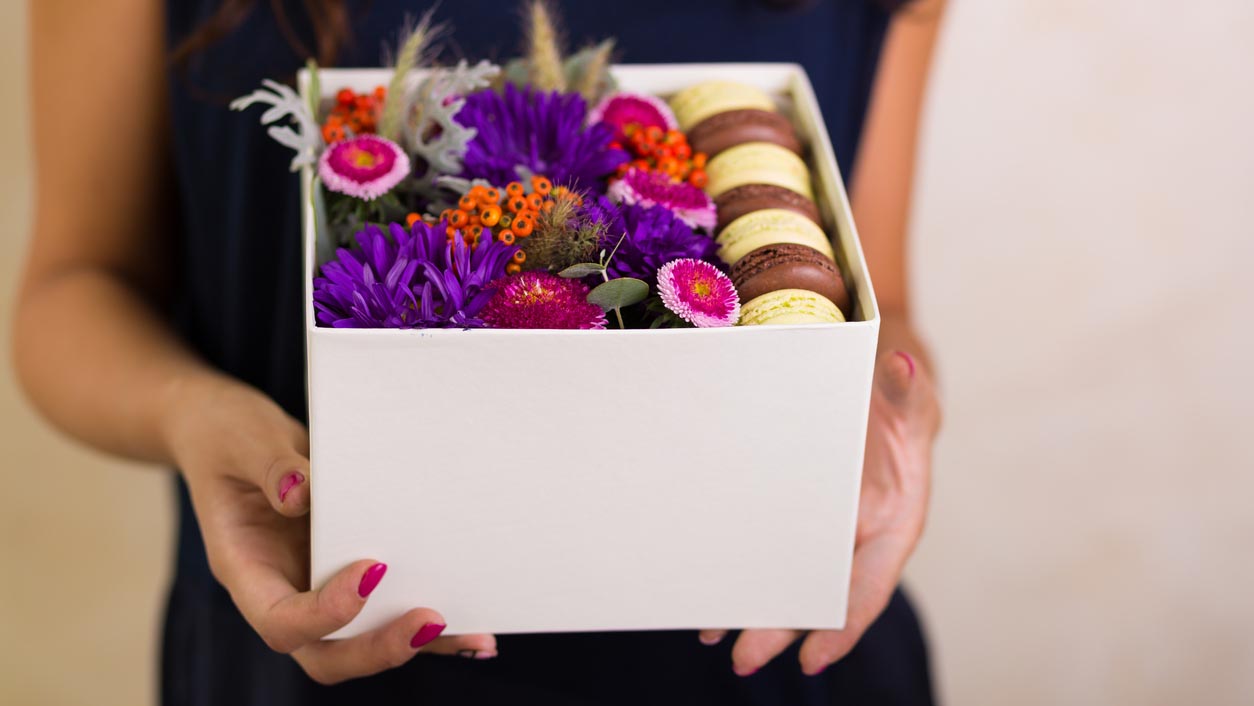 Homewares
In a modern context, brides may have a bridal shower in lieu of a kitchen tea, or they may have both. Unlike a kitchen tea, which requires gifts for the kitchen, a modern bridal shower is centred around buying gifts for the bride herself, but can also be homewares and kitchen appliances if she wishes.
Homewares will never be out of fashion, especially items that suit the bride to be's tastes. Ornamental objects like crystal candlesticks, vases or photo frames are timeless gift options that everyone loves receiving.
World map or globe
If the bride and her betrothed are keen travellers, gifting them a stunning large map to hang on their wall could be the perfect choice. There's even some novelty maps out there that allows you to colour in the countries you have visited. Super cute!
Quality pyjamas
What woman doesn't love receiving beautiful quality pyjamas or slippers as a gift? This gift is perfect as it can be personalised to the bride and it gives her an excuse to put her feet up in the often stressful lead up to the wedding.
Personalised present
Often, modern brides will create a gift registry which stipulates what gifts the bride needs or would desire, thus making the gift purchasing process much easier for attendees. However, if the bride to be in question has not done this, something sweet and thoughtful like personalised items such as coasters, a cheeseboard or doormat with her and her husband to be's initials, are all fail-safe bridal shower gift ideas.
If you are hoping to gift the bride specifically, you could even get her a monogrammed phone case or pouch. What bride doesn't love a good personalised accessory?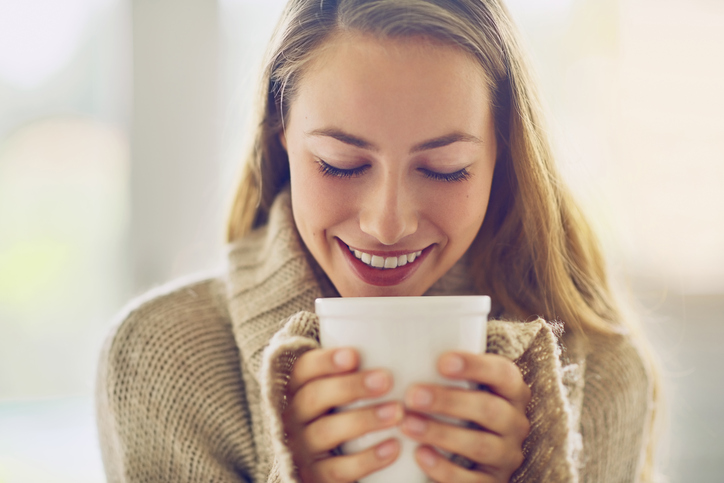 A quality overnight bag for the wedding night
Unfortunately, the lead up to the wedding is so stressful many couples forget to pack an overnight bag for their wedding night. If you choose to gift the bride a beautiful overnight bag, she might just remember to take it on the big day.
Her favourite tea
If the bride is a tea lover, she might really appreciate receiving a box of her favourite tea to keep her relaxed in the lead up to the big day. Many brides don't take the time out for themselves during the planning process, and a cup of cake might just be exactly what she needs.
You could even throw in a few new flavours to spark her interest and bring out her adventurous side!
Date night jar
For those who like to get a little creative with their gift giving, a date night jar is the perfect way to keep the good times rolling for the newlyweds after their wedding celebrations are said and done.
Simply come up with a number of date night ideas personalised to the couple and place them in a beautifully decorated jar… Voila! A personalised gift that's special, cheap and creative.
A beautiful print
Art prints are relatively inexpensive but are known to make a statement once framed and hanging on the wall.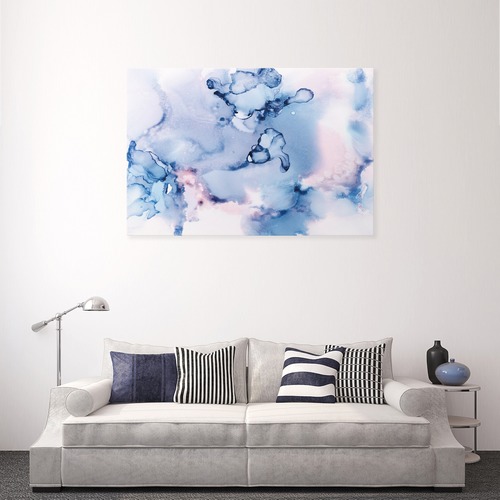 Decanter
Every newlywed couple needs a beautiful decanter to display their wine. This is the perfect gift as it can be kept for many years to come and it's just a boring blender or set of sauce pans – winning!
His and hers
Basically anything labelled 'his and hers' makes the perfect bridal shower gift. Everyone loves a good matching outfit, coffee mug and matching pillow cover.
Personalised art
A beautiful piece of commissioned art is the perfect gift for newlyweds. This doesn't even have to be expensive – you could even commission a caricature for the newlyweds to hang on their wall for a bit of a laugh!