When it comes to your wedding day, you want to make sure your bridal party aesthetic is on point.
Bridal party outfits is one of the most important elements of a wedding. Couples will usually spend a great deal of time and effort finding the perfect bridesmaid dresses and groomsmen suits to blend seamlessly with their wedding theme and colour scheme. But how much does it all cost?
Here's what the 2019 Australian Wedding Industry Report found: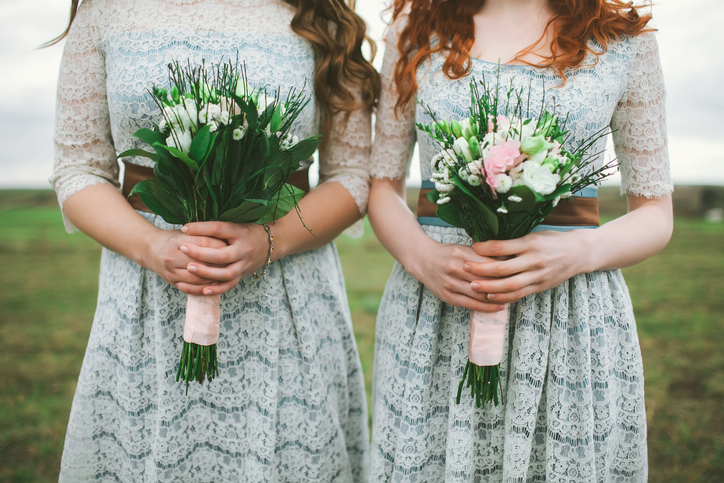 Fun Facts
The average number of people in a wedding party has decreased, with couples choosing to have one or two bridesmaids or groomsmen instead of a larger bridal party. 46% of couples have between seven and 10 people in their wedding party, and 9% of weddings feature mixed gender bridal parties with bridesmen and groomsmaid!
When it comes to bridesmaid dresses, 82% of couples will purchase the dresses themselves, 6% will have a friend or family member make the bridesmaid dresses, while the remaining percentage get their girlfriends to purchase or provide their own dresses.
For groomsmen suits, 23% of Australian couples hire suits, 27% have suits custom made and 50% buy them straight off the rack.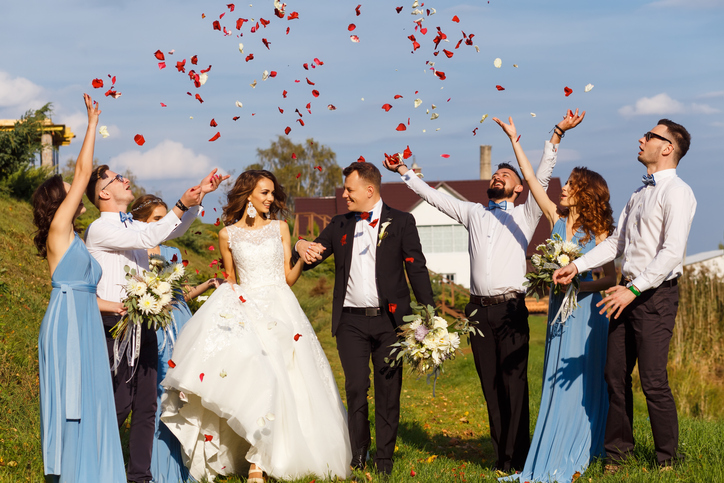 Bridesmaid Dress Prices
According to the 2019 Australian Wedding Industry Report, 65% of couples spend up to $200 for each bridesmaid. 28% spend between $200 and $400, 4% spend between $400 and $800, and 3% spend over $800 for each bridesmaid dress.
For dressing multiple bridesmaids, the average price Australian couples are willing to pay is $814.
New South Wales couples spend an average of $1,012 on their bridesmaid outfits, with Tasmanian couples following closely behind forking out an average of $930.
South Australian couples spend an average price of $911 on their bridesmaids, with Victoria couples spending $833 to ensure their bridesmaids fit the colour scheme and aesthetic of the wedding.
Western Australia couples are willing to spend an average of $678 on bridesmaid dresses, and Queensland couples an average of $559.
Australian Capital Territory couples spend the least, forking out an average of $453 to dress their bridal party.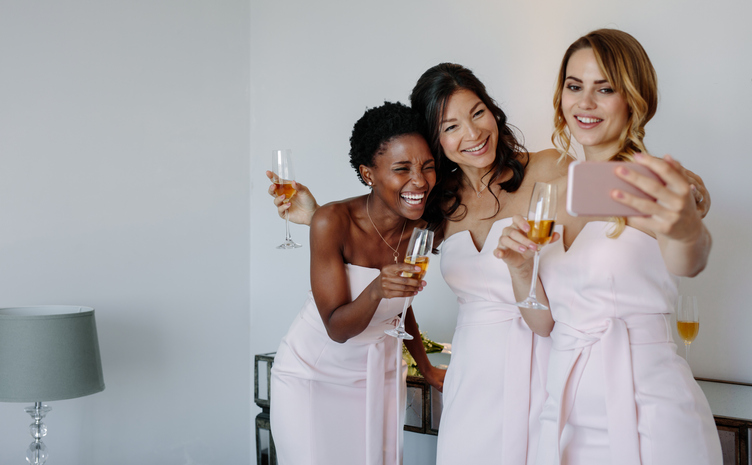 How Can We Help?
Couples will always put a substantial portion of their budget towards dressing their bridal party. It's all about creating the perfect bridal party aesthetic that complements the colour scheme, theme and overall style. It's not an easy task, but with the help of the Easy Weddings directory, you'll have a list of local formalwear and bridesmaid dress stores to visit in no time.