The tradition of throwing the bridal garter dates back to the 1300s when wedding guests believed having a piece of the bride's outfit would bring them good luck, so they often tore pieces off the bride's dress to take home with them!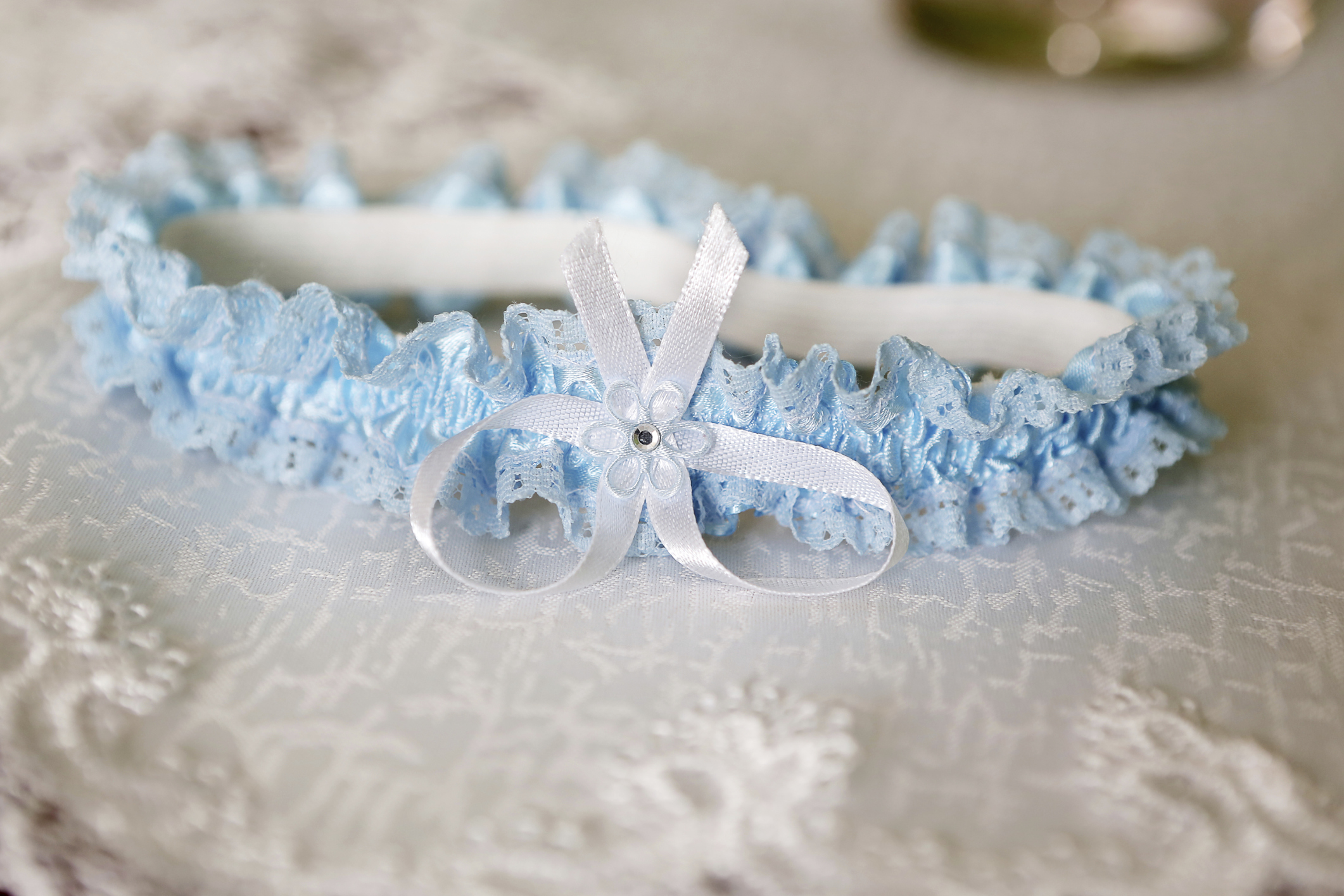 Of course, this custom sounds a little odd to modern wedding goers and, frankly, even brides back then would have loathed the thought of their precious wedding gown being shredded by guests.
So, thankfully, the practice has evolved into today's custom where the groom takes off the bride's garter and throws it to the single male wedding guests in the belief that whomever catches it will be the next groom.
Do we need to do it?
Barring the actual legal wedding ceremony, there's little you must to during a wedding and the throwing of the garter isn't nearly as popular today as it has been in the past, however, it can be a fun part of your reception – and a highlight of the event, so don't rule it out altogether.
One great way to incorporate the garter toss it is to combine it with the bouquet toss, and then have the single girl that caught the bouquet dance with the single guy who caught the garter to a light-hearted song.
Your guests won't be able to help smiling!
Current trends in wedding garters
A modern bridal garter is not necessarily a simple satin band.
Wedding designers have started putting as much thought into bridal garters as into the bridal gown itself. Take some time to think about the type of garter you want, and how it ties in with the overall look and feel of your wedding.
After all, unlike the rest of your wedding lingerie it will be seen by all of your guests and will probably feature in several photos.
Having a blue garter is still a popular option, and is a great way to introduce the traditional 'something blue' into your wedding outfit.
This works particularly well if blue doesn't fit in with your colour scheme, as the garter won't be seen until the actual garter throwing part of the reception.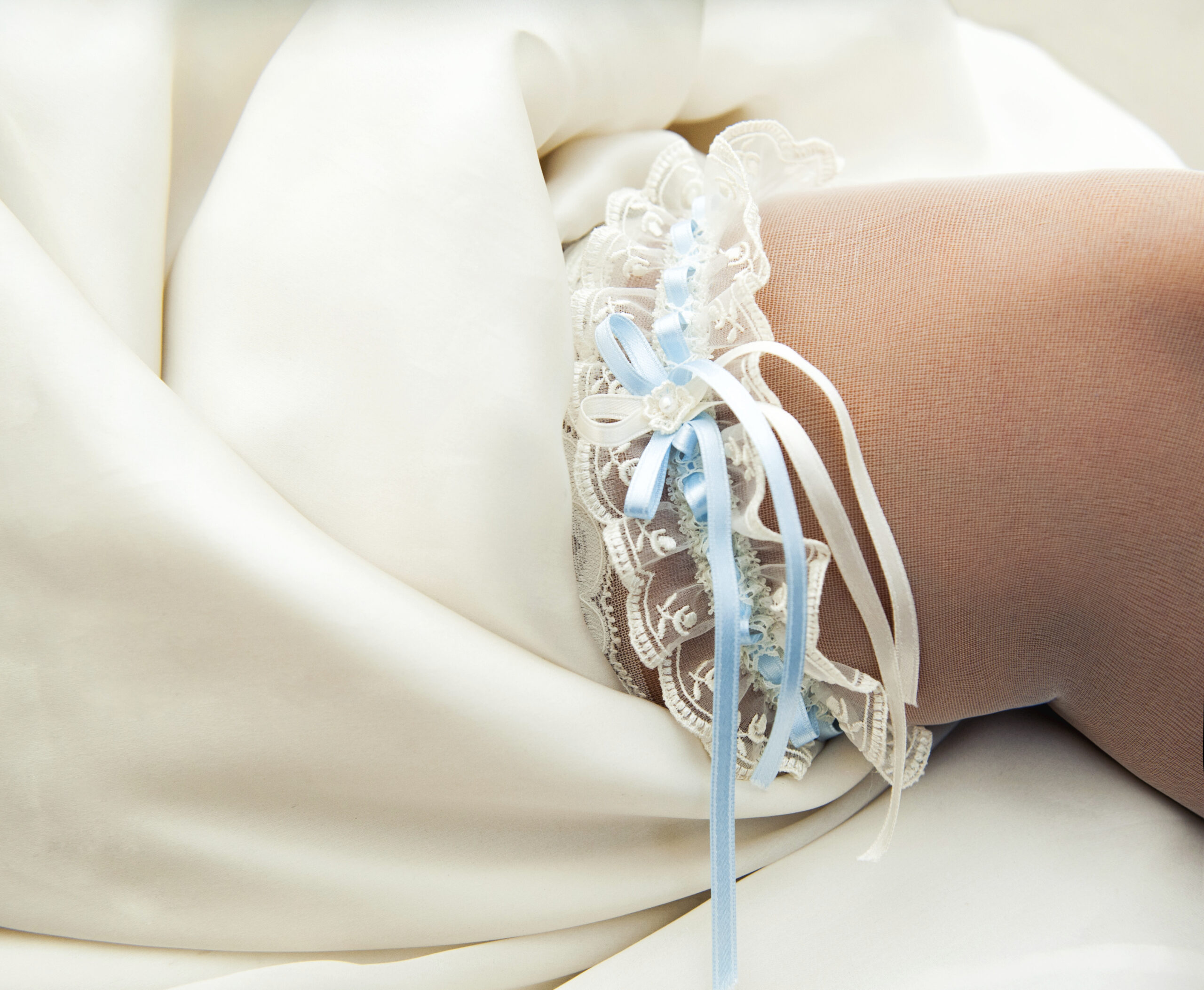 If you have a theme to your wedding, you may be able to find a garter that ties into it, or have one specially made for the occasion.
Your garter could match your colour scheme or be decorated with satin flowers similar to those in your bouquet. It could be adorned with pearls or diamante to match your wedding jewellery, or could incorporate your wedding motif.
If you have been a little conservative with your bridal outfit you might want to have a bit of fun with your bridal garter. Choose something that you love and it will really reflect your personality. Don't worry about sticking with tradition, or matching your garter to your dress; it can stand as an item in its own right.
Wearing a wedding garter
Wearing the garter may feel a little odd if you aren't used to it so maybe practise wearing a garter with a skirt beforehand so you have the confidence to know it won't fall down in the middle of your ceremony.
Your fiance might also want to practise taking it off, so he doesn't get it wrong on the big day.
Oh, and a hint: If you are wearing stockings with your dress make sure you have a spare pair in case they get laddered during the removal of the garter.