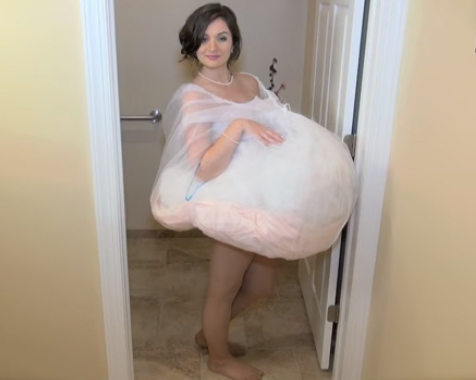 A former bridal shop consultant has come up with a whacky – but very sensible – solution to an age-old bridal problem: how do I go to the bathroom in my wedding dress?
Every bride knows how difficult it is to answer Nature's call when you're strapped into a tight-fitting – or huge merengue-like wedding gown. Either you risk staining your dress by going it alone or you enlist the help of your bridesmaids, which can be pretty embarrassing.
That is, until now. Heather Stenlake, the former bridal shop consultant from Pennsylvania, in the U.S., couldn't understand why nobody had come up with a solution to a question she was most asked: How do I go to the bathroom in this thing?" So she set about inventing a solution that helps brides go about their business – without an audience.
It's called Bridal Buddy. It is, essentially, an undergarment slip which brides can use to bag their dress when they use the toilet and the invention even has little sleeves for brides to poke their arms through.
The inventor and mother-of-two's vision is clear, "To save the brides of the world from having a horrible bathroom bridal experience, one Bridal Buddy at a time."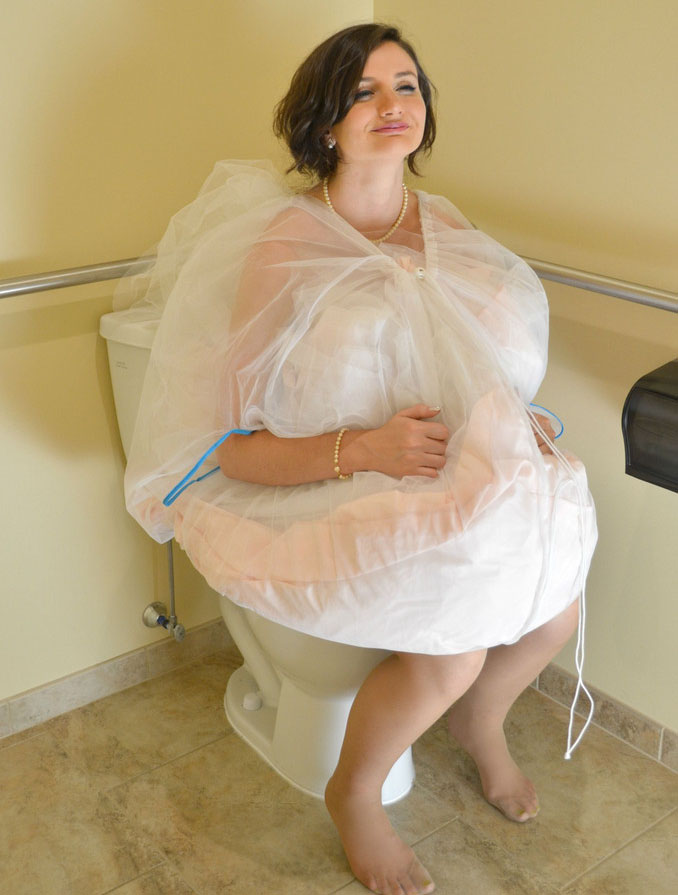 The demonstrative video on the Bridal Buddy website explains the benefits of the invention and makes some pretty valid points too, one of them being, "You can enlist the help of your trusted bridesmaids but friendship only goes so far."
The current version of Bridal Buddy is only designed to be used with princess-style ballgowns, so if you're wearing a trumpet or mermaid style dress, you'll still need to rely on your real life buddies…