Good make up artists get booked up for weddings early, particularly in high season, so make sure you look for one at least four to five months before your wedding, if not earlier. However, you shouldn't book your wedding make up trial until two to three months before the wedding as there are certain things you will need to know before your make up artist can create your wedding day look.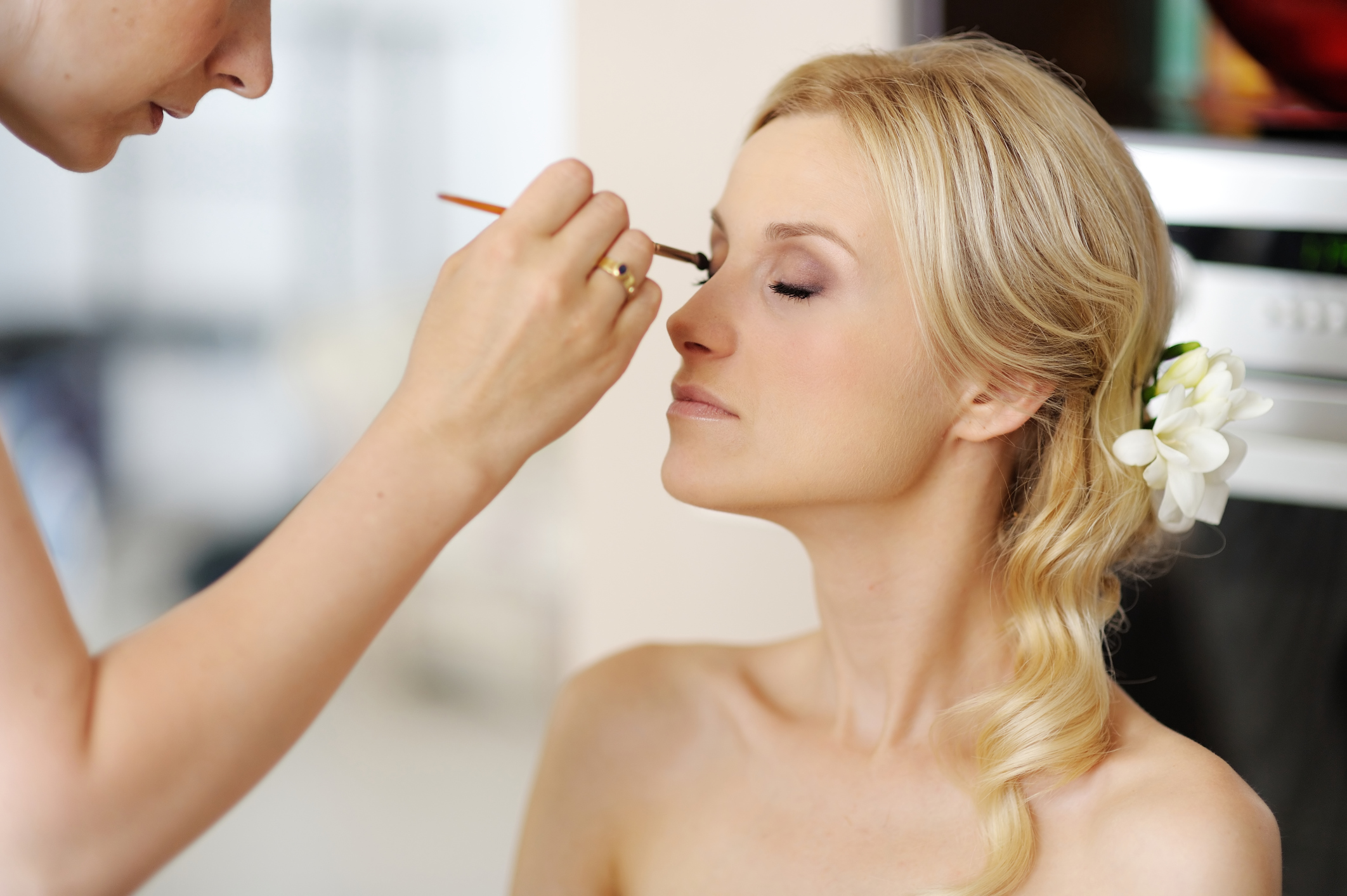 Here are the things you should take with you to your make up trial:
A sample of the material your dress is made from
A sample of the material your bridesmaids' dresses are made from
A picture of the type of flowers you are going to have
Any jewellery or hair accessories you have bought
A picture of your wedding dress
Details of your venue
You should also tell your make up artist if you are planning on changing your look between the trial and the wedding. Perhaps you are going to get a fake tan, for example, or dye your hair.
If you are happy with the look your make up artist has created at your trial session, make sure they take a note of the colours and make up types they used, and take a photo so they have something to work from on the day.
Call your make up artist about a week before the wedding to confirm the address that you will be getting ready at, and the time they need to be there. Assume it will take an hour to do your make up, and allow half an hour for each bridesmaid.
On the day you will usually have your make up done before your hair, and before you get into your dress unless it is one that needs to go over your head. If you do need to pull the dress on over your head have your basic make up done first, and then have the mascara and lipstick applied once the dress is on.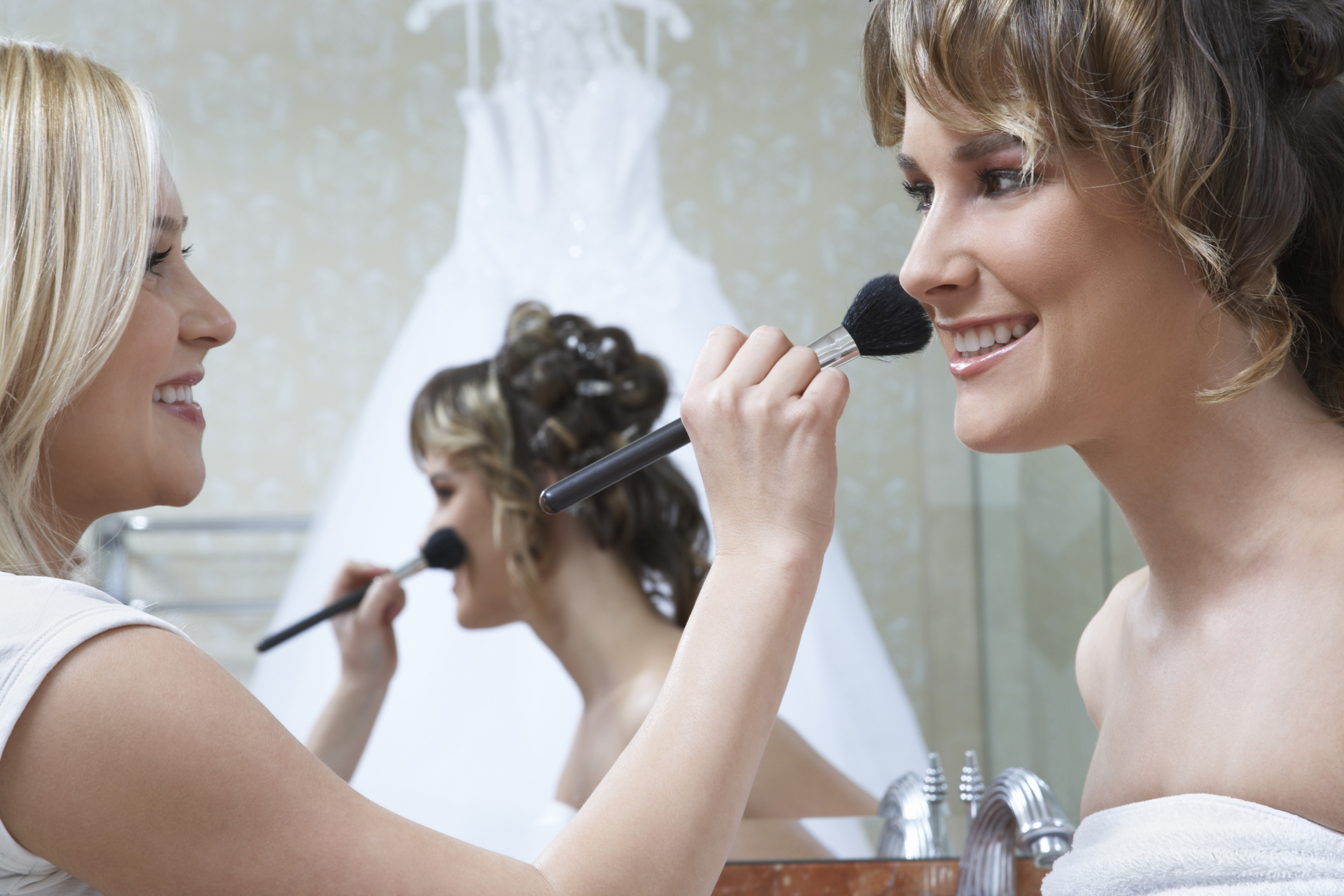 Who should I book the make up artist for?
As a general rule, the make up artist should be booked for the bride, the maid of honour, and any other bridesmaids that are getting ready with the bride. If your mother is also getting ready in the same location, you should ask if she would like to have her make up done professionally, although most mothers of the bride feel more comfortable doing their own make up.
If you are having very young bridesmaids or flower girls it shouldn't be necessary for them to wear make up, although you could ask your make up artist if they would mind giving them a quick coat of shimmering eye shadow or pink blusher to make them feel special and a part of the proceedings.
Generally speaking the bride should be the only one that needs a make up trial. However, taking your maid of honour or your mother with you can make it more of a social occasion, and you can get their opinion on your make up as well as giving suggestions on theirs. Then of course you can always hit the town once you've had your make up done to make the most of your new look.