At Easy Weddings, we love a real-life wedding, and we are all about finding inspiration to make your own wedding dreams come to life.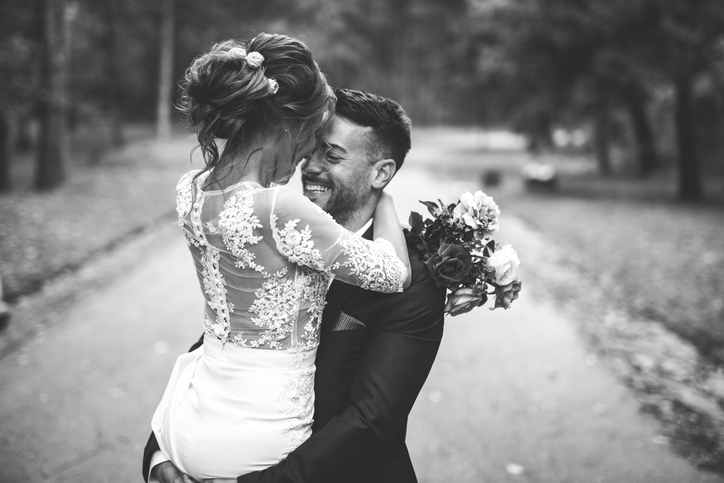 Choosing your wedding dress is a huge decision and one that can take quite a bit of time and lots of checking out other brides for inspiration. Every girl wants her dress to be the essence of her style, but also an example of the very best that she can be.
This is no different for celebrity brides. They still get nervous before their big day, and they still want to look their best and wow their true love who waits for them at the altar. They want to be individual and special, but most of all they want to be themselves.
Today we are looking to celebrities to see when they really did it well.
Having a celebrity wedding doesn't always go hand in hand with good taste, although it very often seems to have money as no object. We have selected the ones in recent times that we thought achieved next level design with their gowns, gowns that are elegant, timeless, flattering, feminine, strong and stunning. Most of all these are gowns that we think our brides can wear or use as the basis for their own inspired creation.
Here are our favourite celebrity wedding dresses for your inspiration.
Portia de Rossi
While both brides at this wedding were stunning, we have chosen Portia as our favourite from the day. Designed by Zac Posen, her gown had a simple cream halter bodice but with a striking backless look and finished off with a full ballerina-style tulle pale pink skirt. Ellen's suit was also designed by Zac Posen, on an incredibly stylish day.
We are looking forward to having some photos sent into our Real Weddings gallery from some of Australia's first all-bride weddings.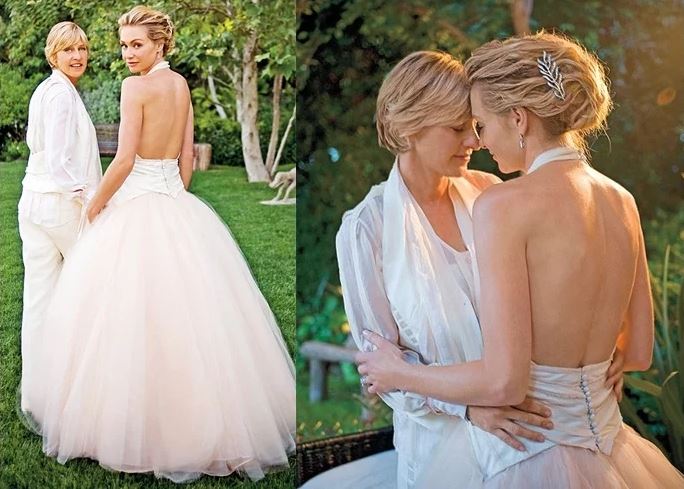 Megan Fox
For a woman who would look incredible in a hessian sack, Megan chose something simple, unadorned and so very pretty for her beachfront ceremony. She wore her white strapless silk chiffon gown from designer Armani Prive with no jewellery but had a gorgeously large veil flowing in the sea-breeze. She wore no shoes and walked to her vows with the sand between her toes.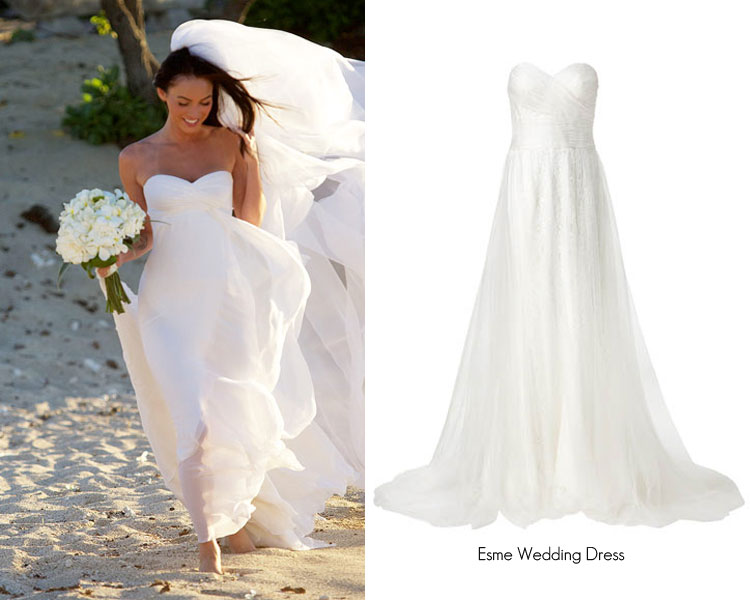 Kate Middleton
The eyes of the world were on this incredible woman, who just like brides everywhere met her soulmate and then married him. Kate has a classic style, which emulates Grace Kelly and Audrey Hepburn, and is a wonderful muse for all of us. Her wedding dress was designed by Sarah Burton of Alexander McQueen and uses pieces of hand-cut English lace and French Chantilly lace.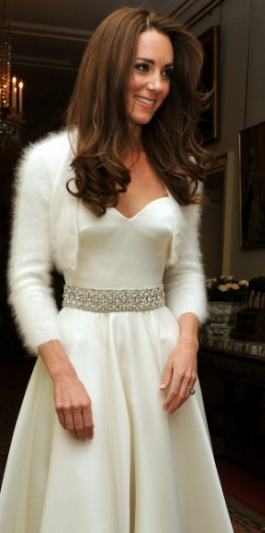 Salma Hayek
We love how Salma wore her hair all pulled back so that the beauty of her beaming smile is her greatest asset on her big day. Her gown had a beaded bodice and full skirt and was designed by Nicolas Ghesquiere for Balenciaga.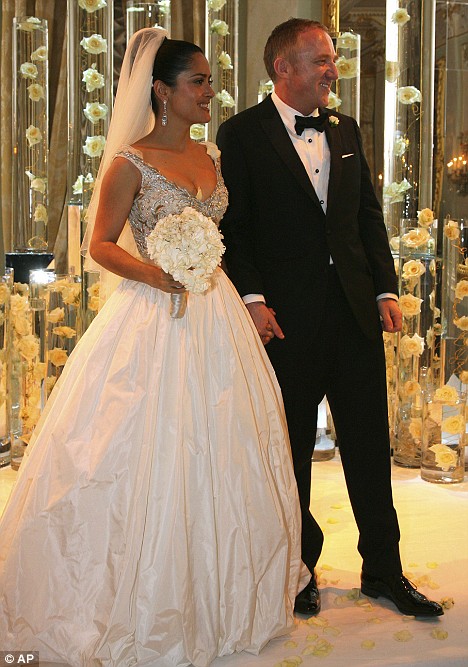 Gwen Stefani
Pop princess Gwen Stefani has looked always equal parts vintage glamour and punk revolutionary, and she managed this look again incredibly on her wedding day. Her Dior wedding dress was traditional white from the top down, but dip-dyed a gorgeous pink by the bottom of the skirt, and made from silk faille.
Emmy Rossum
The star of Phantom of the Opera and Shameless wore an off the shoulder Carolina Herrera gown when she married her soulmate in 2017. Her dress was a chic flowing ivory with a dainty embroidered belt at the waist. She wore no neck adornments and simple earrings, again just a bride showing off the natural beauty of a woman in love.
Image via People
Kate Moss
Kate's vintage-inspired Galliano gown could have been a masterpiece straight out of the Gatsby era. Described as having gold sequins and pearls trickling down the gown into a lovely puddle at the bottom, this bias-cut lace gown clung to her frame and just fell stunningly to the floor.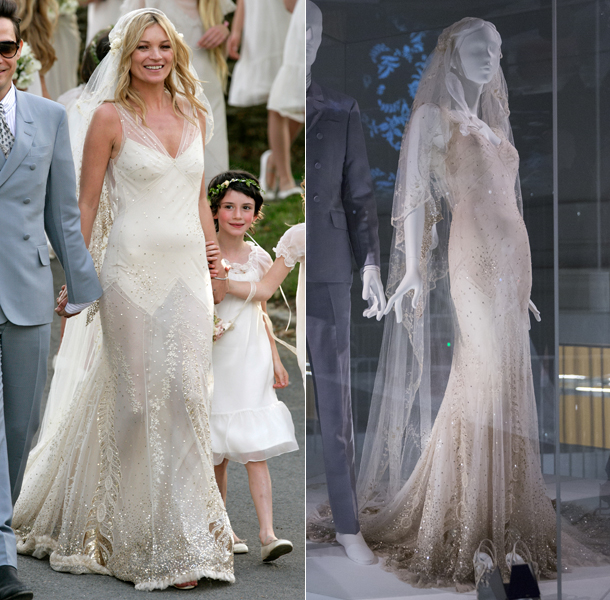 Gabrielle Union
Gabrielle's strapless Dennis Blasso gown had a full skirt and magnificently accentuated her back and waist. It had a sweetheart neckline and draped bodice, with a ballgown skirt worthy of a princess, which is exactly what every bride is on her wedding day.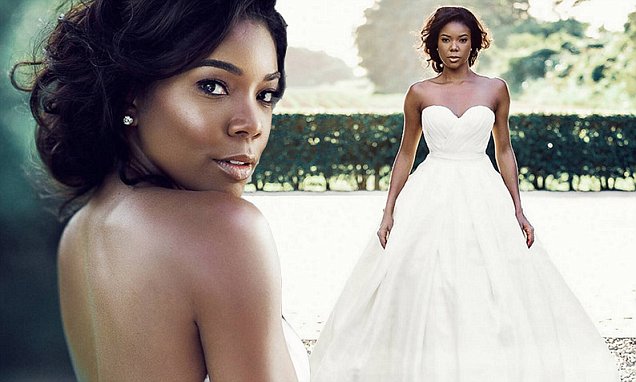 Angelia Jolie
In a full veil decorated with pictures drawn by her children, Angelina was a vision on her wedding day to Brad Pitt. This iconic woman has worn some fashion greats and fashion-forward controversies in her life, but on her wedding beautifully wore adornment from her children. Her gown was designed by Luigi Massi for Atelier Versace. With a fitted bodice with thin straps, ruched bust and a simple flowing skirt, her veil was the greatest decoration of all.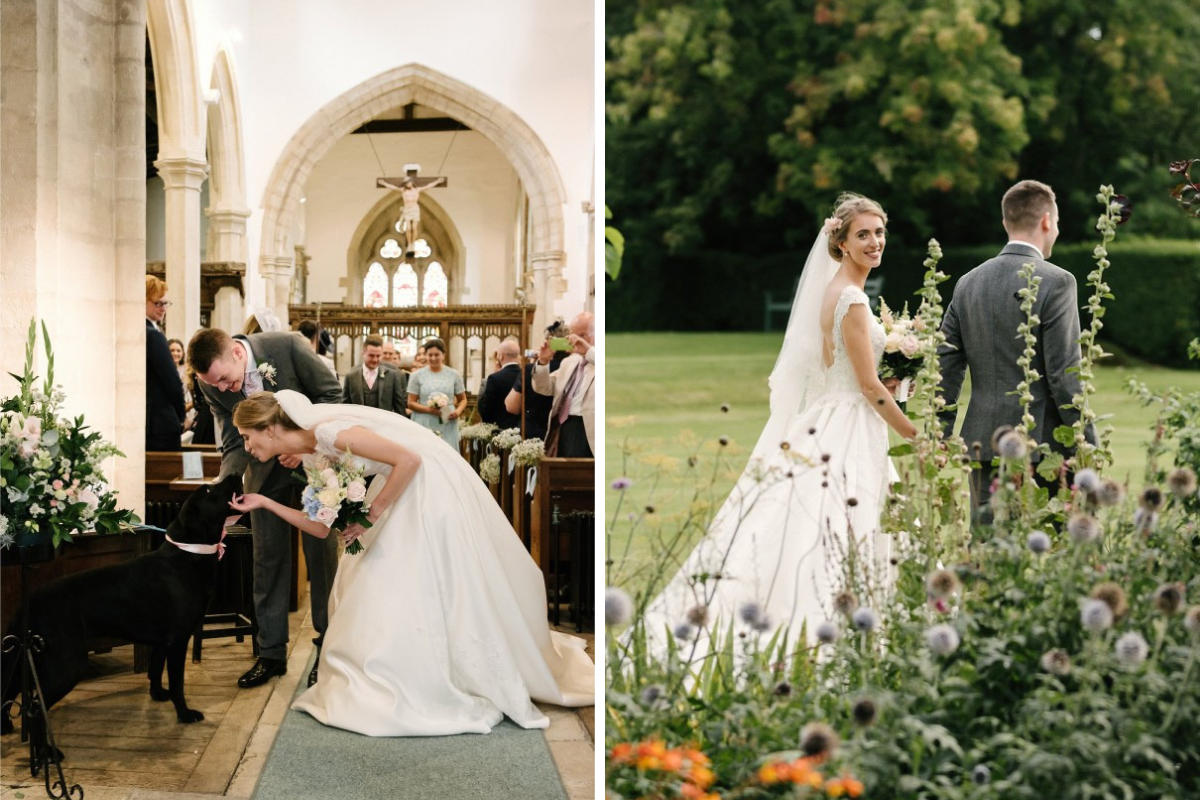 Nicole Kidman
When she married Keith Urban, Nicole was the epitome of the blushing bride on the happiest day of her life. Her gown is the second on this list by Nicolas Ghesquiere for Balenciaga, which only shows the talented designer's versatility and ability to create something perfect for each bride. With pretty puffed sleeves and an empire waist and skirt which simply fell to the ground, Nicole was reminiscent of brides from the Jane Austen era.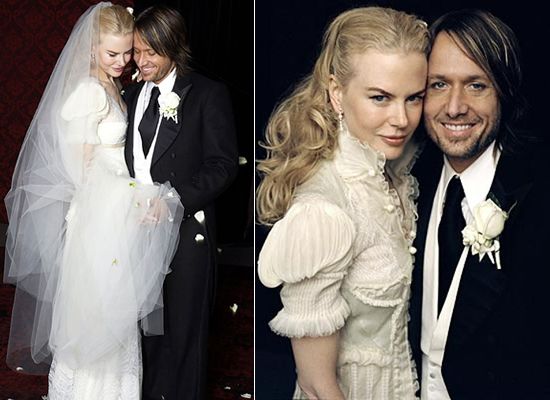 Chelsea Clinton
Chelsea wore two beautiful dresses on her wedding day but we have selected the one she wore for her ceremony as our favourite from the day. Both gowns were designed by Vera Wang, who makes women look like real women and goddesses at the same time, her ceremony gown was a strapless, laser-cut organza with a full skirt and a beaded waist.