For many couples a beach is the perfect place to exchange their wedding vows with soft warm sand underfoot and a gorgeous view of the ocean. Many wedding venues such as All Smiles Sorrento Ocean Beach, on Victoria's South East Coast, as well as the various Peppers resorts such as Peppers Palm Bay in the Whitsundays, offer ceremonies and receptions directly on the sand.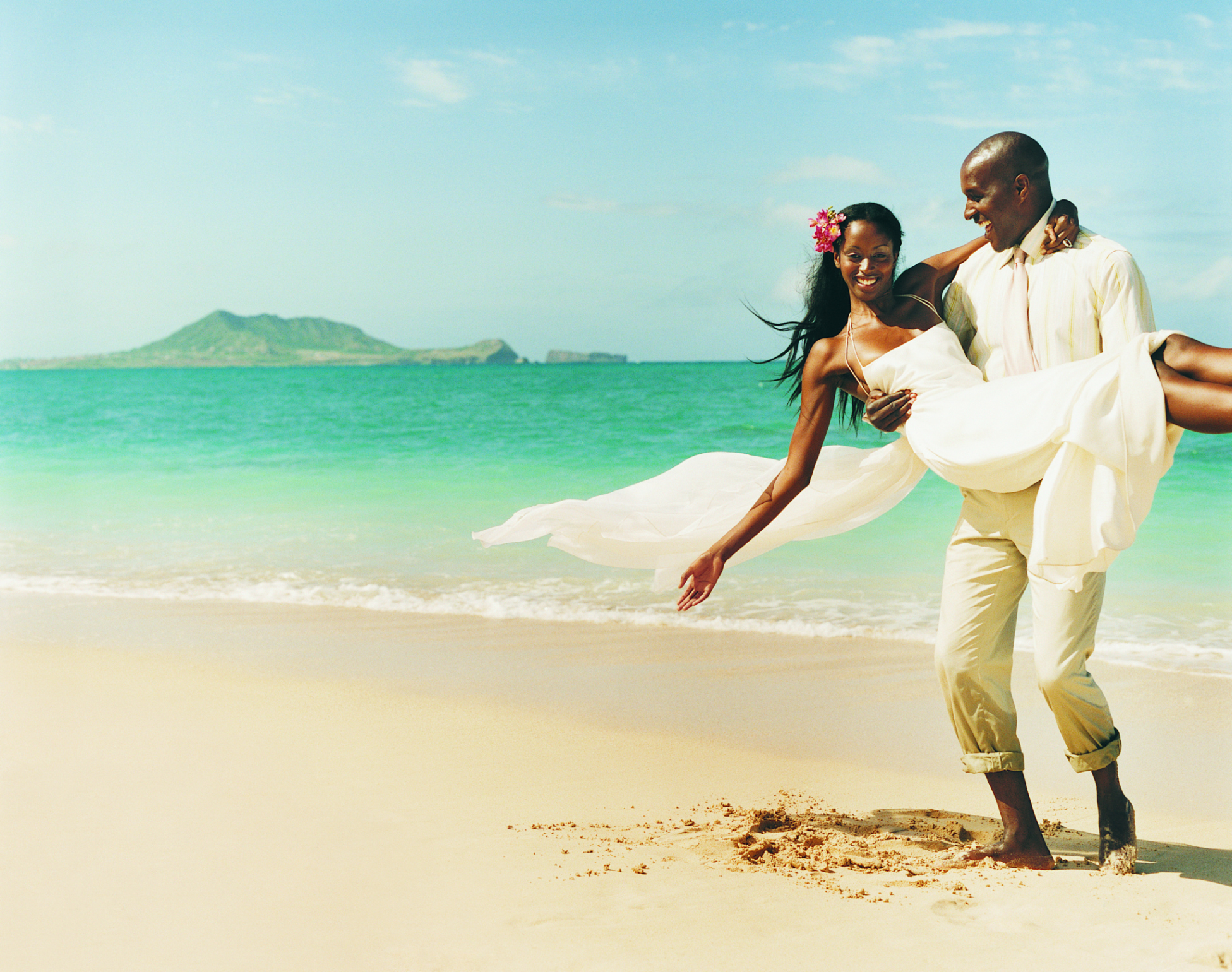 Before you begin your search for the ultimate beach wedding venue there are a few things you should look out for. Here are key tips on choosing the perfect beach wedding venue:
Check out the character of the beach
Where exactly is the beach? If it's in a sheltered cove the water should be fairly calm and there shouldn't be too much wind. If it's fully exposed to the ocean, however, that could be a very different story.
Your venue should be familiar with the tides, and should arrange your wedding so that you and your guests won't float away half way through the ceremony, but it never hurts to check what time the tide starts to come in, in case you end up running late.
Finally make sure you have a good look at the beach and find out how private it is. It might look great in the photos but if there is a beach bar, or worse still a nudist beach right next to it, your ceremony might not be quite as serene as you imagine.
Plan the set up for your ceremony
Your guests may have dressed casually for your beach wedding but they probably still won't want to sit on the sand. Check where the chairs will be and whether their will be an aisle for you to process down. Ask whether the venue can provide some sort of altar or archway to act as a focal point for the ceremony.
Are there any restrictions as to what you can do on the beach? Can your guests throw confetti? Can you have a drinks reception on the beach after the ceremony before you move onto your wedding breakfast?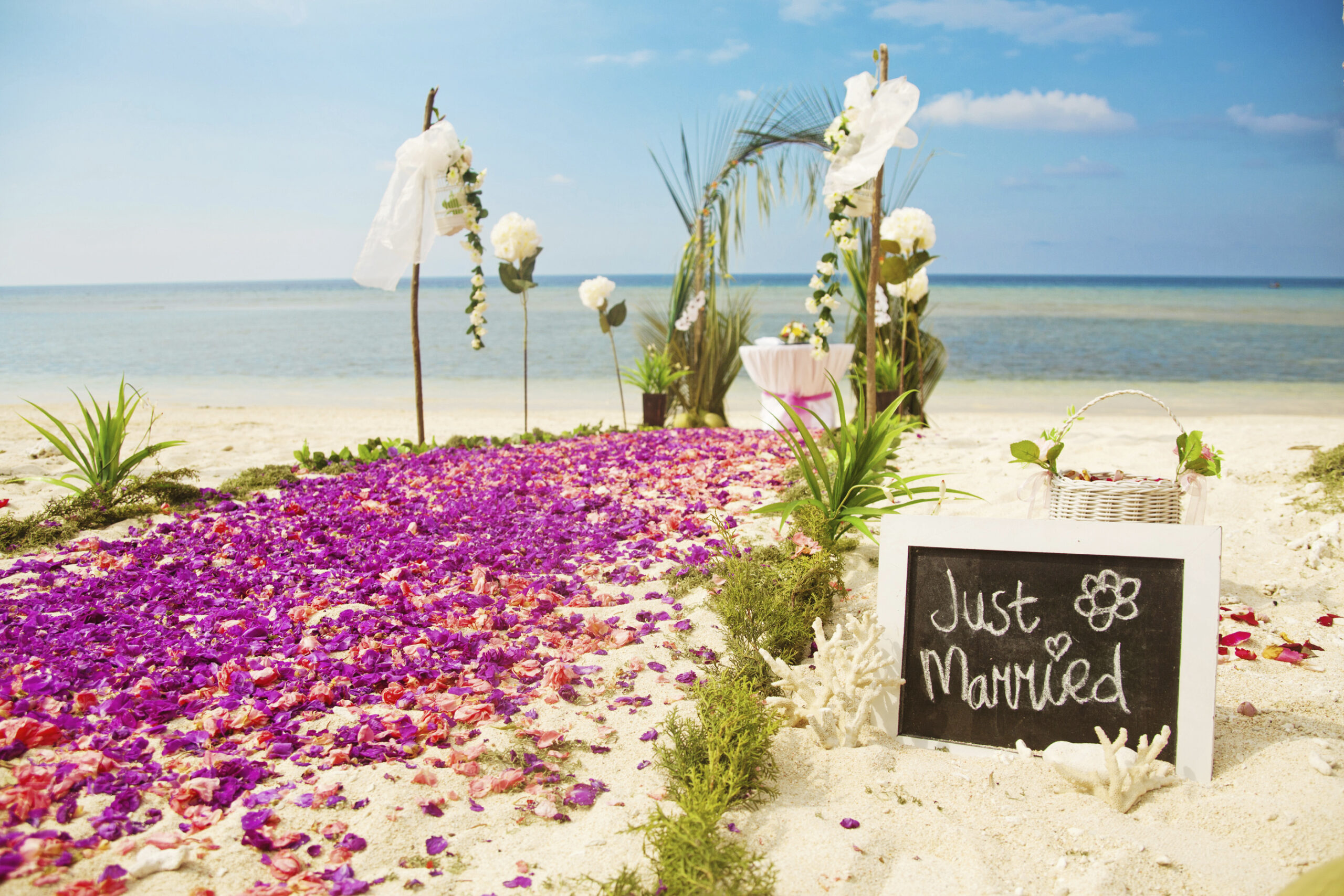 What are the facilities like at the venue?
Ideally your venue should have direct access to the beach. If the venue is some distance from the sand but provides a shuttle to the beach, check how big the vehicle is and how long it takes; it could take a long time if a single minibus has to ferry all your guests back and forth. If the beach is a long way from the venue find out what the facilities on the beach are like. Your guests won't enjoy the ceremony if they are desperate to go to the toilet.
Unless you're having a barbeque a meal on the beach is going to be hard to organize, but if you really want to eat on the sand you might be able to find a cater that specialises in beach wedding receptions. If you want to have the ceremony on the beach but your reception inside make sure you look for a venue that has a great view over the ocean; an ocean view terrace would be perfect.
If you are having a beach wedding, many of your guests will want to make a bit of a holiday out of it. Check what accommodation is available nearby as well as any beach related activities and water sports. You can include this information in your invitations.