Australia has been gifted with some of the most amazing beaches in the world. And don't we know it! From the east coast to the west, taking in the stunning landscape of an Australian beach is a right of passage. So it's no wonder we love our beach weddings!
Beach weddings are the 8th most popular wedding theme across Australia. From classic to rustic, bohemian to luxury, beach weddings go with so many themes and styles. They also give you an amazing opportunity to focus on the landscape around you as your theme and work with the blank canvas of nature and your surrounds.
So what do you want when planning a beach wedding? We've taken a look at the 10 best beach wedding tips to help you plan your special day. And what's more, you can get them all from just $99.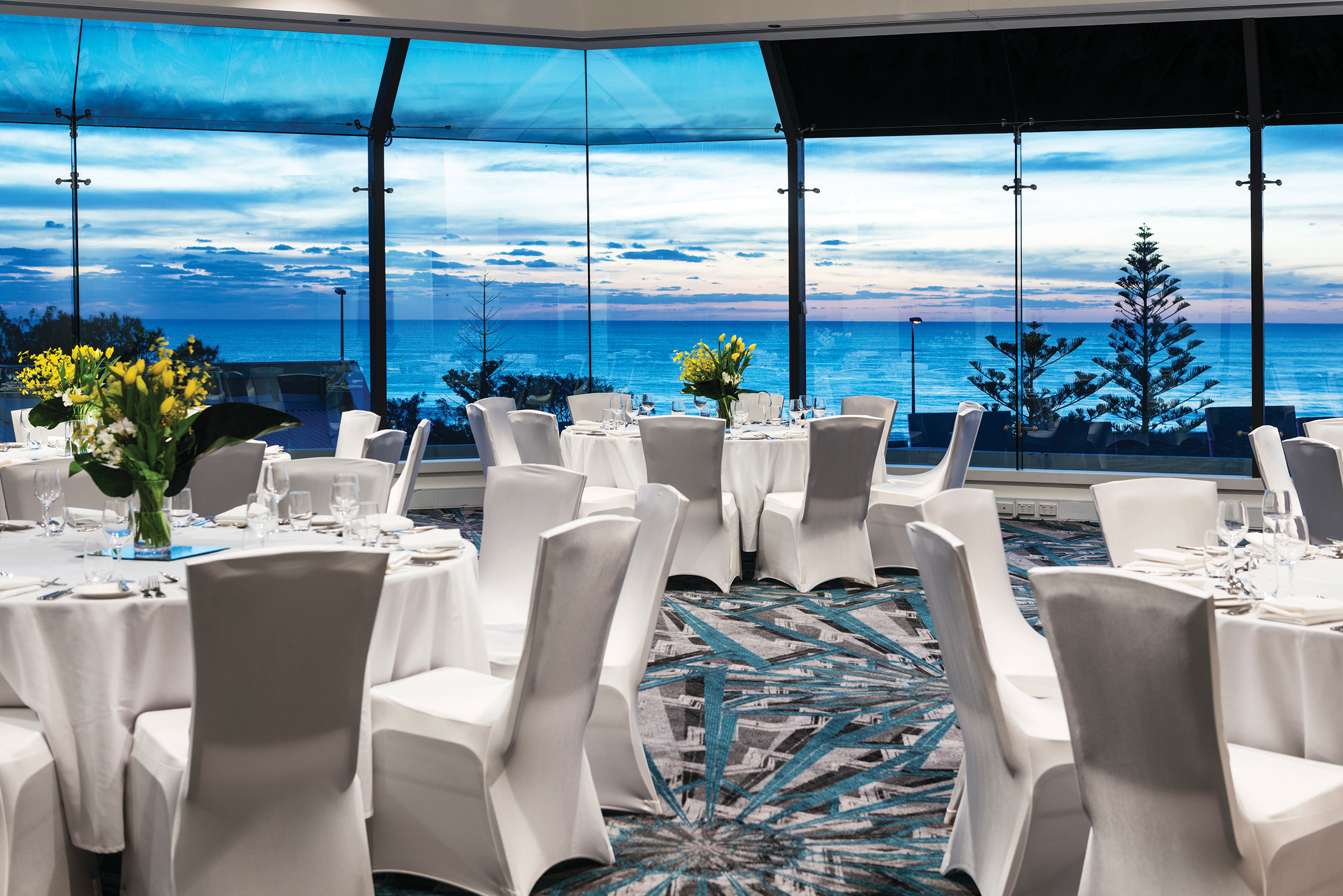 The ocean
No beach wedding is complete without the ocean! However, we know that the thought of getting sand on your stunning wedding dress might be too much. We often see beach weddings being held at a property or on a grassy knoll ahead of the water, so don't worry, sand is an optional feature! But the ocean is an absolute must.
Make sure you have a great view of the water for your wedding and aren't too far away. The higher you are, the more likely you're going to have an unimpeded view despite your surroundings or the weather.
Outdoor spaces
There's no point in being near the beach if you're going to be indoors the whole time. While having an indoor section for your wet weather plan or reception later in the evening can be a good idea, having somewhere where you and your guests can mingle outdoors first really hones in on that beach atmosphere.
Exchange your vows at an outdoor ceremony or smell the salty air during your pre-dinner canapés.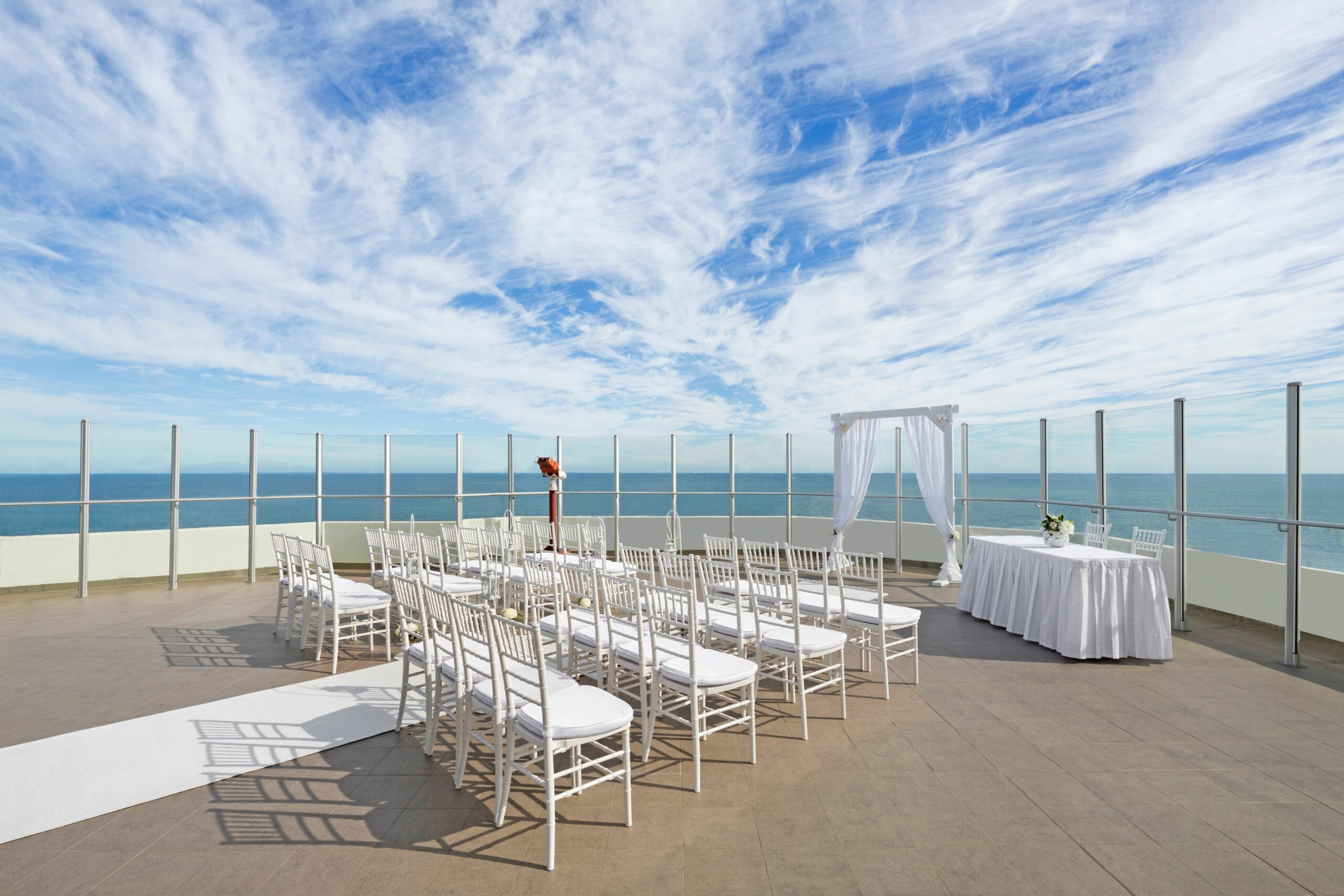 Cool drinks
Nothing quite says the beach like a cool drink in your hand, so invest in a great beverage package to celebrate with your nearest and dearest. From a local glass of Riesling to a refreshing craft beer, your guests will appreciate having a cold drink in hand. Especially if the weather is hot!
Go that one step further to make your wedding stand out and find a venue that can help you source wines or brews from the local area.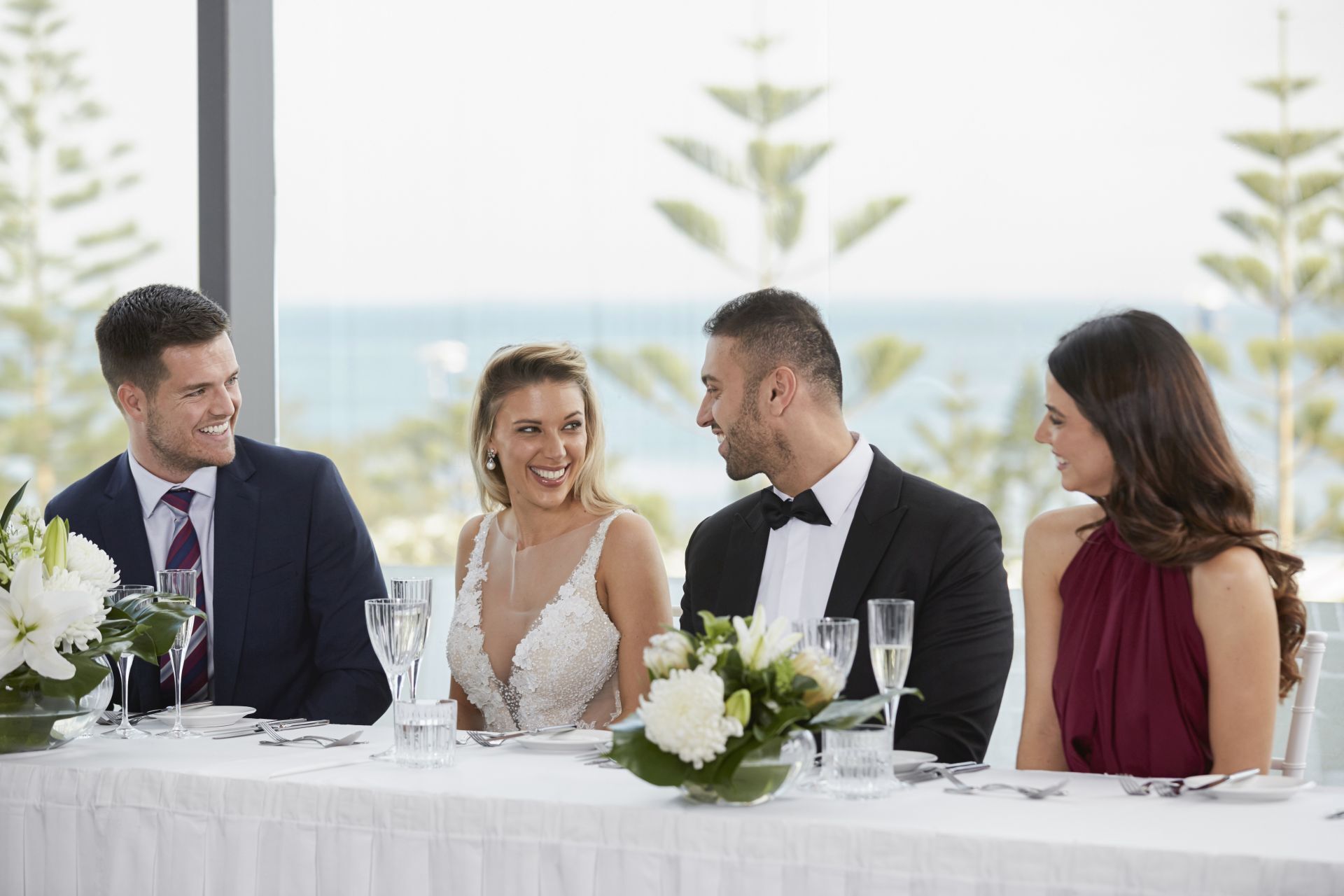 Wall-to-wall windows
If you've got that view of the ocean then make sure you use it! When it's time to head indoors to your reception don't compromise on the view. You still want to have that beach wedding vibe even if you're indoors.
Sweeping wall-to-wall or floor-to-ceiling windows will help you achieve this and get the best of both worlds. That way even if the weather does turn, you can still watch the spectacular view as the clouds roll in over the beach.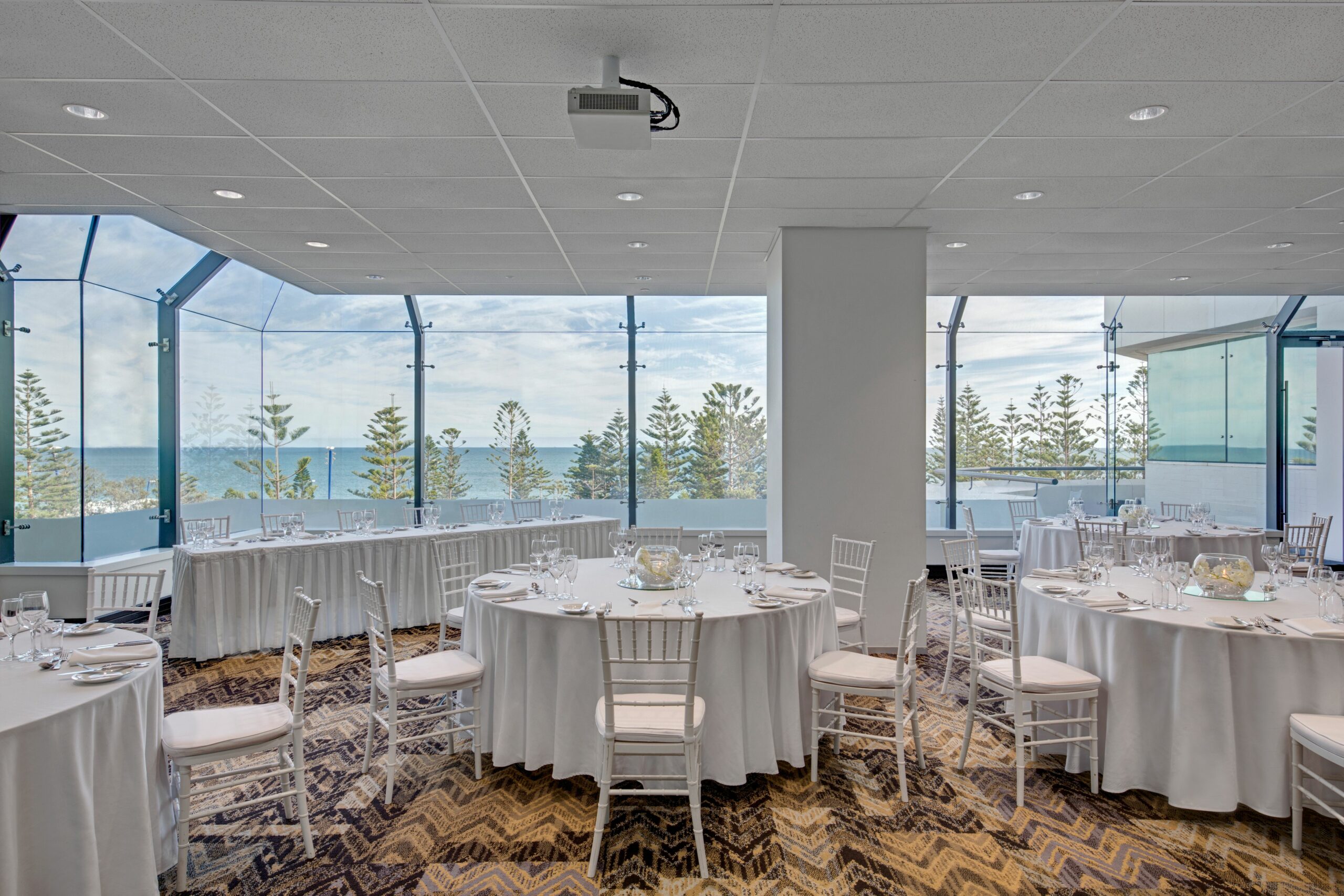 A unique spot for photos
Photos by the beach on your wedding day can be truly special, but don't forget to pair them with something a bit more unique as well. Finding a landmark on the beach, using a featured aspect of your venue, or even finding a different pose are all ways your beach wedding can stand out against the rest.
Fresh local produce
Your guests will already love your local drink choices, so keep them happy with some amazing local produce as well. Being by the beach generally means that you have more access to amazing and fresh seafood options. Make the most of this by featuring them in your canapés and main menu. The more local it is, the fresher it will be!
Not a fan of seafood? Chat with your venue to see what sort of local options they have for your day.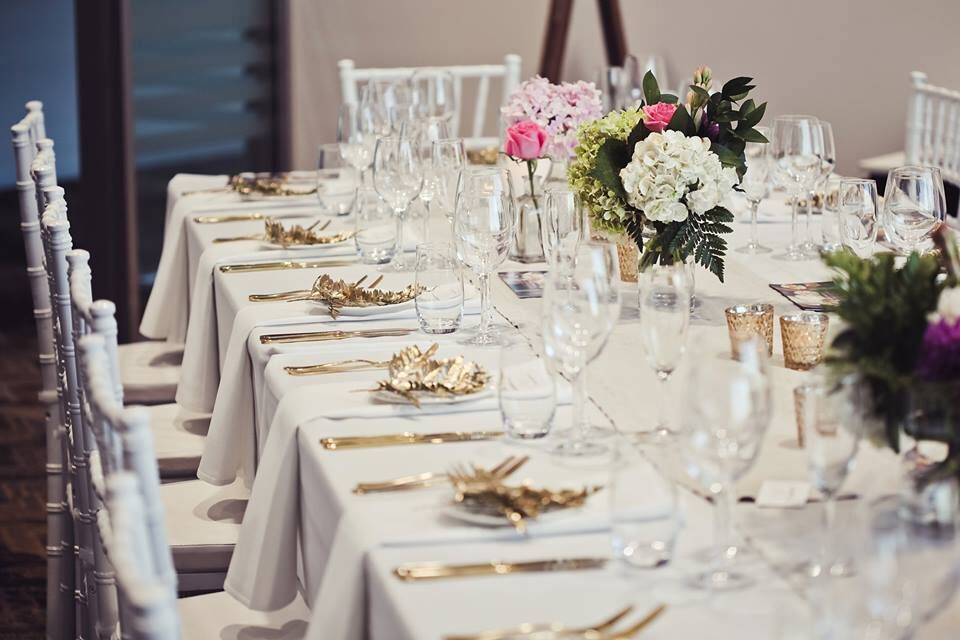 A blank canvas
As we mentioned before, the beach is a stunning canvas for your wedding day. Make the most of this by choosing a wedding location that is specifically designed to make the most of this natural canvas.
Fresh whites for your essentials like tables and chairs will give you more room to play around to pair with your bohemian, classic or another theme. Which leads us into…
Styling and decorations
Now you've got your canvas to work with you can style your wedding, or hire a wedding planner, to get the styling of your wedding just right! Consider what time of year you'll be getting married in and what colours will be coming out of the beach. Greens, blues and whites are all great options here, while bright sunset colours could give your venue an extra pop.
And don't forget this planning tip. If you're hiring a venue, they usually have an internal coordinator or stylist who can help you out!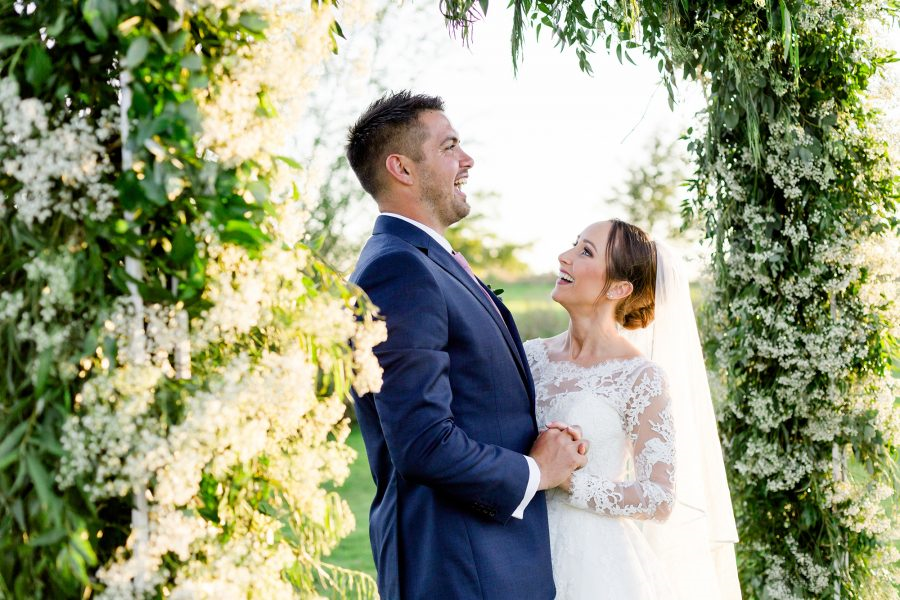 Overnight accommodation
Unfortunately, we don't all have the benefit of living by the beach. So if you're travelling to your wedding find somewhere you can stay overnight nearby, or ideally at your venue.
Not only will this help reduce your travel down at the end of the night, but it also gives you a beautiful way to wake up the next morning as a married couple, with the waves crashing down on the beach nearby.
Some venues will also have enough accommodation for your parents or other guests as well, so chat with them about an accommodation package and deal.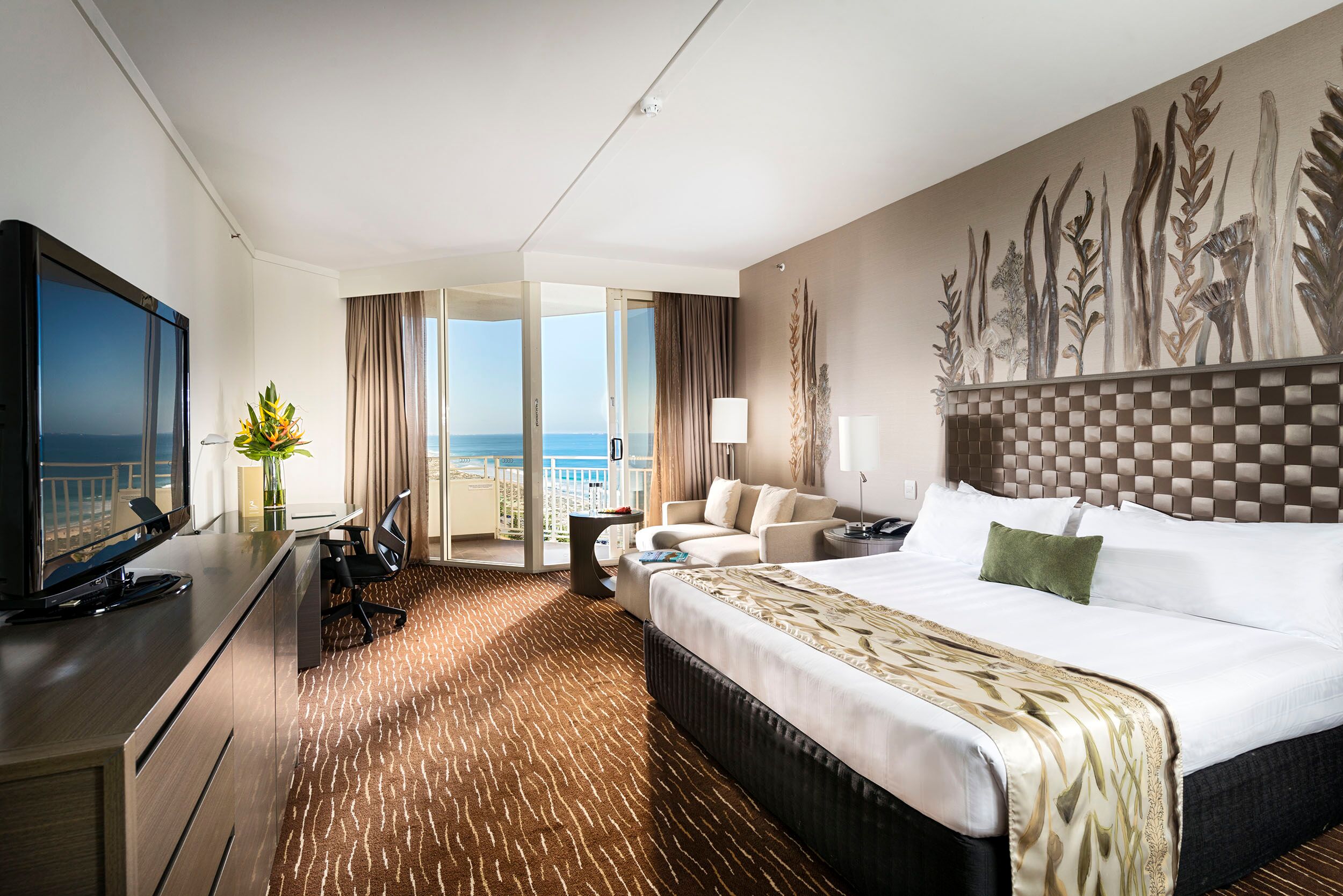 Somewhere to relax the next day
Let's face it, unless you're heading off on your honeymoon the morning after your wedding this is probably the best time to recuperate and take in what has just happened. You just got married!
Celebrate with your spouse having brunch with that stunning beach view, basking in the sun, or relaxing by the pool or ocean. And pat yourself on the back for hosting a fabulous beach wedding!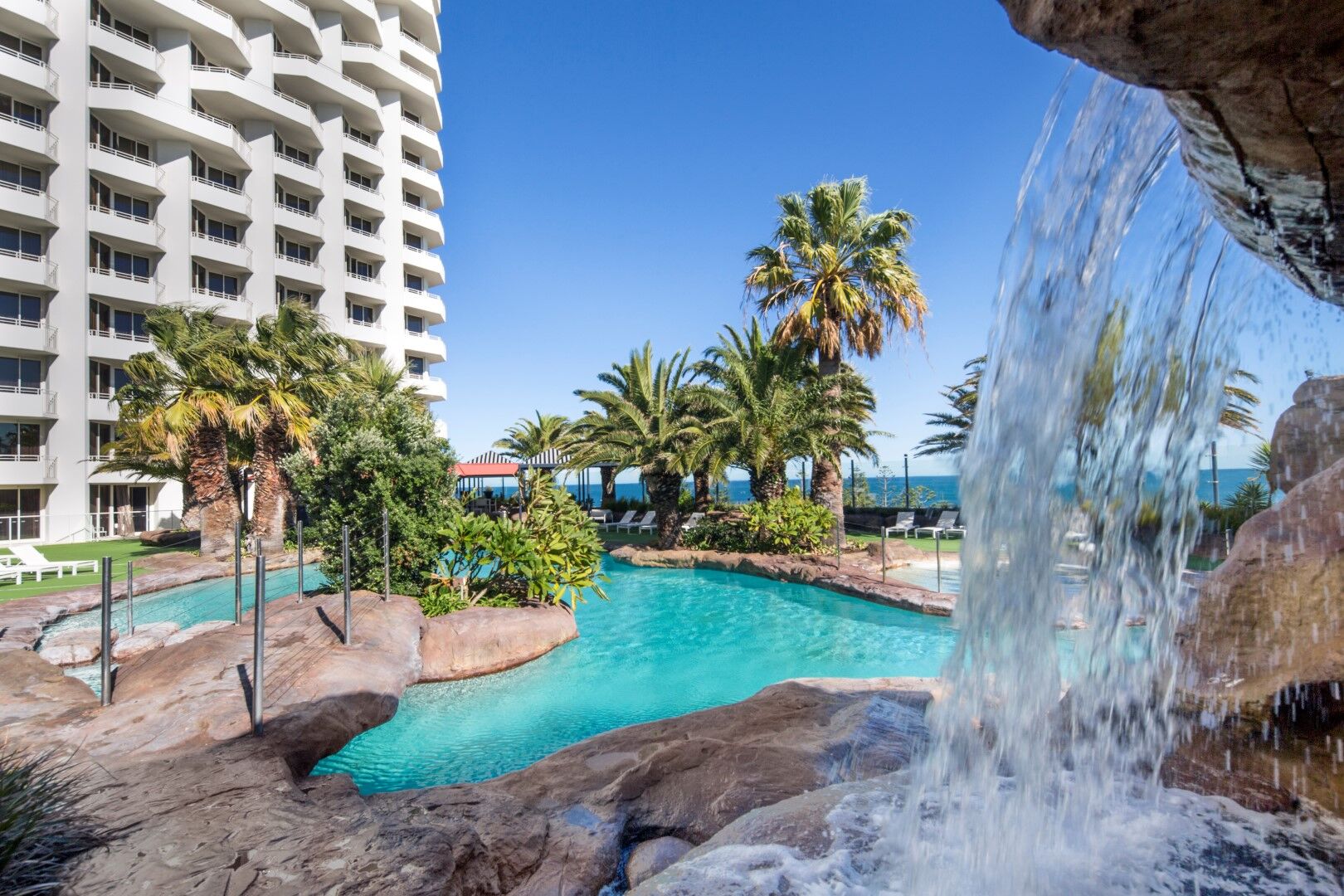 *This article was brought to you with help from our friends at TFE Hotels.