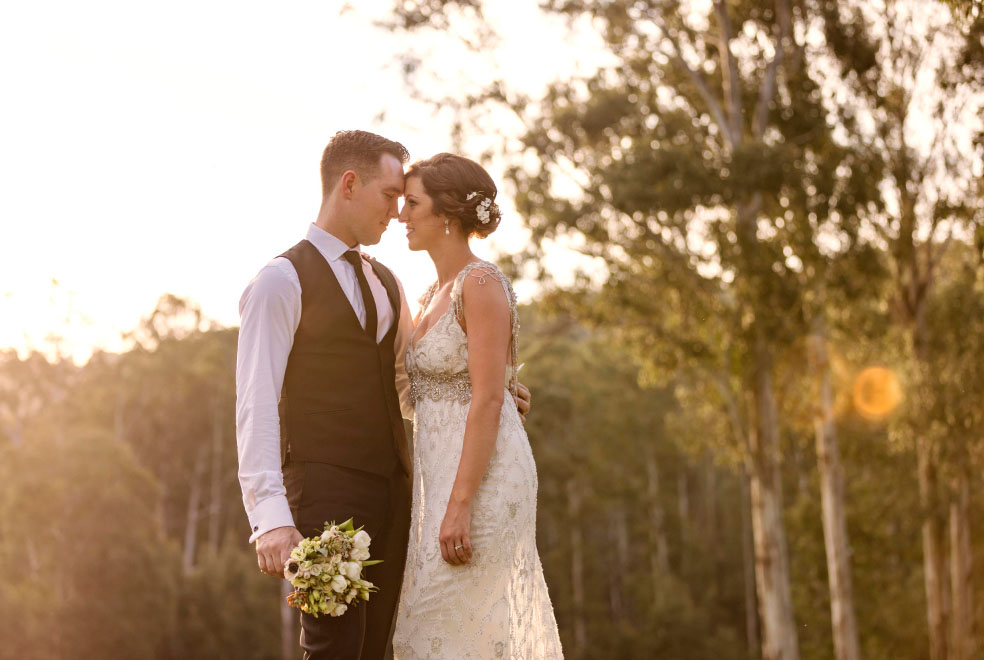 The sweeping beauty of the Australian countryside is tailor-made for weddings. After all there could be few more beautiful places to commit yourself to happily ever after. But a scenic regional wedding offers so much more than just a beautiful backdrop to your vows.
It's also a chance to embrace a slice of authentic Australia. And nowhere is this more true than in Marysville, which lies just a 90-minute drive from Melbourne.
As the wedding coordinator at the Vibe Hotel Marysville explains, embracing everything the township has to offer is about bringing a new definition to the idea of a rustic celebration, one that combines all the best elements of vintage and earthy charm with a refined modern style and understated elegance.
"The beauty of holding your wedding out here is that you can create a lovely and all-inclusive bespoke experience," she says. "It's the food, the location, the friendliness of the locals and even just the town itself." In other words, it's not just about checking in, it's about becoming a temporary part of the community.
A key part of this is having access to beautiful touches and inspirations that may not be available in a CBD location. Think sweeping views of the Yarra Ranges National Park and Cathedral Ranges, night-time photography set against a beautifully lit waterfall or even a helicopter ride.
Then there's the focus on local flavours that plays out with the hotel's acclaimed radius concept. This focuses on creating seasonal menus for the Radius Bar & Grill, drawn from fresh produce and other ingredients sourced within Marysville and its regional surrounds. As the wedding coordinator explains, the paddock-to-plate approach allows for certain experiences that simply aren't readily available for an urban celebration.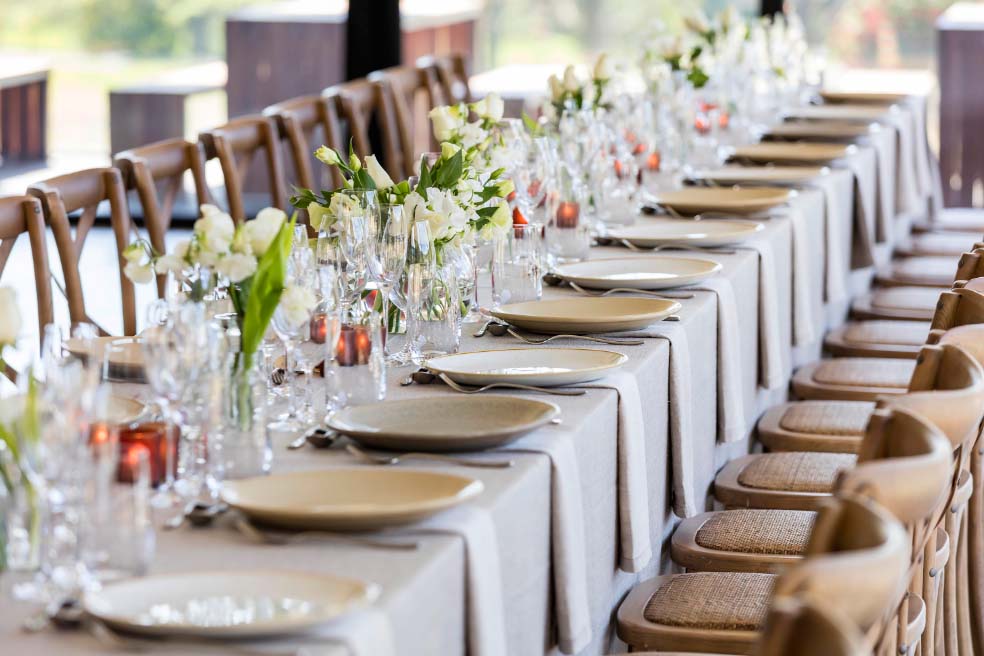 "To give you an example, when you're planning a wedding in the city, you can always look to include trout on your reception menu. But here, we can actually take the bridal party out to catch their own trout, which we can then serve at their wedding the next day," she says, noting a focus on beautiful elegant plating that gives a modern twist on rustic style. "That's an experience that just isn't available in the city." Then there's the opportunity to curate a wine list with some expert input.
"Where the hotel is located, we fall into the Murrindindi Ranges, where we have our own local Murrindindi Ranges winemakers," says the coordinator, who can help plan everything from an intimate celebration to a cocktail party or extravagant sit-down affair for 350 guests. "To tap into this, we offer a service where brides and grooms can actually sit down on site and do a tasting with the winemakers themselves to work out what to pair with their menu to create that amazing culinary journey for guests."
Again, it draws back to the whole concept of embracing and sharing a true taste of the countryside, something which has helped to promote Marysville as the perfect getaway for a chic and contemporary destination wedding, whether guests come up after work on Friday for a long weekend or plan to stay for a little longer.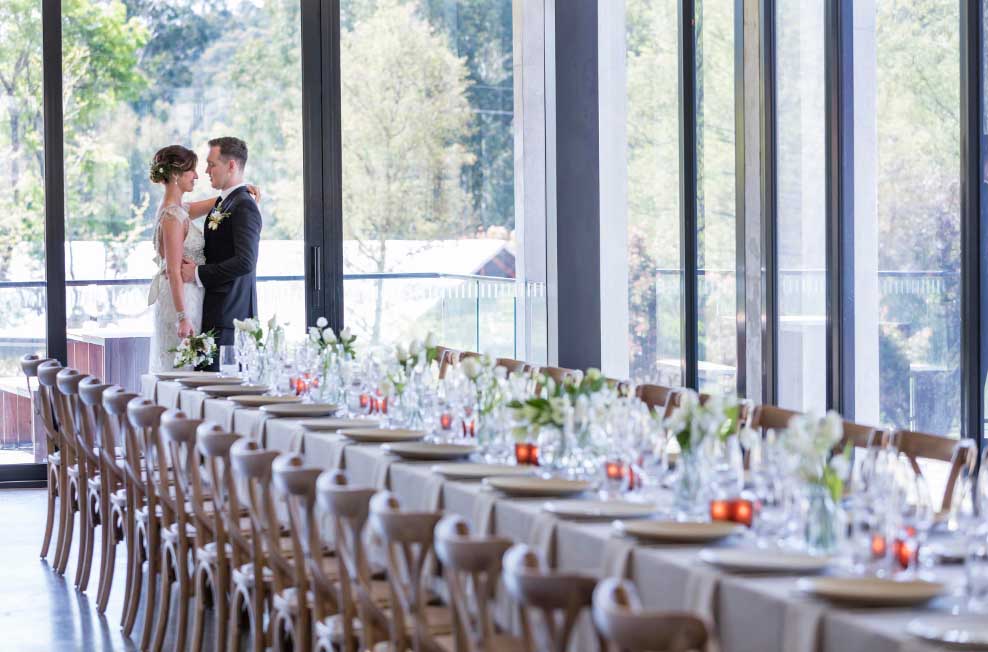 With 100 rooms all up – and capacity for indoor and outdoor ceremonies – Vibe Marysville can accommodate up to 240 guests for a wedding. But going well above and beyond the call, the wedding coordinator – who also offers a concierge service – can cater for even larger celebrations. And the greater the guest list, the more exclusive the experience.
"Marysville is a small town, so if you had say 150-200 guests, the bridal party would effectively be having the hotel to themselves," she says. "And if we have extra guests we can source accommodation for them within the township. That way, it's almost like they're getting the whole town to themselves."
It's a great reason to encourage guests to stay a little longer. To explore the local shops, meet the local residents and embrace local tourism, with help readily available to flesh out an itinerary – and transport – that can be as active, or as relaxed, as people want.
Think helicopter rides, a round of golf, a trip to explore the wider Triangle that also encompasses the likes of Buxton and Taggery, a spa treatment, bicycle rentals, a browse through the markets or an energising hike.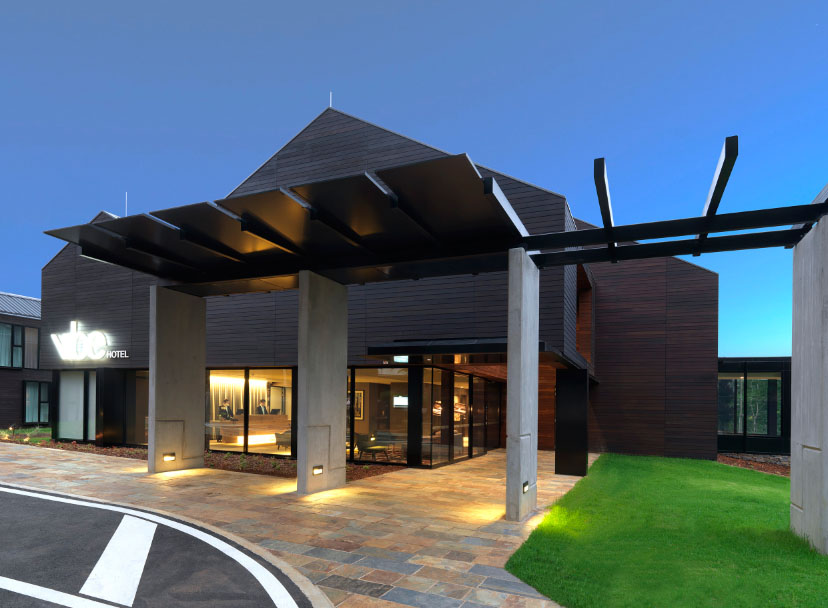 It's particularly a wonderful invitation to explore your surroundings, something that further factors into wedding photography, with the opportunity to create beautiful images with a little help from Mother Nature.
"There are so many different and gorgeous settings around the township," says the wedding coordinator, who notes Vibe's packages have inclusions such as personalised menus and seating plans, accommodation for the bride and groom including breakfast, and chair covers, sashes and centrepieces.
"One place that's very popular is Steavenson Falls, which is quite an iconic spot and something a lot of people come to Marysville to see. They're quite large, and can be viewed during the day and night, which is very special, because you can have your daytime photos with beautiful lighting and then come back and get dramatic photos of the waterfall when it's lit up at night.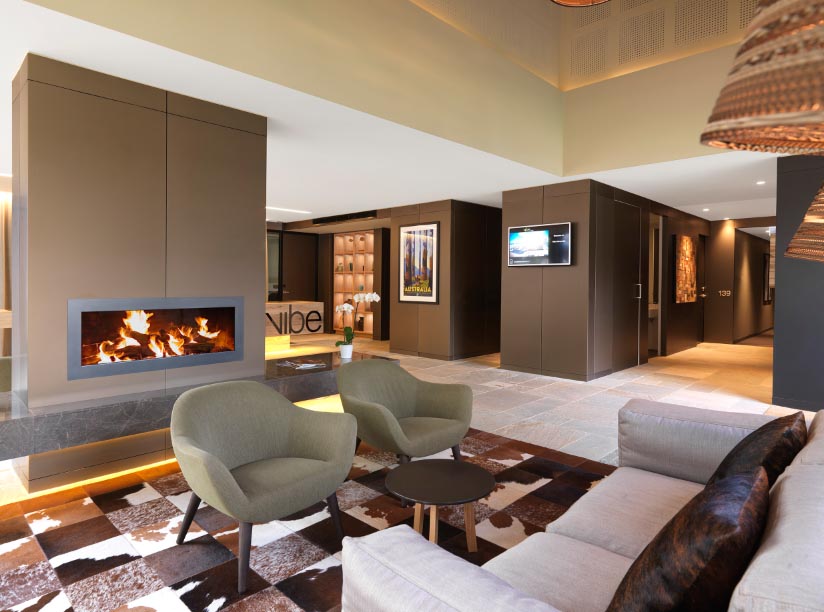 "There's also the Marysville lake, which is just lovely for photos. They also have a wooden deck there where you can stand and have ceremonies."
Other gorgeous backdrops include forest vistas, stunning old buildings, wide open skies and country lanes, where couples can breathe in the fresh country air and enjoy a moment of reflection before rejoining their guests to celebrate.
"It's all about embracing the opportunity to put an incredibly personal stamp on your celebration," says the wedding coordinator. "It's about creating an event that is rustic and modern, earthy and elegant … tapping into timeless surroundings you'll treasure forever. It's the perfect way to create memories that you and your guests will never forget."
Five beautiful ways to incorporate Australian country style in your wedding
Look to use native flowers everywhere from the bridal party bouquets and groom's party buttonholes to the centrepieces at the reception.
Think classic casual touches, such as encouraging the groom to wear a great pair of leather boots.
Focus on fresh seasonal produce to curate a menu that highlights the best of scenic regional Australia.
Work with natural textures and materials, such as burlap and hessian, and consider earthy shades such as soft green, chocolate and lavender.
Hold your ceremony outdoors to take advantage of our gorgeous climate.