We come to you today with a very important announcement.
There is an Alpaca Farm in the Hunter Valley that hosts weddings!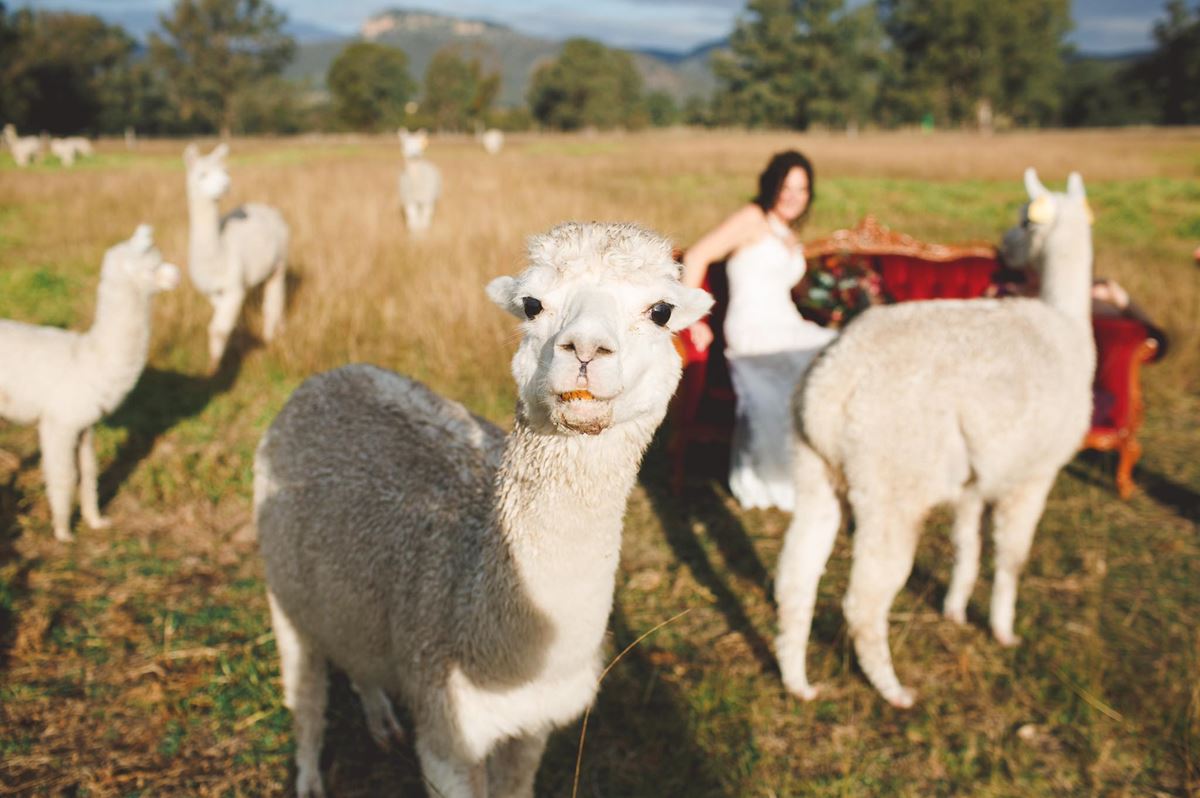 The Starline Alpacas Farmstay Resort offers breathtaking Hunter Valley views, a gorgeous rustic wedding venue as well as amazing photo opportunities with our favourite wedding animal trend, Alpacas!
Friendly, gentle and curious, Alpacas can often be confused with their bigger lamoid cousin, Llamas. They can also look a lot like camels when they're shorn. But it's when they're at their fluffiest that we truly love them.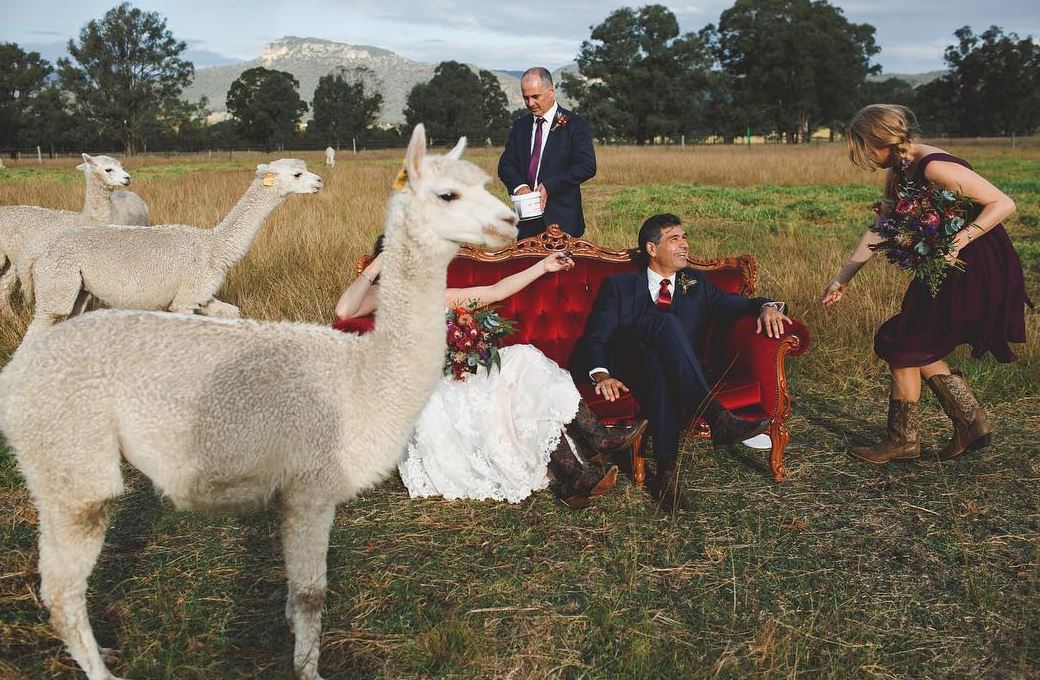 What's more romantic than getting married surrounded by your nearest and dearest, with a couple of Alpacas in the background?
The resort boasts a range of spaces for you to celebrate your wedding. You can get married outdoors in the beautiful grounds, as well as open up the three main spaces in good weather to pull the whole venue together.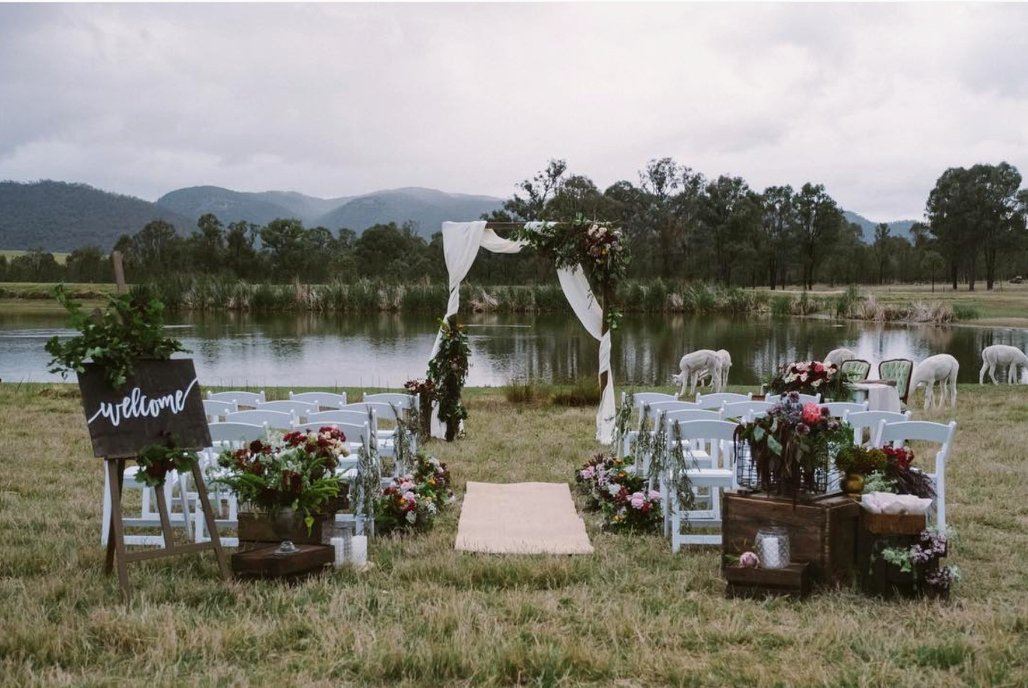 You'll be able to bring in external caterers with a caterers kitchen facility as well as make the most of hanging installations with the high ceilings in the main venue space. a large verandah area makes for amazing sunset views for your pre-dinner drinks and you can even dine outside in a marquee or under the stars if the weather is good.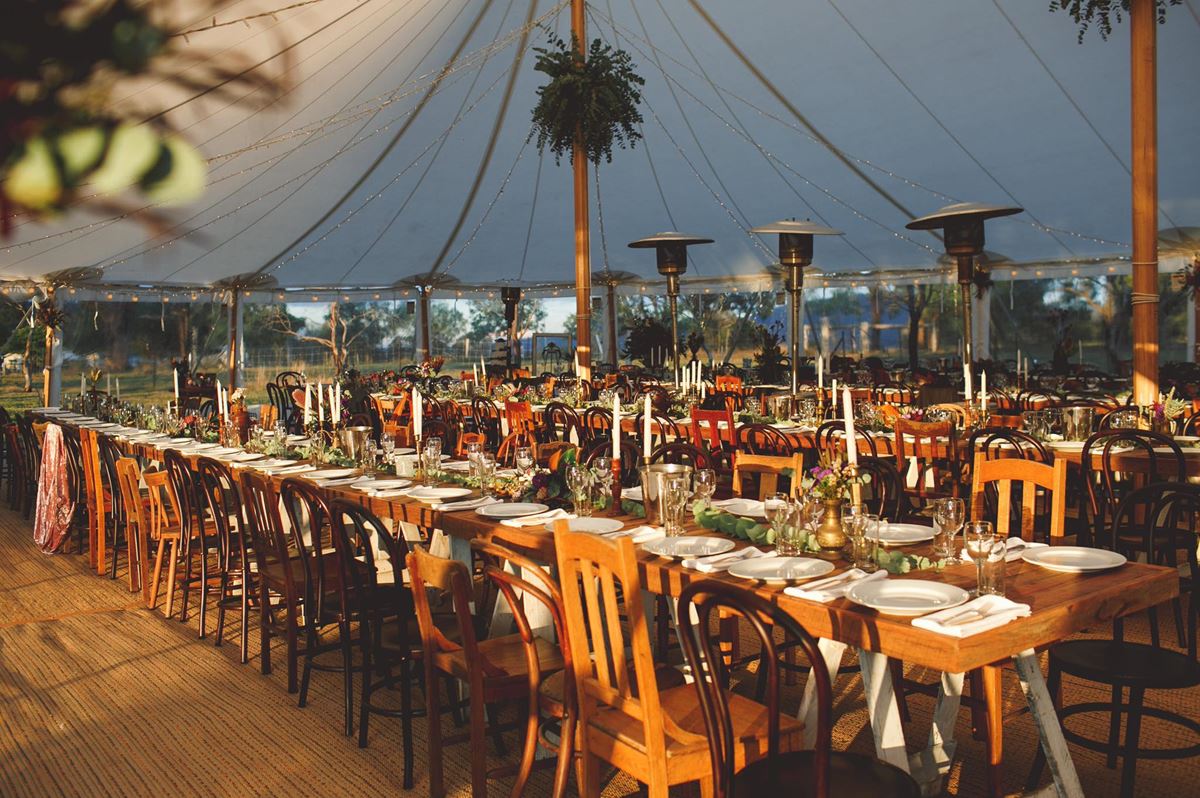 The resort is just an hour away from Newcastle and just two and a half hours away from Sydney, perfect for a wedding getaway or even an interstate trip!
What's more, there's accommodation on site so you don't need to travel far on the night of your wedding. Plus you can always sneak in an extra Alpaca pat in the morning!
You had us at the words 'Alpacas Farmstay'.