Dreaming of exchanging vows somewhere with a view? If you have time this weekend, we recommend you grab your fiance and visit these 9 Sydney wedding ceremony locations.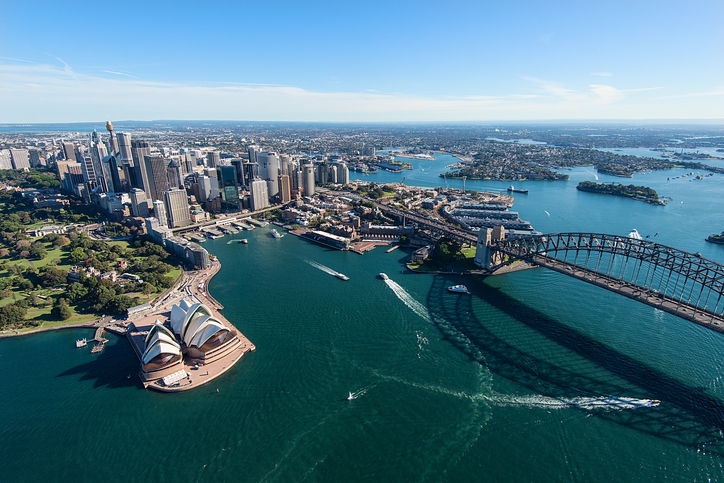 Set against the foreshore in Glebe, Jubilee Park is the ideal location for an outdoor wedding ceremony. Existing beneath the umbrella of Glebe Parks, these locations combined make up 17 hectares of open grasslands, sports fields, adventure playgrounds, wetlands, and dog-friendly areas. Check out Jubilee Park this weekend and judge for yourselves!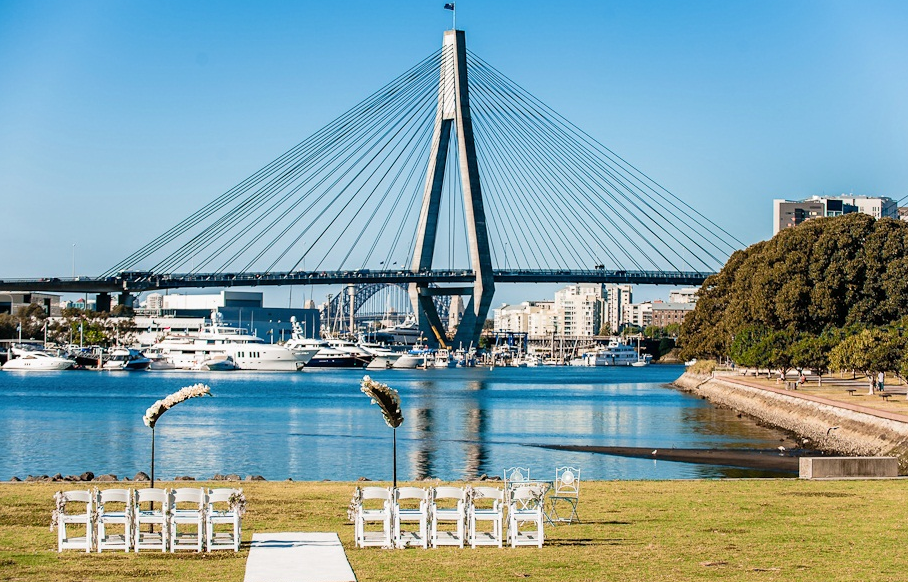 Treillage Tower is the centrepiece of Bicentennial Park and therefore somewhere truly unique and special for your wedding ceremony. Climb the staircase up three stories to the 17 metre-high viewing platform for soothing views over the green expanses of Bicentennial Park, the Parramatta River, and the city skyline. Visit Treillage Viewing Platform this weekend and see if you can envision exchanging vows there on your big day!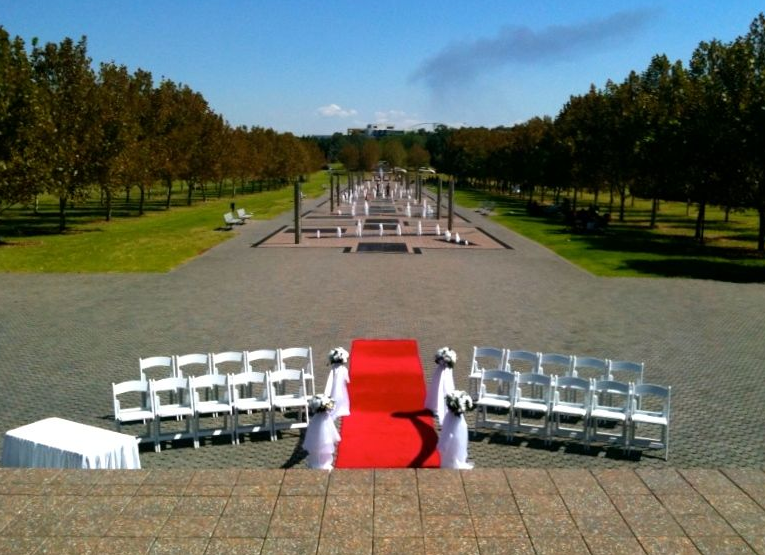 Fast becoming one of the most popular wedding ceremony venues in Sydney, the Royal Botanic Gardens has many ceremony locations to choose from. With blooming flowers from September through to May, this romantic garden features a magnificent sandstone pavilion, lush green lawns, ponds, fountains, historic monuments, and unsurpassed views across Sydney Harbour. Give the Royal Botanic Gardens and the Rose Garden and Pavilion a visit this weekend!

Stretching over 100 hectares of land, Bicentennial Park offers couples the choice of 13 sites for the perfect garden wedding ceremony. Arc of Pines, in particular, overlooks Lake Belvedere and sits secluded and bordered by pine trees and overlooking the lake. This location is popular for wedding ceremonies and photography due to its large open space, its capacity of 200 people, and therefore its suitability to larger weddings. Check out Arc of Pines this weekend!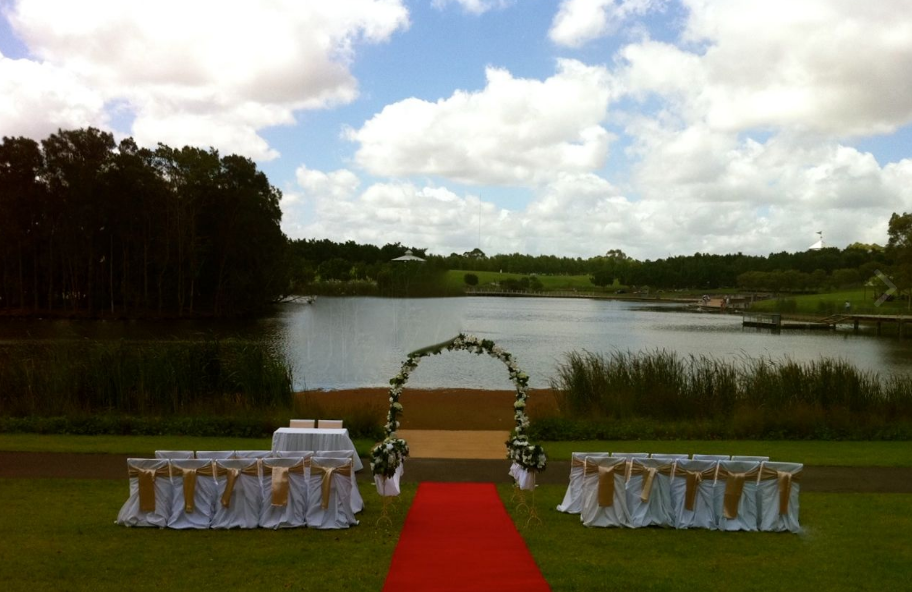 Located in the CBD, Hyde Park is the perfect location for your Sydney wedding ceremony. The park itself features the Anzac Memorial, the Archibald Fountain, themed gardens, and old Moreton Bay fig trees – which allows an abundance of great photography opportunities. Check out Hyde Park and see if it's your dream wedding ceremony location!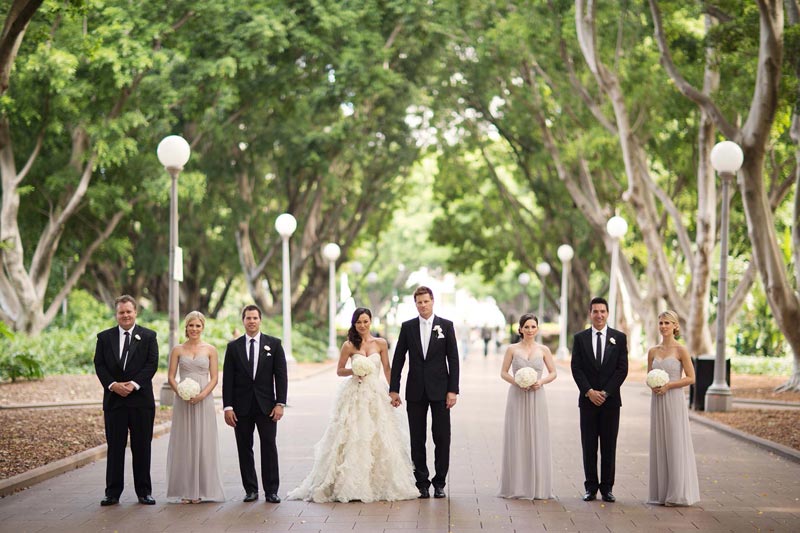 Copes Lookout could just be the wedding ceremony location of your dreams! Perfect for intimate wedding ceremonies, this location features magnificent views across Sydney Harbour to the Opera House and underneath the Harbour Bridge. As Copes Lookout is situated close to Jeffery Street Wharf, you can even arrive by boat or water taxi for an extra special arrival. Give Copes Lookout a visit this weekend!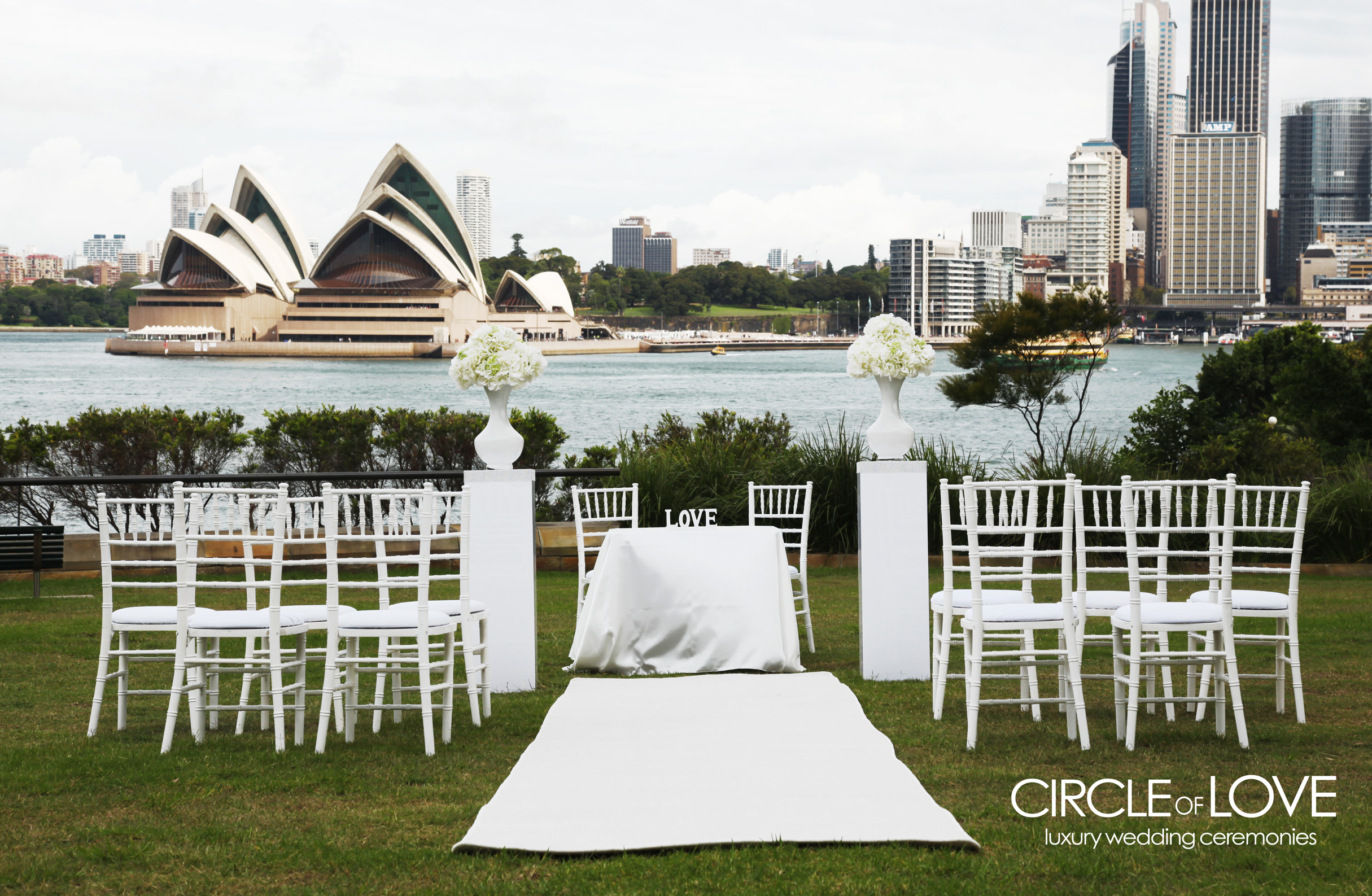 Strickland House Park (Vaucluse)
Suitable for weddings for all shapes and sizes, Strickland House Park offers views of the Opera House and the Sydney Harbour Bridge as backdrop to your wedding ceremony. Take a look yourself – can you envision your special day at Strickland House Park?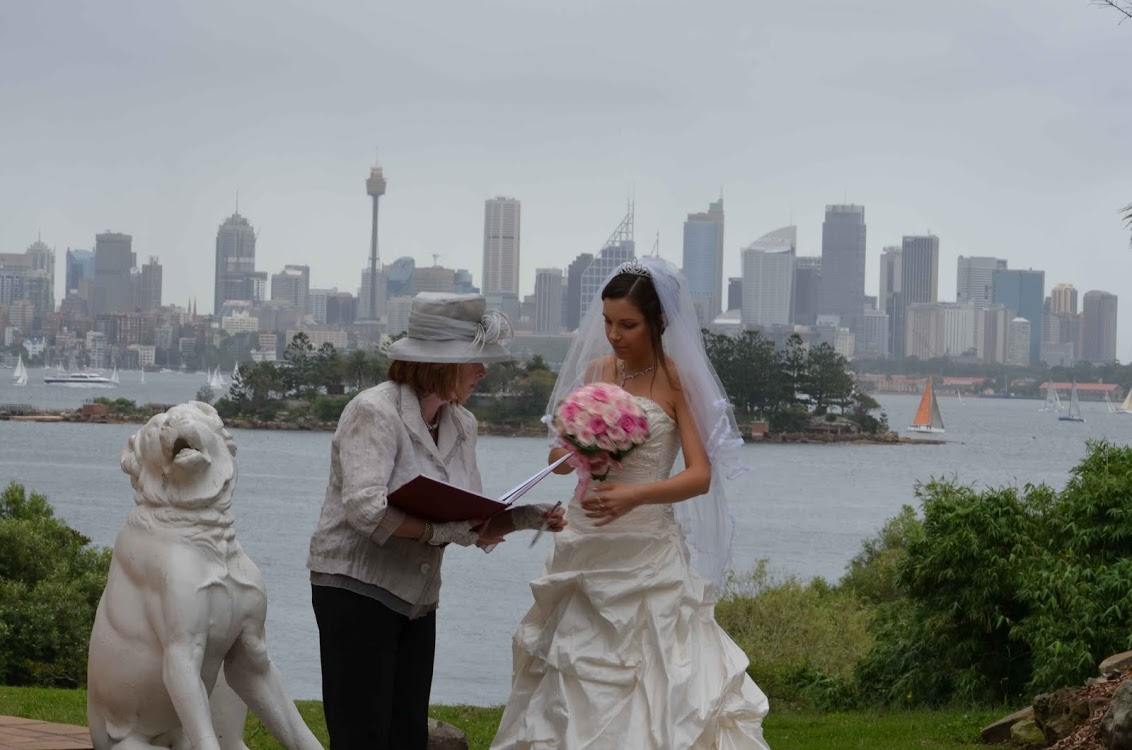 Featuring a Gazebo that stands two-metres off the ground, Observatory Hill offers spectacular views of the Sydney Harbour Bridge as backdrop to your special day. And, even though you have the bridge in full view, the garden is far enough away for traffic noise not to be an issue. Give Observatory Hill a visit this weekend and find out for yourselves if it's the perfect location to exchange your vows.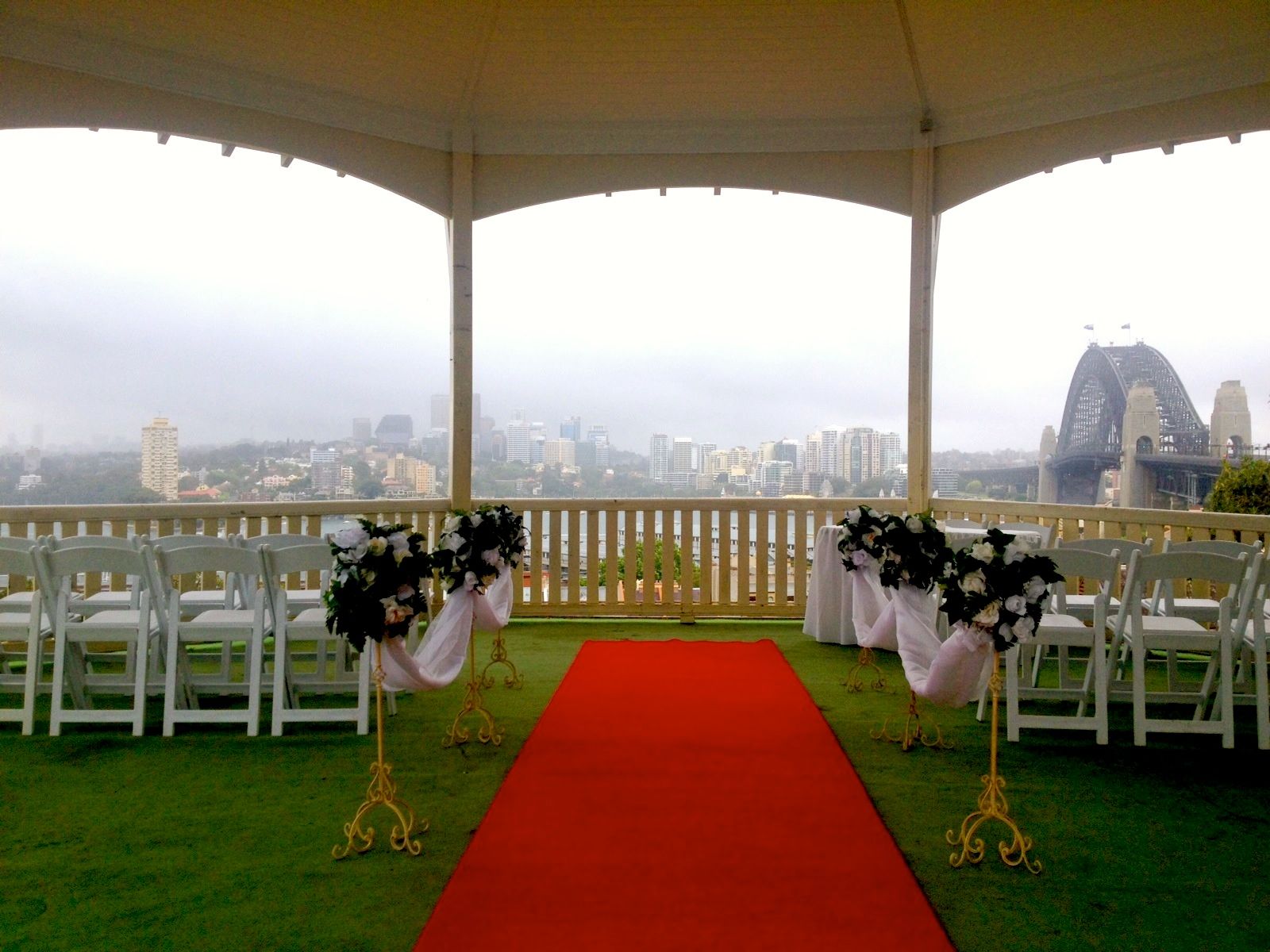 Sat on the Harbour's edge and with stunning views of the Sydney Opera House and the Harbour Bridge, Hickson Road Reserve offers the perfect waterfront wedding ceremony location. This location is popular among those seeking an outdoor wedding ceremony and those who want to take their wedding photos here. And, with the ability to accommodate guest lists of over 100 people, even larger wedding ceremonies are welcome at Hickson Road Reserve.