Leather is such a timeless, classic piece that often makes way to our homes and wardrobes. Can you imagine it as part of your wedding? It seems unlikely, but leather details are elegant, stylish and not to mention, sexy!
If you're not already a leather-lover, you'll be one with these beautiful, edgy ways to use leather in your wedding.
Invites
Perfect for vintage, rustic or travel-inspired weddings, a touch of leather in your invitation like a tie, a sleeve or even an envelope, is a great way to tell your guests what your wedding will be like. Plus, they'll swoon over how pretty it is!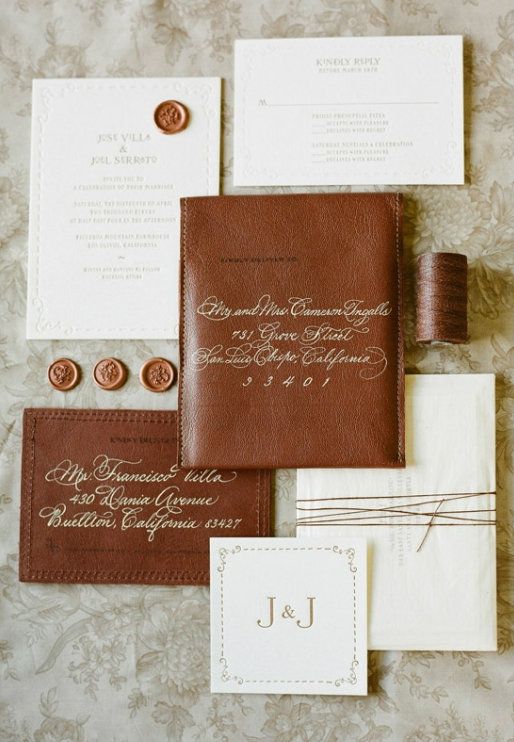 Rock 'n roll cover-up
If your wedding falls on a breezy day, it's best to carry something to warm you up. While a knitted cardigan or a soft pashmina is often the choice, you can add some rocker vibe in your look in the form of a leather jacket.
Head here for more wedding inspiration.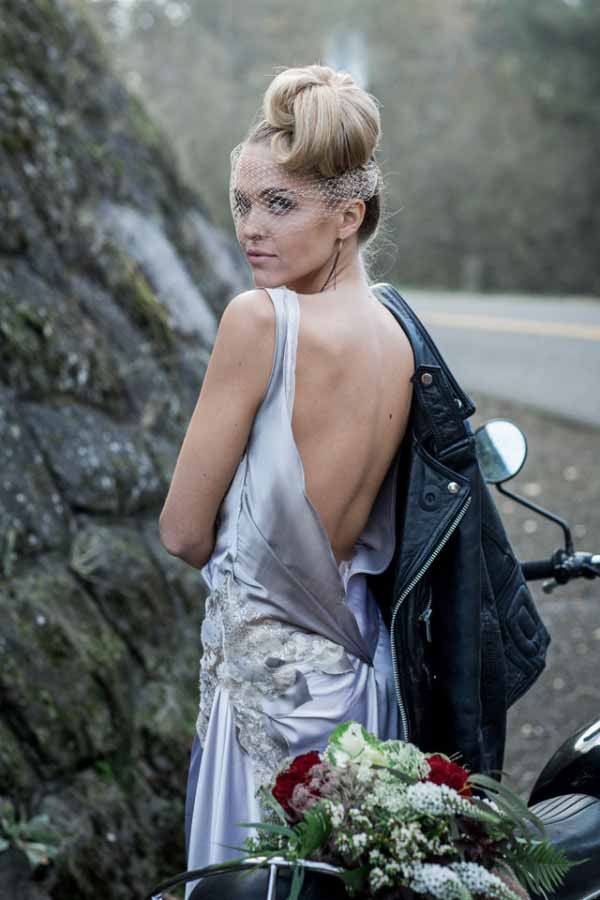 Table cards
Welcome your guests to your reception with some nice leather table cards. It's something they could talk about while walking to their tables (a nice way to make new friends!) and something they'd loved to take home afterwards.
[ew-supplier-carousel]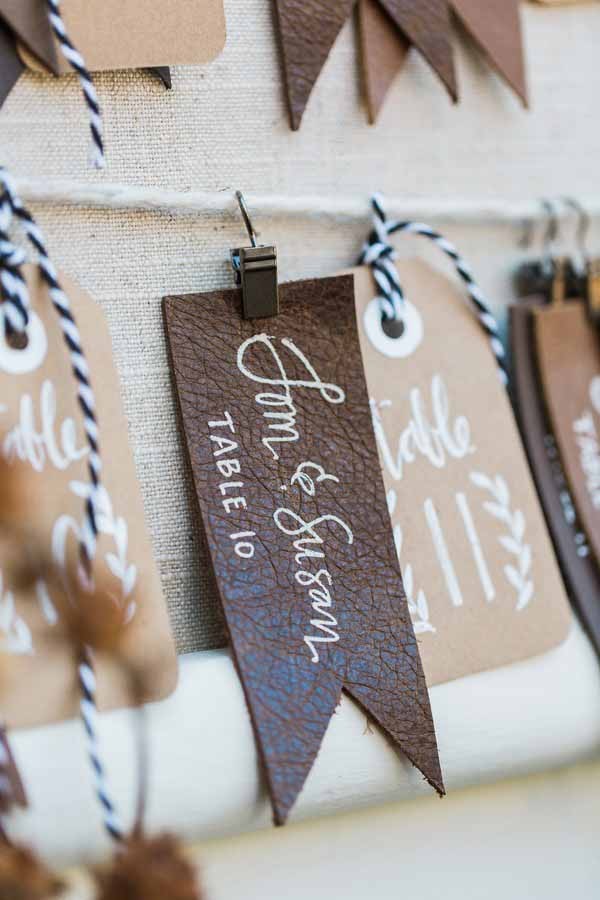 Wedding bands holder
Now here's a pretty and symbolic way to making your marriage "as tough and strong as leather".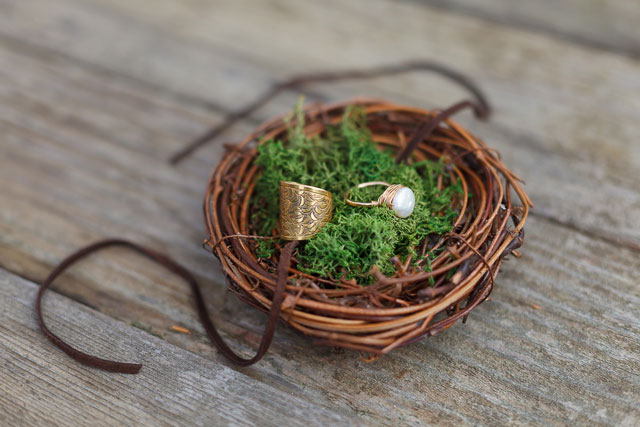 Lounge seats
Make your spacious venue look and feel more homely by using beautiful furniture to divide it into smaller spaces. How about giving your guests leather lounge seats to relax on? It can double up as a nice photo-op place, too!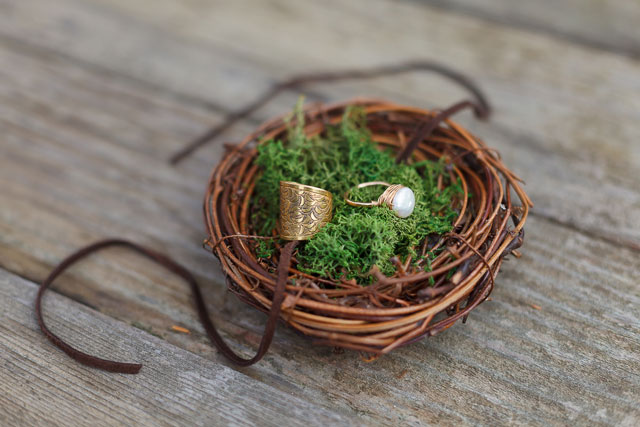 Table décor
If your event stylist or wedding coordinator is suggesting "leather placemats" or "leather table runner" for your boho wedding, say "why not?". Look how pretty the leather makes the table setting!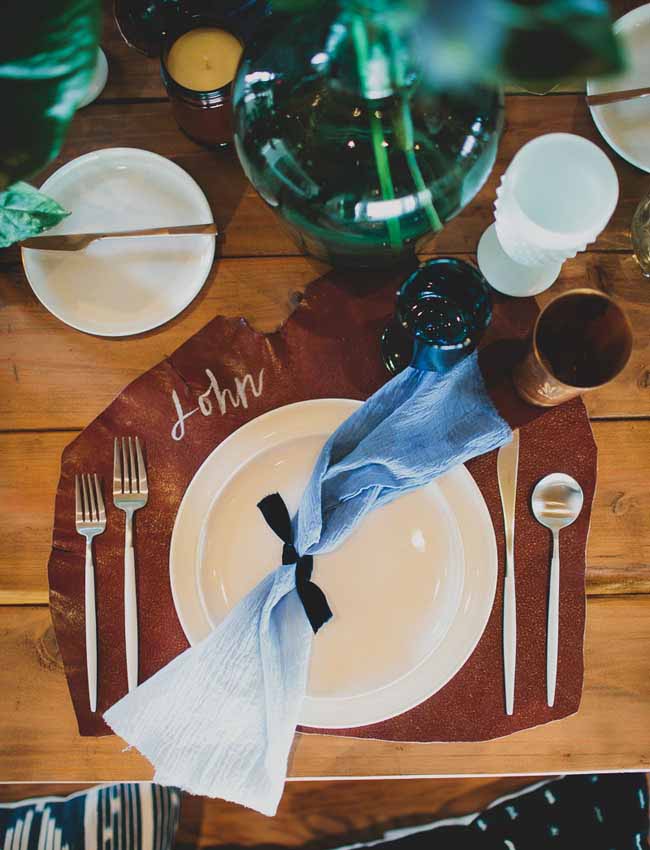 Wedding Menu
Complete the luxe boho vibe with a calligraphed leather dinner menu.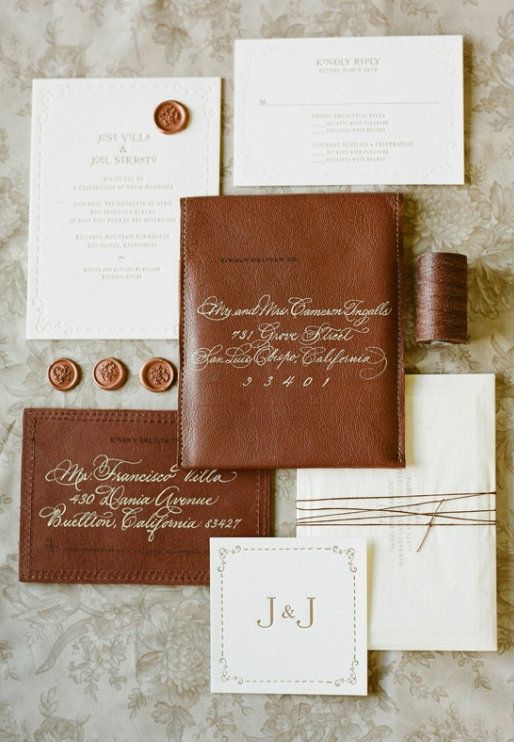 Bridal bouquet
Who says roses should always be red? Go monochrome and edgy with a leather bridal bouquet! Just one thing–have a spare one to throw for your lady guests.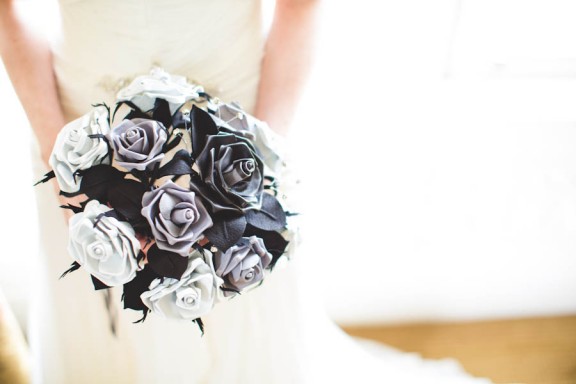 Couple shoes
Want to go matchy-matchy with your groom? You cannot go wrong with nice pairs of leather shoes. If you're feeling adventurous, try rocking a pair of leather booties to your countryside wedding!