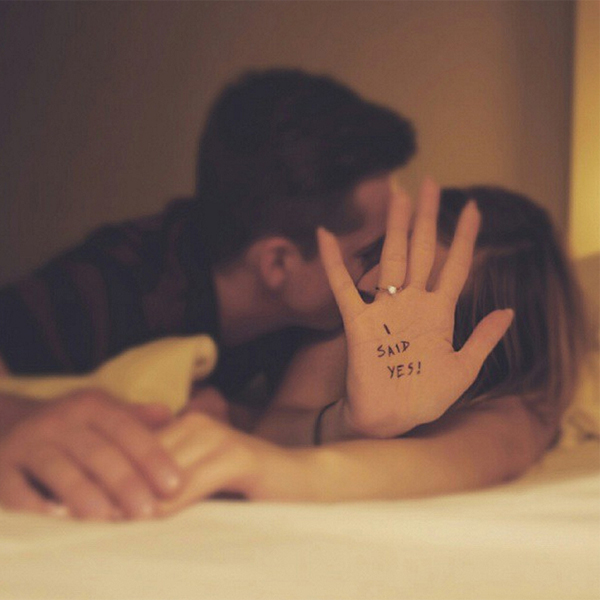 So, you've said 'yes' to the biggest question of them all. Congratulations! Good news spreads fast, but how to tell friends and family? Here are 10 traditional – and not-so-traditional – ways to let the world know you're getting married.
Tell them face to face
While it would be ideal to share your good news with everyone you know and love face to face, it's just not always possible. However, where it is possible, there are certain people you should absolutely tell face-to-face.
Typically, these are the people closest to the bride and the groom, such as parents, other close family and friends, and, of course any children the couple may have.
An added bonus is you'll see their tears of happiness for you live – and get to show of your new bling.
Tell them at a surprise party/dinner
Do you like surprises? We bet your friends and family do, too – and they'll love a surprise engagement party even more.
Organise an impromptu dinner, either at a restaurant or at your own home, and make your big announcement once everyone is settled or just as your meal is about to commence.
The champagne (and tears) will immediately flow. Let the hugging begin!
Oh, and you can hand everyone a bag of popcorn featuring the words 'He popped the question and she said yes!' as they leave.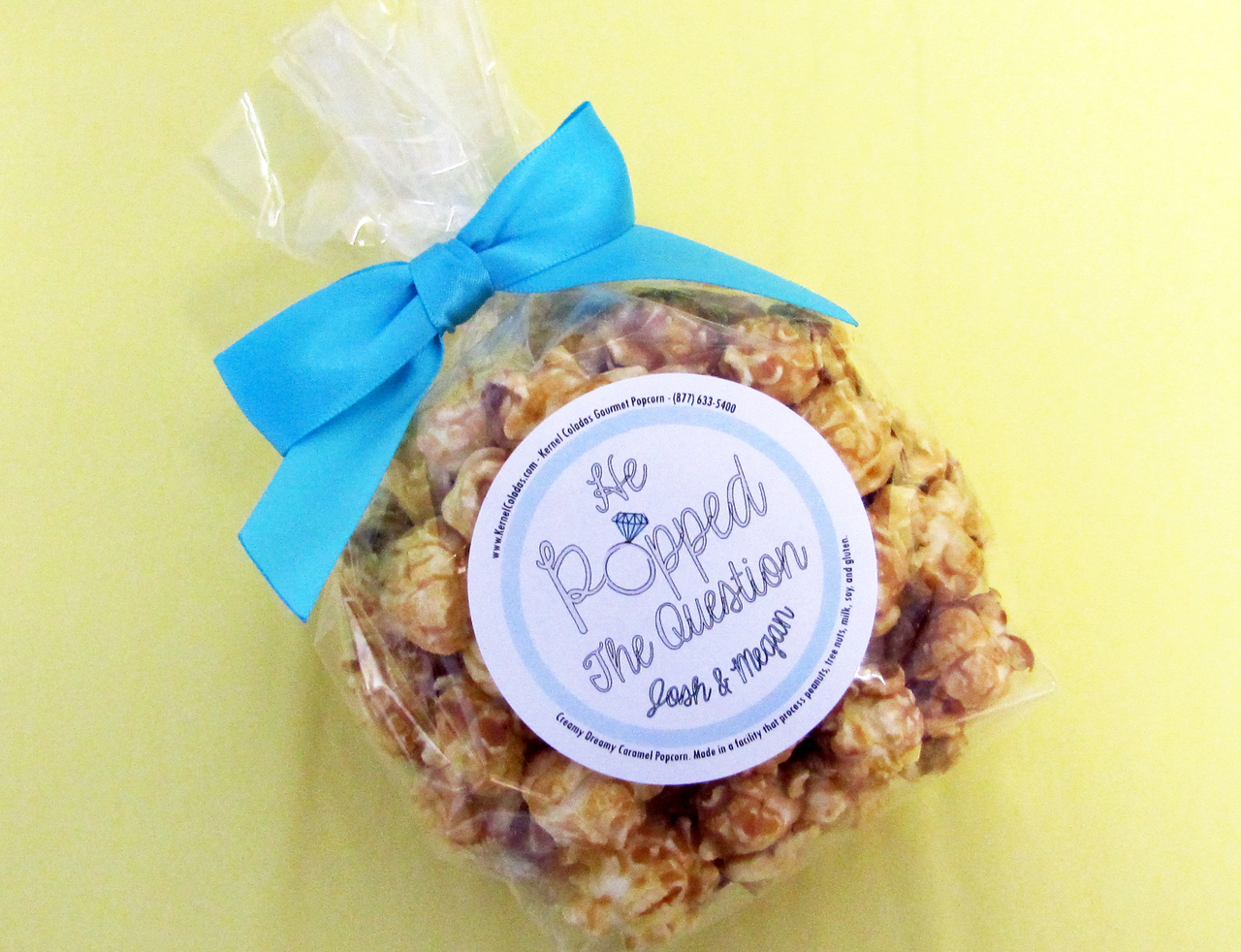 Tell them via phone or video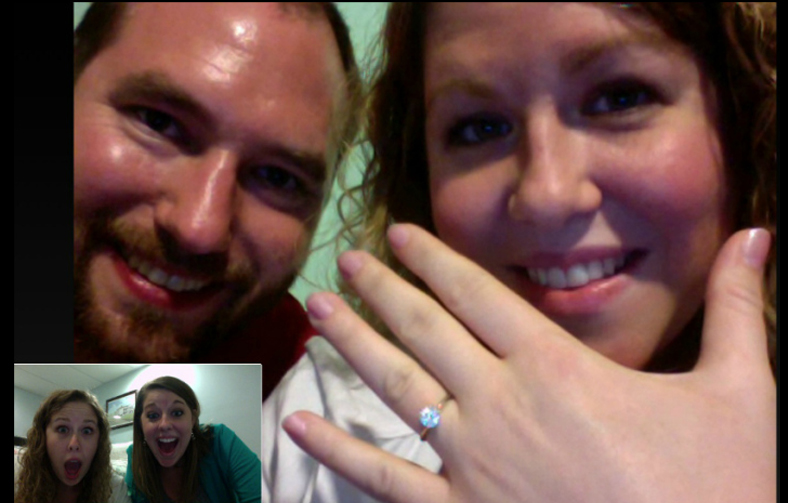 Due to distance and time constraints, it isn't always possible to pay your nearest and dearest a visit, so picking up the phone and personally telling those you care for about your engagement is a lovely alternative.
Of course, the distance won't stop you making that call via video call software such as Skype or Facetime – and you'll be able to see them react as it happens.
How happy do the gals in the image above look upon learning their bestie in another part of the world is getting married?
Send them pics from your engagement photo shoot
We LOVE engagement shoots. Hire a photographer and get them to shoot your engagement story.
The great thing about a fun engagement photo shoot is it can embody everything that makes your relationship unique – and tell your love story in exactly the way you want it told.
Tell them via text?
Grand gestures and formality are not for everyone so, if you're comfortable with doing so, sending your engagement news via text message can be a simple and effective means of conveying that all-important message.
How does this sound?:
Hi! I just wanted you to know that <insert partner's name> and I are engaged! Yay!
R we srs? Hell Y!! 🙂
(Translation: Are we serious? Hell, yes! Smiley face.)
Change your social media status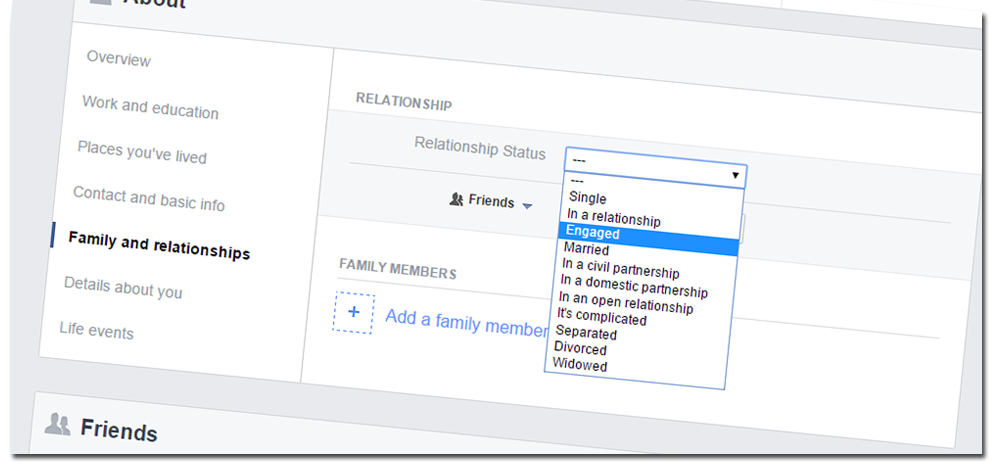 In reality, you won't be paying everyone a personal visit to inform them of your engagement and, really, not everyone needs to be told personally.
So, a social media status change is an efficient and seriously modern way to let a bulk number of people know you're marrying.
A word of warning though: be sure to inform those people you're closest too first. You don't want your mother finding out you're engaged via a Facebook relationship status update.
Send a letter and/or engagement card
A hand-written letter, or a typed one, for that matter, included with a beautifully designed engagement announcement card or letter is a very traditional and charming way to share news of your engagement.
Announce it in the newspaper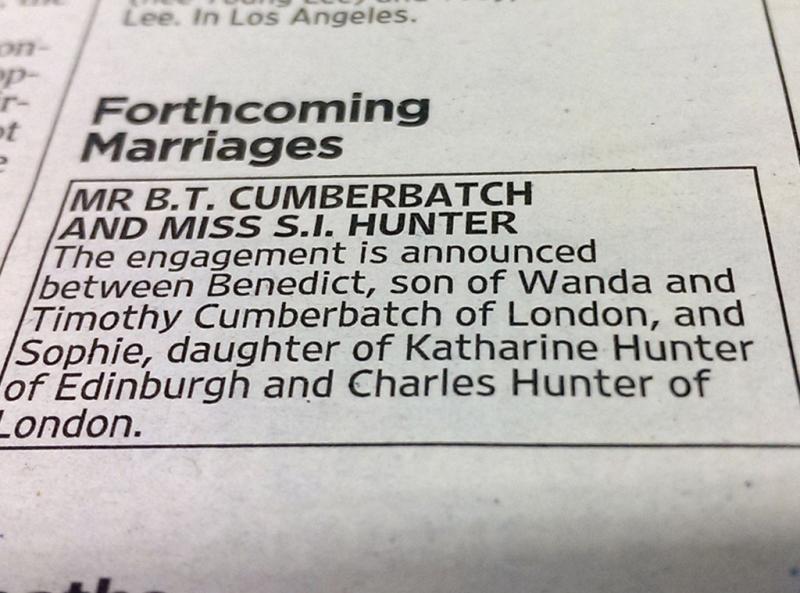 Traditionally, a newspaper listing was the most popular way for couples to announce an engagement and, believe it or not, it remains a popular way to do so.
Remember, not everyone spends their days online or glued to social media, so it's a good way to let those who aren't so digital know your news, as well as, perhaps, older friends and relatives who still spend time perusing the pages of a physical newspaper.
That said, it's just a nice thing to do, anyway, if you can afford it – and lots of people still do it. Even Sherlock actor Benedict Cumberbatch announced his engagement to his director girlfriend Sophie Hunter in the pages of London's Times newspaper in late 2014. 
Most newspapers have a celebrations or announcements section that allow for such announcements. Simply look up your newspaper of choice's website and you will find information regarding the word count and photo formats needed to place an advertisement in its pages.
A wedding website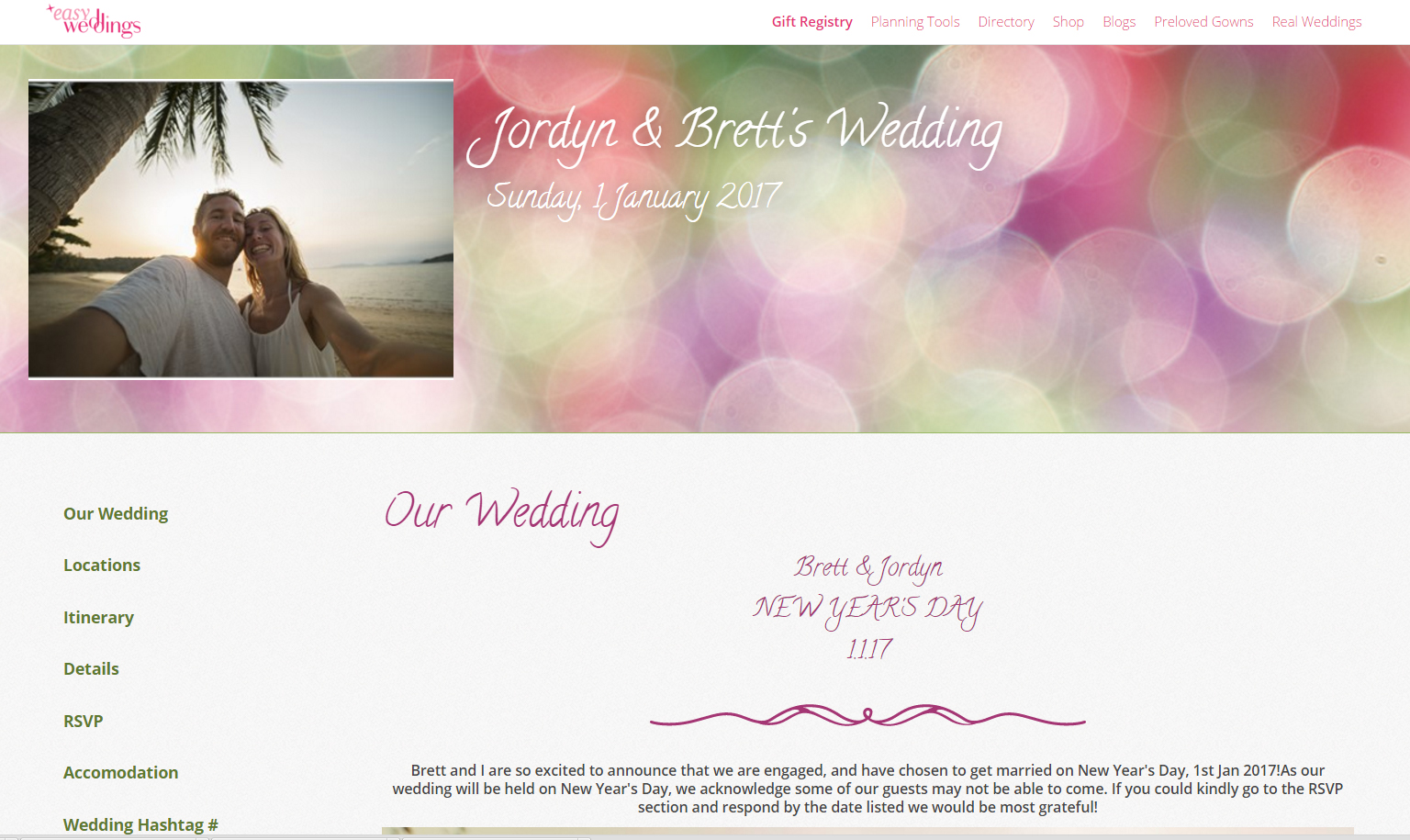 Creating a wedding website is a handy and digitally savvy way to share your news – and keep friends and family up to date with your wedding news and planning. You can add any information you need such as wedding dates and details .
If you aren't a tech-savvy person, you don't need to worry as it's easy to do and you can simply send the link to friends and family via social media or email and they can keep abreast of your wedding goings-on.
Something different!
Remember, while these suggestions are what lots of people do, you don't have to do what everyone else is doing!
An engagement announcement is a great opportunity to get creative and display your sense of humour. Got pets? Get them involved! Love pop-culture? Add a reference in your engagement announcement. Here are 15 fun ways to announce your engagement.