There is no doubt that Australia has some of the most stunning natural backdrops that are ideal for weddings, but there is something special about finding that unique venue that really speaks to you.
We have gathered some of the most unique wedding venues from around the country in one spot to show you what is possible when you think outside the square…
The Convent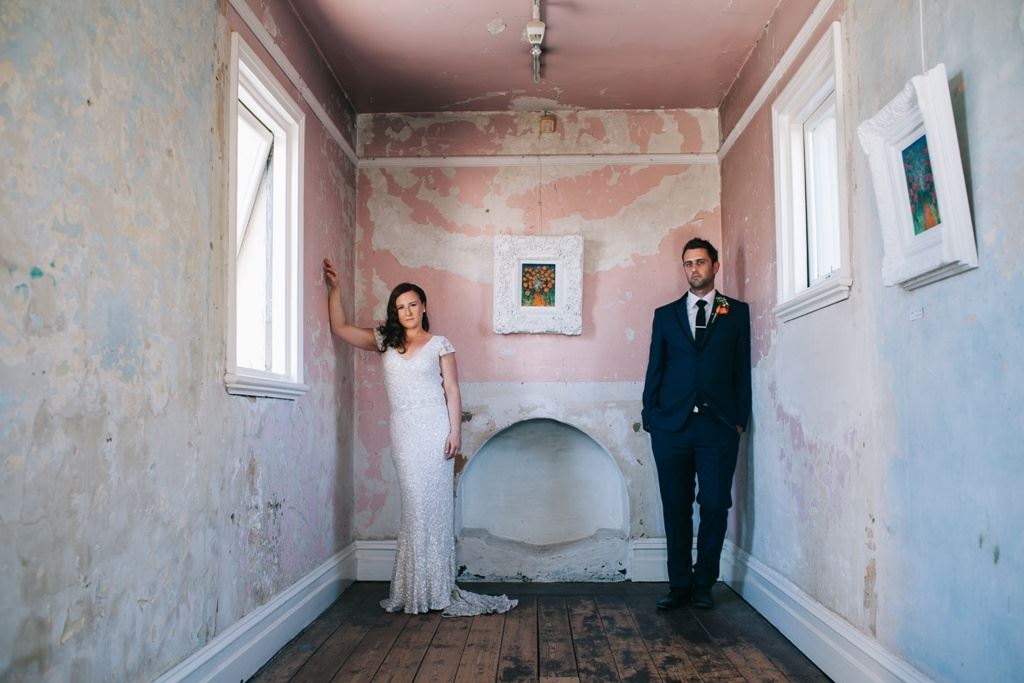 The Convent, which was once known as Blarney Castle, has everything you need in a wedding venue… and a little mystery too.
With six acres of manicured gardens, a historic chapel, and a mix of contemporary, classic, and chic interiors, it is hard to find a wedding theme that won't fit seamlessly into this venue.
Some say the Melbourne convent is frequented by friendly spirits, who bless the bride on her wedding day. Others say The Convent is renowned for it's after part venue, The Altar Bar, which boasts an eclectic mix of decor and the best party atmosphere going.
Quarry Amphitheatre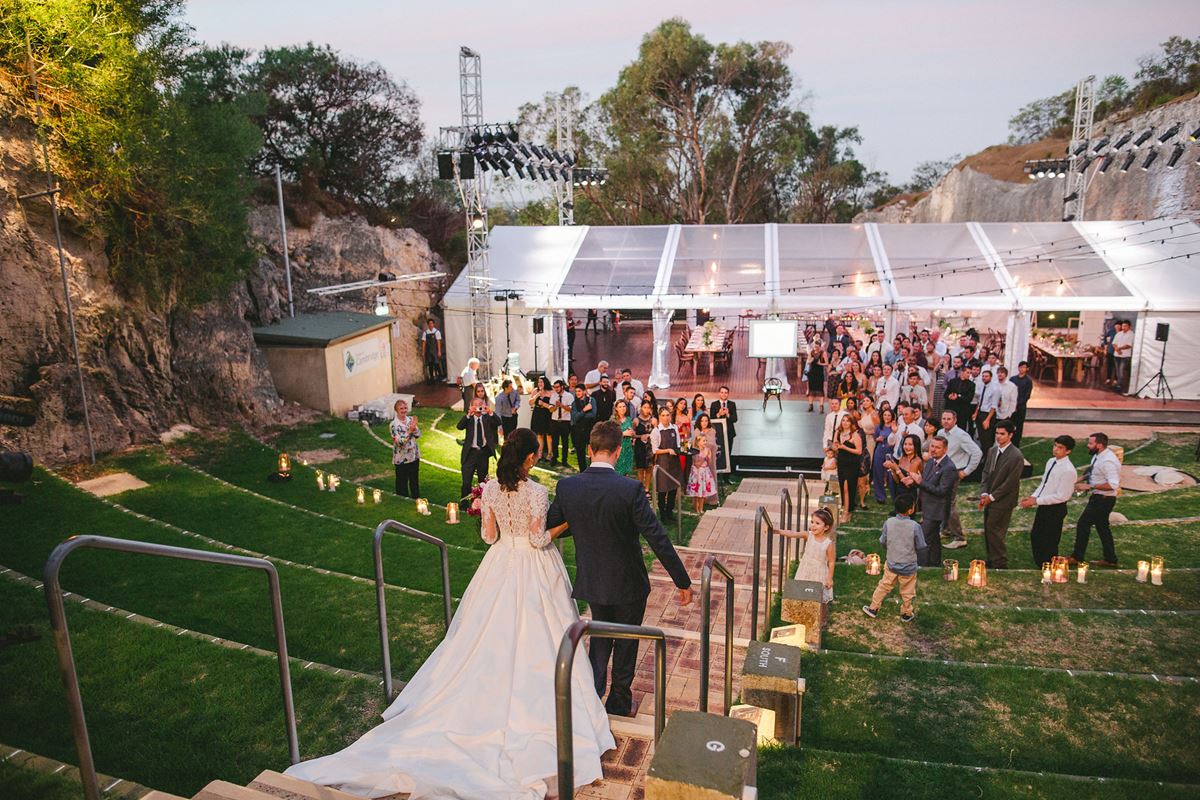 There is something about making a grand entrance, and it doesn't come much grander than descending the manicured lawn terraces into a beautifully decorated marquee to start your wedding reception.
With soaring limestone walls and views across the Perth skyline, The Quarry Amphitheatre near City Beach is about as unique as wedding venues come.
Although it is nestled among natural bushland, it is moments away from beach locations for photos and comes with the assistance of exclusive caterers who know how to make your reception one your guests will always remember.
Melbourne Zoo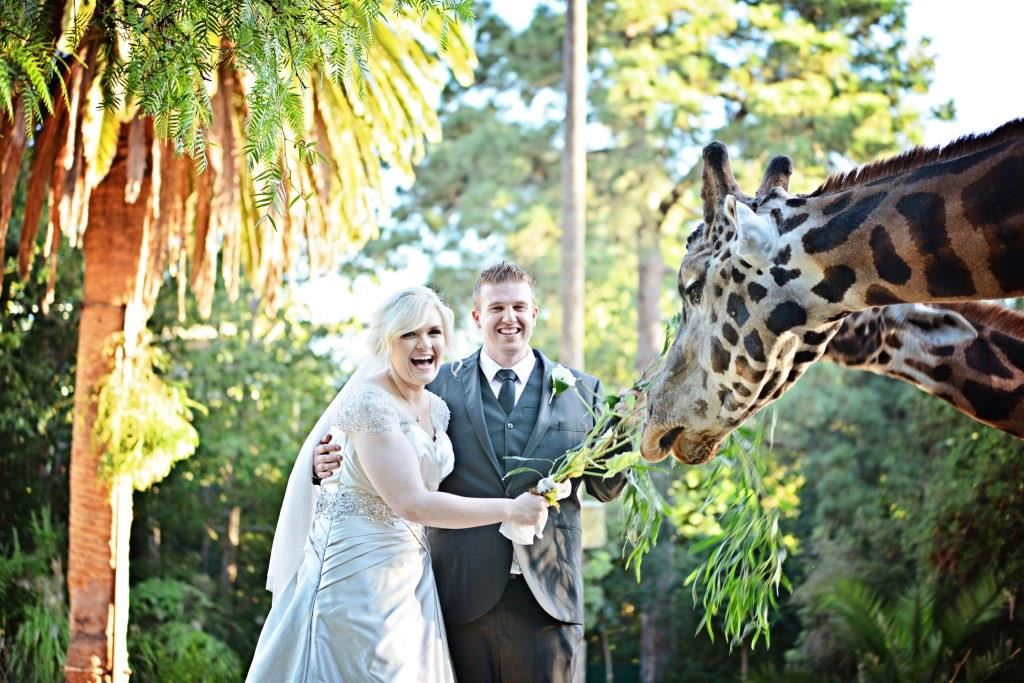 You don't get much more unique than celebrating your wedding with a lush green backdrop filled with Tamarin monkeys!
Unless, of course, you want to walk on the wild side and exchange vows among a sea of bamboo along an elephant trail!
The Melbourne Zoo is not just a multi award-winning tourist attraction. It is also a great wedding venue with the capacity to cater for up to 240 guests.
Cloudland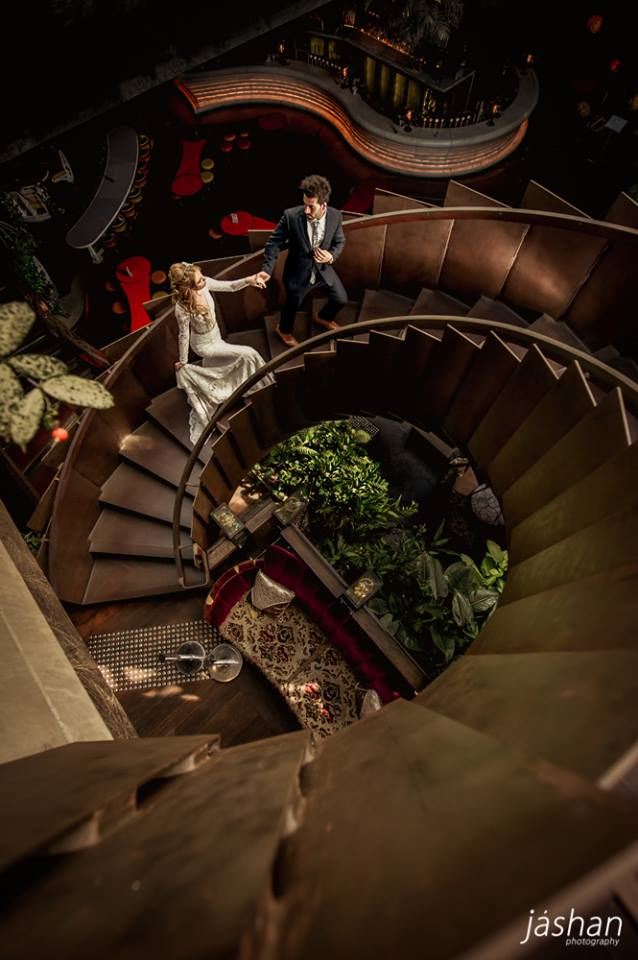 Hidden away in Fortitude Valley in Brisbane is Cloudland, a venue that offers the ultimate wedding experience for glamorous ceremonies.
With lush indoor gardens, a glistening waterfall, sparkling chandeliers, and an industrial spiral staircase leading to an elegant rooftop terrace, you would be mistaken for thinking you had been transported to a wonderland after walking through the timber doors.
Ovolo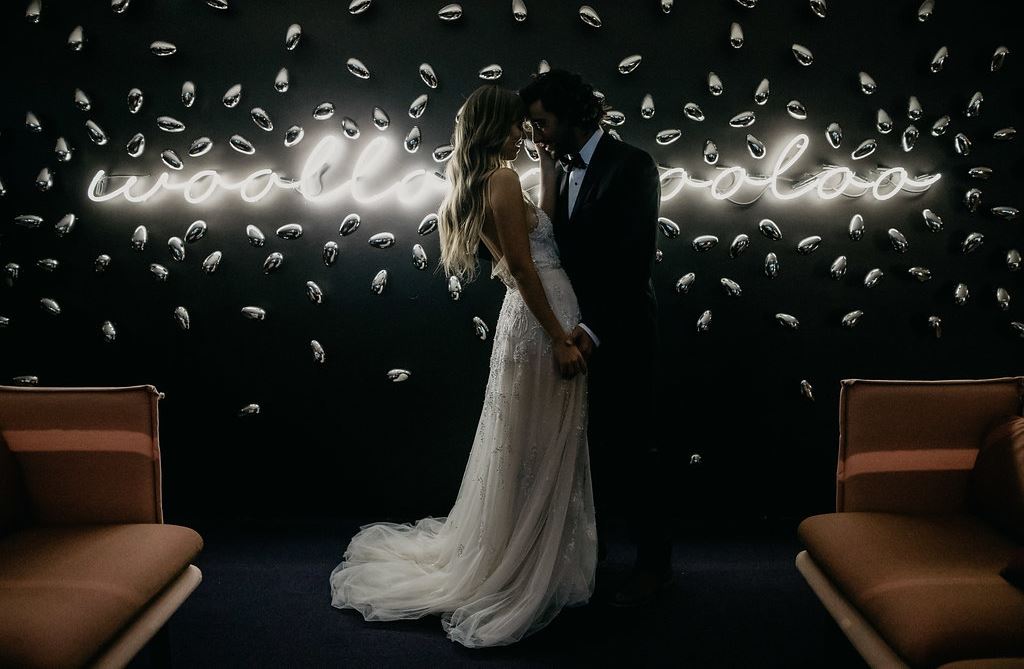 The team at Ovolo believe "the most memorable of occasions typically take place in the most memorable of locations."
And the venue, situated on the Sydney Harbour, is one of the most stunning private spaces to host a wedding. There are a wide range of decor backdrops and versatile floor plans so you can customise your ideal wedding.
Fernbank Farm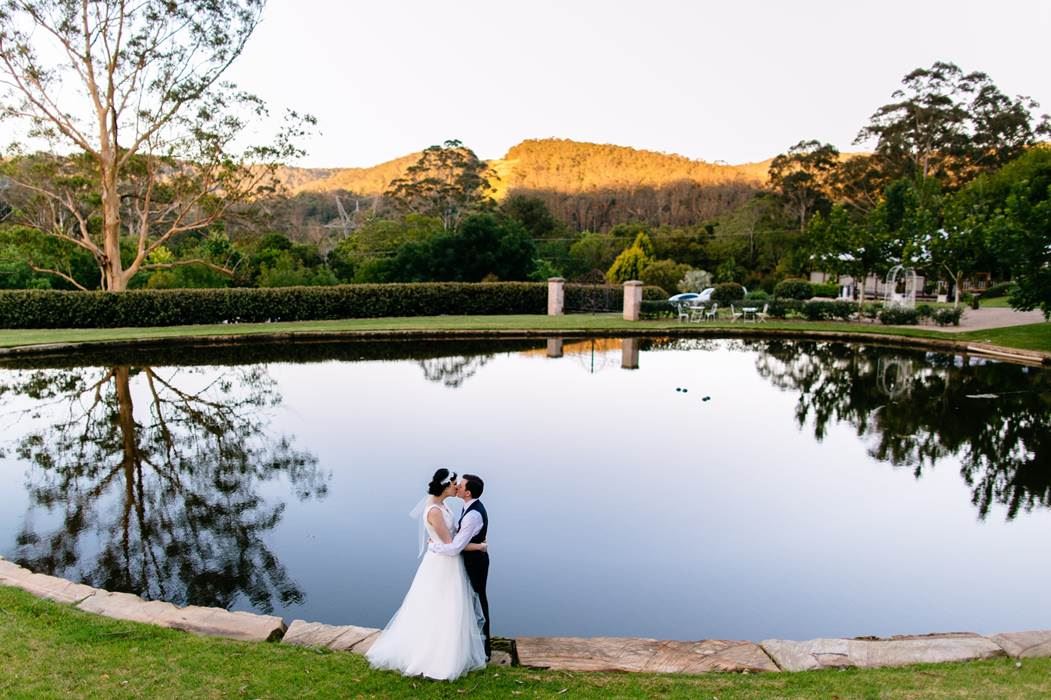 Leo and Lola, the signature carriages at Fernbank Farm, are one of the features that make this venue a standout.
The exclusive wedding venue, located an hour north of Sydney, has sprawling grounds with a myriad of options for stunning photographs and ceremony locations.
Starship Cruises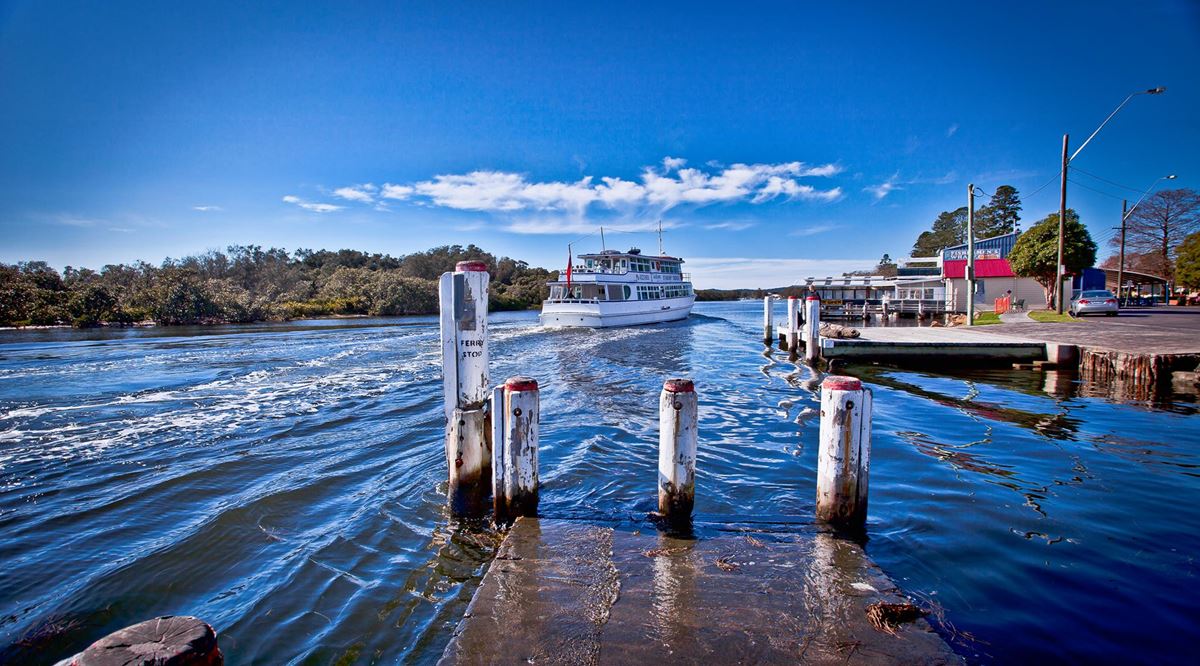 For a wedding venue with an ever-changing backdrop and a sense of adventure, how about taking to the water? Starship Cruises offers the M.V. Lady Kendall II as a magical venue alternative.
The majestic, and fully licensed, traditional timber cruiser is 34 meters long and can accommodate 200 people undercover.
Far from being squished in, guests can mill around in six different passenger areas spread over three decks and when the official duties are done, there's even a disco-equipped dance floor!
St Josephs Guest House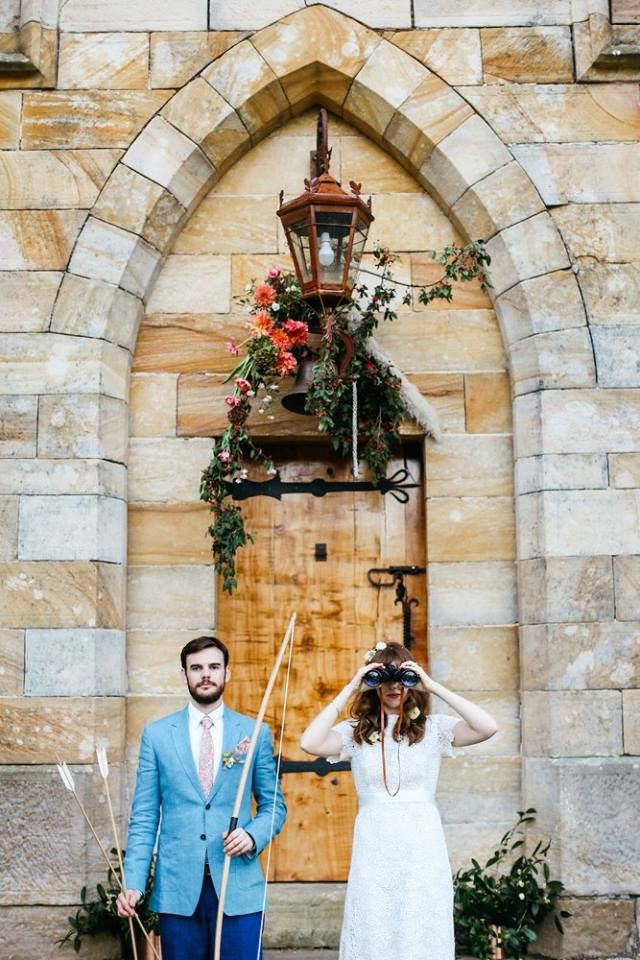 If you are looking for an all-in-one location, St Josephs House is a stand-out. The elegance of the castle is timeless and it is set in a beautiful location with grassy areas forming a natural amphitheatre overlooking an outdoor deck for your nuptials.
Or if an indoor venue takes your fancy, the ground floor of the church creates an authentic, historic ambience that it is hard to replicate anywhere else.
You won't believe this idyllic venue is just 90 minutes away from Sydney.
Projekt 3488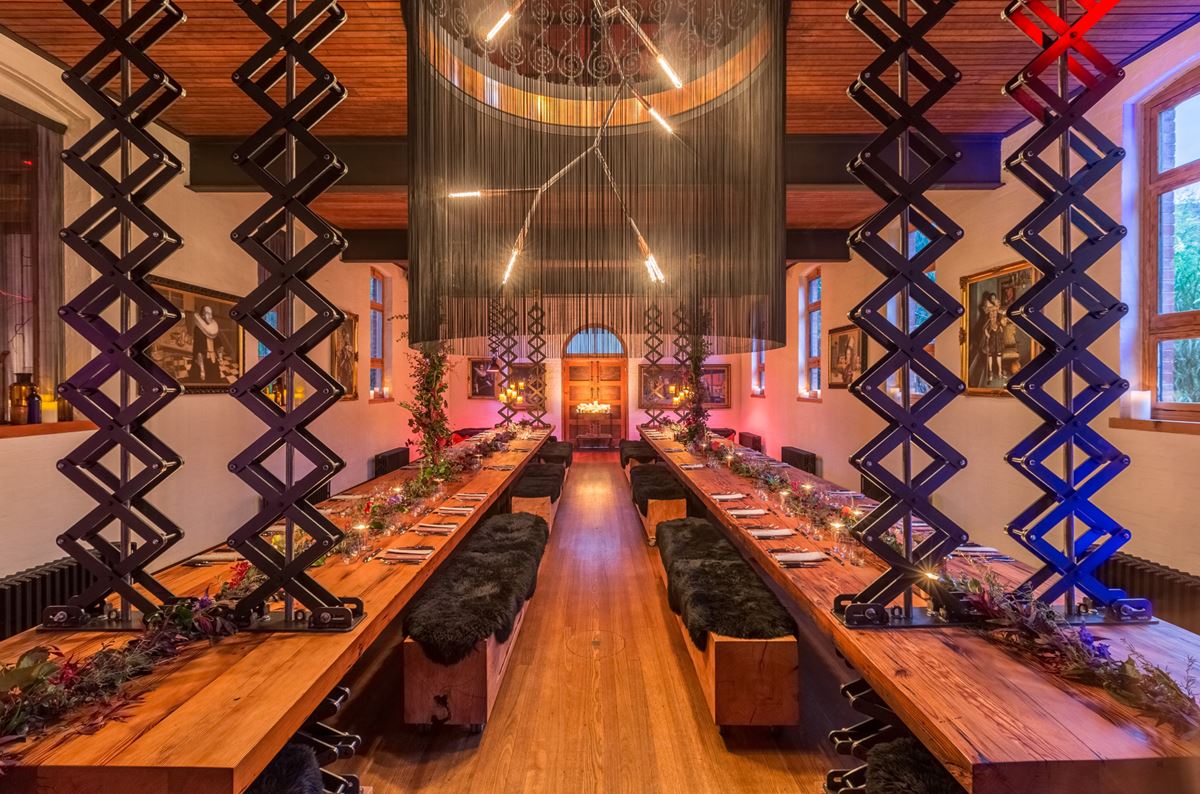 The Urban List has placed Projekt 3488 at the top of its "Australia's Most Insta-Worthy Venues to Visit" and with a quick look through their gallery, it's easy to see why.
This venue is retro yet modern, industrial yet intimate, organic yet chic and utterly unique, it is literally everything you could ask for in a venue.
Just over an hour from Melbourne, the former Masonic Hall captivates, charms, and mystifies. It is not just a stunning indoor venue, but also offers native gardens that are a photographer's dream with a suspended circular fireplace and rustic barn doors that roll open onto a large deck boasting spectacular mountain views. This is one of the most unique wedding venues we've seen!
Mon Bijou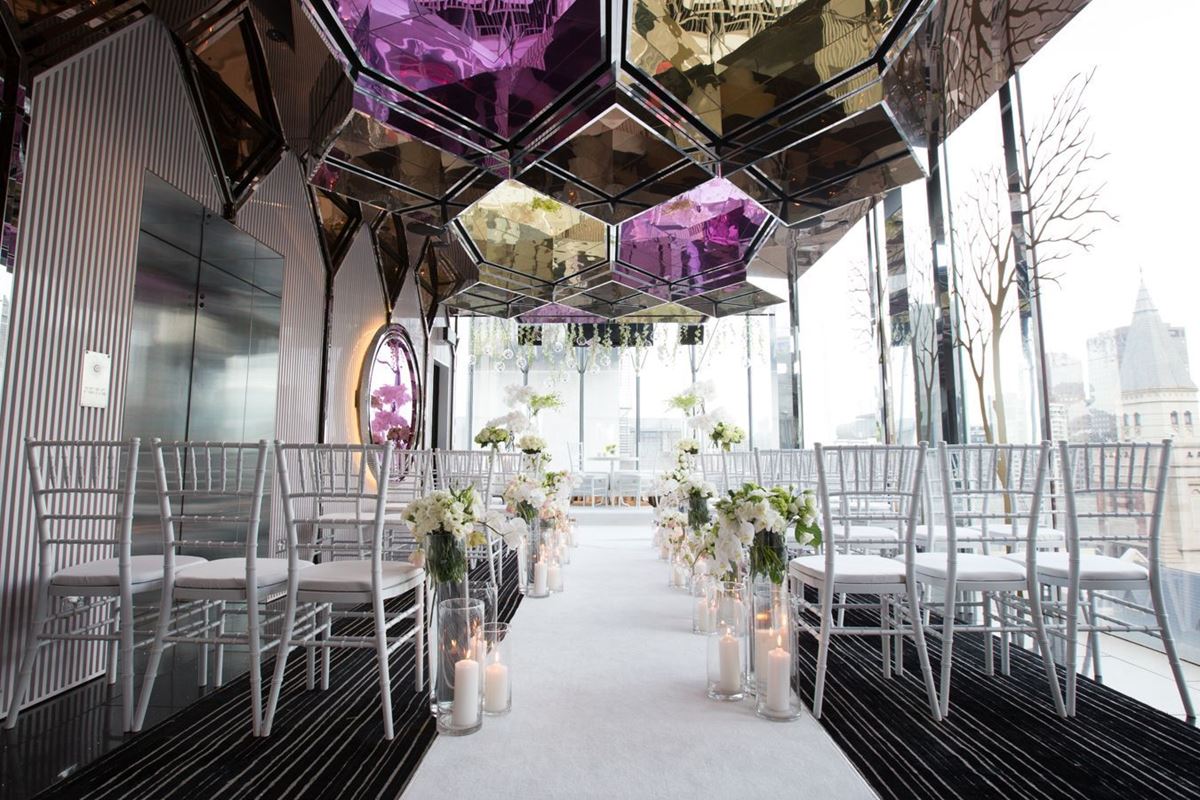 Sophisticated, stylish, and chic.
Mon Bijou
is a modern champagne bar with 270-degree views of the Melbourne skyline.
The exquisite penthouse space has a jewel-inspired concept with a distinctly French flavour. There is certainly nothing else like it in the city!