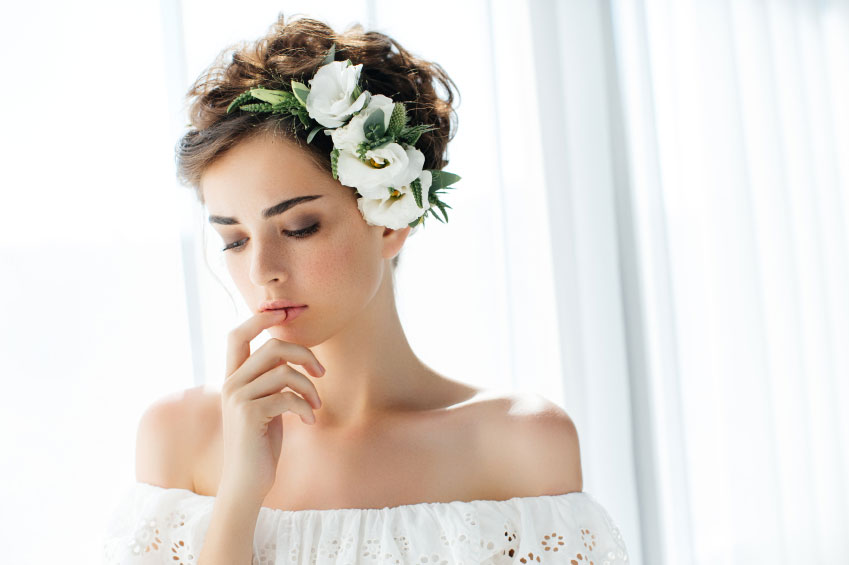 Even if someone else is doing your make-up on your big day, there are a number of things you can do to ensure it stays on and looks fresh all day long.
Exfoliate, exfoliate, exfoliate!
It may sound like a slightly unromantic analogy, but in the same way you would always sand a piece of vintage furniture before painting, you'll get the best results from your make-up if it's also applied on a smooth foundation. And the best way to achieve this is to exfoliate. It's a crucial way to ensure your make-up canvas – aka your face – is in the best possible condition. So start exfoliating it several times a week at least a month before the big day.
Be sure to exfoliate both your neck and your face to ensure proper coverage of your make-up as well as helping your skin to look its best.
Prime your face
Just like anything, ensuring you get the preparation right for your make-up is half the battle. If you use a quality make-up primer on your face, it will not only help your make-up to adhere better, it will also make sure it stays on longer than it normally would. And that's a very good thing on a day – and night – when you'll be constantly photographed.

Use a quality concealer
Concealer is a wonderful tool to help cover up any imperfections, such as bags left under the eyes when excitement robs you of sleep. By using it carefully in the right places, such as under your eyes, under your nose and on the top of your eyelids, you will not only banish blemishes you'll also help to contour your face.
Use a quality foundation
Once all the preparation is done, the next step is to apply foundation. Because of all the photography ahead, it's important to use quality products that will go on smoothly and create the perfect canvas for make-up. And, to really  make sure it won't cake, cake, run, or make you look oily across the course of the day, it's important to give the foundation – and in fact all of your make up products – a trail run at least two weeks before the big day to ensure they will do their job..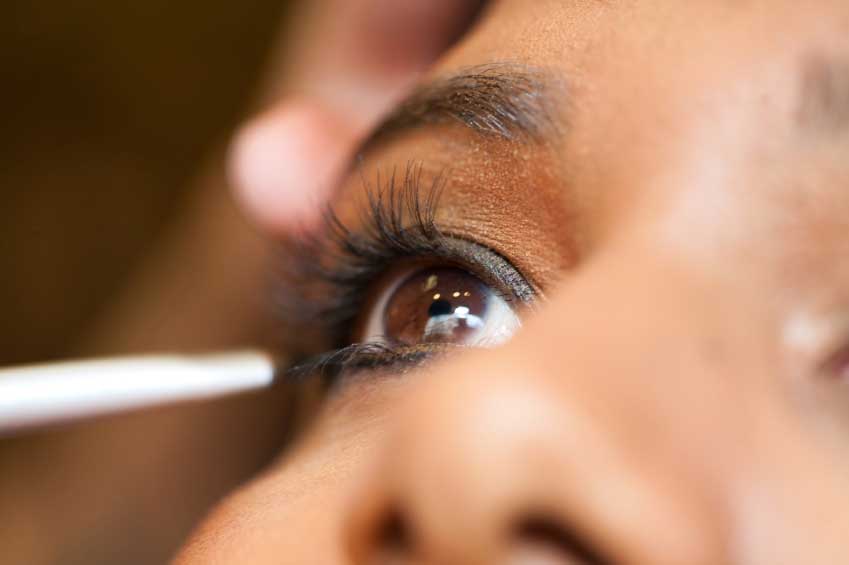 Use a neutral eye shadow
This unique trick will help keep your eyes looking great throughout the wedding ceremony and the reception. After following all of the other important steps, apply a neutral eye shadow to your eyelids where your eyeliner goes. This helps your eyeliner adhere better as well as adding brightness to your eyes.
Prime your lips
Priming your lips is just as important as priming your face for your make-up. By apply a bit of concealer before you apply your lipstick or lip-gloss it will help it adhere better and it may help you avoid having to touch up your lips throughout the day so you can focus on your new husband.
Use brushes for applying your make-up
Many women use their fingers to apply some of their make-up. Whereas this may be handy in some cases, on your wedding you want to avoid using your hands to apply your make-up. Our hands have natural oils in them that can decrease the staying power of the make-up you are using, regardless of how quality a product it may be. On this the most important of days, use sponges and brushes, all in the right sizes, to apply your make-up.
[ew-supplier-carousel]
Moisturise
Moisturising your skin is important every day of the week. Prior to your wedding, you want to use a light moisturizer on your skin. Moisturiser can help your skin look soft, clear, and radiant. Remember, you want to allow your moisturizer time to set on the skin before applying your make-up so wait at least half an hour.
Purchase quality waterproof mascara
This really goes without saying but tears are more than likely to occur on your wedding day. The happiness you feel when walking down the aisle to your betrothed can be an incredibly moving moment that brings about tears. At other times, tears may also flow when people are giving their speeches or just giving heartfelt congratulations. Using waterproof mascara will help keep your make-up looking great by avoiding running mascara.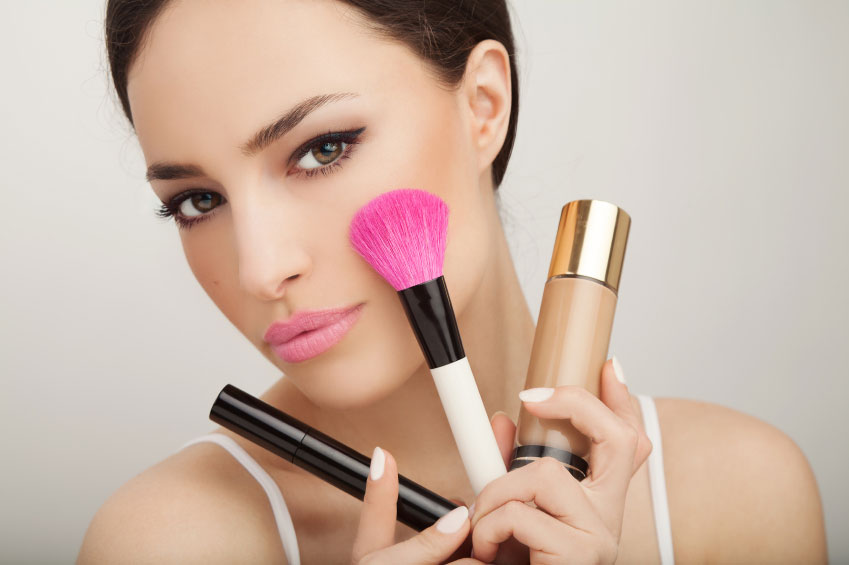 Bring a touch-up kit
No matter how prepared you are on your wedding day you will have some touch-up work on your wedding day. Consider asking one of your bridesmaids to be on make-up watch.
Even if you do not require any touch-ups on the majority of your make-up at some point throughout your special day, you will need to have your lip-gloss touched up to keep your lips looking perfect. If you are prone to crying when you are happy and forgot to use waterproof mascara, you may also need a touch-up on that as well.