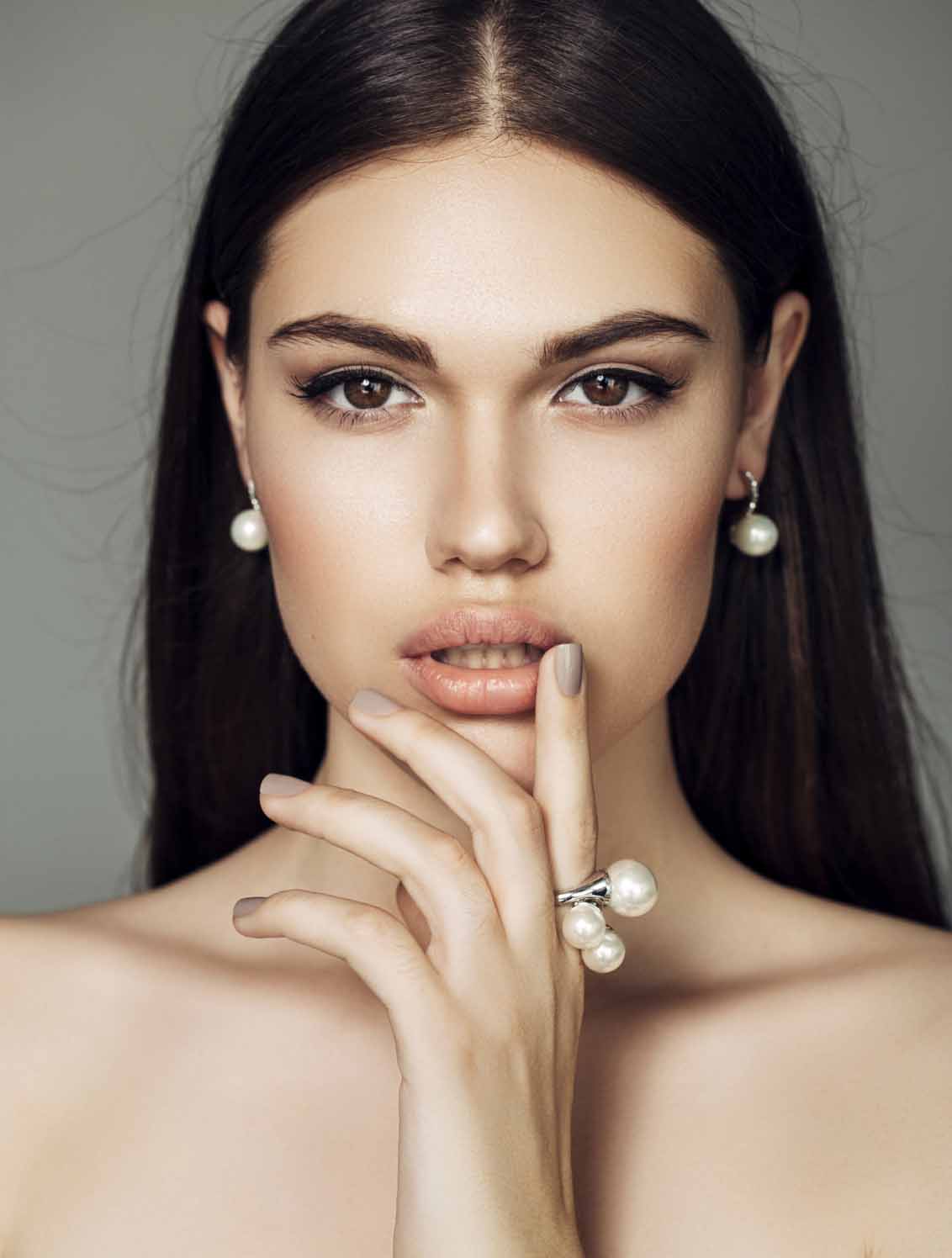 When it comes to your big day, even the smallest of details matter. Bridal accessories can make or break your outfit and when chosen well they can take your bridal look to a whole new level of beauty.
Here are 10 things to do – or avoid – when choosing your bridal accessories.
Dos
Work around your wedding dress
Your wedding dress is essentially the star of your bridal outfit, and your dress will dictate every accessory decision you make. Any accessory you select should compliment your wedding dress, rather than compete with it for attention.
When selecting your bridal accessories it is best to wait until you have settled on your dress, this way you can choose pieces that will best highlight your beautiful gown.
Aim to keep the look cohesive
When selecting bridal accessories such as headpieces, jewellery, flower crowns, belts, boleros, clutches, shawls, shoes and a veil, keep in mind that you are putting together an overall look. While each of the pieces you choose may be exquisite and beautiful in their own way, it is important that they all compliment each other.
You accessories should not only match your dress, but also the overall theme of your wedding and your bridal look. For example, if you are planning to wear an understatedly elegant sheath dress with little or no embellishment, obviously a tiara full of diamonds and crystals will not match the look you are going for.
[ew-supplier-carousel]
Focus on your features not just trends
It is best to opt for bridal accessories that enhance your features as well as compliment your dress, rather than wear accessories that are currently in fashion, but may not suit you or your hairstyle and dress very well. For example, when it comes to selecting jewellery, a pair of drop earrings can elongate a round face shape and a choker length necklace works well with a heart-shaped face.
It may be hard to resist the allure of an accessory that you love or wear something that is very 'on trend', however, if it does not match your outfit or suit your physical appearance it's best to not wear it.
Additionally, trend-focused pieces tend to date, whereas classic pieces will stand the test of time. Carefully consider the look you are going for before opting for trend-driven accessories.
Keep an open mind
You may think you don't want a veil, but you might change your mind the minute you try one on. Or perhaps you don't like sparkle very much but find yourself falling in love with a sparkly, embellished belt to wear with your dress.
It is important to keep an open mind when selecting your bridal accessories as you may be pleasantly surprised. This way you may find something you would have never normally considered actually matches your outfit very well.
Try it all on before the big day
It is imperative that you try everything on before your wedding day as you don't want to realise that the expensive earrings you purchased really don't work with your wedding dress and hairstyle.
Take all elements into consideration when purchasing your bridal accessories, and then try everything on, you shoes, jewellery, dress, veil, headpieces, belts and even your lingerie! It's important to prevent any unnecessary wedding day headaches by knowing in advance that the accessories you have selected match well and suit you.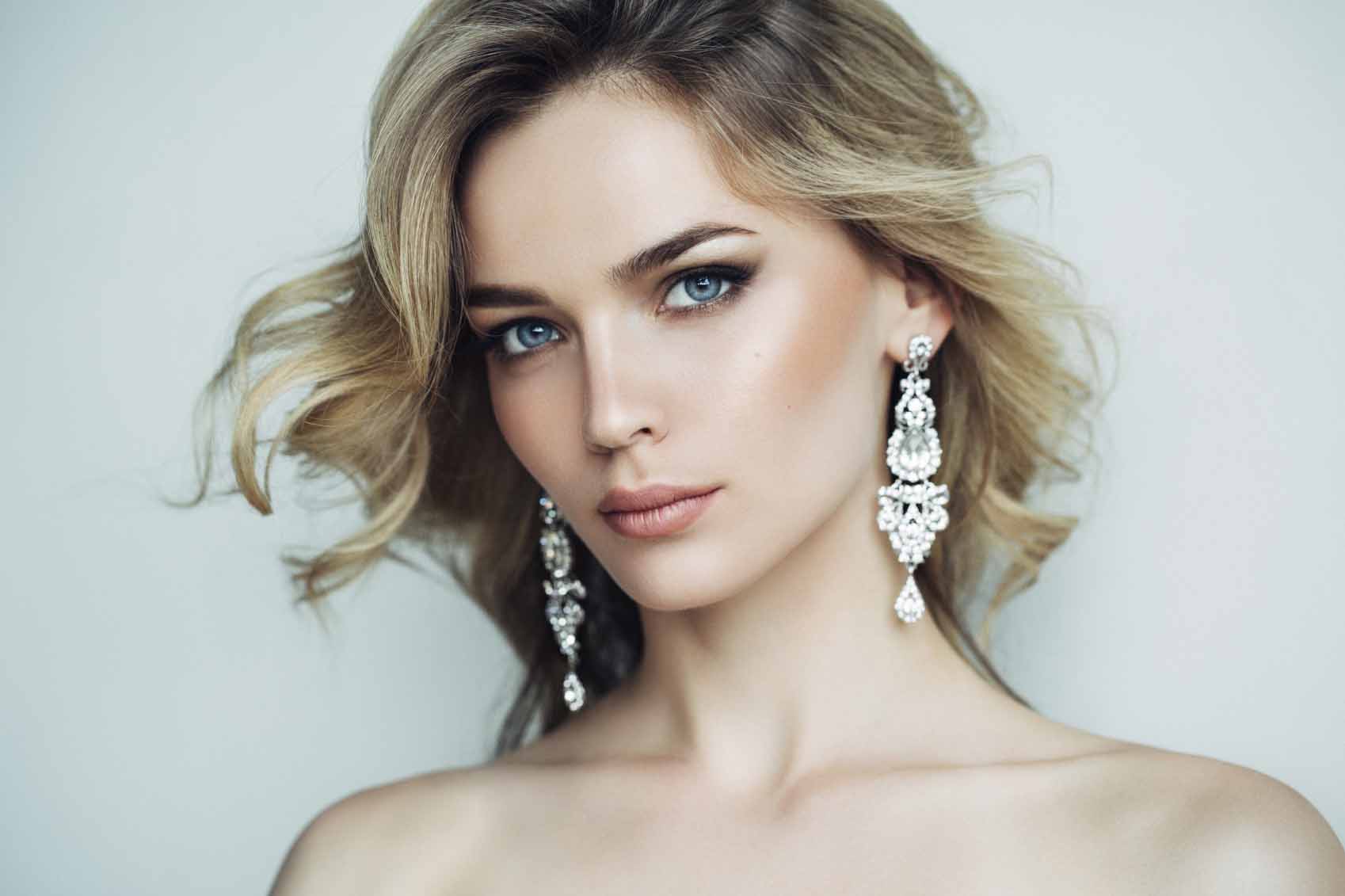 Don'ts
Don't purchase accessories too late
By not planning ahead, you could find yourself in a pickle in the precious weeks and days before the wedding. The perfect earrings may be out of stock and take weeks to arrive; you may hate your haircut and wish desperately that you had a month or two more to grow it out or, perhaps, you bought your shoes just a few days before the wedding and won't be able to break them in in time.  The potential perils of leaving anything wedding related, not just accessory related, until the last minute are too great to risk on one of the most important days of your life.
Don't forget about your feet and nails
There's always a chance that your photographer may want to get a close up shot of your gorgeous ring, so if you think the lens will be zooming in on your extremities be sure to have them buffed and polished as best you can!
Keep in mind the shade of your spray tan, the colour of your dress, your hair colour, bridesmaids' dresses, bouquet and style of make-up when selecting your nailpolish too! Many brides opt for a blush pink, french manicure, white or soft nude, however, if a bold colour will match your flowers or lipstick then go for it!
Don't get mixed up
Current bridal trends are seeing many designers experiment with different fabrics, textures and embellishments, however, for some brides going down this path it can be very easy to veer in the wrong direction.
If the dress and veil you have selected utilizes a mixture of fabrics and textures such as lace, intricate patterns and lots of embellishment, it may be enough to let the dress the the talking rather than wearing accessories for the sake of it.
Additionally, if the earrings you have chosen to wear are silver, a rose gold necklace probably won't match. Similarly, if your wedding dress features pearl embellishment you may find that a simple bracelet adorned with pearls may work better than a cuff smattered in rhinestones and crystals.
Don't over-accessorise
"Before you leave the house, look in the mirror and take one thing off," are words of advice from infamous fashion designer Coco Chanel, and she has a point. It can be easy for brides to get over-excited when selecting accessories, so it's important to take many factors into account before swiping your credit card.
Avoid over-accessorizing by firstly taking into consideration the style end embellishment of your dress. If your dress is quite sparkly and is embellished with rhinestones and crystals, you may find a pair of earrings is enough, as opposed to piling on a necklace, headpiece and bracelet as well.
Secondly, hone in on the core pieces you really want to wear. If you really want to wear a tiara you may find that just your engagement and wedding rings paired with a bracelet will compliment your look well, or, if you really have your heart set on a flattering necklace you may skip the headpiece.
Of course, depending on your choice of items and your styling, a mixture of different accessories may work beautifully, but less is usually more.