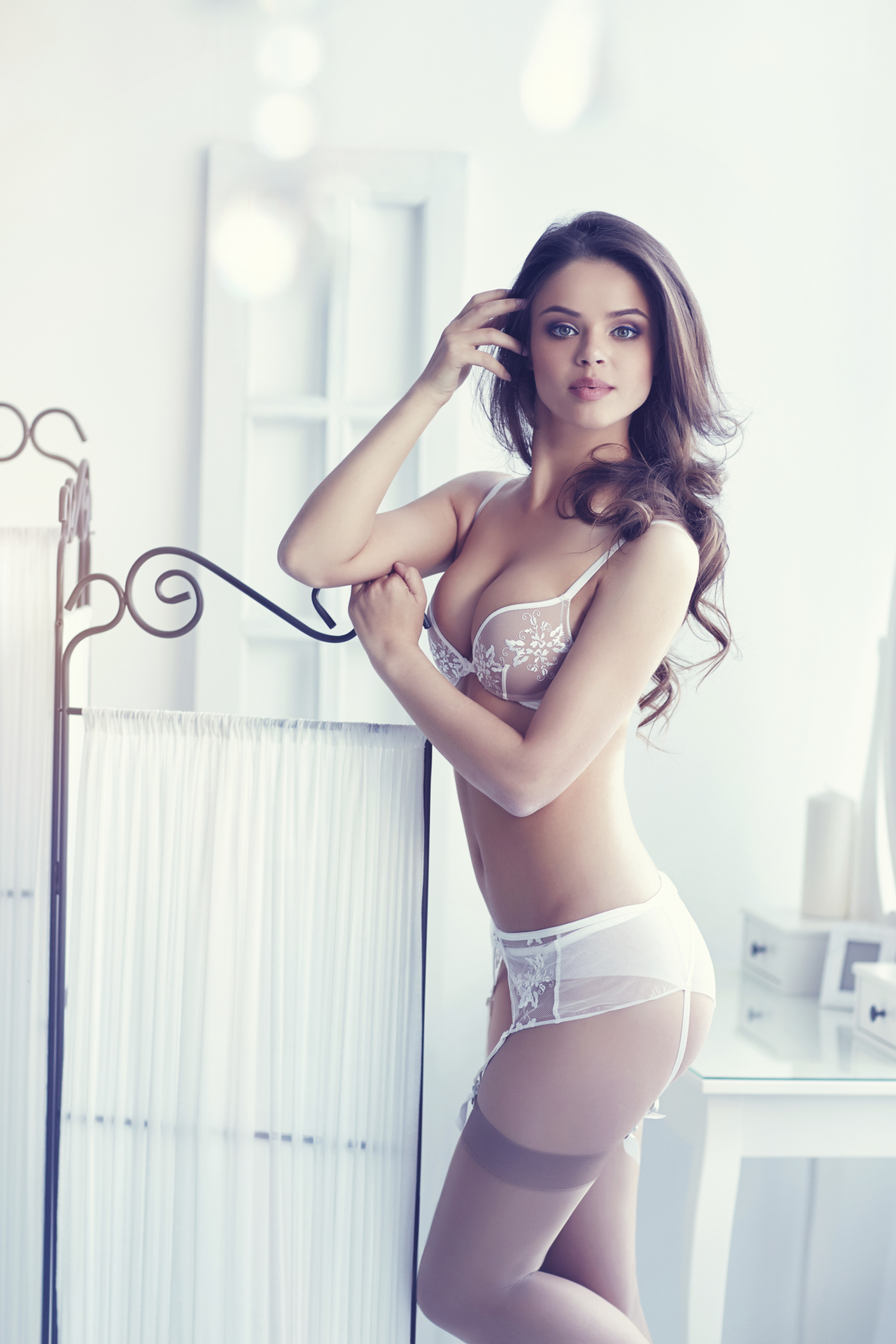 Picking out a bridal gown is one of the best parts of wedding planning. The bride-to-be gets to see herself in the mirror when she is trying on a bunch of different dresses until she finally finds the perfect one.
But once the perfect wedding gown is picked out, there is one other very important item every bride needs to take care of and that is picking out lingerie that will work with the style of dress purchased.
The most important item to purchase is the correct type of bra. It needs to be one that will work with their style of wedding dress – and will also be comfortable during her big day.
Here are 10 types of bridal bras that will suit a variety of dress styles.
T-shirt bras
T-shirt bras are great bras to use with a wide array of clothing, but they are particularly fantastic – and versatile – because they can be worn with many styles of bridal gown. T-shirt bras are designed to be seamless and, generally, come in one piece. They have molded cups with extra padding that not only help with the shaping of the bra, but they also help to keep the nipples hidden so there is no issue of the bride's nipples poking through her wedding dress potentially causing slight embarrassment on her special day. T-shirt bras are also designed to keep fabrics from clinging to them, as well as not showing visible cup lines like traditional bras.
Strapless bras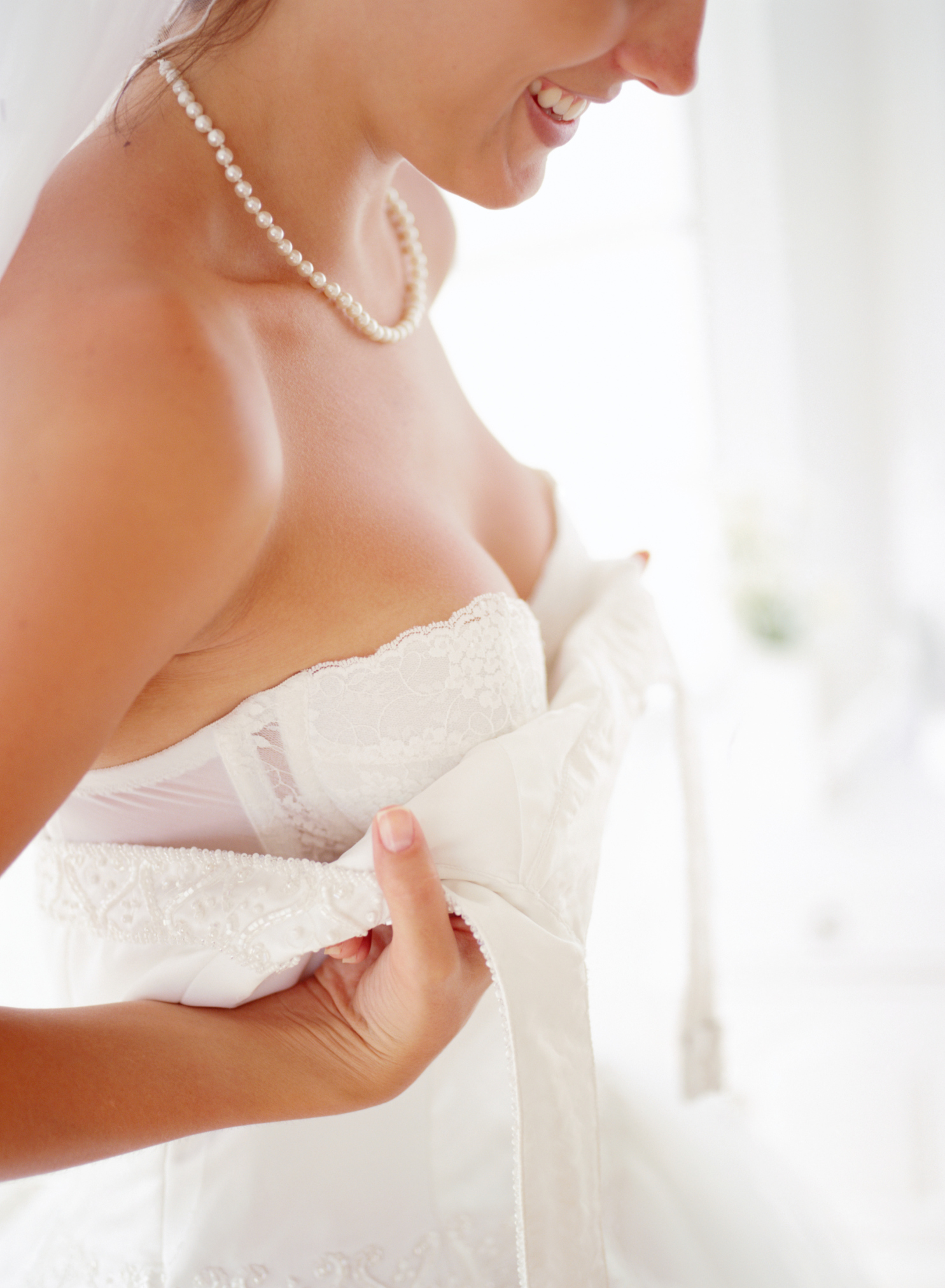 Many bridal gowns come with a very low back or no back, as well as no sleeves and a low neckline. For dresses like those, it is necessary to get a strapless bra. Strapless bras offer the necessary lift and support that is needed while staying hidden, thus not detracting from the beauty afforded by the design of the dress. Some of these strapless bras incorporate a silicone or rubberized beading inside the top edge of the bra to help it stay in place while being worn. Strapless bras without this design detail do not tend to stay on the breast as well.
Low-back bras
Wedding dresses with low backs or backless are a common option for many brides. The purchase of a low back bra can help keep the bride's breasts in place while not showing any visible signs of the bra on the back or the front. These bras, while staying hidden in the back offer the support, coverage, and shape needed.
Nude bras
It can be tricky to find the right bra for wedding dresses designed with very thin, light colored, or almost sheer fabric. One of the best alternatives for brides wearing this type of dress is to look into a nude bra. The belief is that nude bras only come in either tan or beige. The truth is nude bras are any bras that are close to the individual's actual skin tone.
Convertible bras
Convertible bras are a great bra alternative as they can be worn with a wide array of clothing, not just wedding dresses. These bras can work well when a strapless bra is required as the straps can be removed, when wearing a halter-top, or even a low-back dress. Some convertible bras even have crisscross or one-shoulder options. This is a great option for brides that get dresses that have one bare shoulder.
Seamless bustiers/corsets

Brides that choose to wear a very form fitting wedding dress that want a little help with not only the lifting and shaping of their breasts but also want help shaping their torso can look into getting a seamless bustier or corset. Designed to pull in the waist giving a more flattering silhouette, a bustier or corset also keeps the breasts in place. Another benefit to the seamless nature of these pieces of lingerie is they do not show obviously through the wedding dress. A bride can confidently wear one of these under her dress full aware of the fact that she is getting the lift, shape, and overall appearance she desires.
Demi bras
The demi or demi-cup bra is also called the shelf or half bra. The bra's design features wide-set straps and partial cups. The bra cups cover roughly half to three-quarters of the breasts, which provides for maximum cleavage. This is a great option for brides wearing a lower cut dress, or a sweetheart neckline where they want to enhance their cleavage. Demi bras also offer a push-up bra like effect because of their design. It is important to note they do not offer a tremendous amount of support but work well with low cut dresses.
U-plunge bras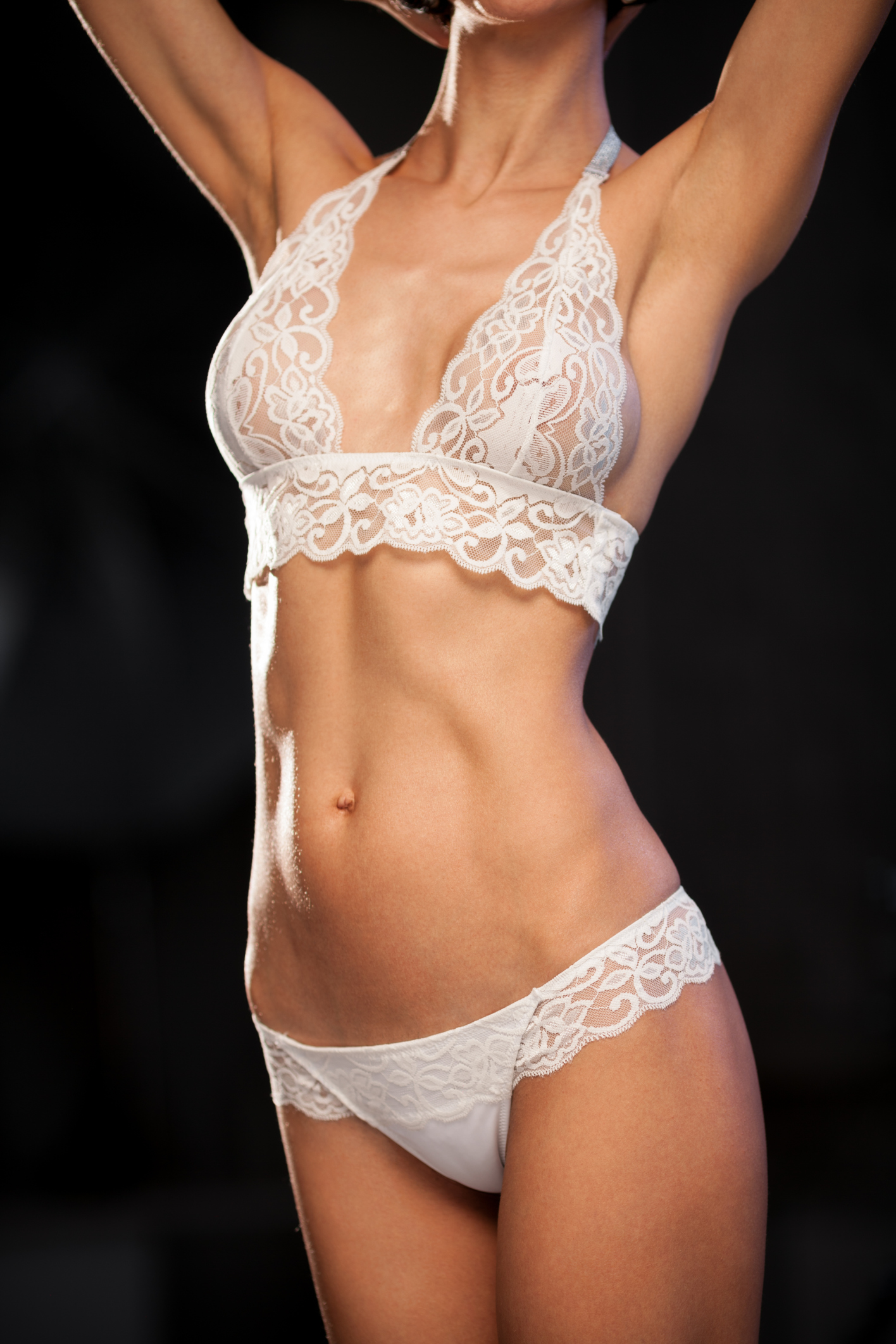 Wedding dresses that have a plunging neckline require a special kind of lingerie. They require a bra, such as the u-plunge that will offer the support, shape, and lift they need without being visible. These bras also come with low backs as well, which make them a viable option for wedding dresses that have a low or open back as well as the plunging neckline.
Adhesive bras
Adhesive bras are a special type of bra that has no straps or brands. They have cups that are used to cover the breasts and adhesive that keeps the bras in place. These bras offer little support because of how they are designed but work well for women with smaller breasts that have chosen a wedding dress that does not have straps or is backless. Adhesive bras come in a disposable variety and the other type is washable and reusable.
Bandeau bras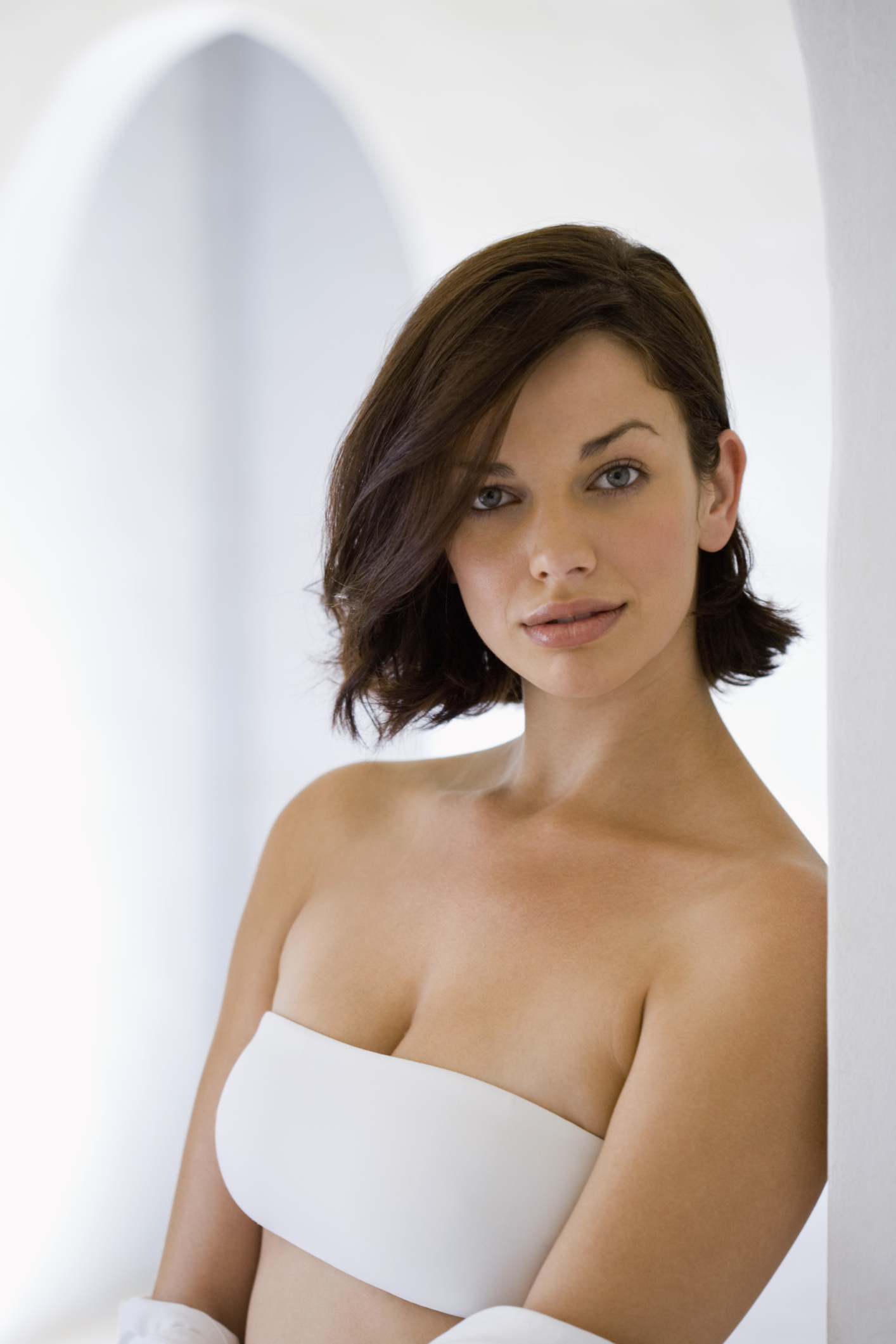 Brides choosing to wear a more exotic type of dress that do not want any type of seems and simply want some type of coverage over the breasts can choose the bandeau bra. These bras also offer little in the way of support for larger breasted women and do not help much with the shaping of the breasts either.