Melbourne wedding band, Escape Live Music, booked three weddings in their first week on Easy Weddings. We caught up with business owner and lead vocalist, Natalie James, to find out how the musos got off to such an incredible start.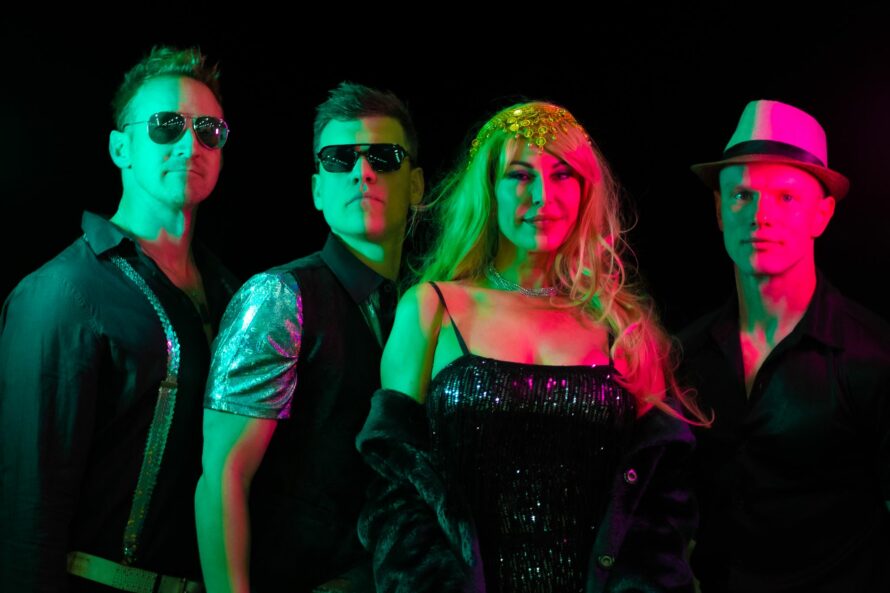 "In our first week of listing with Easy Weddings, we already secured three wedding reception gigs for next year. I asked them where they found us and they all said Easy Weddings!" Natalie says.
We were absolutely blown away to hear that Escape Live Music is being noticed in their first few weeks of advertising on Easy Weddings.
Around 500 couples checked out the band's storefront in the first month of it going live. And with five enquiries in their debut month – three of which already converted to bookings — the entertainers converted at 40%.
Suppliers don't always know where their enquiries are coming from, so Natalie is on the front foot with that. If you're not already asking your couples how they found you, get into the habit of finding out when that initial enquiry comes in. This key piece of intel will help you get a better understanding of which marketing efforts are generating the best return on investment.
Natalie understands how our Search Engine Optimisation (SEO) and other digital marketing strategies integrate with Escape's solid online and social presence. She believes that complementary activity is what motivates couples to enquire – and we totally agree.
"I think SEO is a big part of getting noticed. Combined with external websites like Easy Weddings, a business' online and social media is always going to interconnect, if they're done properly."
That multiple-pronged approach to digital marketing is what gives businesses visibility and motivates couples to enquire.
As Australia's number 1 wedding website, ranking high for most wedding-related keywords, we are really proud of our visibility in online search results. For example, a couple might Google a generic term like "wedding celebrant Adelaide" and the first organic search result to show up is currently Easy Weddings. Click the link and you're directed to our list of Adelaide celebrants. So couples who say they found your business on "Google" might have unwittingly found you through Easy Weddings.
After finding a supplier on Easy Weddings, more than 70% of couples head to the supplier's website or social media next, before making an enquiry. That's why having prominence on multiple platforms (like Easy Weddings, in addition to your website and social media accounts) is so important.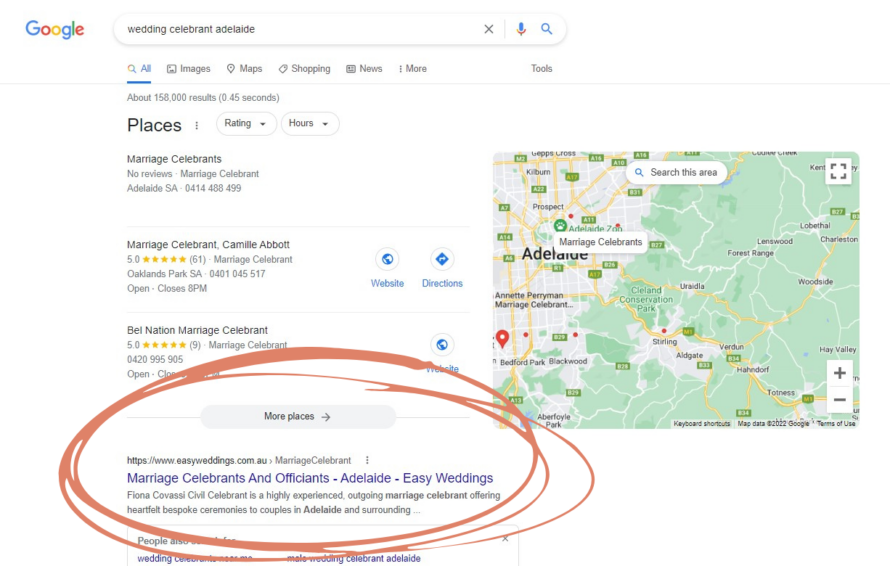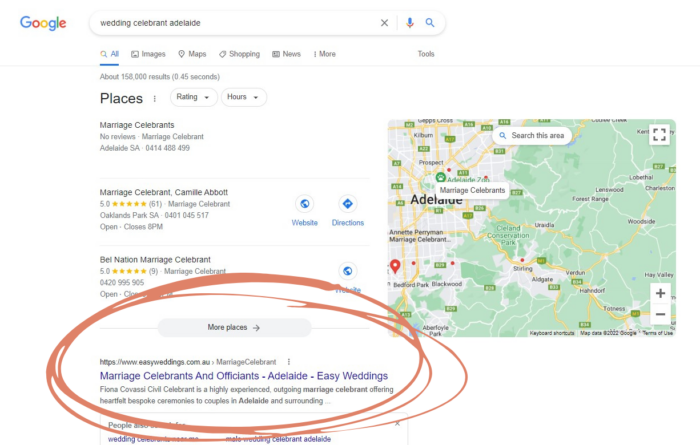 What else makes a successful wedding band?
1. Love what you do
Aside from the marketing, it's a no-brainer that you need a great product or service to offer, plus the passion to drive it. That's where Escape Live Music gets an A+.
"I've been singing for 20 plus years now professionally. It's just something that I don't think I'll ever stop doing," Natalie says. "And the guys in my band are all the same. We all love it. And we're, we're all very personable as well, which I think that's a big thing."
2. Sound and visuals on point
Escape Live Music doesn't cut corners on quality stage lighting and visual and sound production.
"Not everyone considers the atmosphere — the visual atmosphere — and the quality of sound. It's such a big thing, Natalie says.
"We always have a sound engineer because you don't want feedback at any event, especially not at a wedding. Especially with a four-piece band, it's very difficult to play and mix yourself. If you've got a bad sound and the mix isn't right, that can have a huge impact on how people feel and how much fun they're having."
Once you're set up, always do a sound check, she advises.
The extra production costs can quickly add up, so Natalie itemises the costs when she sends the quotes to clients, breaking everything down to explain exactly what they're getting.
3. Be versatile in your repertoire
Be open to learning new songs, rather than sticking to a set setlist, Natalie advises.
While the four-piece Top 40 band is most popular for weddings, Escape can also offer a duo, trio, or a dedicated '70s, disco, or even rock tribute band. The seasoned band members form eight different acts. Their versatility helps them appeal to a broader demographic, performing for events other than weddings.
"I'm just really lucky to have band members who are so keen and willing to learn different songs and dress up in different outfits. Not many musicians are comfortable doing that kind of thing.
"A lot of bands play the same songs, but we're learning new songs every week, so our set list is massive," she says.
4. Offer options for a range of budgets
Having the versatility to offer a duo or trio as well as alternatives to a Top 40 band, helps to meet a couple's budget.
"If a band is not within their budget, or it's not what they want, we can offer something similar, but scaled down a little bit."
5. Communicate well
The key to a successful wedding is good communication. Stay in touch with the couple in the lead-up and on the day to ensure everything is running smoothly and they are happy, Natalie advises.
"Work with them on the run sheet and the timing of key songs like the aisle walk and the first dance, and understand exactly how they want it to go. It's such a fine art, because music is a big part of the day.
"It's also important to work with the MC to make sure that everything is flowing along and nothing gets missed. It's easy for an event to just fly by," she adds.
"You can't just walk in, play and go home — you need to be engaging and personable and communicate with the couple and the MC to make sure that everyone's, on the same page, everything's running smoothly, everyone's happy. "
For a closer look at how Easy Weddings is helping to super-charge Escape Live Music, download the Case Study, here.
Curious to see how your business could grow with Easy Weddings? Tell us a little about yourself and we'll reach out for a no-obligation chat.