Wondering what hairstyles suit your zodiac sign? We've matched all of the 12 zodiac hairstyles for you to peruse, from buns to waves to ponytails.
Aries – soft waves
Aries are brave and embrace who they are. Soft waves gently framing their face is the perfect bridal hairstyle for this fire sign!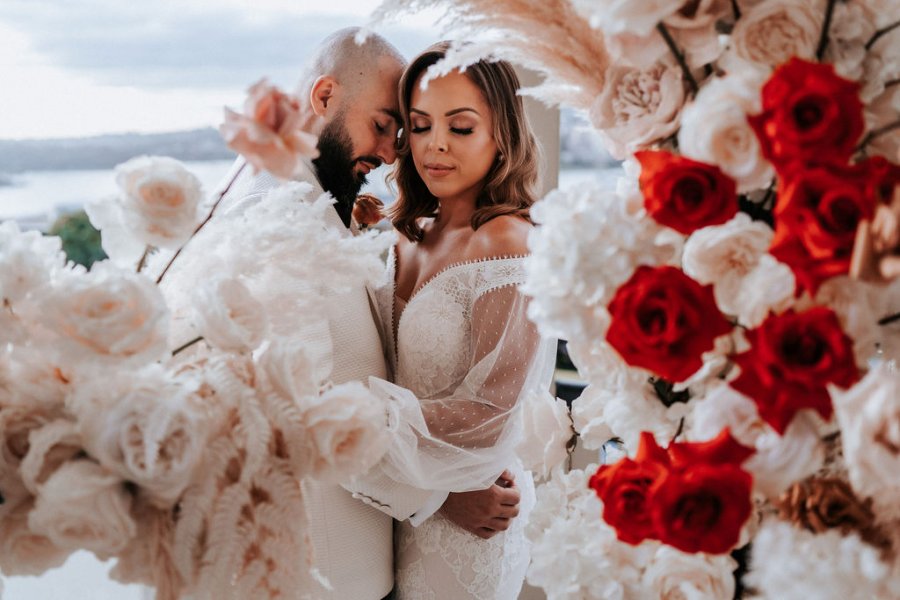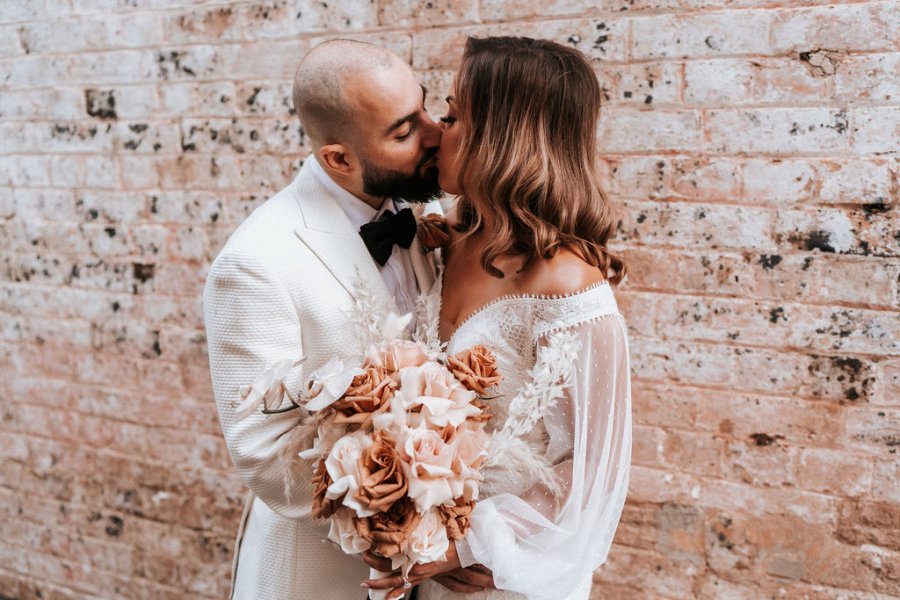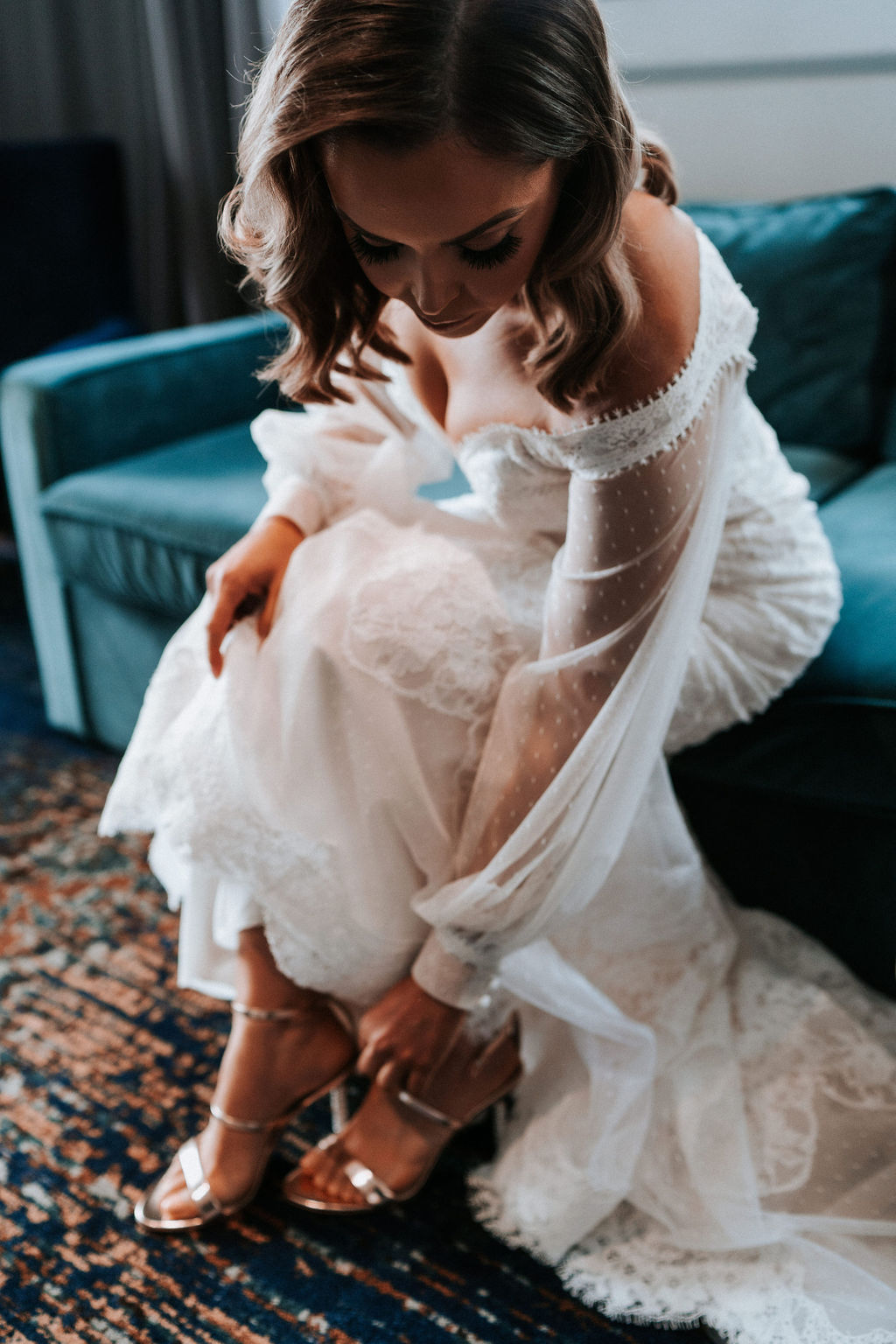 Gemini – embrace a plait
Known for being "the twins", of course, a Gemini would want the best of both worlds. like our real bride Kylie, who had her hair partially plaited and partially down, with a flower crown added for the reception! Genius.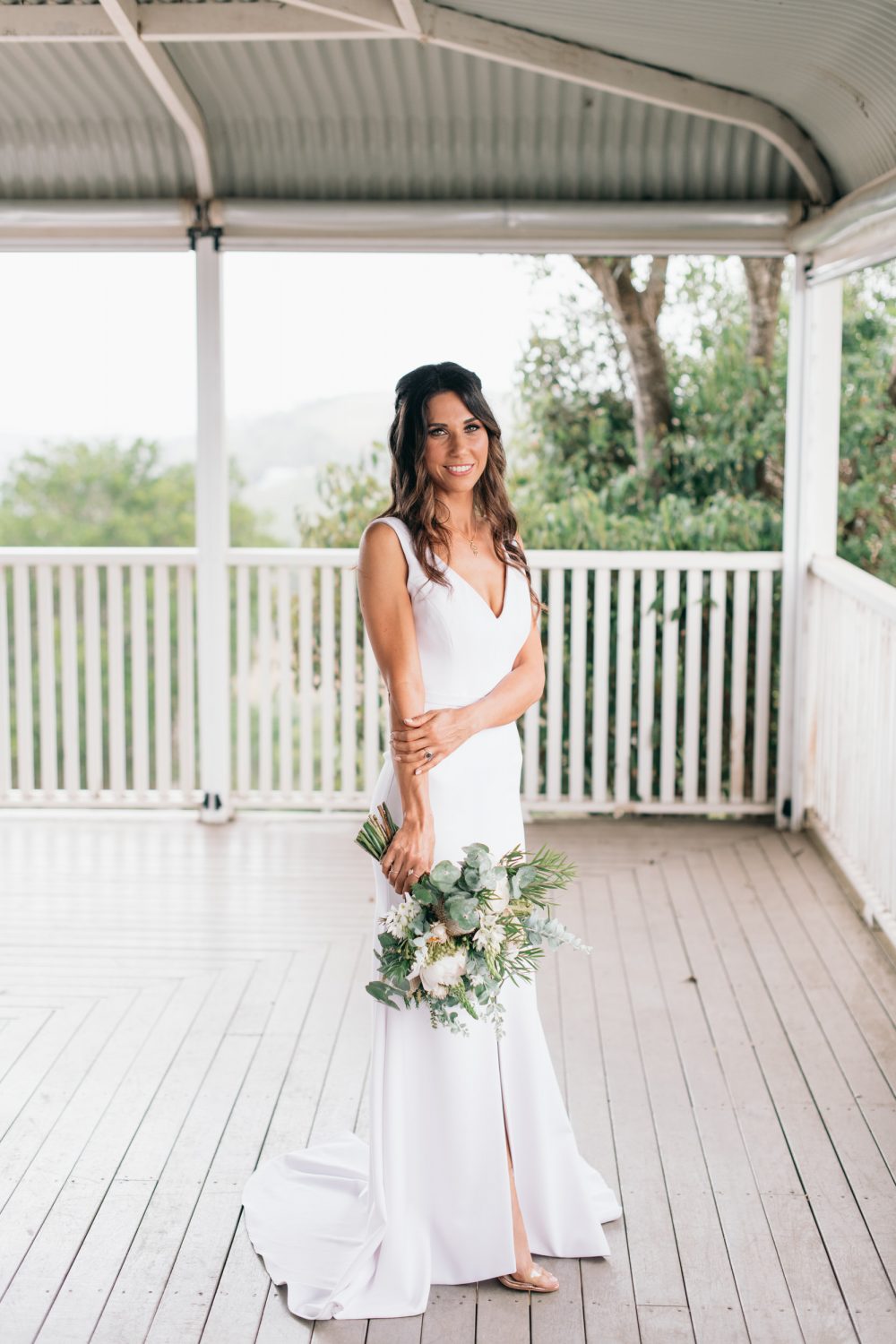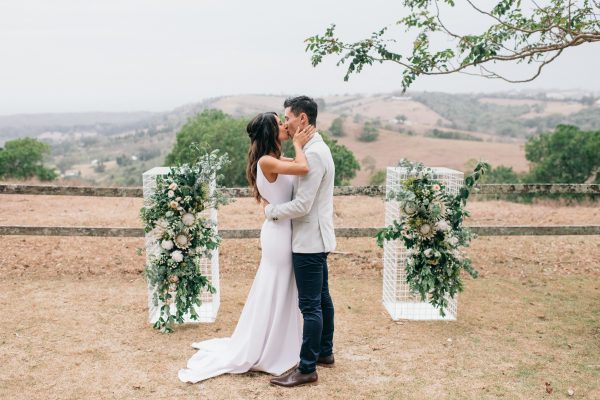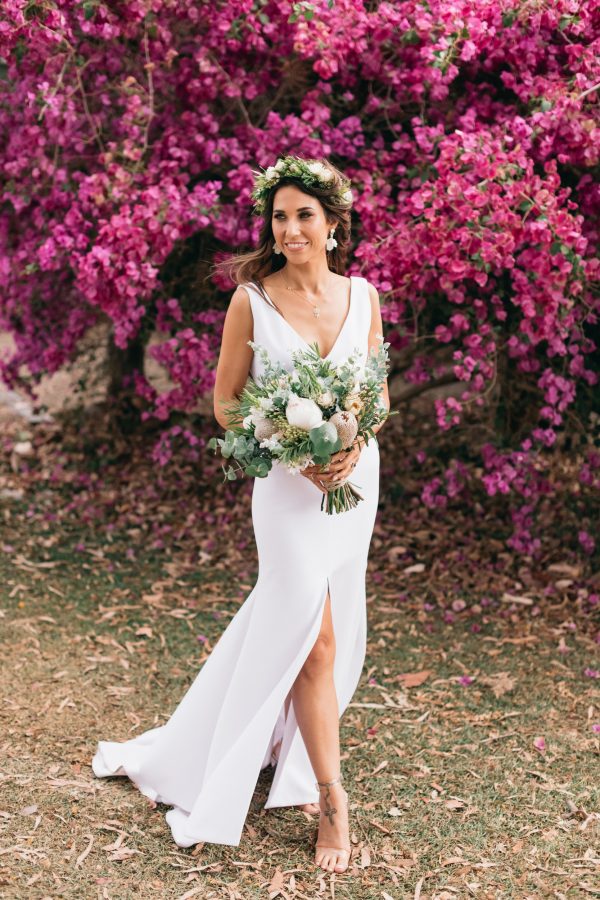 Scorpio – an updo
Known for being charismatic, a Scorpio would rock a gently tousled updo. Our real bride Inah wore a metal headband adorned with flowers to compliment her look.
View hairstylists near you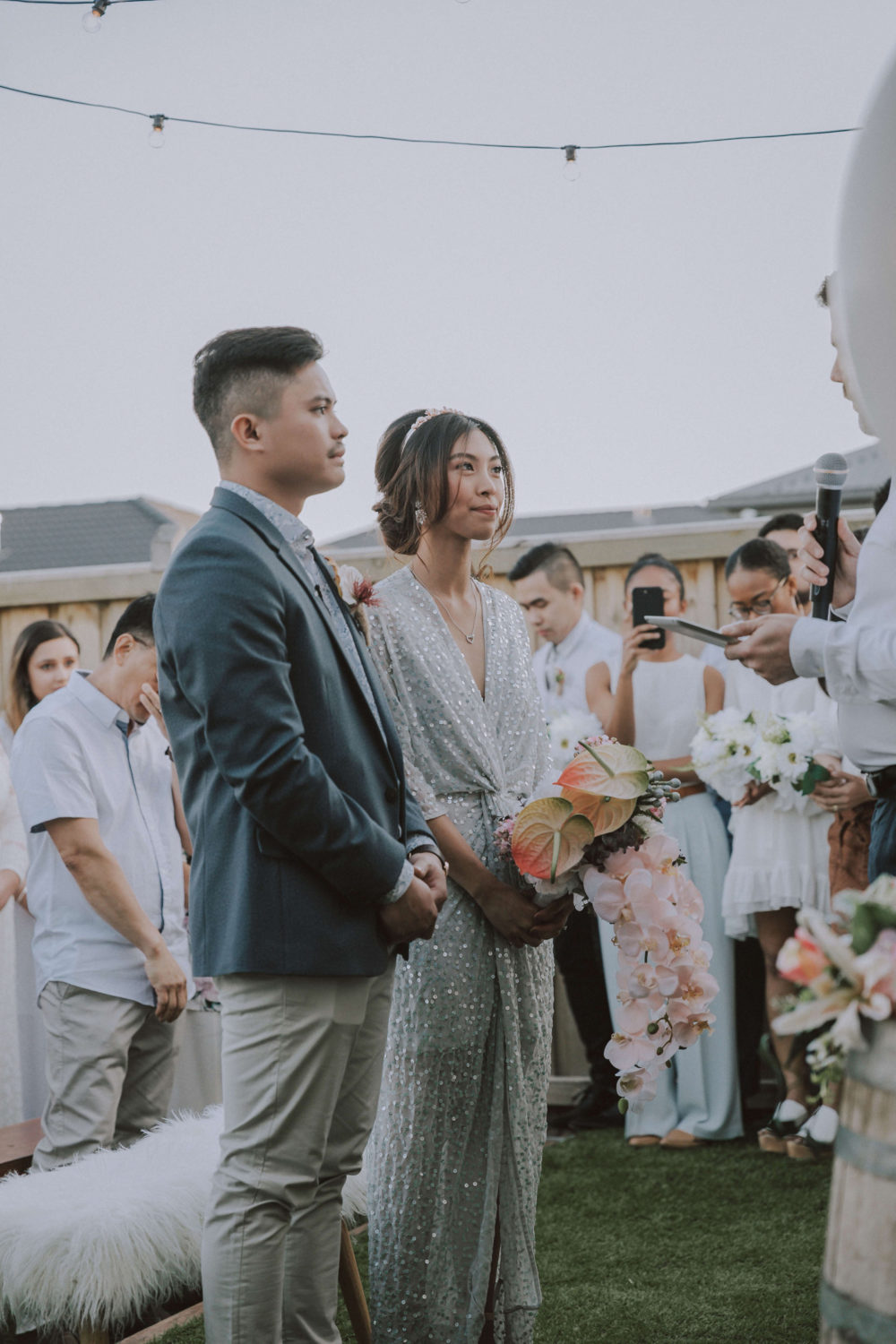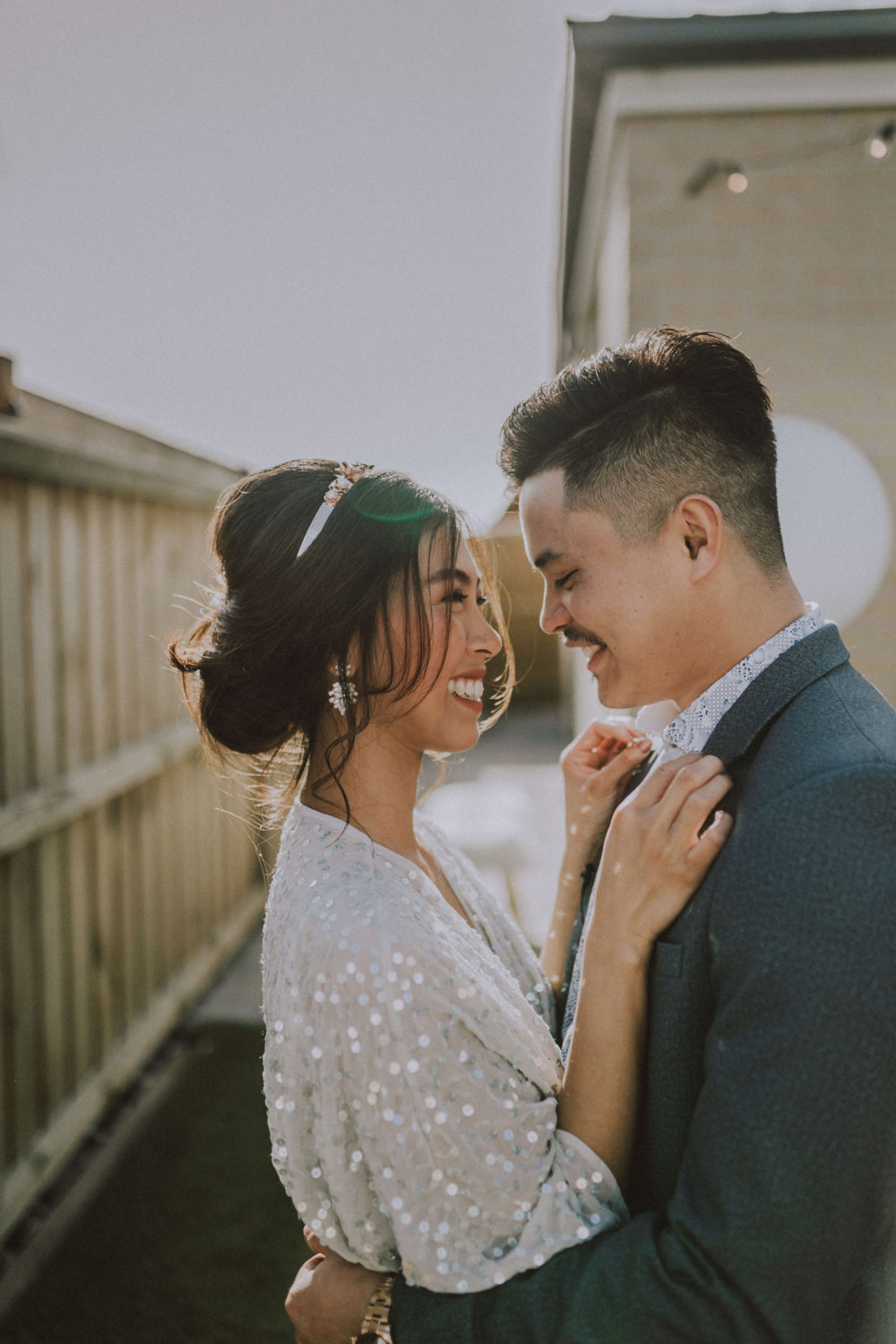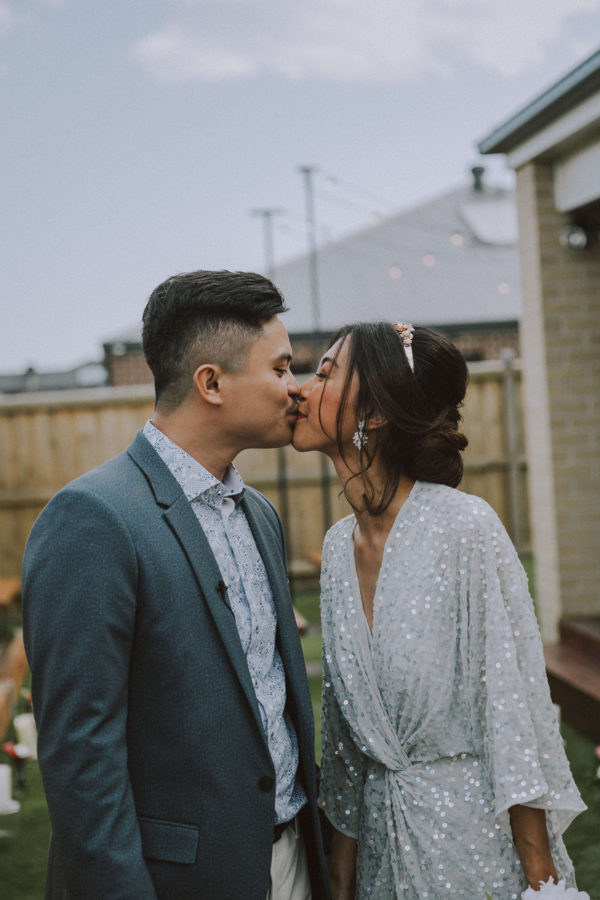 Saggitarius – a bun
This sign is incredibly popular, so what would suit more than one of the most popular wedding hairstyles, a bun! Our real bride Melissa opted for a gorgeous low bun for her beach wedding to Daniel.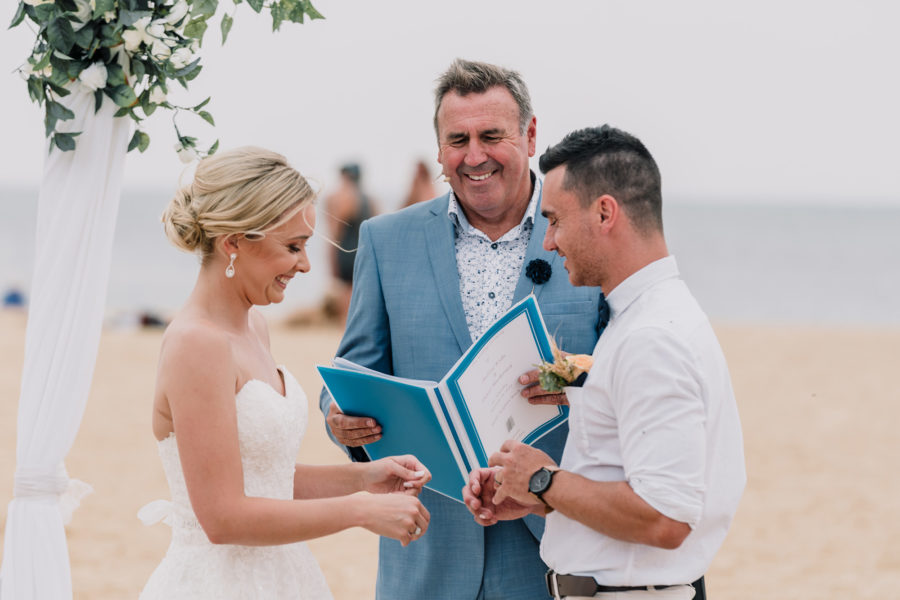 Capricorn – a mantilla veil
Mysterious yet bold, a Capricorn would look beautiful with a mantilla veil! Our gorgeous bride Jess wore a lace mantilla veil with her long hair on her wedding day. A mantilla veil is a veil with scalloped lace trim around the edge. This style works well with vintage and romantic weddings.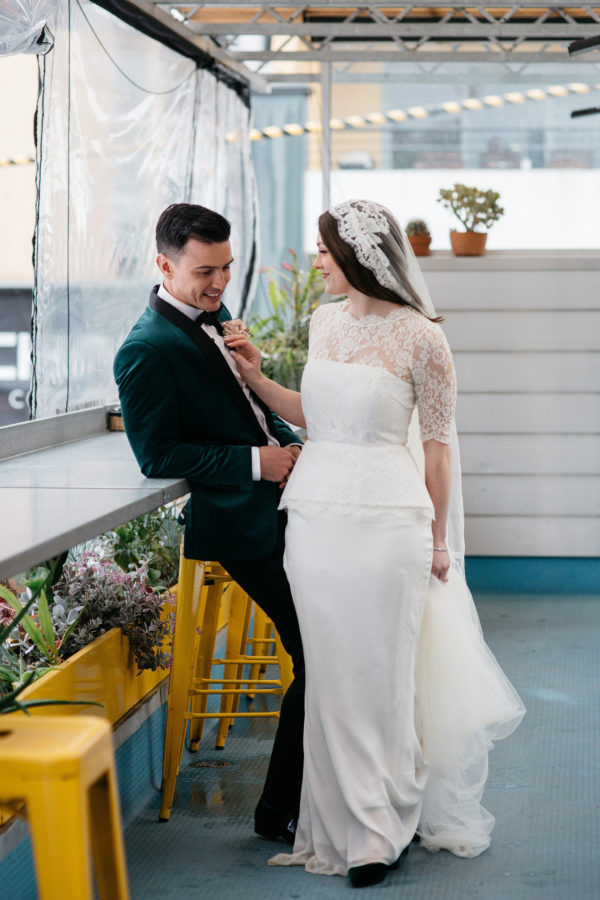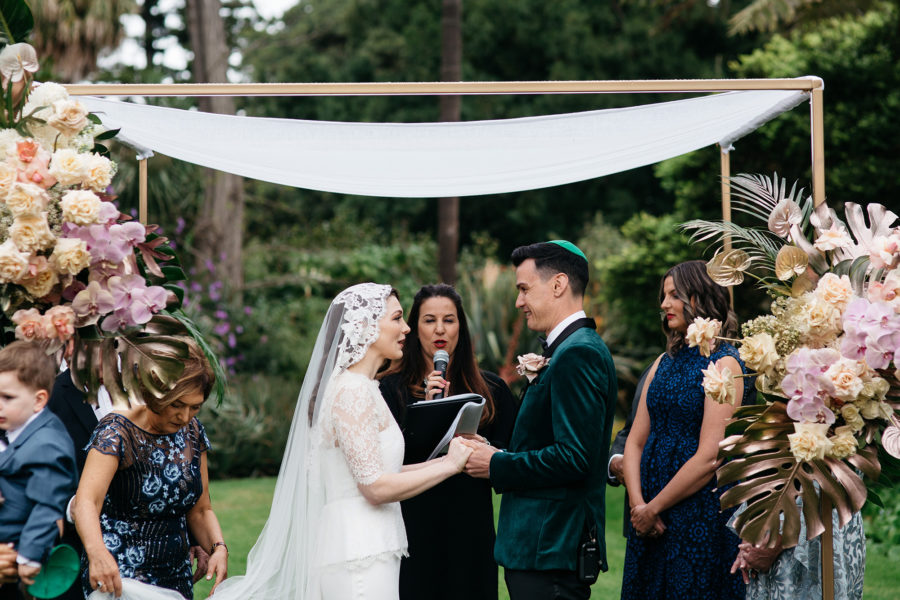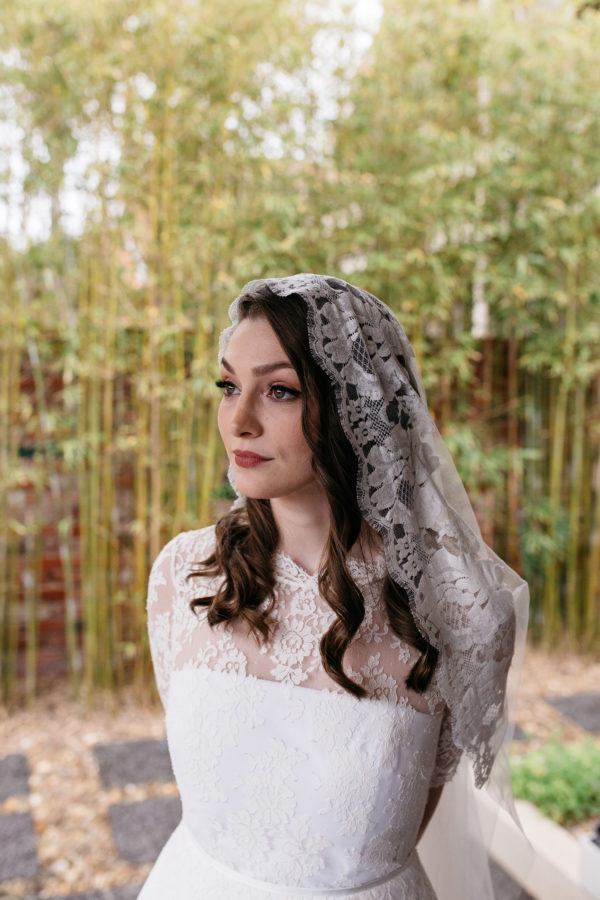 Pisces – A birdcage veil
Artistic, misunderstood and often impractical, a birdcage veil is an ideal style for this water sign. Our real bride Nichole wore a birdcage veil for her wedding to Patrick.
View hairstylists near you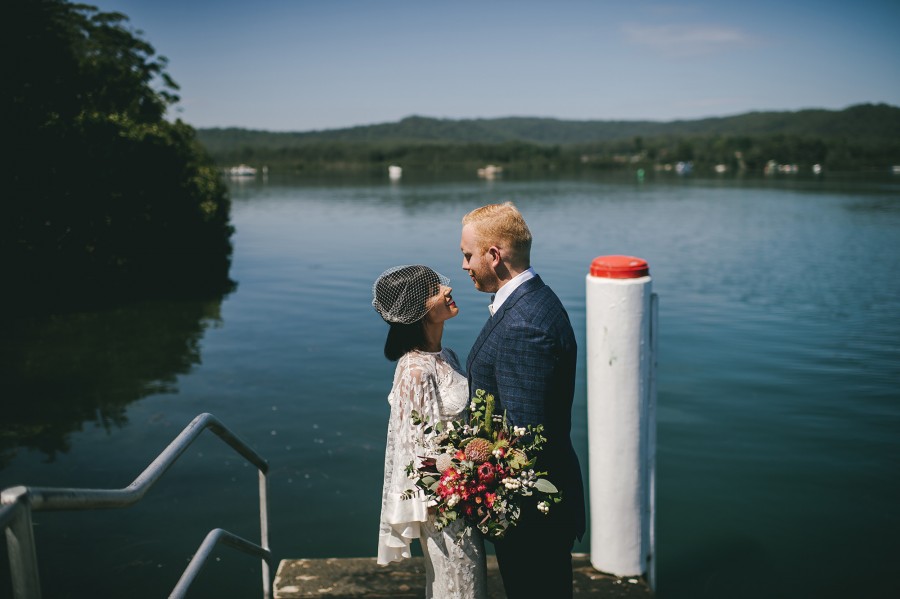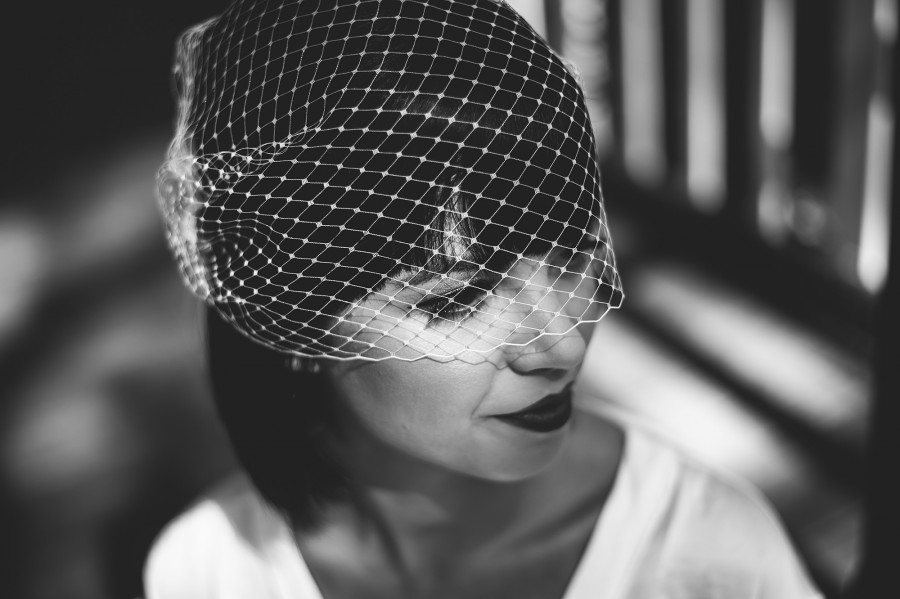 Leo – Wild and Stylish
Leo's are creative and a splash of fun on their wedding day wouldn't surprise us one bit! Our real couple Lauren and Andrew had a fun celebration that encompassed that creativity, with plenty of music and even a splash in the pool. Lauren's hair was also fun, with her signature waved style that she added a hat to! It really suited their wedding and her style. We love to see it! See the real wedding here.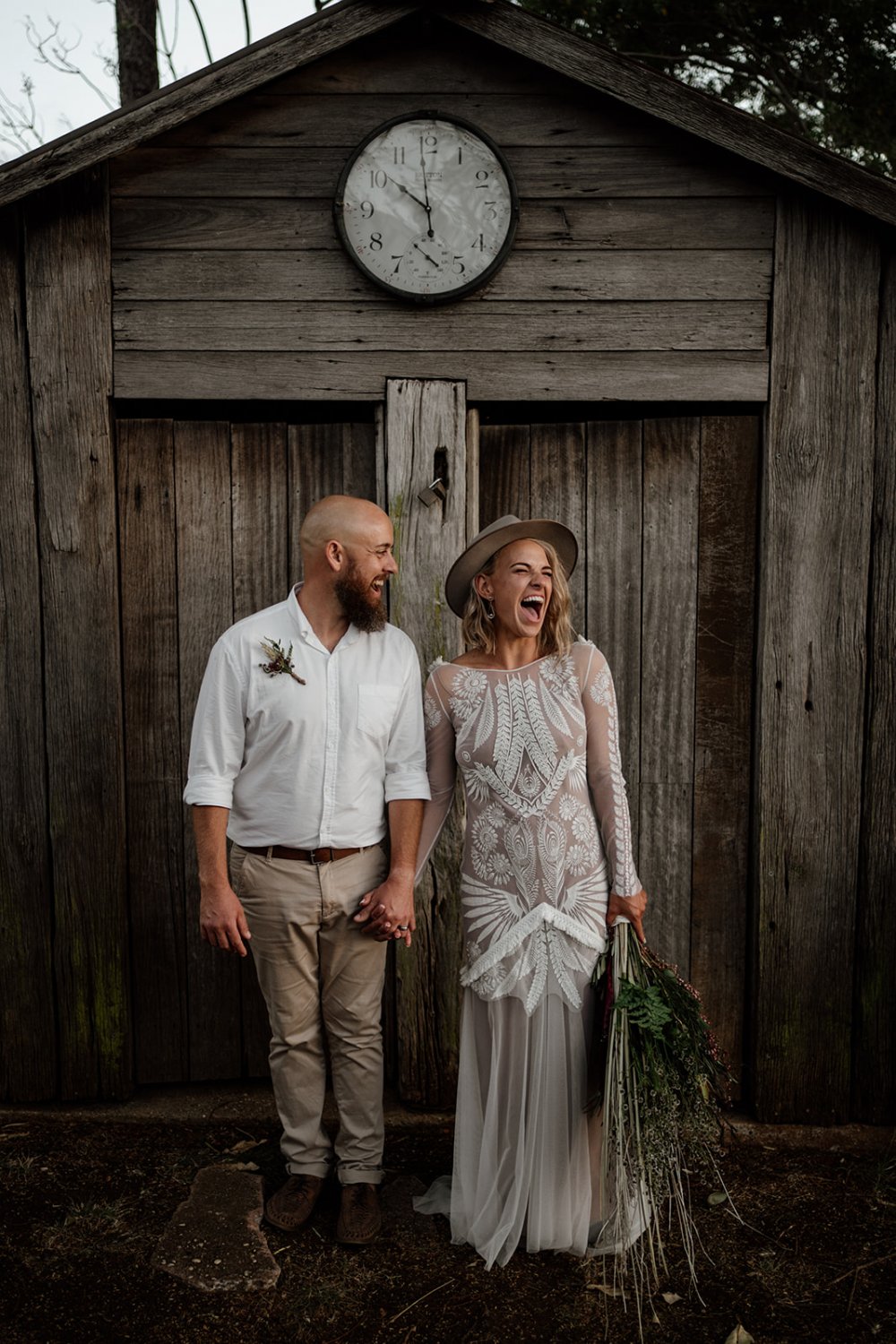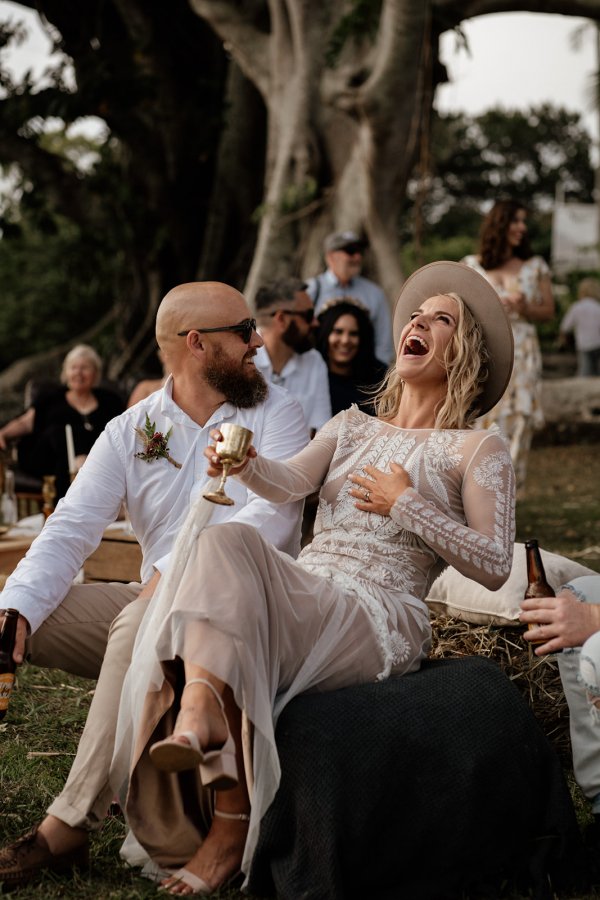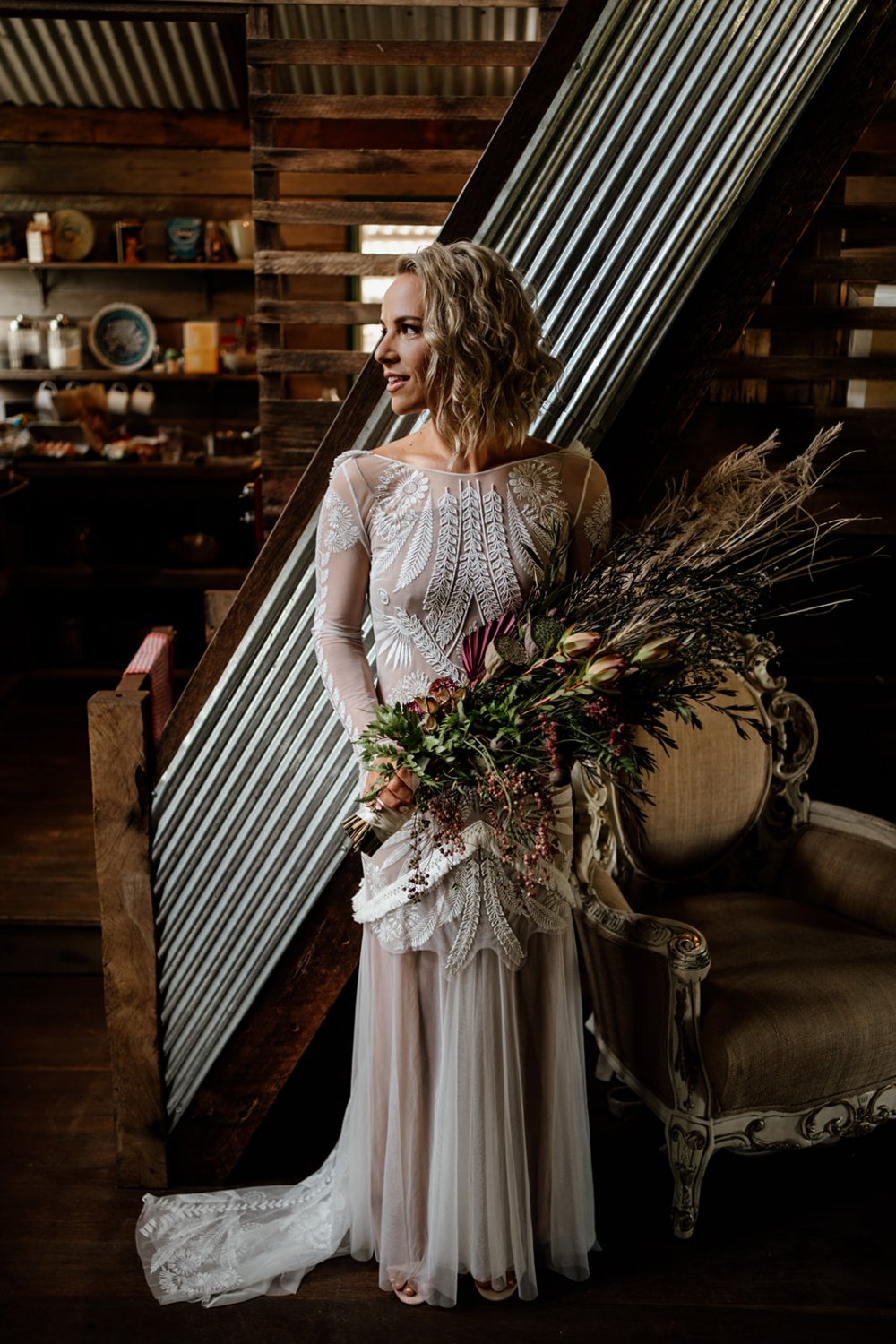 Aquarius – free flowing locks
Aquarians are known for being innovative and eccentric so a style with some flair is all that would do for them on their wedding day. One of our brides, Sheree wore her hair in a bohemian style hairdo on her wedding day, and she said that the hairstylist "understood what I wanted and my style and it turned out perfectly, I'm still obsessed with my hair!" We are too!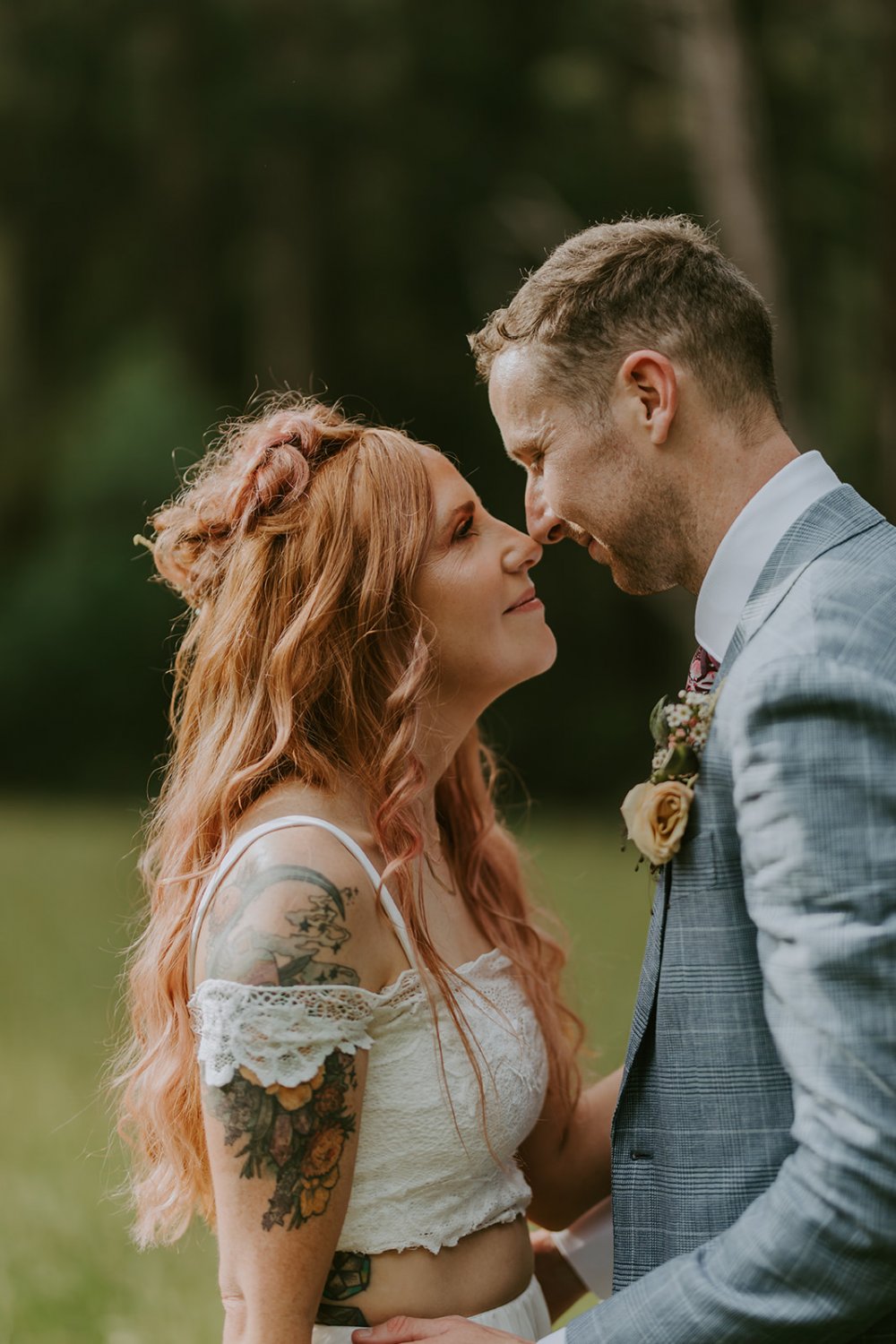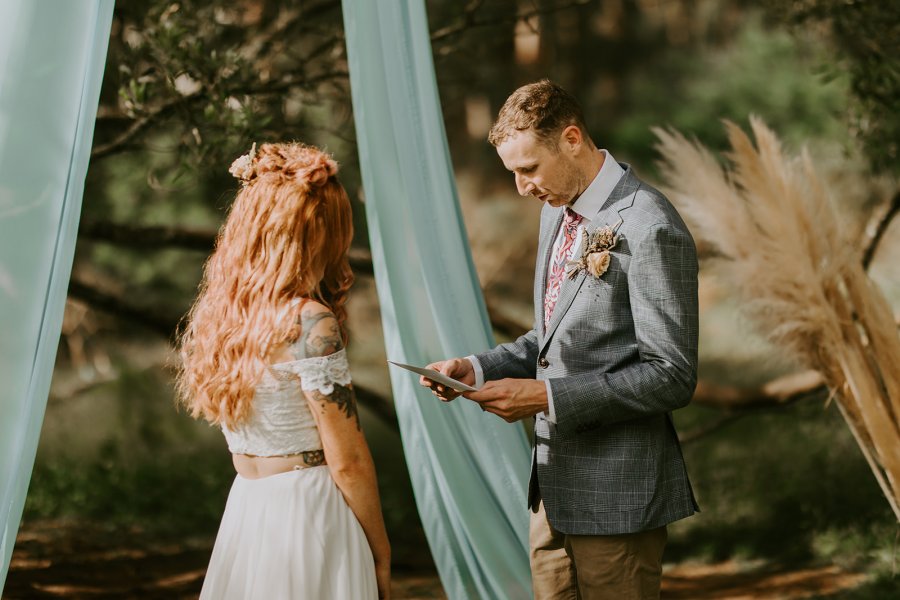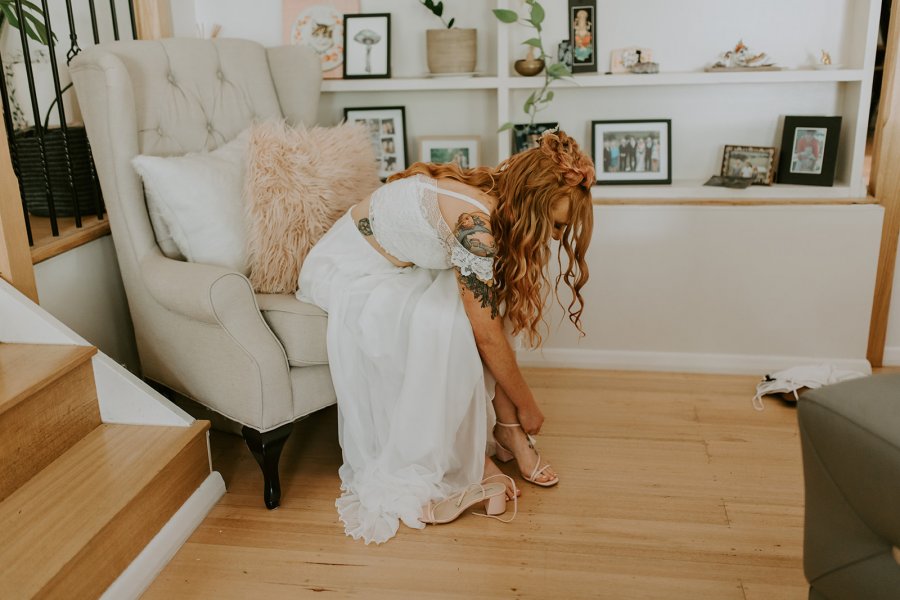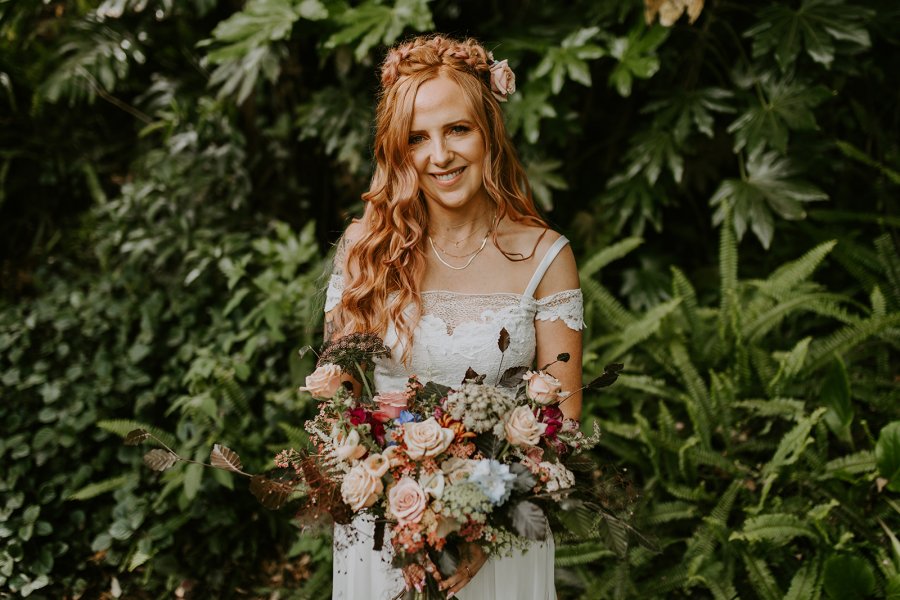 Libra – Half up half down wedding hair
Libra is adventurous yet indecisive, so a look that appeals to the best of both worlds would work beautifully for them. Our real bride Felicity wore this style on her wedding day.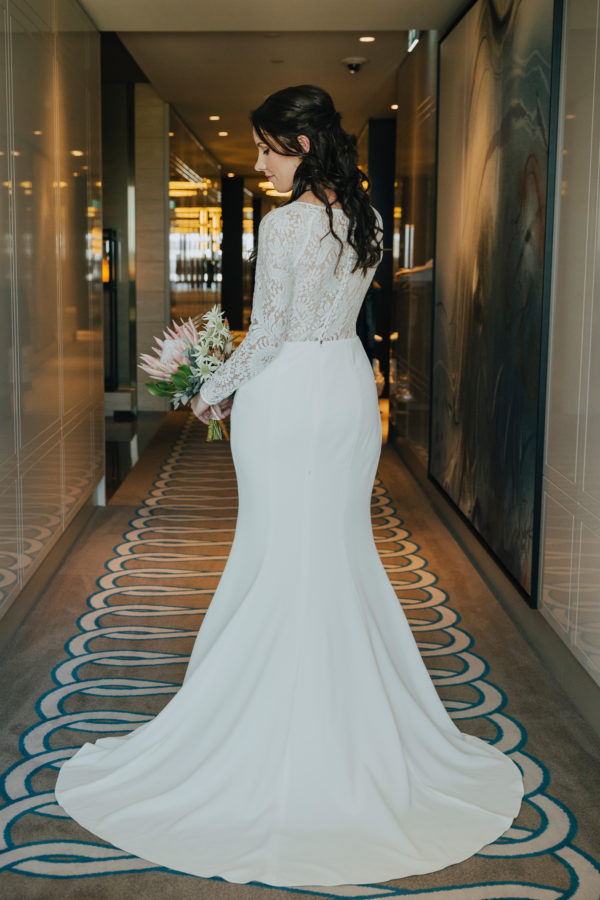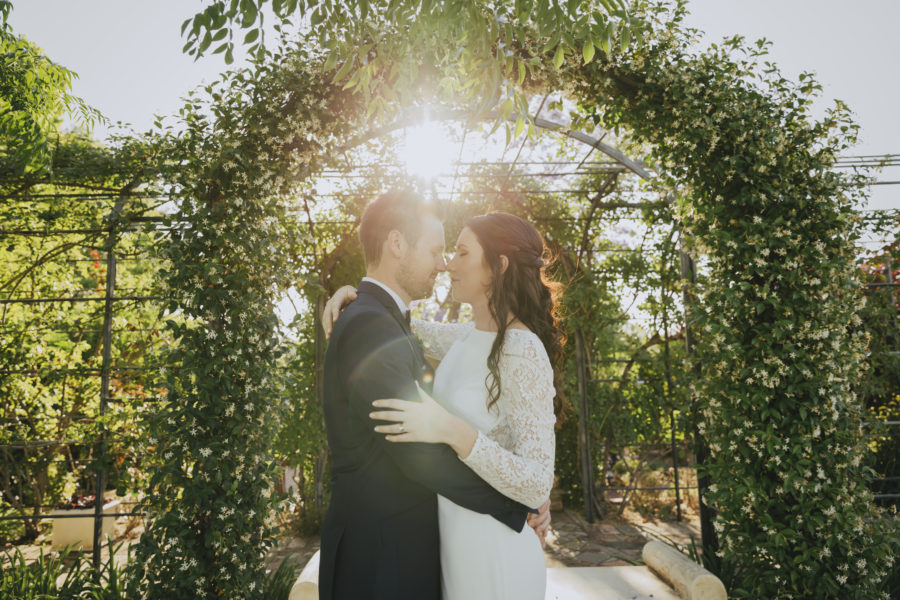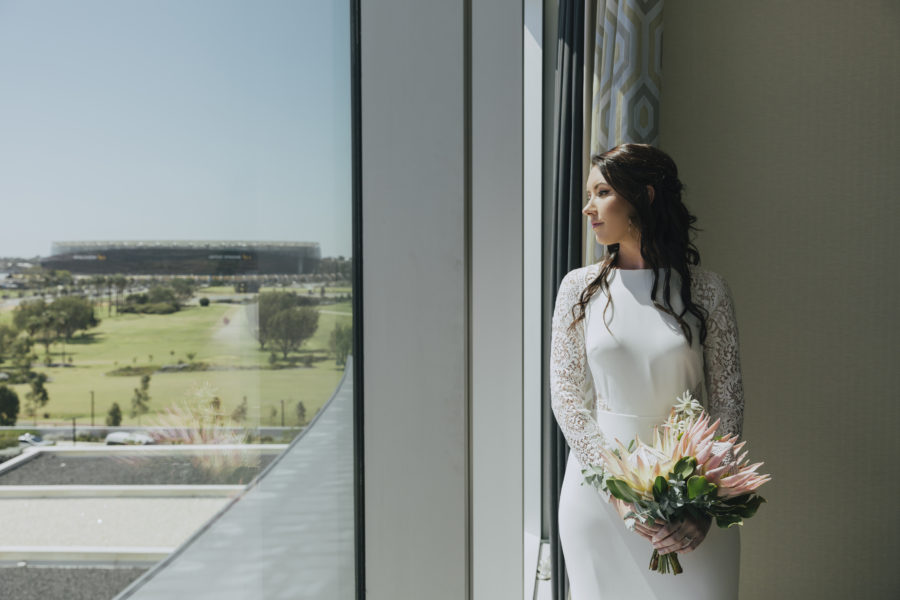 Taurus – Classic Hollywood glamour
Taurean brides are known for their good taste and loving the finer things in life. This classic and vintage style will never go out of style and we love how Laura had her hair on her wedding day in hollywood waves styled by Airlie&Co.
View hairstylists near you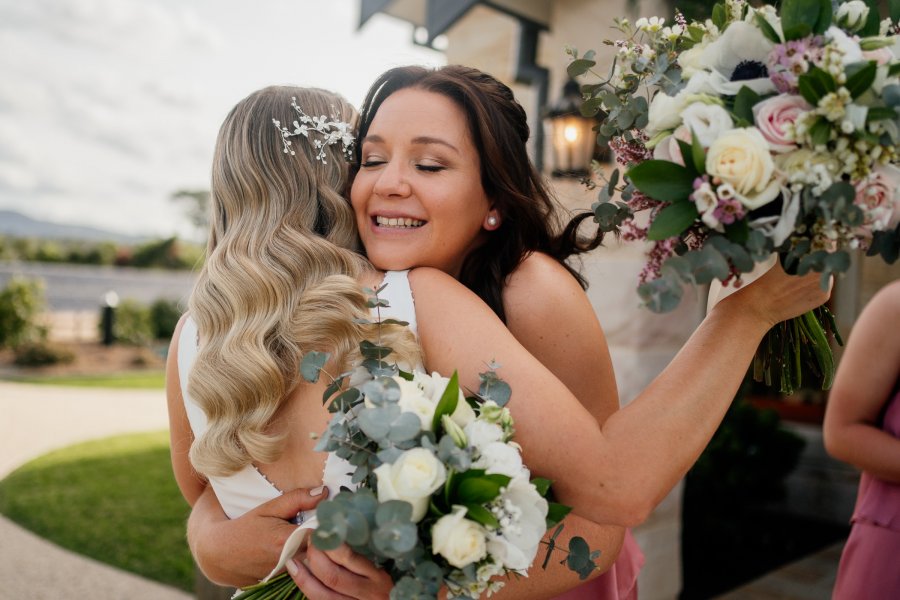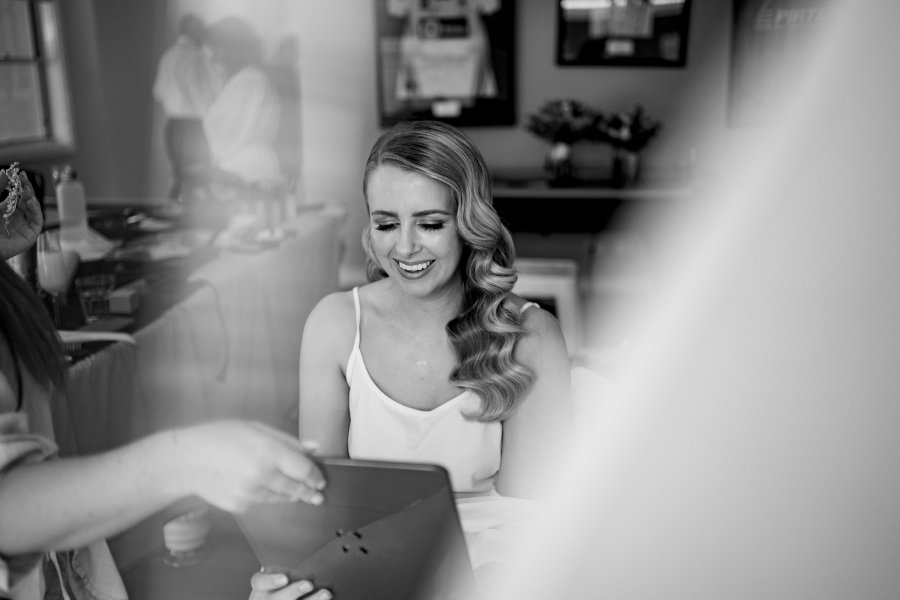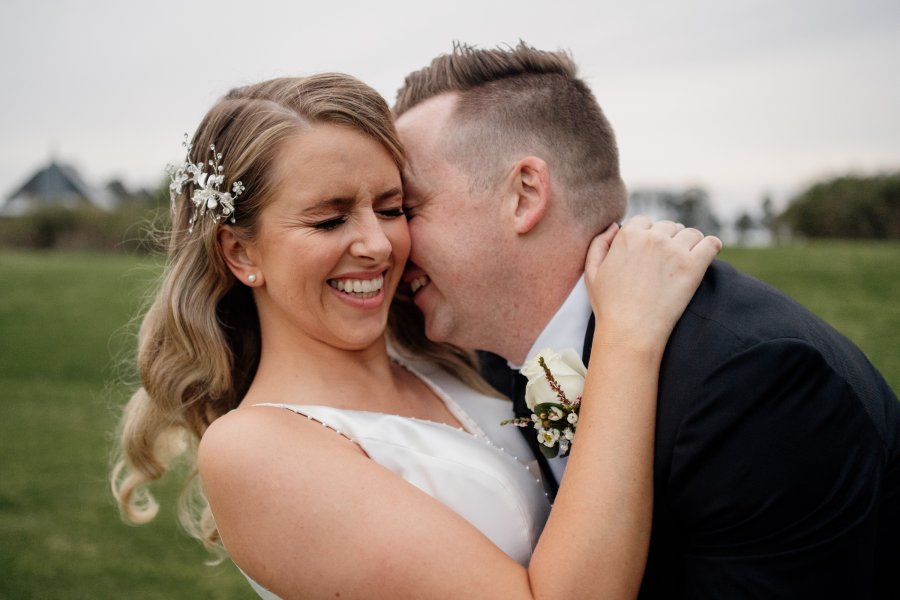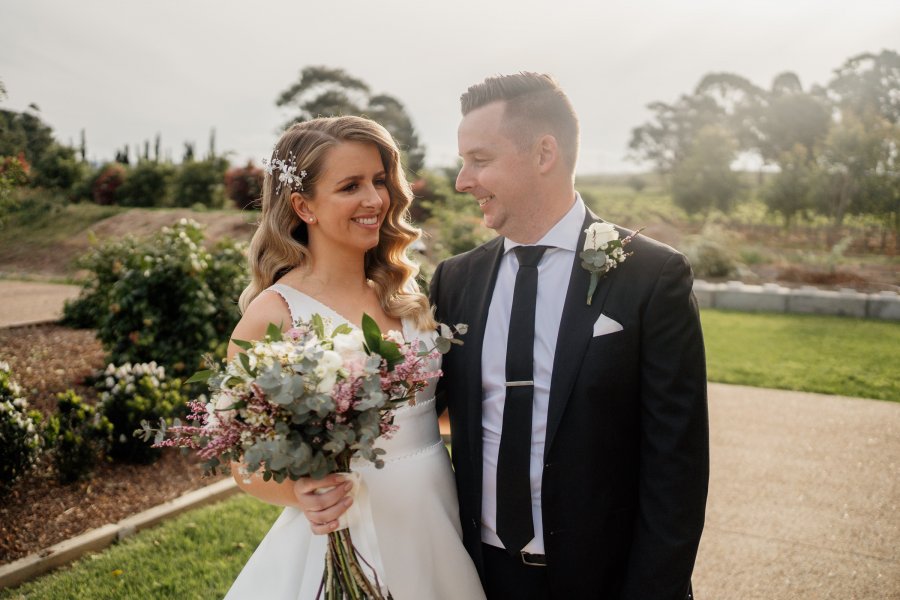 Virgo – A beautiful headband
Virgos are creative and a beautiful embellished headband would complement their personality and style. Our real bride Lauren wore a headband with pearl embellishments and her hair out in a long waved style. She added to this look with opulent drop earrings.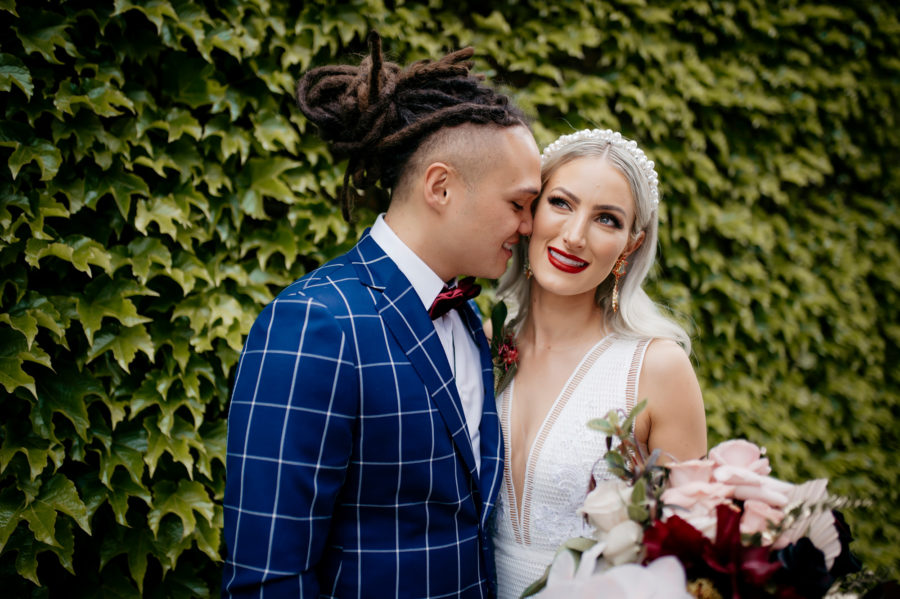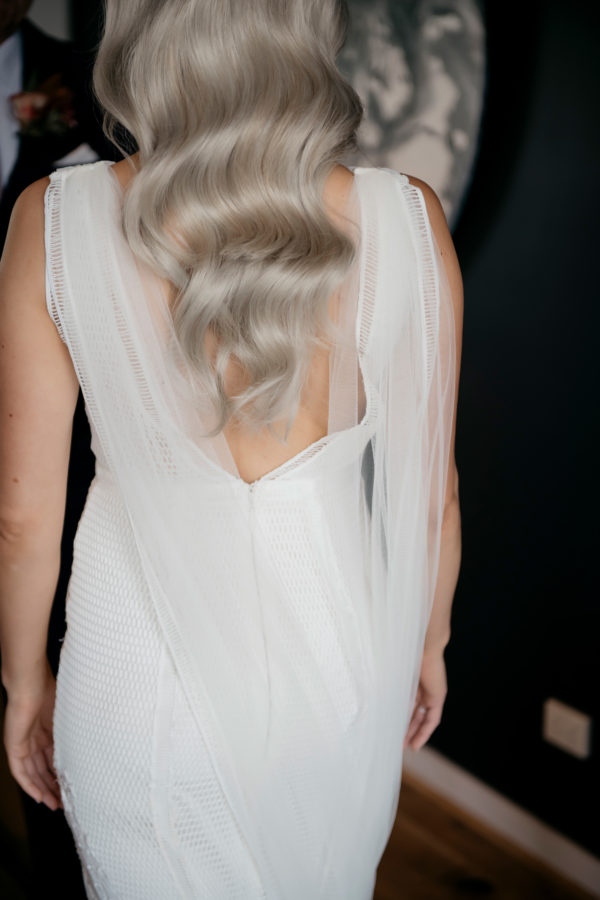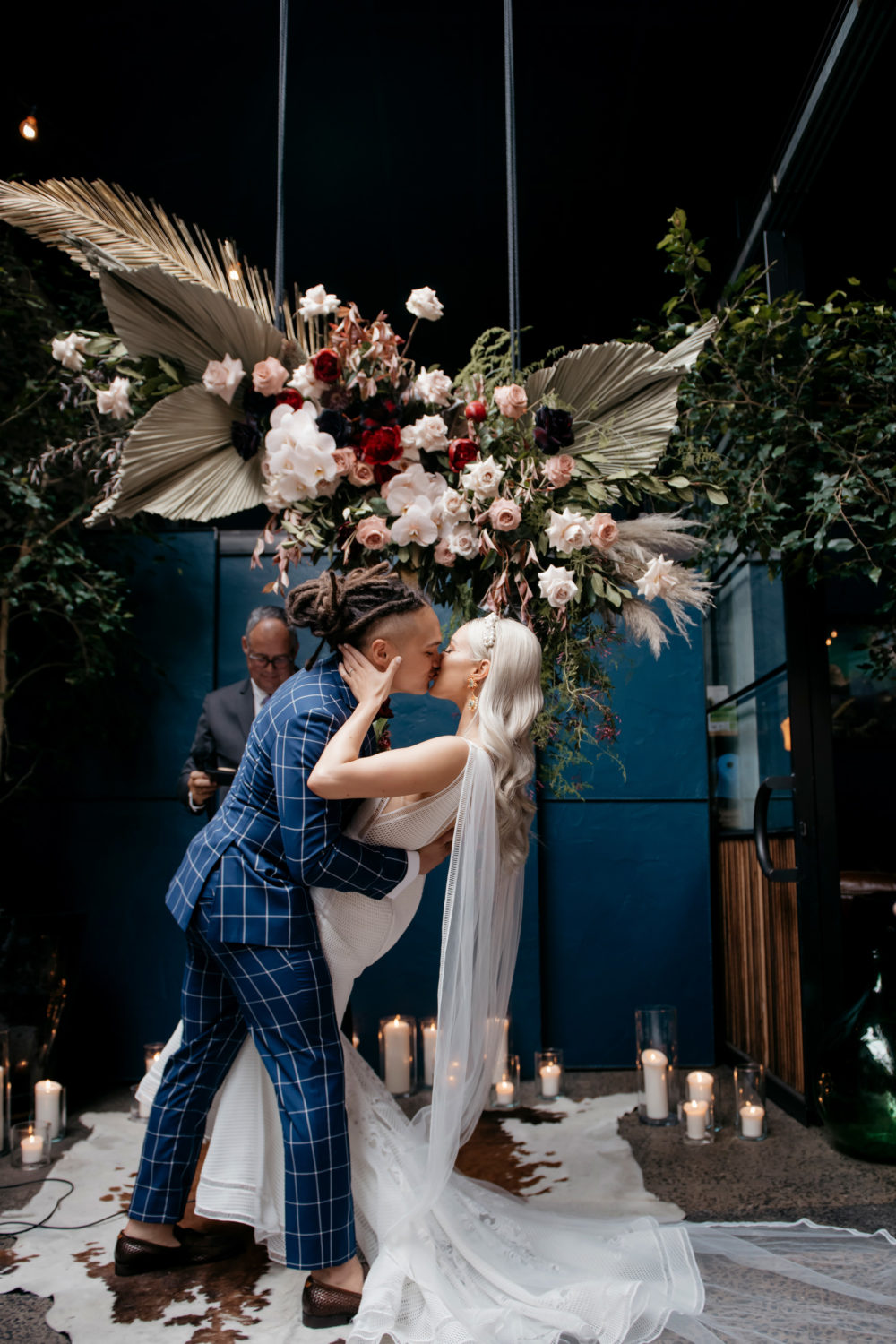 Cancer – Ponytail wedding hair
Cancerians are sensitive yet practical, so a beautiful high ponytail with soft pieces framing the face would work perfectly, like our real bride Michelle. She wore ponytail wedding hair with a veil to finish it off. She wore beautiful drop earrings as well, which complemented her look.