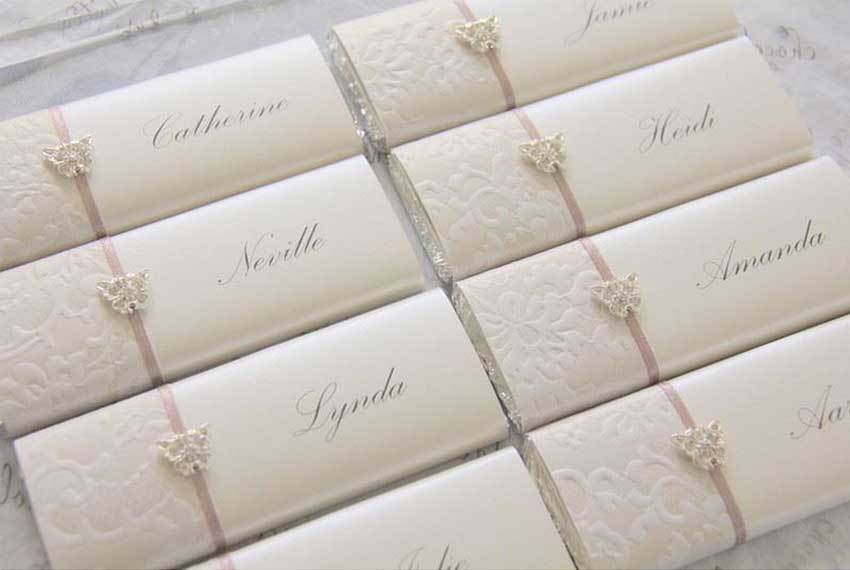 Couples looking for something truly different to give guests as a thank you for sharing in their magical day have plenty of options beyond the traditional sugared almonds. So, here are 10 wedding favour ideas that are a little bit different from the norm!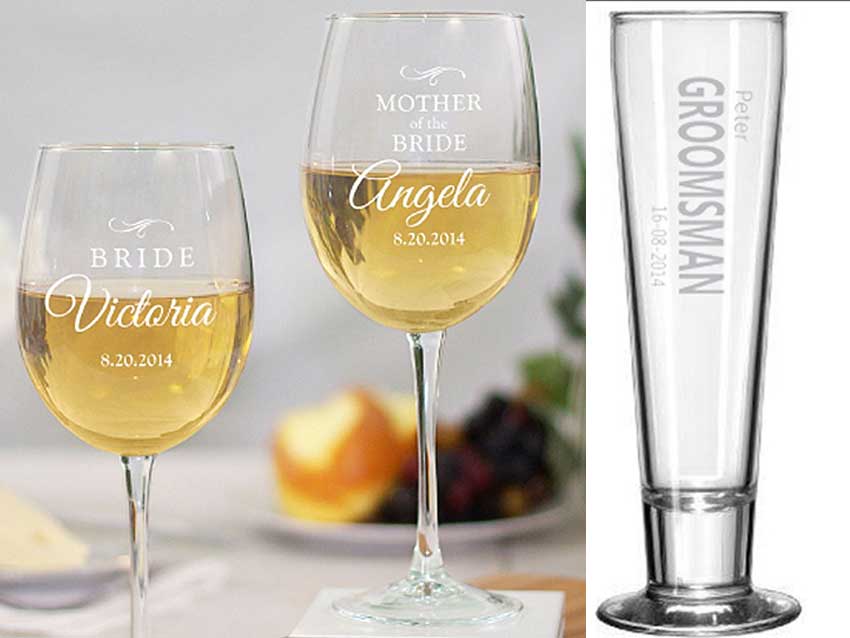 Personalised glassware
A wine, champagne, or martini glass engraved with your wedding details can make a beautiful bomboniere when filled with sweets or chocolates. If your glass bomboniere comes unboxed, you may need to provide boxes or you'll end up cleaning up broken glass all night! And, don't forget, they also make fantastic presents for your bridal party.
[ew-supplier-carousel]
Personalised deck of cards
A deck of cards is a fun yet practical wedding favour, and it is possible to have personalised cards made that feature the groom, bride and best man as the king, queen and jack. You could also have photos of key members of the wedding party on other cards.
A lottery ticket
Lottery tickets are a fabulously fun bomboniere, although they won't last forever – unless one of your guests gets very lucky. Insert the ticket into your place name cards and be prepared for some distracted guests around draw time if you are getting married on a Saturday!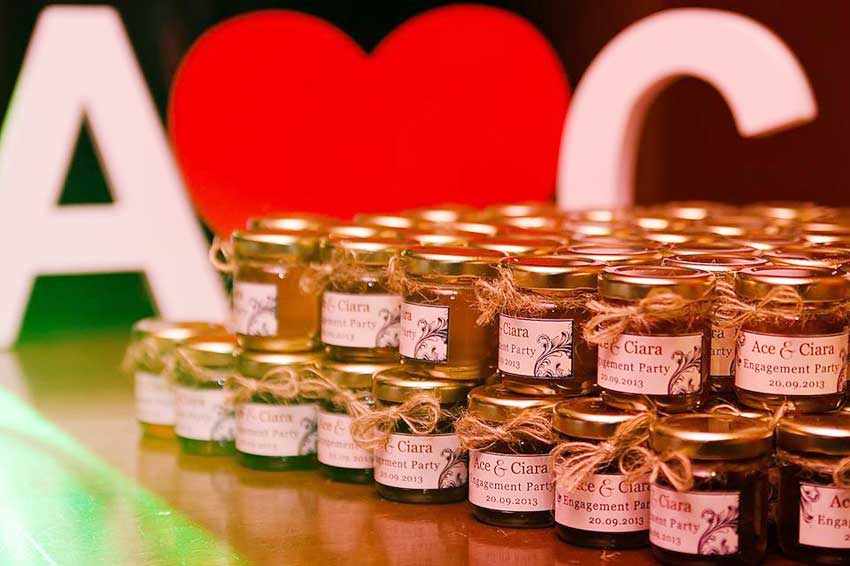 A home-made sauce
Anything home-made works well as a bomboniere, so whether it's a jar of barbeque sauce or a sweet jam or chutney made by the newlyweds (or a handy relative), your guests will love this token of love. Decorate the jar with pretty fabric and a ribbon, and attach a note with the recipe or a suggestion for how the contents of the bomboniere could be best used.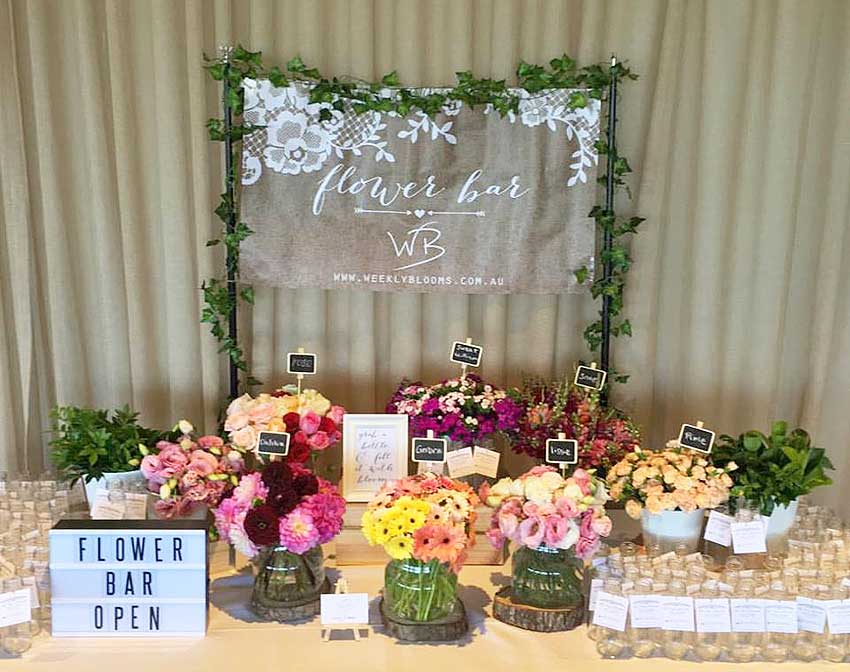 A bomboniere bar
One of our all-time favourite wedding favour ideas: let your guests make their own wedding favours by providing a lolly bar filled with glass jars of sweets, fortune cookies, and chocolates, as well as empty boxes or bags to be filled up, and ribbons and stickers for decoration. Print out a sign asking guests to help themselves. Or, if you'd prefer, what about a flower bar. Yes, a flower bar! Get your florist – or specialty Flower Bar provider – to provide you with buckets of blooms and guests can make up their own beautiful bundles! #Genius!
Individual caricatures
A caricaturist is a truly unique way to add entertainment to your wedding reception, and if you give the pictures to your guests to take home, they make truly unique and personal bomboniere that they're not ever going to want to toss!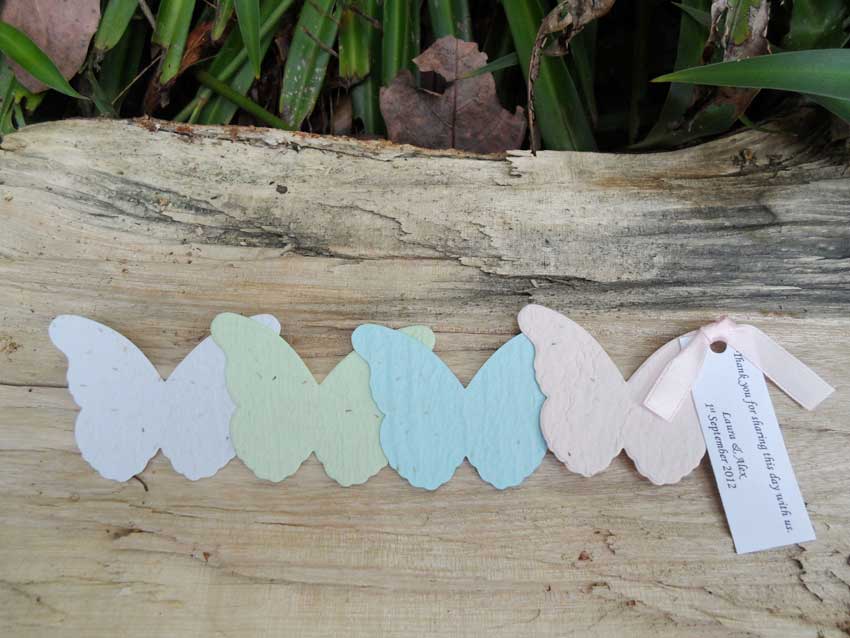 A potted plant
Small potted plants are wonderful bombonieres and will make a pretty addition to your wedding decorations. Have the pots painted with your wedding motif, your initials, or just a fun design, before the plants are added. Make sure there is a label attached with care instructions and, if you have lots of green thumbs on your guest list, you could also give guests seed packets or seeded paper which they simply throw into the ground – and Mother Nature will do the rest.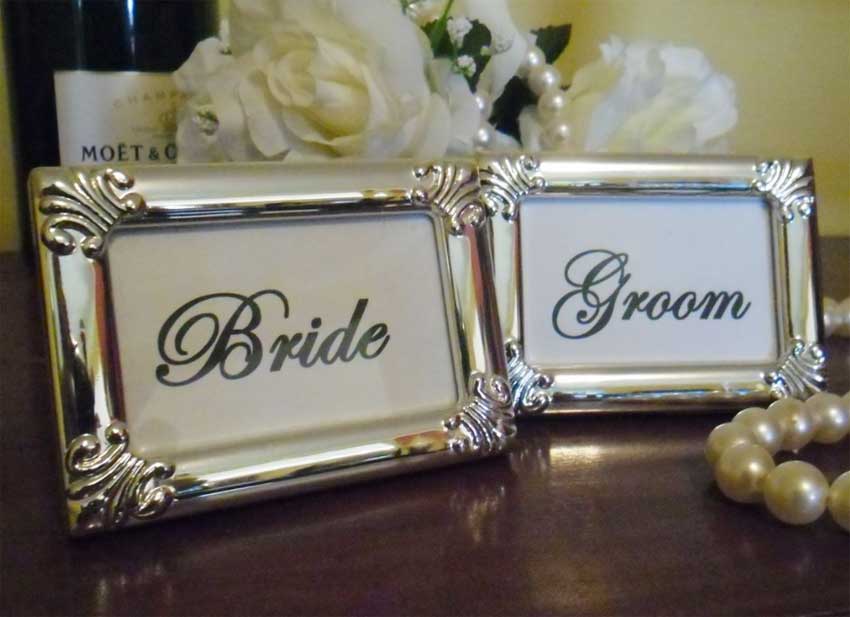 A photo frame
Ok, we know that photo frames are very common wedding favours, but small decorative photo frames that work with your wedding theme can be used as place names, or can include a personal note for each guest from the bride and groom. Guests can take them home as bomboniere and can use them afterwards to house a photo from the wedding.
Wine glass charms
Wine glass charms are a beautiful gift and are available in a wide range of designs. Guests can use them on the wedding day to ensure they don't lose their drink or get it mixed up with someone else's.
Personalised fans
Fans are perfect bomboniere if you are getting married on a hot day, and Japanese style paper fans will look great on your dining tables. Have them printed in your wedding colours with a personal message or your wedding date.
Of course, if you don't have the time – or inclination – to hand-make your wedding favours, here are plenty of bomboniere suppliers for all budgets!