Japan's Princess Ayako, daughter of Prince Takamodo, is the latest royal bride of 2018.  The princess just married her partner Kei Moriya yesterday at Tokyo's Meiji Shrine.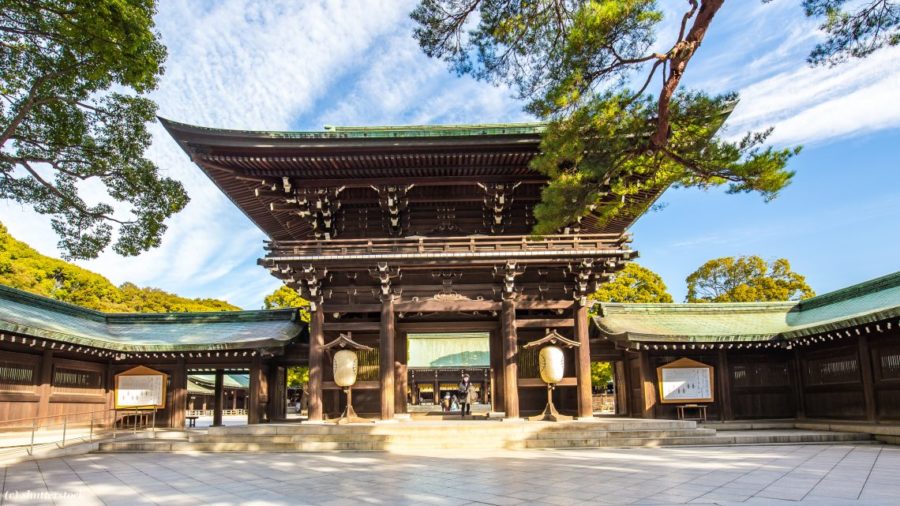 Japans current succession rules require that women of the Imperial family to leave the family if they choose to marry a commoner. The 28-year-old was also unable to ascend the throne under these current rules.
She follows the footsteps of her sister, Princess Noriko, who married Kurimaro Senge in 2014, and also gave up her royal titles.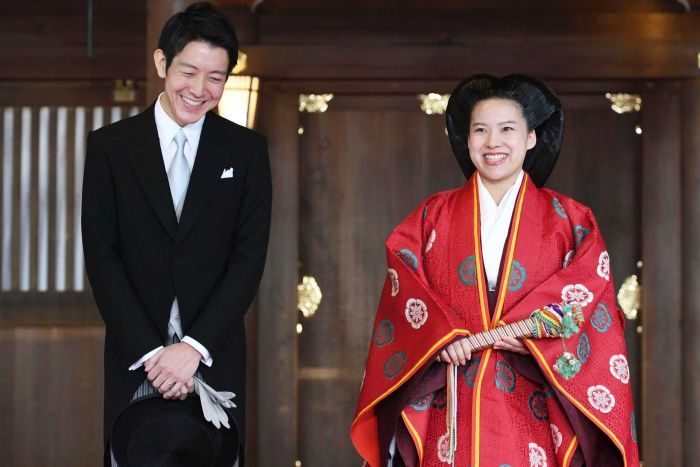 Just hours after the wedding, Ayako was registered as a regular Japanese citizen. She chose to marry Moriya, an employee of a shipping firm, for love rather than status. This major lifestyle shift doesn't come with great difficulty for Ayako, however, as she received a generous gift from the state, of roughly 100 million yen (around $1.3million AUD) to help her ease into her new lifestyle.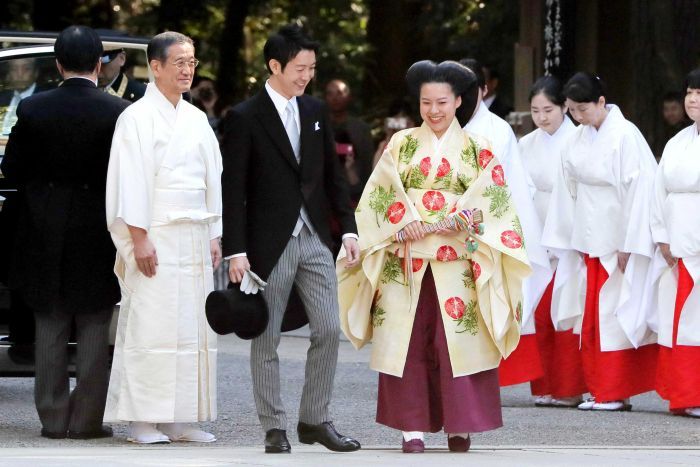 The wedding was only a small affair, with about 30 guests joining the couple for their traditionally rich ceremony, complete with a shared cup of sake.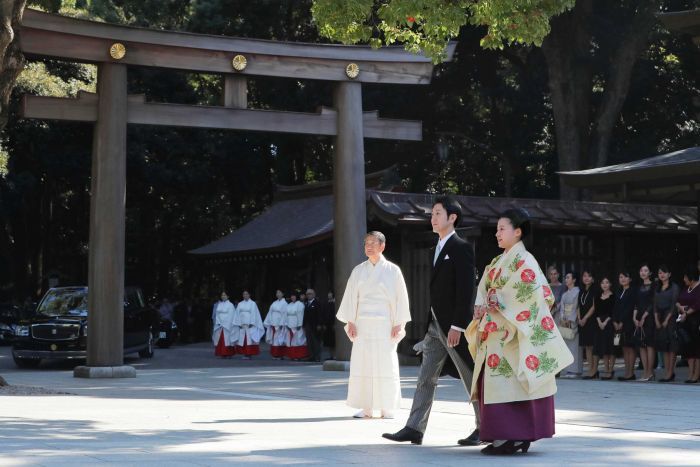 Princess Ayako wore a traditional kimono, while Kei Moraya wore a classic morning coat complete with a top hat that belonged to the late Prince Takamodo.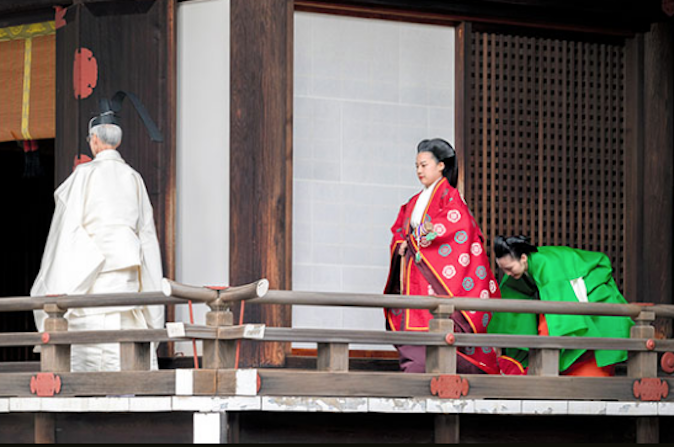 Interestingly, Princess Ayako isn't the only Imperial family member that has announced that they will be leaving the family to wed a commoner. Her second cousin, Princess Mako, announced that she was engaged to Kei Komuro in 2017. Mako is the eldest grandchild of the Emperor.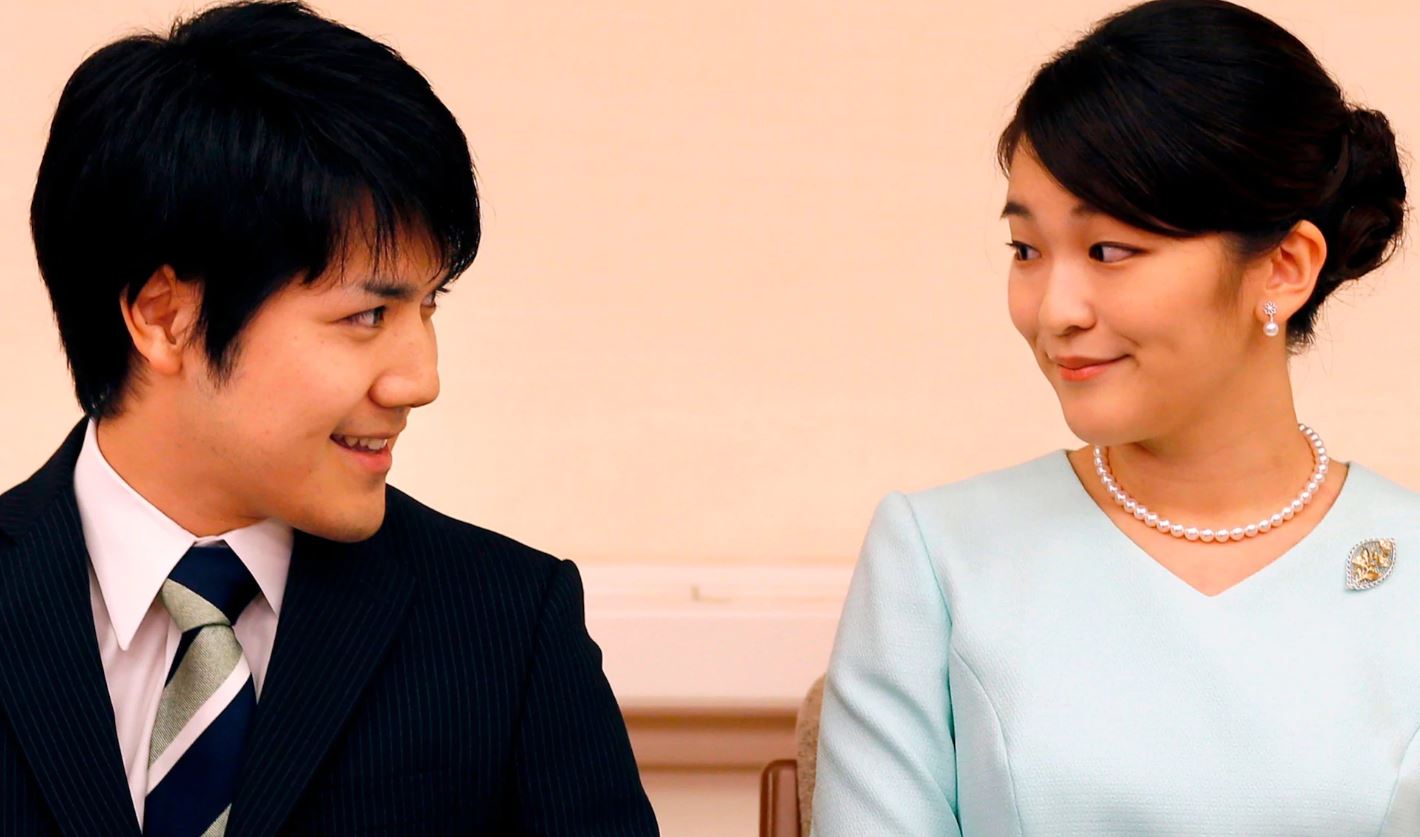 We wish Princess Ayako and Kei a long happy life together!