In Part 3 of Attic Designs' vintage inspiration shoot, Madison Maher shows us she's just as talented in front of the camera as she is behind it!
With husband and fellow photographer, Andrew, their annual styled shoot was held at the impeccable Ampelon Gardens near their hometown Mildura, Victoria.
The couple, who recently celebrated their first wedding anniversary (and describe their style simply as "lovely") put together a series of modern vintage looks in collaboration with local wedding suppliers.
Madison sourced gowns from Deerfield Vintage, which she models here, and Kerry from Flowers of Elegance created floral arrangements in that natural and deconstructed look which is currently on trend.
Incredibly, all the flowers are artificial. "Ninety per cent of my weddings are now artificial," says Kerry. "Brides always come in asking for real but when they see how lifelike the flowers are, they usually change their mind." Kerry cites availability and longevity of the bouquets as the other drawcards and notes that the cost difference is minimal.
"When I'm designing the bouquets, I take into account the whole picture." she says. "It's not about the flowers. I want them to say isn't SHE beautiful."
Photos courtesy of Attic Designs Photography.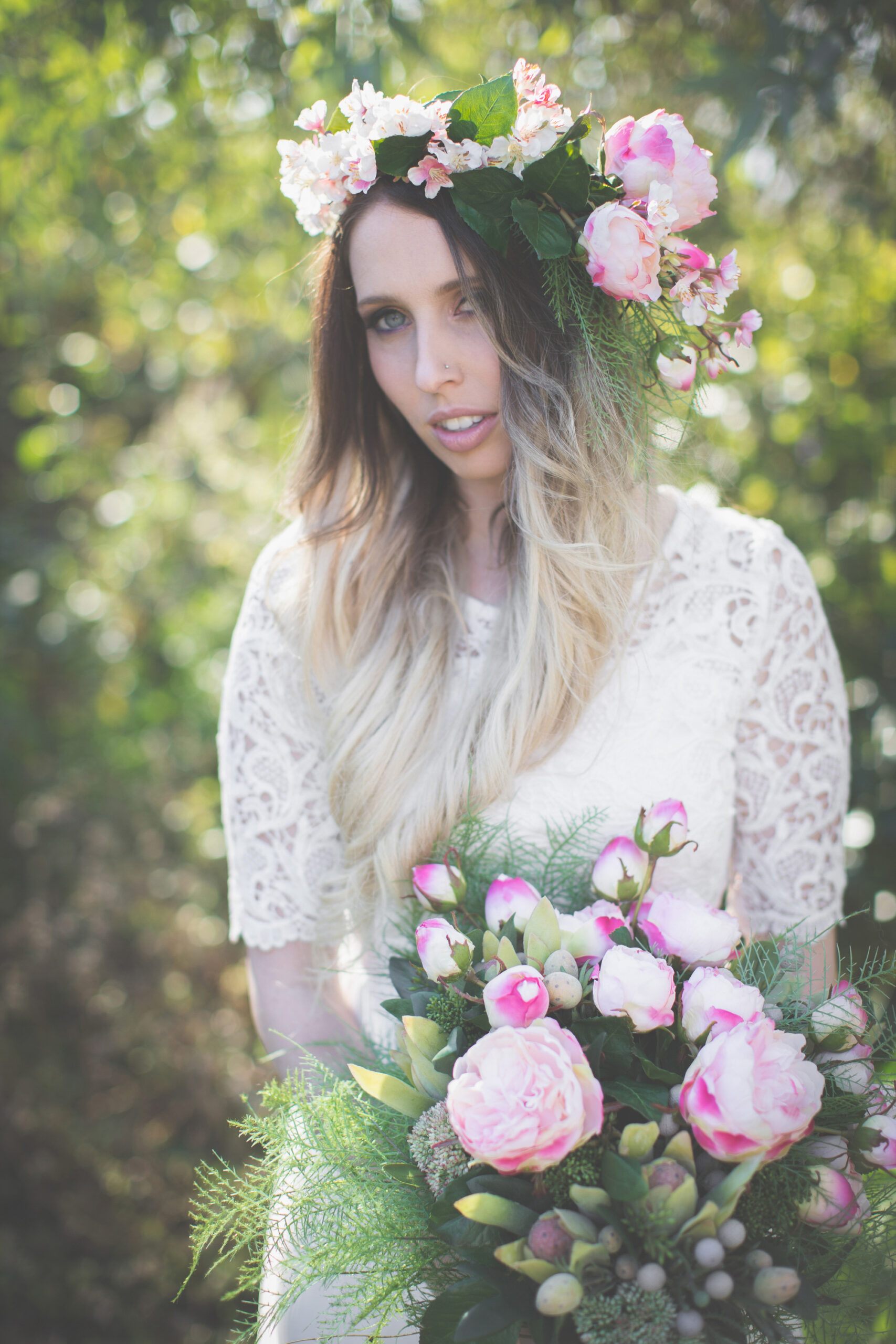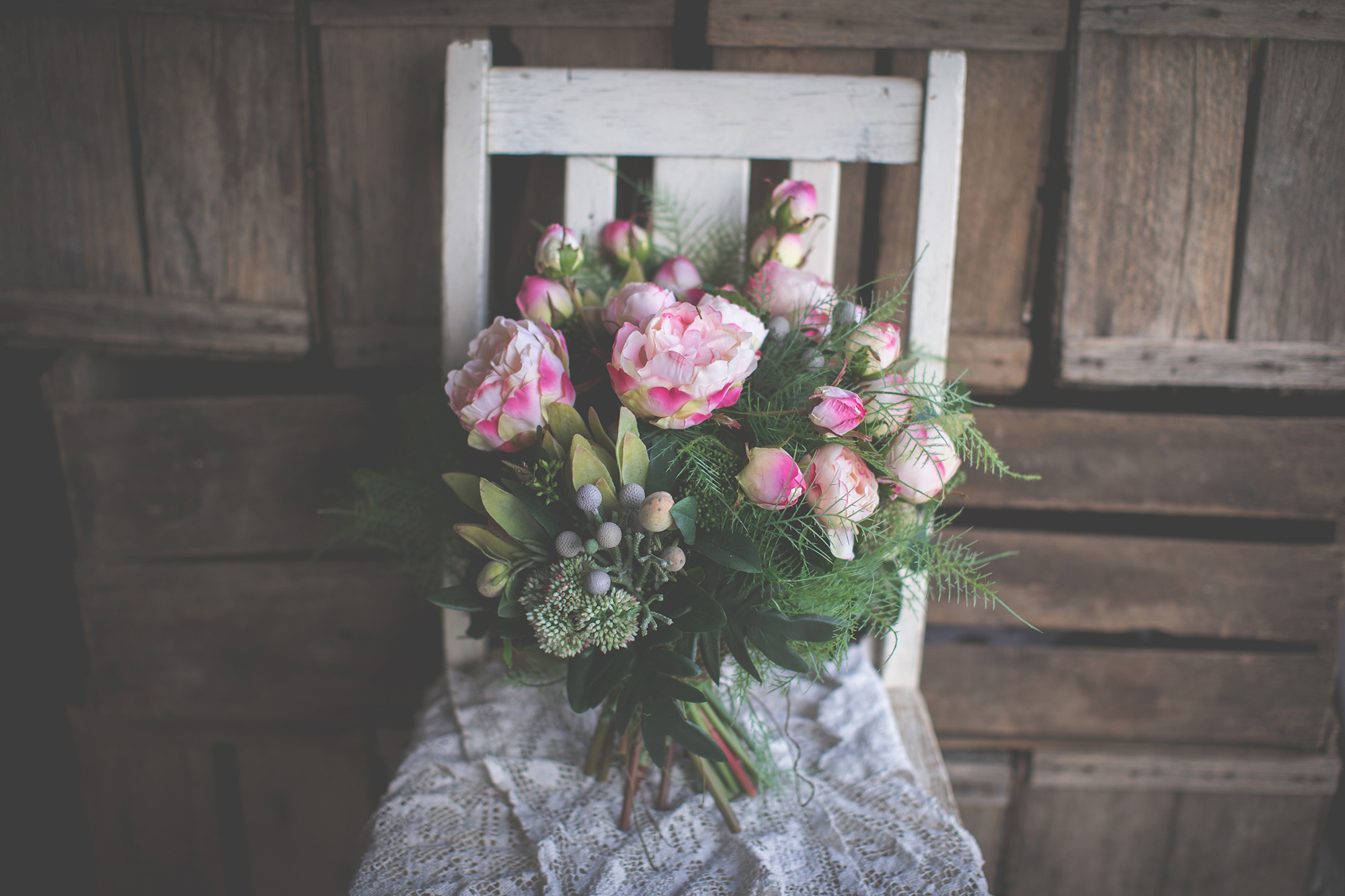 Madison's bouquet and flower crown featured peonies and blossom with asparagus fern, bruin and leucandendron.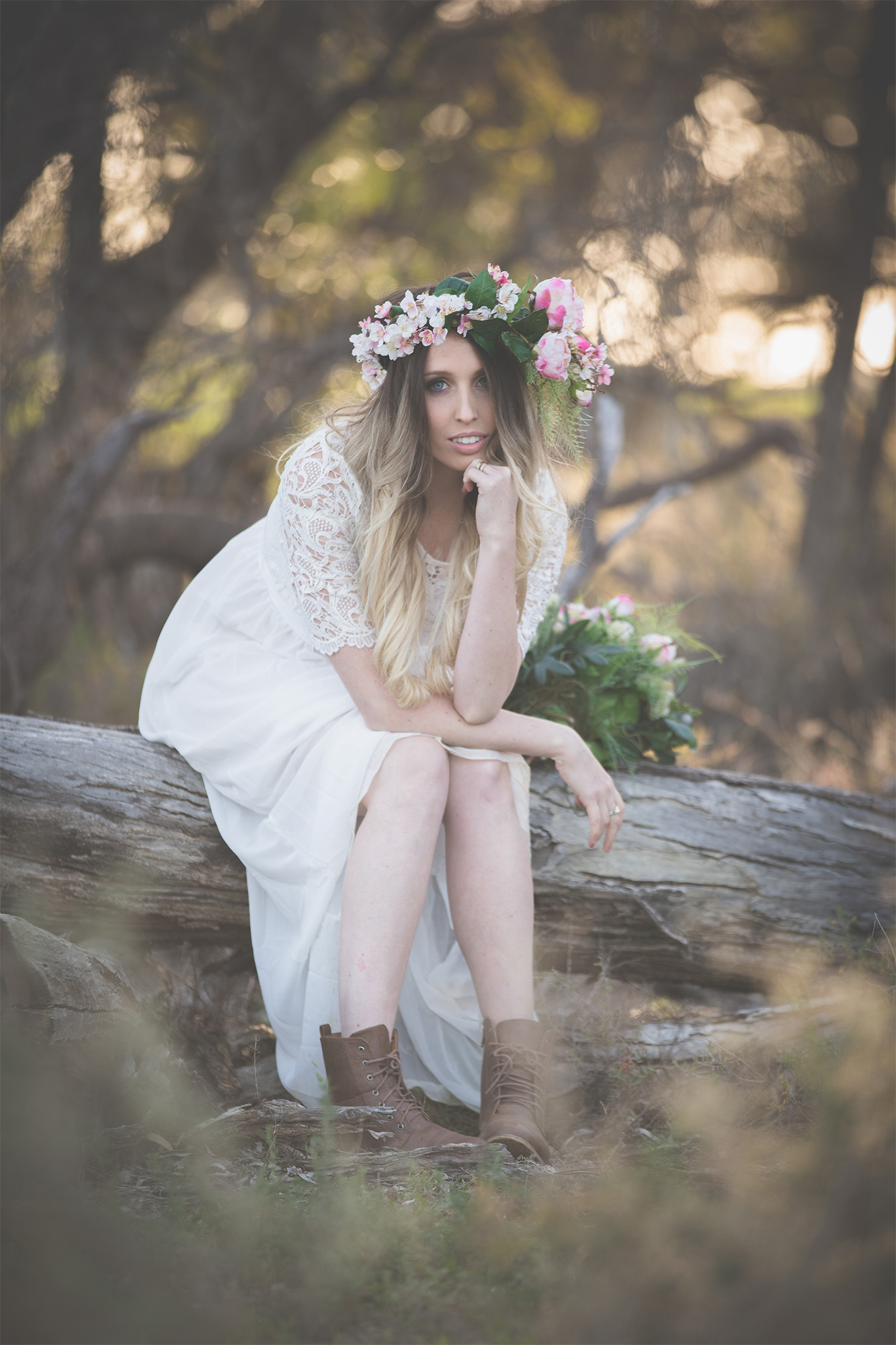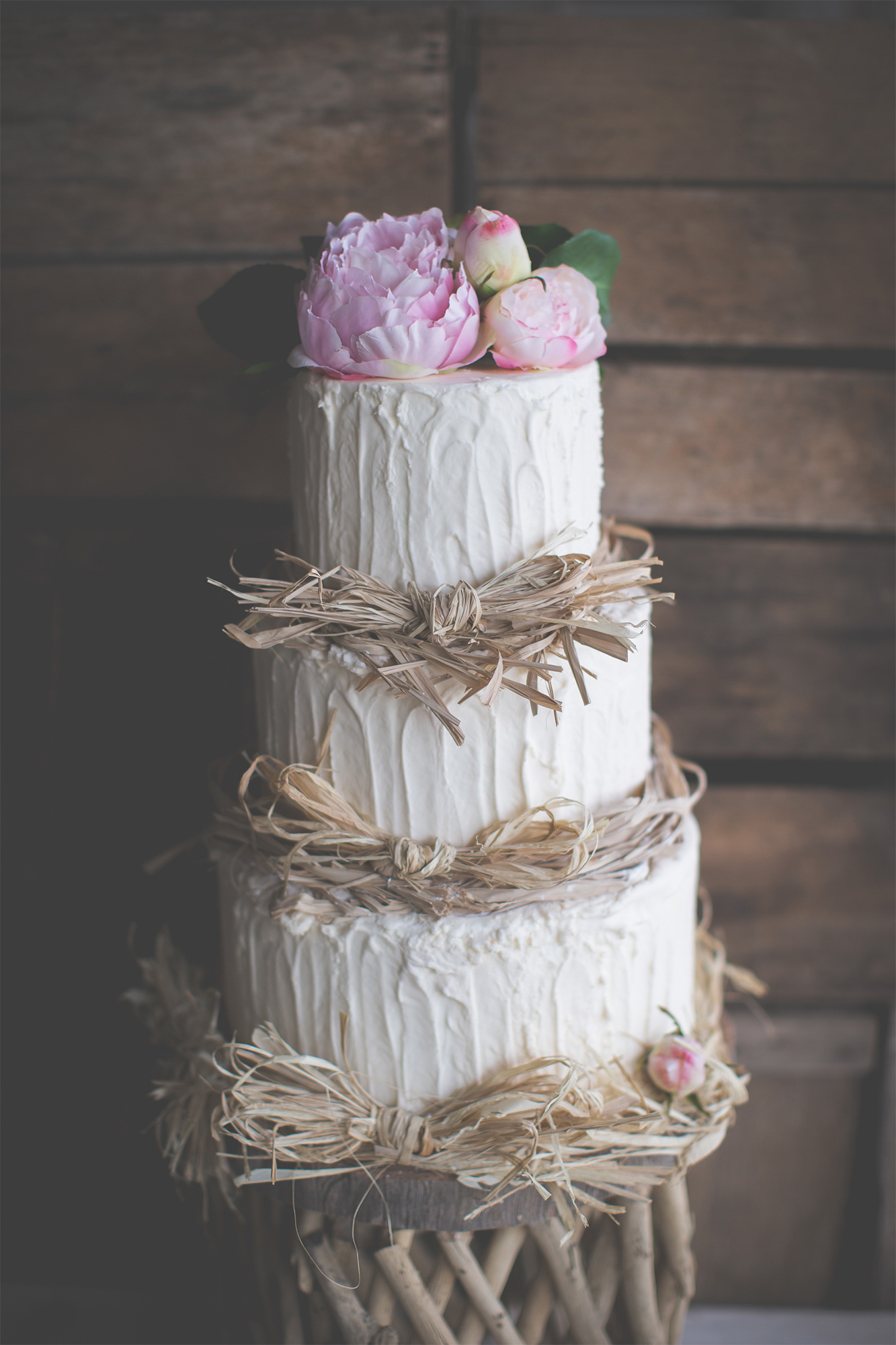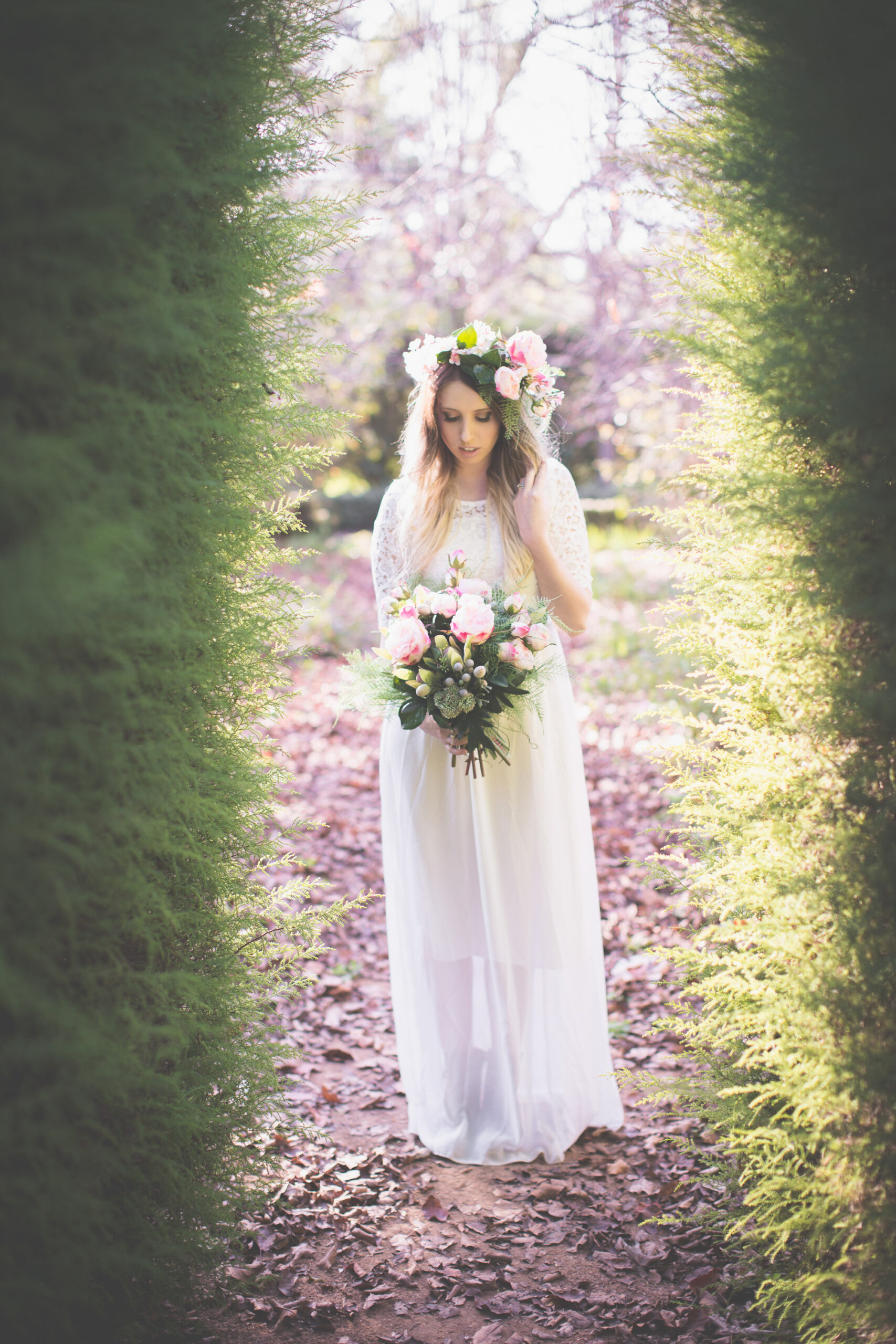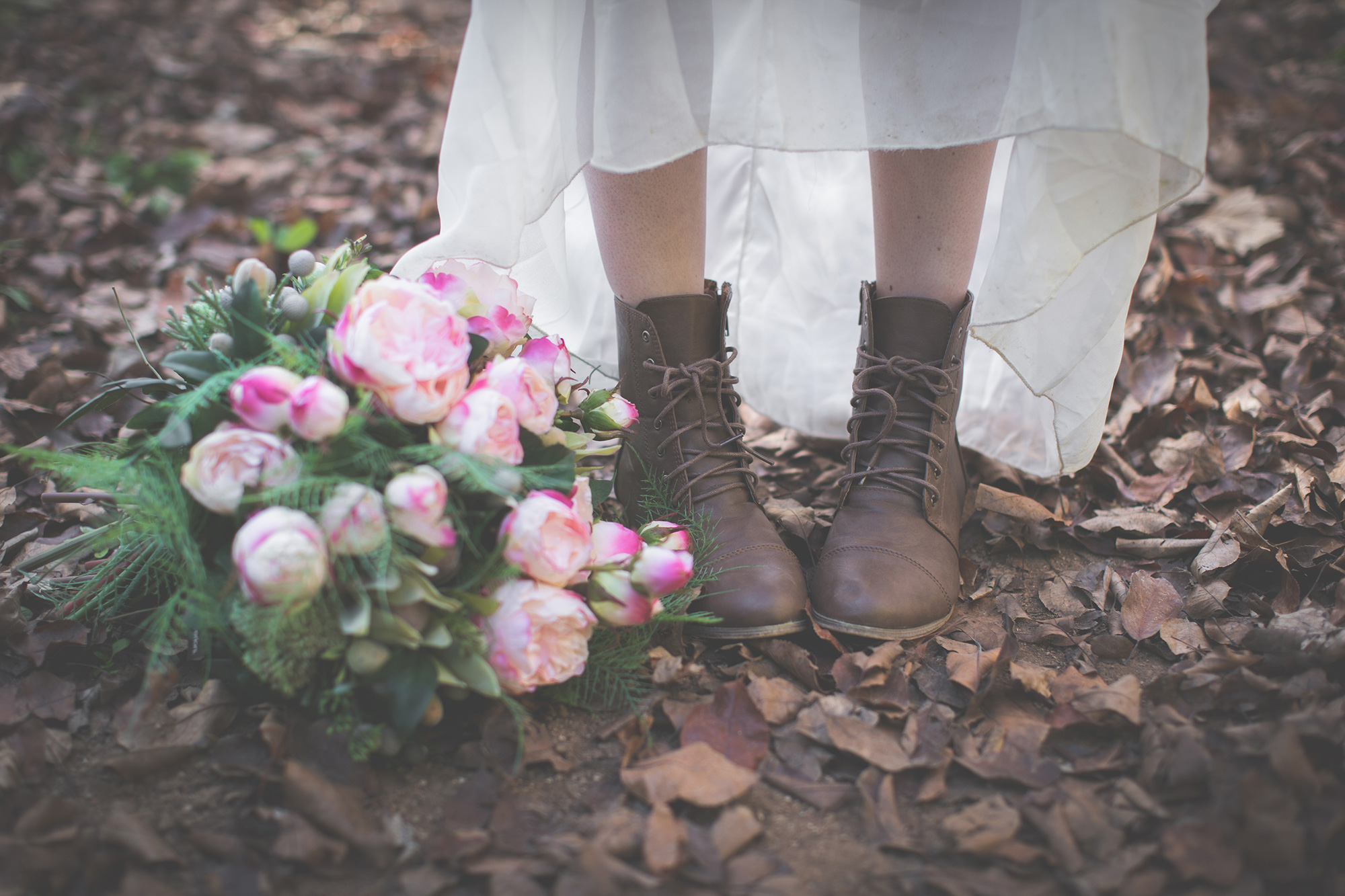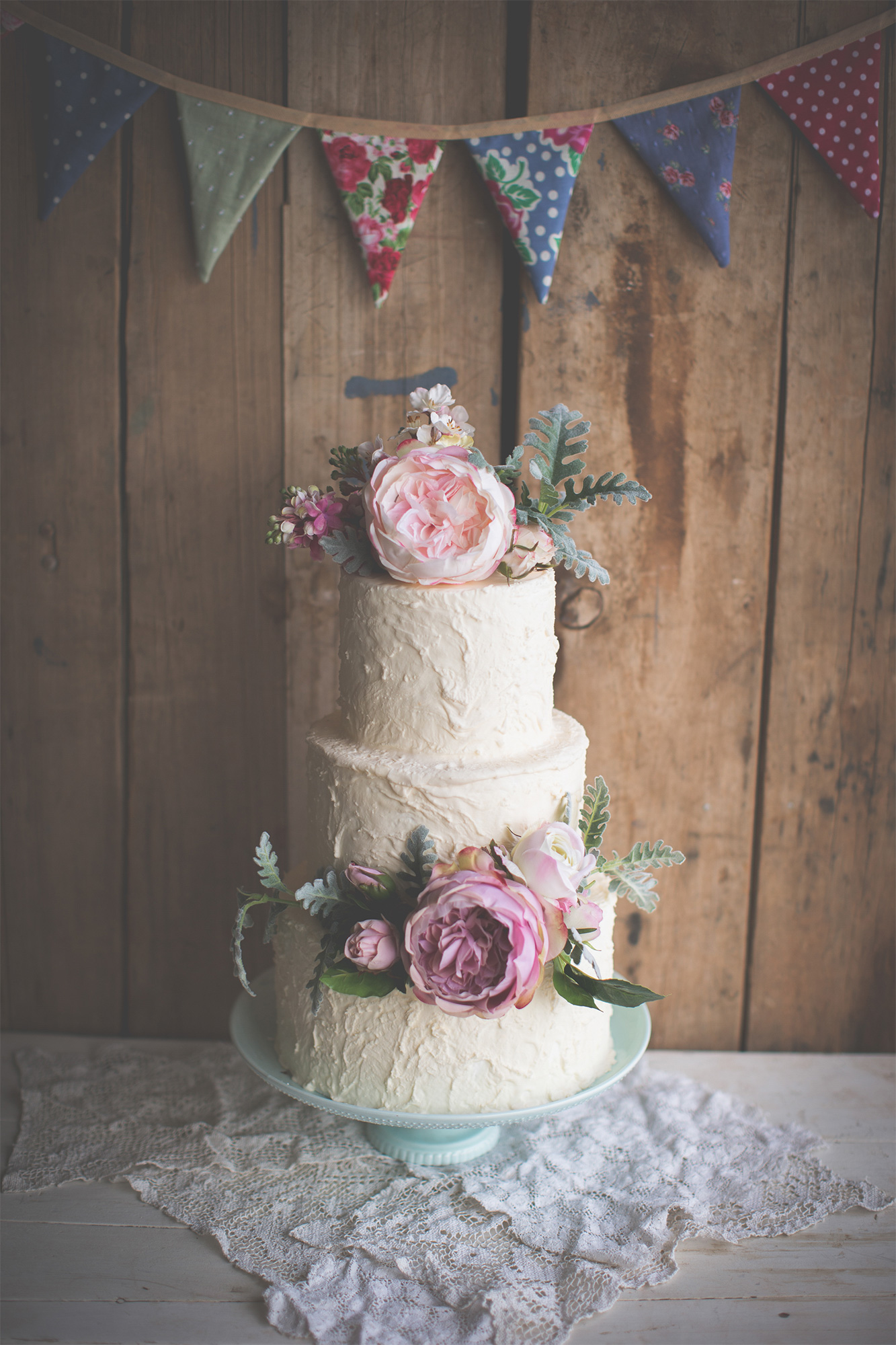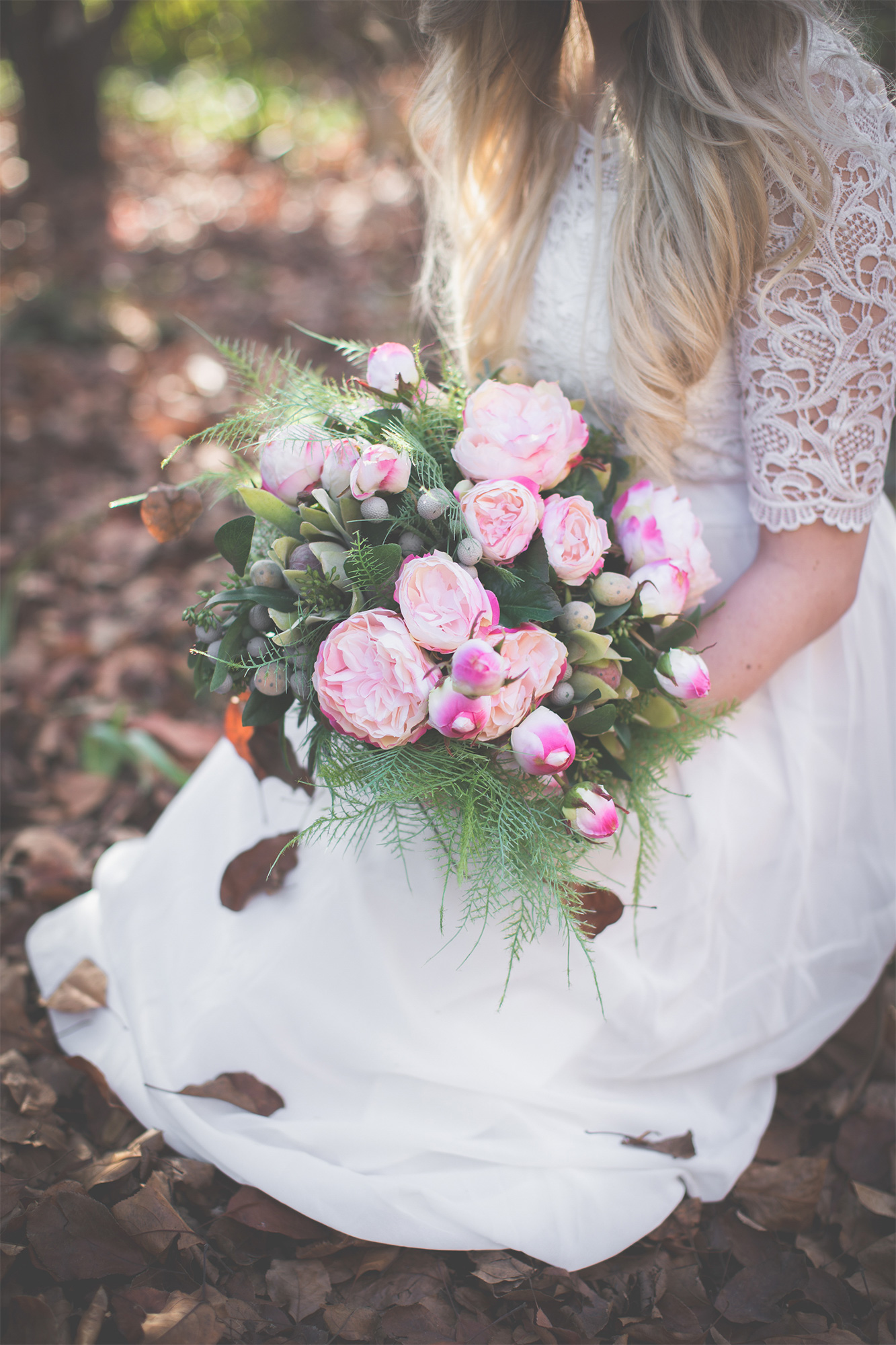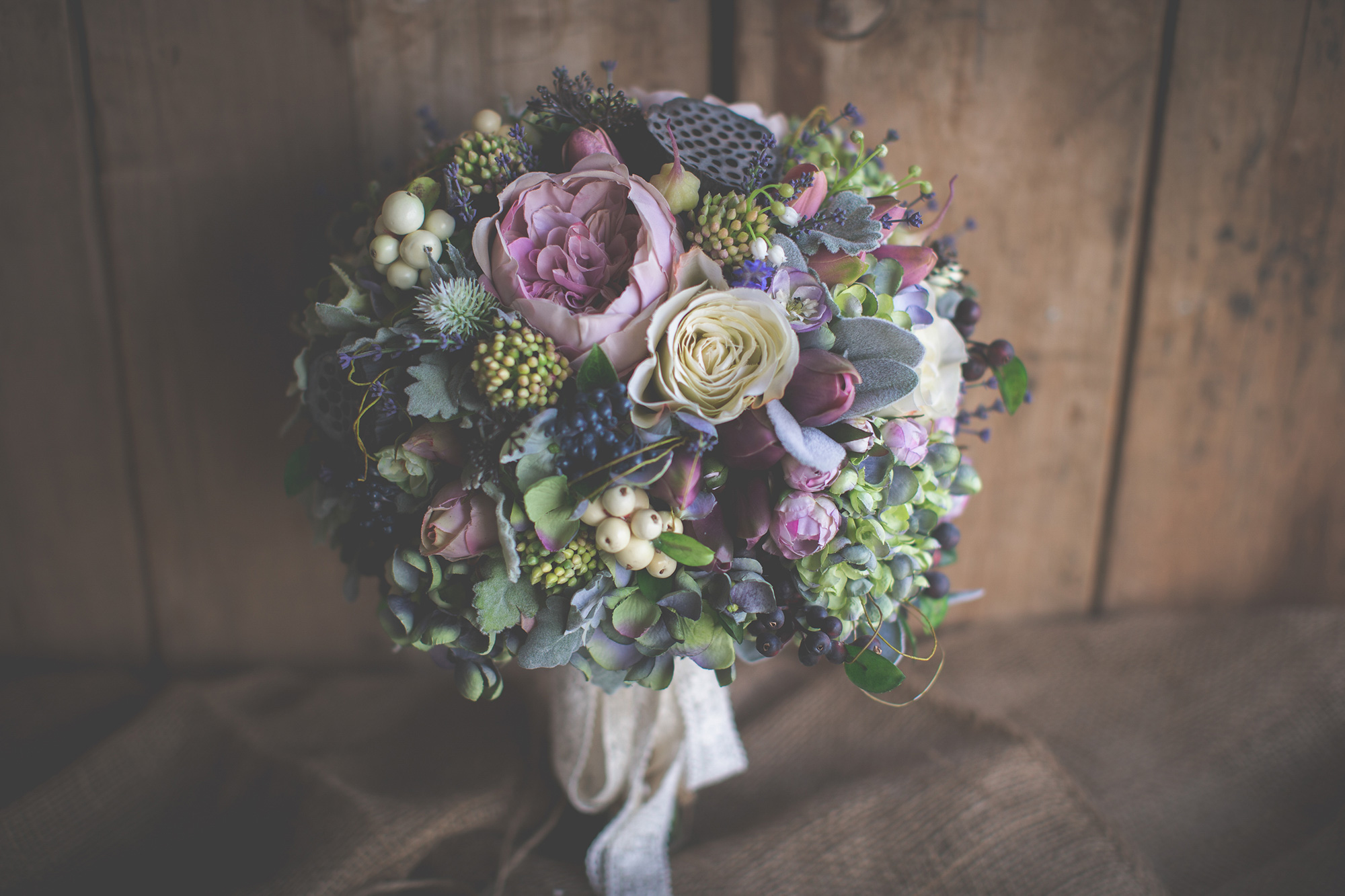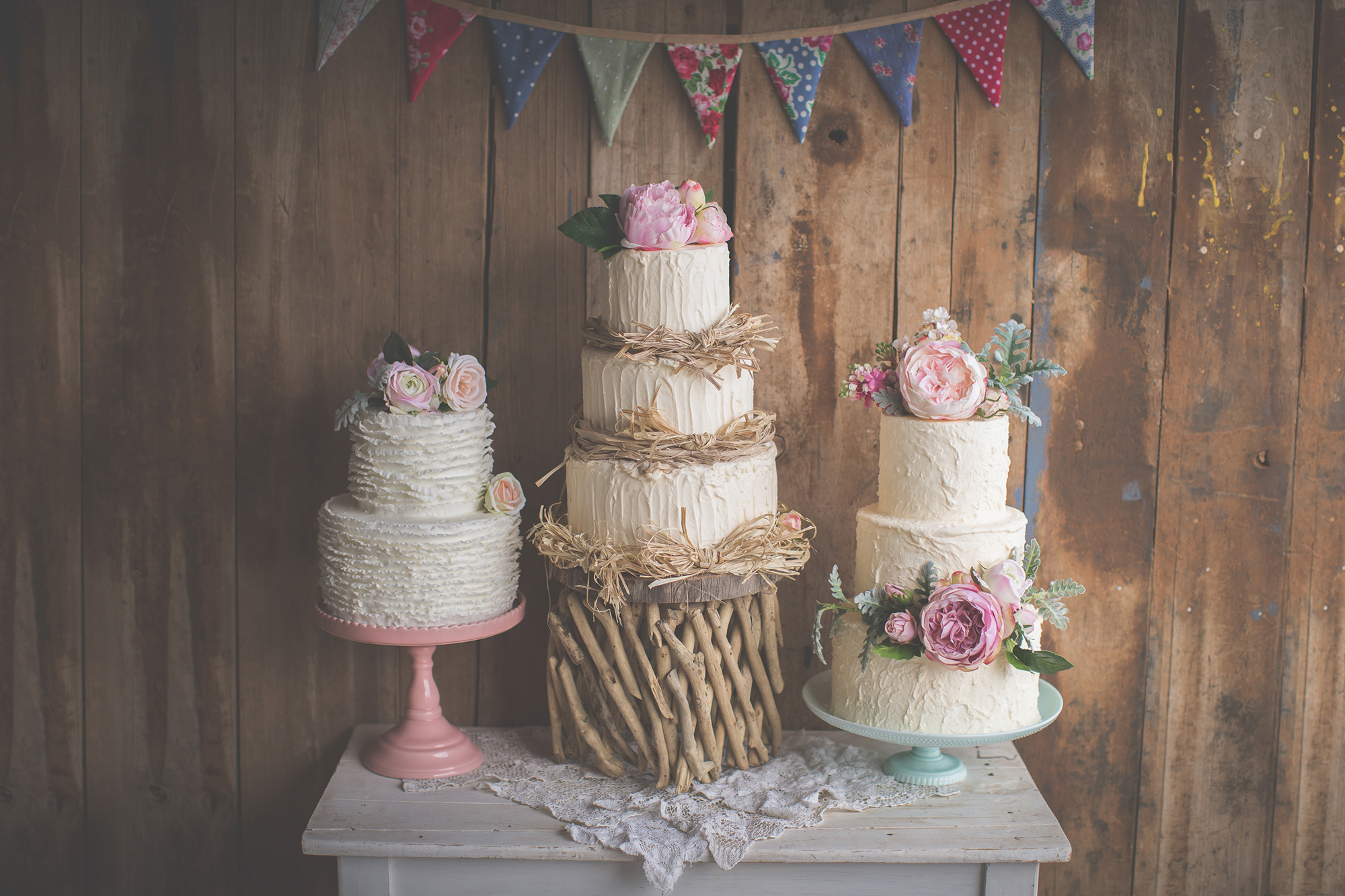 These too-pretty-to-eat wedding cakes were also created by Madison. Flavours from left to right: Death by chocolate in ruffled fondant; rich chocolate and caramel Mars Bar with mousseline buttercream; and red velvet with mousseline buttercream.